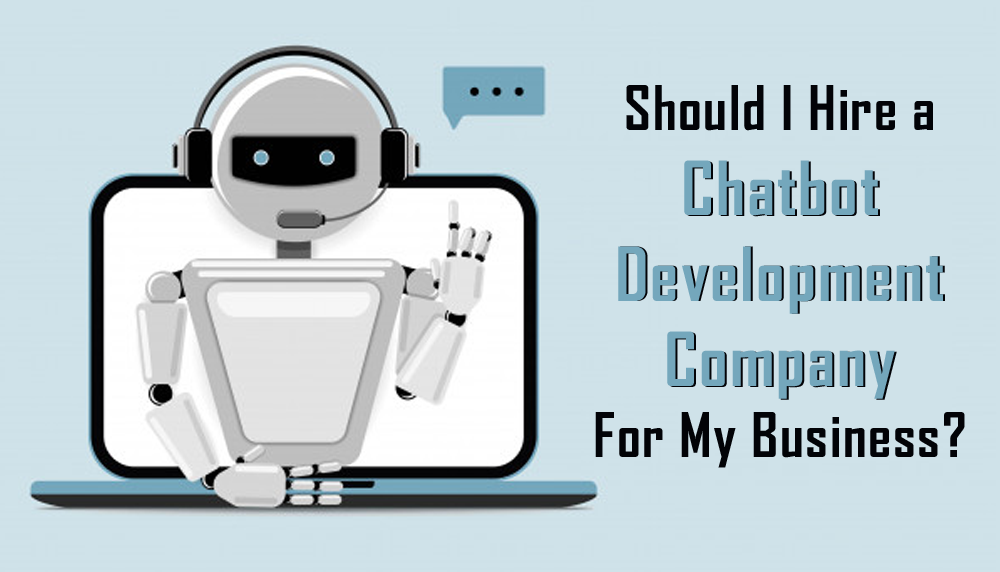 The preferences of customers are changing day-by-day, especially when it comes to communicating with businesses. These customers, irrespective of the time of day or night, expect prompt responses and real-time replies from companies, which is only possible with chat automation. And this is why many companies have taken to implementing fundamental artificial intelligence (AI) solutions in the form of Chatbots.
If you have been asking yourself, 'What are Chatbots?' or wonder whether you should hire expert Chatbot developers to create custom Chatbots for you, this article provides all the answers you need to help you make informed decisions.
What are Chatbots?
Chatbots are specialized, user-friendly computer programs powered by artificial intelligence (AI) and rules designed to efficiently simulate conversations or real interactions with humans, via a chat interface and generally on the internet.
They are automated virtual assistants and capable of chat automation by communicating with people via text messages or spoken requests on forums, instant messaging platforms, and even on-site live chat applications.
Although they are severely limited in some aspects, AI-powered Chatbots are getting smarter by the day as they comprehend language, not just commands. The more conversations Chatbots have with humans, the more intelligent they can become. And soon, it will become pretty challenging to easily distinguish whether you are communicating with a computer or a human.
How Do Chatbots Work?
Chatbots are programmed to utilize advanced machine learning and NLP (natural language processing) algorithms to learn from data insights.
Natural language processing algorithms are a computer's ability to readily understand and process human speech and respond fast in a language that humans understand. This is how it makes the interaction seem like a conversation or chat between two human beings.
There are generally two major processes involved with natural language processing algorithms:
Natural Language Understanding: This is where the bot is allowed to discern a human and readily converts text into structured data for a machine to understand.
Natural Language Generation: This reconstructs structured data into text, thereby making it possible for you to understand the conversation.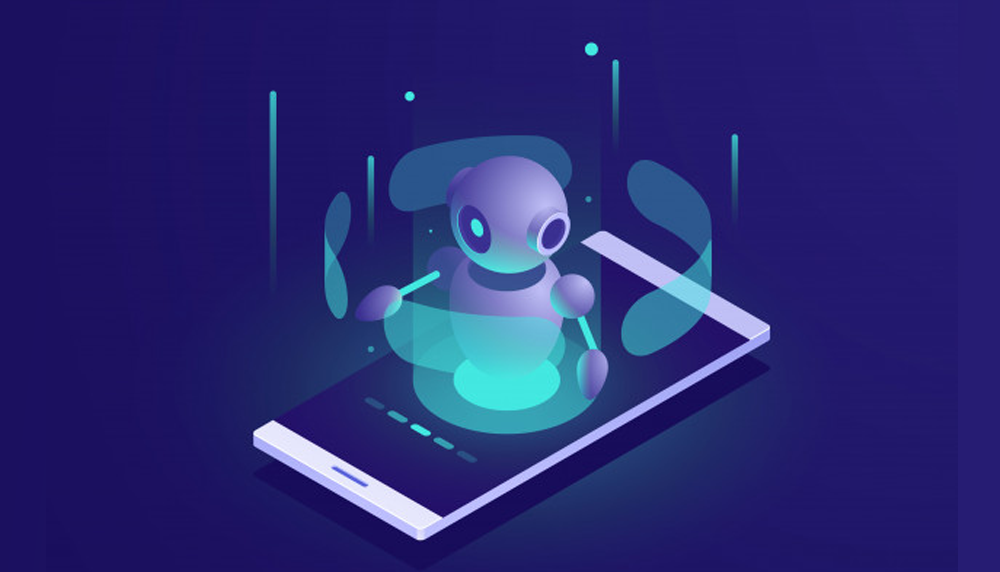 The 3 Types of Chatbots
There are primarily 3 types of Chatbots, namely:
1. Rule-based Chatbots
Off page SEO techniques are indirect activities – such as generating backlinks, etc. – that happen off your website in order to raise the organic ranking of a webpage.
2. Intellectually-dependent Chatbots
Chatbots in this category use machine language to learn from a user's requests or inputs. They can be trained to recognize and understand specific phrases and keywords that will quickly trigger their replies. And over time, these bots teach themselves to understand more queries and inputs.
3. AI-powered Chatbots
AI-powered Chatbots are a smart combination of the other two. Bots in this category utilize artificial intelligence (AI), machine language (ML), and natural language processing (NLP) algorithms to understand and also remember the context of a conversation as well as the user's preferences.
Where are Chatbots Used?
Chatbots are used in any of the following categories where interaction with humans is essential:
Customer support
Online ordering
News
Personal Finance Assistance
Product suggestions
Scheduling a meeting
Find a Restaurant
Weather
Search and Track Flights
Send Money, etc.
This shows that Chatbots can be used in any capacity that requires real interaction with humans. And this is why you should make sure that you hire an esteemed Chatbot development company in India that will be able to create custom Chatbots for your organization.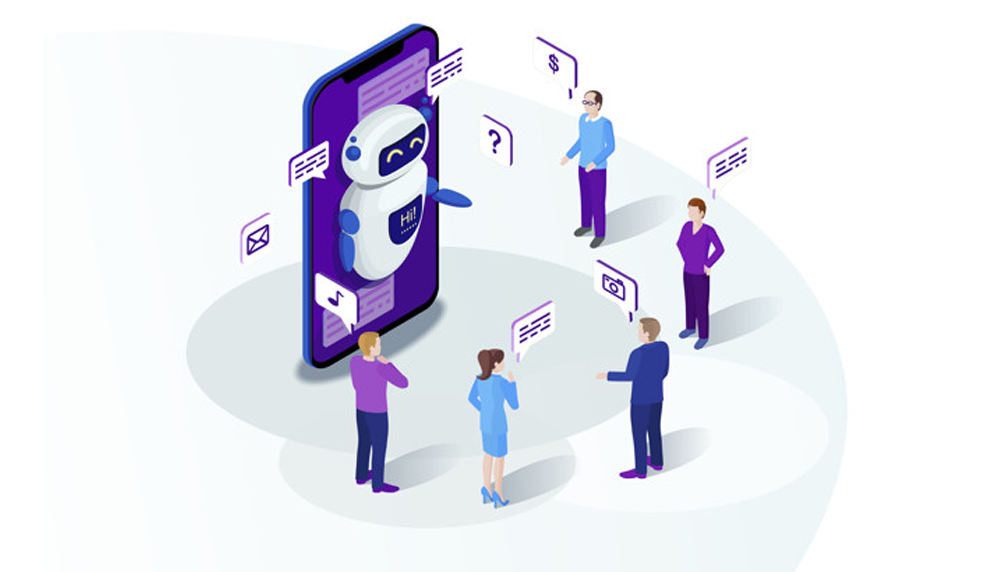 Benefits of Chat Automation or Chatbots
Here are the benefits of chat automation or the use of Chatbots in your organization:
Scalable Solution
Custom Chatbots are typically scalable, compared to those fairly popular in-house-designed solutions. In most cases, the platform interface of a custom Chatbot is never confined to proprietary or patented hardware while it remains adapted to your needs.
You can scale up the chat features or even add new entities, communication patterns, intent, and dialog at any time with the help of expert Chatbot developers. This is very useful for startups or growing enterprises.
Streamlined Interfaces
Chatbots enable organizations to provide non-stop guidance and support for their customers at any time. This is why it is crucial to get the help of a reliable Chatbot development company in India or expert Chatbot developers to build custom Chatbots that can generate high-level conversational UX, links, display images, as well as CTA buttons which altogether provide a feature-rich user experience. In most cases, this is not often viable with in-house bots.
Cost Savings
Do you know that implementing a fully-functional Chatbot is faster and cheaper than developing a cross-platform or native app or even hiring employees for every task?
Chatbots are automated solutions that allow any organization to manage several customers simultaneously or at once. When you employ Chatbots that easily complement human salespersons, you will avoid issues caused by human errors and save on employee costs.
And lastly, on this point, since prospective customers can easily access custom Chatbots within seconds and start interacting with them at once, user acquisition is also linked with lower cost.
However, to enjoy your custom Chatbots' seamless operation, make sure you only hire and work with a respected Chatbot development company in India. They usually have a team of expert Chatbot developers who can take your ideas and use them to create a Chatbot.
According to Juniper Research, the cost savings from using Chatbots within the Banking Industry is estimated at USD209 million in 2019, and it will reach USD7.7 billion globally by 2023.
Customer Personalization/Improved Customer Service
Custom Chatbots are programmed with Artificial Intelligence (AI) capacities that allow organizations to provide highly personalized conversations. Machine-learning APIs – like Language Understanding Intelligent Service (LUIS) – power such Chatbots as they can analyze everyday conversations of customers to deliver context-based information while enhancing overall customer experience.
Chatbots can also be used in two aspects here:
Extensive Customer Assistance:

According to a survey, up to 83 percent of online shoppers need support in one way or another during shopping. Therefore, your customers may require assistance as they try to understand the products that fit their budgets or needs at any time.

Navigation issues can also prevent some shoppers from quickly locating the product they are looking for. They may also have payment, registration, checkout, and even delivery questions they need answers to. At times, they may require some information about a particular product.

In all these instances, Chatbot can ideally provide the needed assistance in real-time, like a regular salesperson in a brick-and-mortar store. Chatbots also provide interactive communication where they get to ask users some questions in order to understand a user's real problem.

They can also provide users with rich content with blog entries, product pages and images, and tutorial videos, all based on requests and responses that will help such customers through their online shopping journeys.

24/7 Customer Support:

Customer service is the most critical factor in sales success, according to a study by Gartner. Therefore, whether you are running a local or international business, having an excellent and helpful around-the-clock customer service will positively impact your sales and customer satisfaction.

You can significantly improve customer support processes with the help of custom Chatbots as they can be programmed to provide automated answers to any repetitive question instantly. Bots can also be programmed to forward requests to a real person if more complicated action is required.

This will enable human customer service reps to save a lot of time and work on more critical requests or cases instead of wasting too much time on simple tasks.

Moreover, organizations can handle even more tasks with the help of custom Chatbots simultaneously so that no customer is put on hold or kept waiting.

This will enable such companies to quickly scale up their operations and enter new markets globally without necessarily multiplying incoming requests that need to be handled.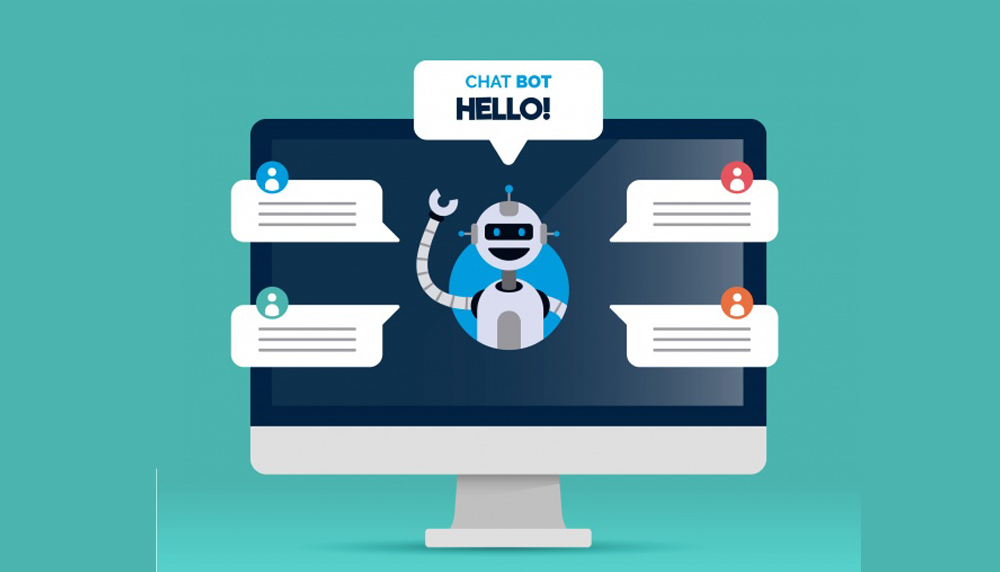 Efficiency
Chatbots can help in boosting a business's operational efficiency and productivity by dramatically minimizing emails and calls. Your staff will not be distracted by the latter, and they will be able to focus their attention and time on other crucial tasks.
Moreover, Chatbots are expertly programmed to serve customers in different languages. This will enable your company to process requests from different countries and regions without any bias.
Flexible Attribute
Chatbots can be used in any industry, unlike other tech-related products that require a lot of development, testing, changing from one platform to another, etc. Switching Chatbots is also relatively easy; all the bot needs is constant training by feeding it with the right conversation structure and flow to switch its current industry or field.
Data Security
Custom Chatbots offer high security as well as control over personal data, which is another advantage they bring to the table. Valuable customer data include names, contact phone numbers, and email addresses, which may be hosted on the organization's highly-secured server.
This data can later be conveniently exported to a new chatbot platform in case the former one is under threat of hackers.
Keeps Up with the Trends
According to Business Insider, messaging applications had reached even more users than social media platforms during the first quarter of 2015. This is probably one reason Facebook, Inc. purchased WhatsApp in 2014 when it saw the trends.
And since it is now crystal-clear that customers prefer to interact with brands via chat – because it is faster, cost-effective, and easier to use – organizations now have the profound opportunity of reaching more customers via Chatbot or chat automation while staying trendy for their numerous customers.
Moreover, research has proven that up to 65 percent of smartphone users do not download and install new mobile applications in a month. This was because most of these users have their core applications such as WhatsApp, Messenger, Facebook, Instagram, etc. and so they do not look for new apps.
Integrating your custom Chatbots into any of these popular platforms where your target audience or customers flock to daily can be better than building a new mobile application. This will save you a lot of money and time in the long run while ensuring the Chatbot developers you hired give you the best of services.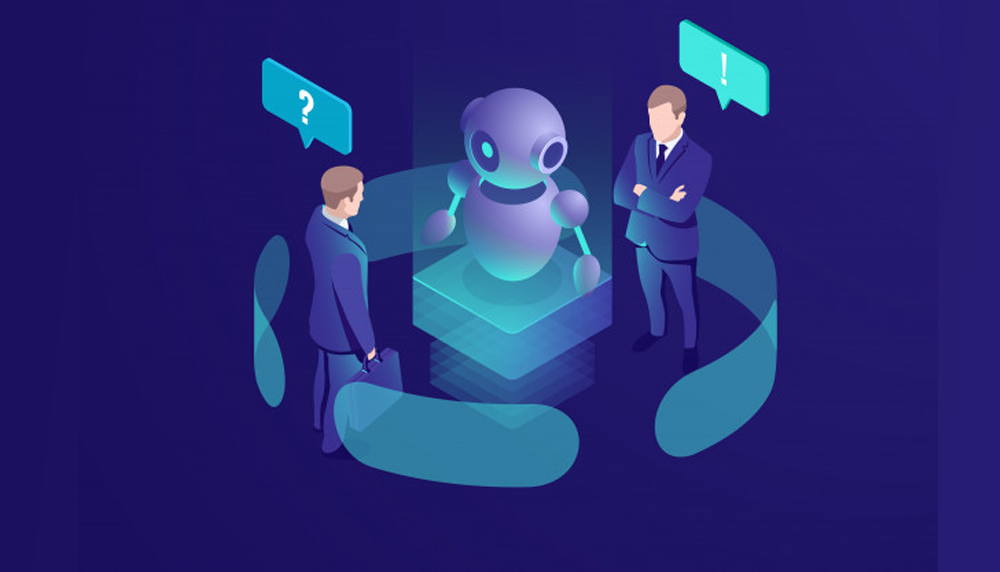 Improved Lead Generation, Qualification and Nurturing
Chatbots, using the consumer information they receive, can generate personalized messaging that will assist the customer along their distinct "buyer's journey." Bots can ask related and crucial questions, gently persuade a prospective customer, and expertly generate a quality lead. Custom Chatbots ensure the conversation flows in the right direction in order to create higher conversion rates for your business.
Chatbots can help you to quickly determine qualified leads from unqualified ones via identified key performance indicators (KPIs) like relevancy, budget, resources, timeline, etc. thereby preventing you from dealing with time-consuming and unserious leads.
Humanizes Your Brand
The flexibility of having Chatbots that humanizes your brand has a profound advantage: your custom Chatbots will be able to engage your customers on a wide range of levels.
You can discuss with the expert Chatbot developers you hire to help you program your Chatbots with personalities that suit their roles. A Chatbot can be quirky, courteous, and even funny.
The personification of Chatbots is an excellent way of fostering relationships with humans, and that is what Domino's Pizza is doing with their friendly customer service Chatbot known as "Dom." The Chatbot will not only display your unique brand voice but will also be able to drive away your customers' concern about interacting with a Chatbot.
The development and implementation of Chatbots is a field of software development in itself. Now that you know the remarkable advantages of Chatbots and how Chat automation can benefit your organization, the next step is finding a trusted and reputable Chatbot development company in India or a dedicated team of Chatbot developers. Make sure you verify their capacity to deliver by checking past work with former clients and reading reviews from those clients.
Once you can prove that they provide unrivaled development capabilities, you can get in touch with their executives to determine how they can help you implement custom Chatbots solution for your business.