The app store statistics shows there are more than 1.5 million apps in Google's play store and this number is quite smaller for Apple store with 1.4 million apps. When it comes to the app downloads the old saying "If you build it they will come" isn't true. This article is for those who are looking for top techniques to get 100000 app downloads. Research proved that mobile distribution is 10 times harder than the web. Getting people to discover and to download your app among the millions of apps in the market is hard but far from impossible.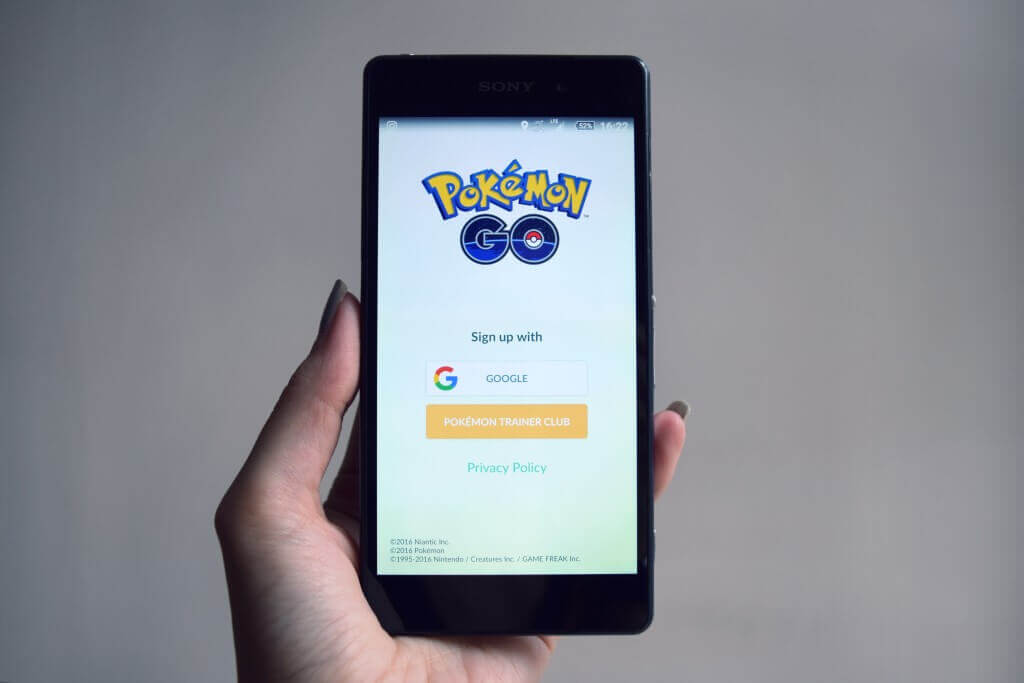 At Prometteur Solutions a pioneer iOS and Android development company, we help entrepreneurs to launch their apps with mobile app marketing strategy designed by Prometteur Solutions.
To serve our clients we decided to write article step-by-step guide to how to get 100000 downloads
Prelaunch techniques:
Choose app name wisely, your app should contain important keywords that represent the functional domain of your app and will add to mobile app marketing. Your app title impact most on search engine, most relevant app name appears in a higher position. Sometimes the most beautiful products are not at the top of the charts but the ones that are growth engines are.
Here are some examples of most relevant apps in app market
BookMyShow
Booking.com
Hotels.com
Genius Scan – PDF Scanner
VISUAL EXPERIENCE
Indeed Job Search
RELEVANCE
AVAILABILITY
MakeMyTrip
SIMPLICITY
The next step in prelaunch action is, Prepare. Preparation is possibly the most important part of launching an app. Without a decent amount of preparation and a solid plan your launch will end up looking like a battle of half-completed ideas.
We at Prometteur Solutions highly recommend our clients to follow prelaunch technique for app launch that help them in mobile app marketing.
Launch techniques:
Description, the most influencing factor to get more traction for app downloads. A brief description confirms the place in recommendations, which ultimately attracts more users. The description should contain effective and relevant content, and the lit most important benefits.
Your app ratings and reviews most influence the ranking. You should always integrate rating pop up in your app to get more positive ratings and reviews, pop up should appear when the user has few positive interactions, the pop-up frequency should be very low that it should not distract or annoy the user. Pop up request with 5 stars can make the growth rate high for apps.
If you are publishing an exclusive Android app, you can submit your app to many stores such as Amazon app store, Appbrain. Here is the list of some of the popular app stores. After making some minor changes in graphics to match the right size of store you can submit your app to the particular store which will add to your mobile app marketing.
https://developer.amazon.com/welcome.php
http://www.appbrain.com/info/addapp
http://slideme.org/developers
http://developer.getjar.mobi/
http://developer.mobogenie.com/docs/submit.htm
Influencing blogs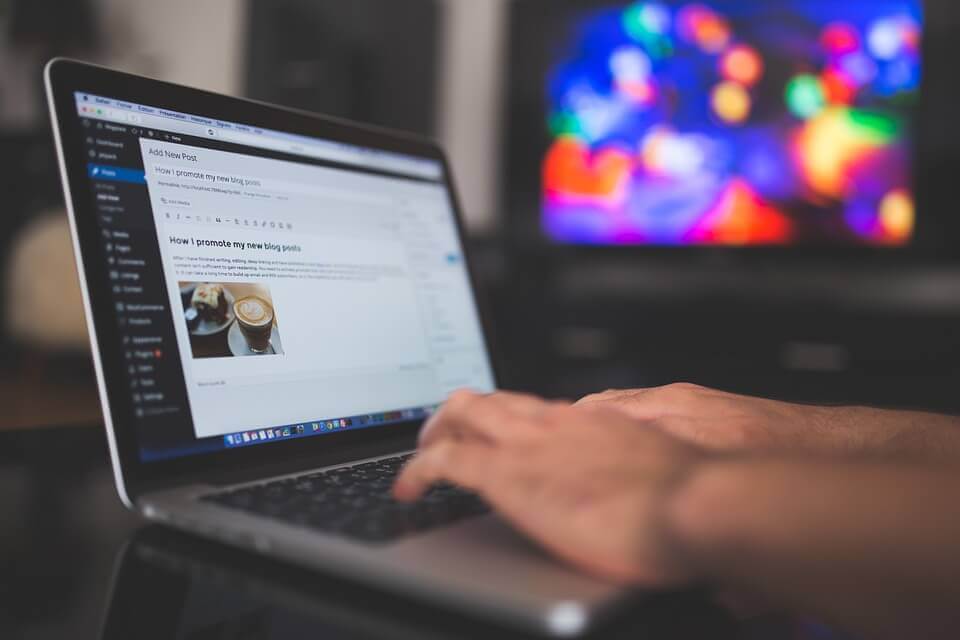 Once your app is started to get minimal traction this is the time to take app to market. Blogs are the great way to reach out to users to increase no of downloads.
Now the biggest challenge here is how to write the perfect blog, Prometteur Solutions recommend clients to not to invest own time in blog writing instead to go with freelance blog writers. It is much simpler and cost effective way to add valuable context to your brand. The contact information of most of the blogger is radially available on blogging websites so reaching them isn't a big problem.
A short description of what your app does with a download link has more chances of getting noticed.
The blogs are the media, which can take you to the 10000 users without investing in paid marketing.
ASO-App Store Optimization
ASO is much similar to SEO-Search Engine Optimization. It is simple on the Google play store you need to add relevant content about your app on the app page in more prescribed format, this content includes a proper description, good explaining video, appropriate tags.
Google plus plays a crucial role in growing app audience when people are reaching your app from Google Plus, It automatically reflects high search rankings. We recommend clients to get enough people to +1 your app.
Similar to SEO, Keywords have the same value in ASO. Research your keywords thoroughly. The best way to enlist most suitable keywords is by checking which keywords competitors are using.
Tools to find competitors keywords are listed below:
SensorTower
AppMind
SearchMan
AppCodes
AppNique
Glocal Approach
Prometteur Solutions recommend Glocal-Think globally act locally approach to clients. The Glocal approach is to follow global standards for design and development while following local approach for the users convenience. There are a lot of non-English speaking countries in the world, Multiple studies have shown that if you localize your app to languages other than English, it can increase the downloads potentiallya= and help you in mobile app marketing.
For example, Facebook launched updated local languages in their app.
Marketing
When should you start marketing? There is no right or wrong time to start but if you start 5 months before launch then you will be 5 months ahead, yes you can start your marketing today. Unless the app is not generating money we never recommend paid marketing. Once the app is started to generate business you can go for paid marketing.
Social app marketing is the most promising way to reach the potential audience and convert them to clients. Get more ratings, reviews, and downloads for the app with different social medias like facebook, twitter but they usually charge extremely high CPI (cost per install), the average CPI for Facebook was 7 to 12 USD in 2016. There are some alternatives to social media like Snapchat, Pinterest, Vine and Yik Yak these are some trending mobile-first platforms that could unleash a ton of growth if you do it right, you just need to post innovative and interesting material that could catch audience's attention.
There are few other channels with low rate CPI, for example, there are some apps called "App a day" that promote one a day to users. You could do a deal with them to promote your product.
After sale service
In any product industry, the growth rate is defined by the sustainability of the product which highly depends on the after sale service they provide to the customer. A happy customer is a brand ambassador for your app in other side negative reviews posted about your app can screw your app growth. Get in touch with them once you resolve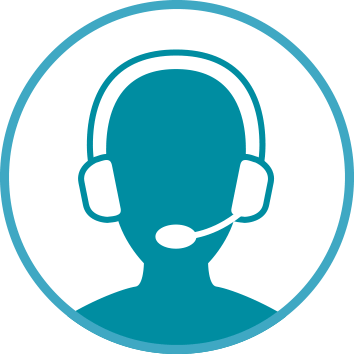 It is very crucial to handle or reach every unsatisfied customer manually. Bots that can analyze and accordingly respond to customers query can atomize this process; in social media, you can also assign default response for a post on the page.
Pricing:

Deciding pricing for your app is the most challenging factor in application life. Keeping pricing flexible could attract more no of visitors to your app. Promotional activities with discounted price attract more users compare to other extra benefit promotional schemes.
Price competency
One thing to note about pricing is to make sure that you know how your competition has priced their apps and price your app accordingly. Play with the price to attract more visitors to your app; this approach can help you to reduce price during the promotion.
Freemium
Getting the initial minimum number of downloads is the key challenge for all apps in the store. If the app is paid the chances of being downloaded are very low I contrast if the app is for free for it is observed that people will download the app. In the initial stage of your app, it's really important to get as many people to use to use your app as possible. This is the best way to analyze and improve your app. Many companies do not have a clear business model in the beginning Initially they focus on getting the traction first and then make the next big move with large customer group.
Premium
Premium pricing is an extension to freemium strategy; you keep your core free and charge the users for certain premium features using In App Purchase. It can be a very good way to allow the users to use your app and then monetize your app through premium features where users see a clear value your app brings to their work.
We recommend to not go with a Premium strategy for utility types of apps, which are clearly better than the competition and have a clearly evident purpose to its users.
App Discovery Apps

Apps with a rating more than 4.3 can be featured on app discovering apps like AppsFire. It is not like you will get high traction from the beginning but it can boost app downloads at perfect timing when you want lets people visit your app with such a high ratings. Appsfire is really huge in iOS space but very little in Android and they're growing little by little.
Videos for everything:
Creating a short creative illustrative video can be used as a multipurpose tool for advertising your app in cost effective way.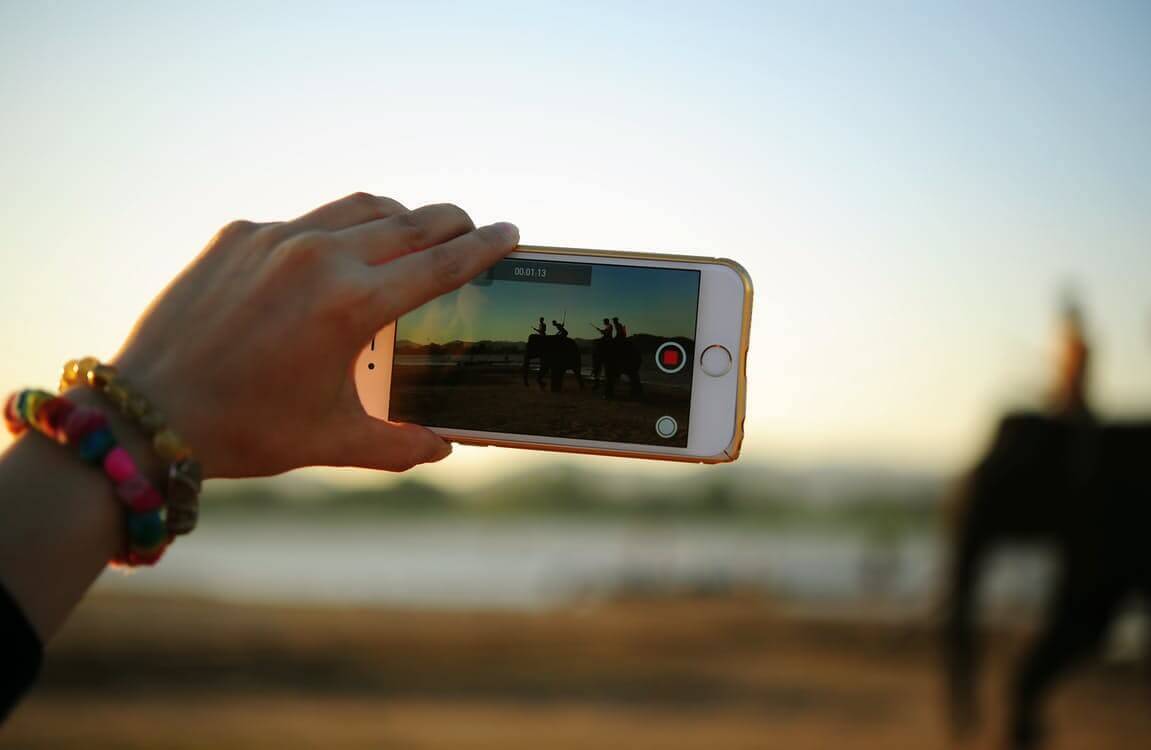 App preview
Apps with preview videos have more conversion rate, both Google play and App Store allows you to upload a preview video for your app. A good explanatory video creates a significant impact on users.
Localise Google play videos with uploading one video per language. This will add large non-English speaking customer group to your app.
How to video series
Create videos explaining How to do a specific functionality or how to solve a specific problem. Add hashtag #howto for every video you publishing on different platforms. "How to" videos helps the user to reach the solution in less time, it gives delightful experience to the user and also works as virtual support for your app. YouTube's transcript feature can be used for translating English to local language in play store.
Video on website
Illustrative videos are the best way to explain everything about your app in a creative waya dn also adding value to mobile app marketing. Embed the illustrative video on app's website with a call to action buttons to download the app from the store.
YouTube channel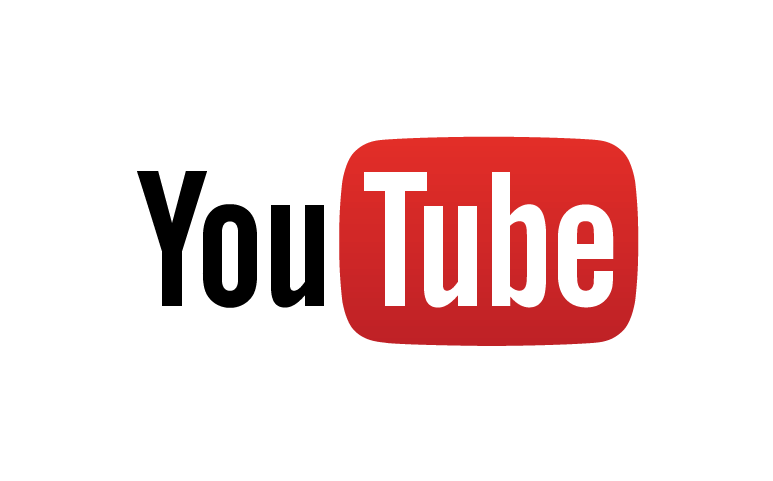 Create a YouTube channel for your app upload videos with keywords in the title of video; add keywords and description to video. If you are good at creating funny and creative videos, which can directly represent your domain, you can easily get some extra downloads to your app.
Share video
Share your app's video on as many as platforms you can to add backlinks adding to inbound customers and leading to mobile app marketing. All social media will be the best way to reach desired users. Sharing your videos on various sites like this. Google Play store gives certain importance to the number of links to your Play Store listing page.
If you are planning for social media advertising we recommend video ads with the call to action to download the app, it will convert more viewers to users.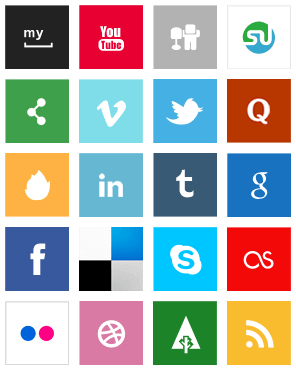 Feedbacks from users
User feedback is counted as a key factor behind every successful. Reach out to your power users. Listening to your customers is the only way to guarantee you create the app that they actually want. Customer feedback is commonly used throughout the product development process to ensure that the end product is something that solves a customer's problem or fulfils their need and their mouth publicity will add to your mobile app marketing.
In today's competitive business world, those who can intertwine app development and customer feedback will be the ones that reap strong competitive advantages, have sticky customer loyalty and earn raving customer advocates.
Public Relation Campaign
Create a dream list of 100 bloggers in your industry. It includes their real name, URL, any other sites they are affiliated with, and contact information such as email and social media profiles. Twitter and blog search could be noble options to reach them. Often, you wouldn't know that they had any interest in your topic. Or you wouldn't realize your tone was completely off in how you approached them.
So here are some tips, which will increase your chances to get reviewed by a blogger:
Spend at least a week or two going through old posts, checking out how they have changed over time, and researching their work. So you should have no trouble crafting a personalised, well-written pitch that includes all the right details.
Here are some key tactics you should use
Make it interesting with a story
Present it in the context of recent news or social media wave
Stay Brief.
Show self-effacement.
Acknowledge competition.
Give them assets like beta invites and your product's video, so it's easier for them to review your product.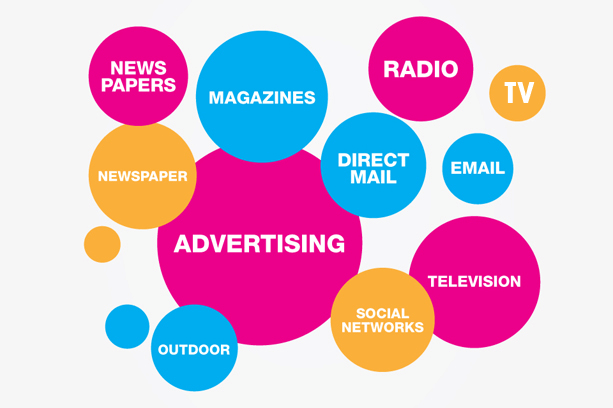 Put together a press kit for your app and send it with your review request. Your press kit should include:
App illustrative Video
App Icon/Logo
App Screenshots
Previous press releases
Company Profile and social media links.
If you are targeting big platforms like TechCrunch, give them some exclusive stuff that hasn't been covered before.
Email ethics
We highly recommend you to attach videos while contacting anybody related to your app. Video helps the recipient to understand your app in a minute.
Add video links in your signature while sending mail. Especially for Gmail, YouTube videos converted to thumbnail, more views will eventually lead to more no of downloads.
Content Roadshow
Brian Dean introduced the technique "content Roadshow" on how to get influential bloggers to promote your content. The essence of it is, find out the bloggers who might have reviewed other apps from your category. Approach them and tell them about your app and how it is better than the previously reviewed app. Then graciously ask whether they would like to review your app too. If they agree, send them complete info about your app.
Local Language
Famous bloggers receive hundreds of review requests every day; it makes harder to get reviewed from top bloggers in the industry. One way to get a lot of press for your app is to reach out bloggers and journalists from other languages, which your app supports. Since app economy is not as fruitful in these other languages as that of English, there is a good chance that these local language bloggers or journalists will review your app and add value to your mobile app marketing.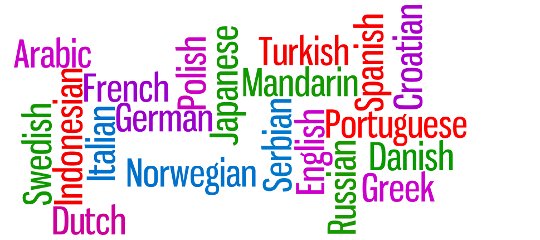 Core competency
Always focus on the core competency of your app; it will separate you from competition. Then write powerful copy around that feature to market your app.
Awards
Participate in-app award contest in your app's category. If you win you get lots of press and mentions. This is the best way reach high audience easily.
Here are few examples for award contest.
www.bestmobileappawards.com
www.Mobilepremierawards.com
www.globalmobileawards.com
www.mobile-webaward.org
Online contest
You can offer promo codes to unlock In App Purchases for free. Research proved that contests are very good practice to promote your app. You can run contests like "Recommend and win" or "Share to Win".
Online Platforms
Research famous Facebook pages in your app category and do as much as mobile app marketing. Reach out to their admins and pitch them how your app is making difference in its category. Facebook pages can give you tremendous shares and sign ups.
You can easily leverage this opportunity if you have a good illustrative video.
Find out some online platforms where your target audience is already engaged which helps a lot in your mobile app marketing, like if your app is in hospitality category find some websites who publish food recipe, famous chef's YouTube channel etc. Then leverage those platforms to introduce your service to these customers.
We welcome your suggestion to improve this post.
Prometteur is a leading mobile app development company in India, with years of expertise in Android and iOS development, we provide low-cost mobile development services worldwide. Our team is always up to date to latest trends in innovation, technology, and design, which delivers a perfect product to our client.
We work for any size clients whether you are a start-up, SME or Enterprise; we are your technology partners. We atomise your business process and can add high efficiency, flexibility and productivity with reduced cost.
# Android app development company
# mobile app development