With business processes governing more complex relationships and interacting with many different business systems, companies need an easy way to manage and improve their processes. Prometteur Solutions delivers business technology that automates, executes, and monitors business processes from beginning to end by making the best combination of people with applications.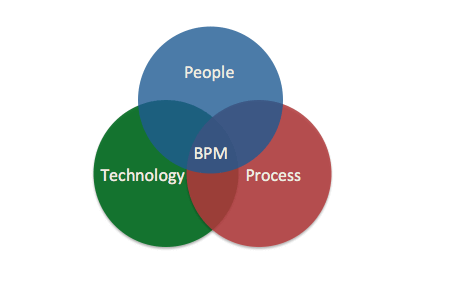 Several aspects of traditional business process that cause difficulty in smooth execution of processes in human resources, finance, compliance, and other business functions are
Paper-based reporting creates difficulty in sharing information across different departments easily.
Limited technological resources are burdened by decentralization and unorganized pattern of processes.
Multiple problems are the result of the disconnected business process, the scope of the problem changes with different views of different stakeholder, which leads to multiple problems with multiple solutions.
High dependency occurs when process flow is not structured or semi-structured, theses process flow generally contains ad hoc tasks at various points
What is a case?
An everyday organization needs to deal with unstructured processes, which are essentially required to reach the business objective. A case is nothing but the collection of tasks, action processes, and content in support of the specific business goal. A case can be an insurance claim, customer complaint, feedback etc.
Let's take an example of the resolution of customer complaints about car manufacturer, all the activities required depend on many factors like complaining category, car model, manufacturing year, which part is defective, does it is applicable for insurance? ..and so forth.
Resolution of complaint depends on different factors, which typically involves production and review of many documents. The company may require information regarding date of purchase, the similar type of complains about the same model, location of the customer, road infrastructure, retailer, or service provider etc. As the problem unfold, new tasks and documents may be added to the case.
Business Process Management has developed to handle these unstructured processes. Thus processing becomes important factor for smoother and efficient task execution.
Case management
Organization needs to handle these unstructured or semi-structured way of process execution. Case management is coordination process, which can be defined as a collaborative process of planning, facilitation, evaluation, assessment, and encouragement for options and services to meet business objectives through available resources to promote quality and cost-effective outcomes. Case Management keeps control over unstructured processes.
We at Prometteur Solutions provide Business Process Management solutions to global clients, our expertise has experience in developing case management solutions for different industries like oil, telecom, healthcare, agriculture, logistics, manufacturing etc.
Developing Business Process Management solution for your organization can solve many of the problems. Our clients happily reported BPM have increases efficiency and productivity in the organization. Case management is such a powerful tool that can prevent the organization from making mistakes and hence promotes growth incredibly.
Challenges in BPM
Despite having similar characteristics every case is unique in nature and completely dependent on the nature and workflow of the business. The highly dynamic nature of cases increases difficulties in BPM design.
Here is the list of commonly faced challenges defined by expertise at Prometteur solutions while developing Business process management solution.
Unstructured or semi-structured cases
Highly dynamic nature
Content-intensive
Needs high-end flexibility in the solution
Low or limited coordination between departments while handling case
High dependency
Lack of task analysis
Lack in customer dispute management
Needs human intervention in task completion
Benefits:
Business Process Management offers centralized connectivity to all the process, with Web-based processes and graphical drag-and-drop workflow maps Business Process Management automate processes and radically reduce communication gap so business users can easily and quickly complete their tasks.
For workers in organizations that must process and manage a heavy workload of requests as part of their job, Workflow software reduces repetitive task and organizes the process flow, which helps workers to focus on core activity and high efficiency.
Designed to achieve high-end flexibility in dynamic nature of problem processes that improves the larger stream of business activities. Workflows automated with Prometteur Business Process Management become adaptable, consistent, repeatable, and measurable, so processes can be continuously refined and customized to new conditions
In the era of the Service Oriented Architecture (SOA) and On-Demand, the ability to change quickly is essential. Every company takes multiple improvement decisions every year, which causes the change in key processes. Our Business Process Managementprovides the platform that can adapt new changes easily in faster and in a more controlled fashion.
For example, an insurance agency can quickly adjust its claims approval threshold upward when a natural disaster happens in a specific part of the country.
It is observed that user often resist switching to the new application unless capabilities of new application do not match with users needs. Prometteur's developed Business Process Management solutions can bring the process into the tools that users are familiar with. It virtually eliminates training and adoption hurdles and encourages the team to focus on capabilities needed in the process to achieve the business goal.
Strategic decisions involve huge analysis of company data. Our BPM makes it easy to handle large data to reach the conclusion faster.
For example, an eCommerce company can decide the promotional campaign is adding the value or cost to the company.
Prometteur approach
Identification of Business process
Business process identification is understanding, how the target business operates today, more importantly, how the business should operate tomorrow, and what is required for that process to execute. Considerations include:
The importance of each task adds to the process.
Time and resources require for task execution.
Cost associated with the task
What information flows back and forth (including paper documents, faxes, and so on).
Participants in task execution.
What information is required for process (email, phone call, etc.)
Support applications required for the process.
Examination of existing legacy for events
Understanding dependency and legacy of events is the crucial factor in BPM development. Classic event publishing provides efficient change-data publishing environments for the following scenarios:
Providing application-to-application integration.
Initiating business processes, for example, new user sign up initiates a welcome e-mail, verification, and updates.
Examining critical data events, such as critical inventory levels initiates restocking request.
Business Process Management system – can then use the data events to drive subsequent processing and integration.
Service identification plays important role in defining reusable and non-reusable services the business process decomposition. A coarse-grained service provides high business value but less opportunity for reuse, whereas a fine-grained service provides lower business value but more opportunities for reuse.
Example services processes include: getPurchaseOrderHistory, getDueBaalance, validateAddress, or upateCustomerInfo
Legacy code can be leveraged in the modern BPM solution by code modularization. In the modern solution, we want the process logic to reside in the business process layer and be managed by the BPM system, which is outside of the legacy application. With code modularization, we can develop the code that does just what the process needs, or the business logic, for example, validateAddress.
Code modularization is the investment for the future, once it is developed it can be used by BPM and other enterprise initiatives, such as SOA and Master Data Management. Module code can give you many options like web service enablement, the use of ESB and adapters, or business rules extraction to make it part of the modern Business Process Managementsolution.
Web service enablement is a process of wrapping legacy COBOL or RPG code business logic function as a web service. The process is carried out using the wizard, which creates a Java wrapper around the COBOL or RPG and then a web service wrapper around the Java wrapper. The business logic code can run on the legacy platform, and the business process logic, as well as some user interface logic, now run on the BPM system.
Enterprise service bus (ESB) and adapters
ESB is used to connect the BPM layer to the back-end legacy system using a platform specific adapter. ESB is commonly used when the data transformation or routing requirements are prominent. It provides a solid base for a connectivity strategy.
Business rules extraction
Business rules extraction is used for mining the legacy code for business logic, extracting and authorizing and managing them in a Business Rules Management System.
Benefits of business rule extraction:
Business rules can be easily understandable by the business user.
It offers flexibility to business user to change some of the parameters of the business rules.
Business rules can be reused in other applications.
Business process layer and legacy application integration
The last phase of BPM is establishing communication among legacy application and process layer. This is required for the core application to eliminate unwanted process instances.
For example: Remove fraud user or dummy account.
Integration can be carried out in two techniques namely synchronous and asynchronous. In synchronous web service client stub is generated to use in application to invoke business rules and in asynchronous technique message is post on queues, the BPM system then processes these messages, eliminating process instances.
About Prometteur Solutions:
Prometteur Solutions develops Business process management solutions for all size companies, our expertise has diverse knowledge of industries like Oil, Mining, Agriculture, Education, Healthcare, Finance and much more. Highly skilled, up-to-date to latest trends in innovation, and technology knowledge of the industry is the key strength of our resources, which will delight you with the best BPM application for your need.
Find out more about our approach to Business Process Management
visit:
www.prometteursolutions.com
# BPM software development
# Custom software development