Hybrid App Development Company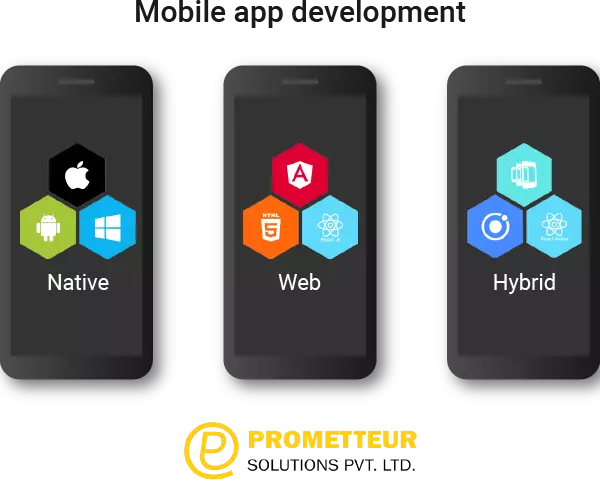 Prometteur is a leading Hybrid App development company in Pune, India. We offer the best cross-platform app services to meet the diverse needs of the client with the leverage of having an in-house team of professional application developers. Hybrid applications combine the best of both, web and native applications. It helps our clients to reach a wider audience and drive maximum returns on investment.
Hybrid Apps Frameworks
We provide hybrid mobile development in all the latest frameworks to provide the benefits of platforms to our clients. Hybrid Framework is a strong alternative to native development for mobile app development.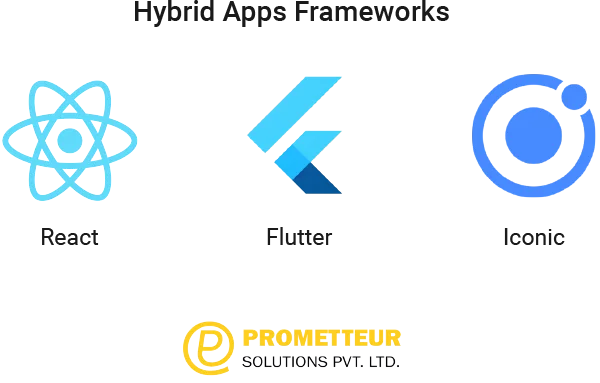 Hybrid App Development - All You Need To Know.
Mobile and smartphone phone users are growing exponentially on a daily bases. In 2019 alone, it was calculated that mobile phone usage has gotten to over 5 billion. Thus, businesses in the digital industry are no longer talking about if they should develop mobile apps but are rather focused on which mobile app development approach is best suited for the ever growing industry. Whether to use a native app development approach, the web development or hybrid mobile app development approach.
The end users or customers on the other hand has little or no concern which technologies or platform that operates the application on their devices. But they do care for one thing. Getting the best experience and interaction with the app they are using.
Users are mostly interested in what the app can do for them, how seemly and stress-free using the app is. In fact, 80% of users are less likely to ever use an app after a first bad experience and only about 10% would give it a second trial as a poor experience with an app discourages customers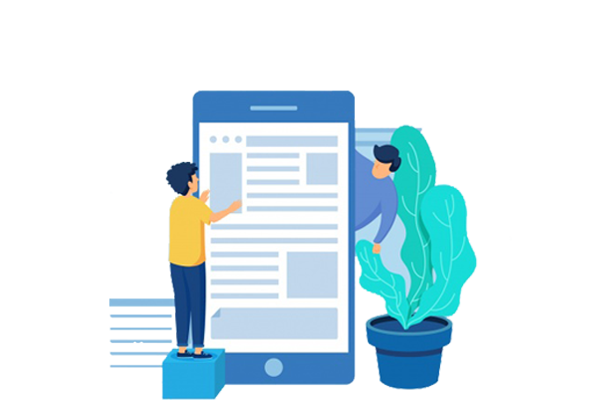 Simply put. For users, User Interface and User Experience is all they mostly care about. A mobile app development company that can successfully achieve a positive result in these areas is assured of a loyal customer base.
Mobile Application development company unfortunately don't have the liberty of easy choice. Mobile app development isn't as simple as choosing any mobile development approach as there are several factors to consider. From conflicting requirements to long-term plans that tries to factor in what the digital and mobile environment would look like in months and years ahead but planning for it still. And while juggling all these balls in the air, the mobile app developers are also striving to meet users expectations while staying within the limits of the allocated budget.
Amongst the three well known mobile app development approach though, viz:
Native App Development
Web app development
Hybrid mobile app development
Hybrid application development approach has grown in recent times, shuttling into popularity as one of the best approaches to follow in mobile app development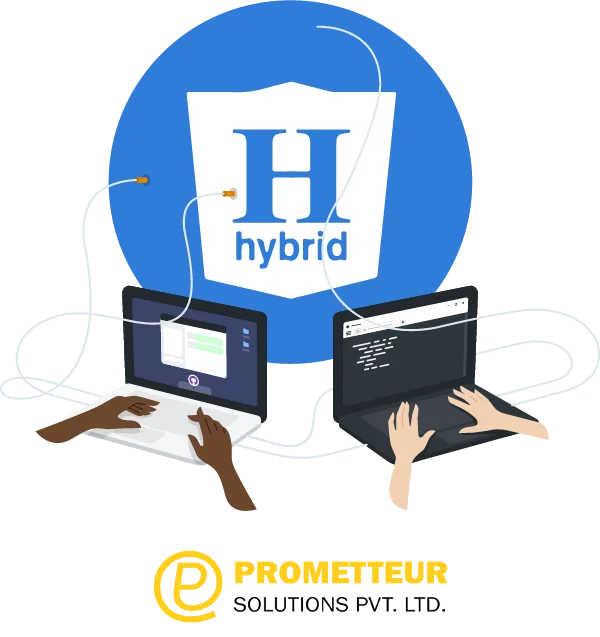 Hybrid App Development
The hybrid app framework can be seen in light as a blend. Hybrid apps blends great and not to great aspects of both web and native applications development approach. The result is a hybrid application that functions better than ones developed specifically using either native or web app development approach. Apps developed within the hybrid app framework has the ability to function on various operating systems such as Android, iOS or Windows. These apps might look or feel same like native applications because they make use of web programming languages like JavaScript, CSS, and HTML5 all of which are features of a native app development framework.
In its most fundamental stage, hybrid application development can be seen as a web-based program wrapped in a native app development file which is then encased in the hardware of a device. Because of the duality of operation found in hybrid applications - its ability to function on any operating systems because of its native and web-based functionality, it has grown appealing more and more to app developers as its is the godsend answer to limitations found in web-only applications.
Advantages of Hybrid Mobile App Development.
Enhanced User Experience:
While most mobile app development companies are in it for the money figuratively speaking, there wouldn't be any flow of revenue without a positive user review or acceptance of applications. Apps developed using native framework has always boasted a great experience for users with its specific gesture recognition, great animation and effects as well as seamless scrolling functionality etc.
Now imagine the hybrid application with all these functions and more, create an exceptionally excellent user experience for the consumers.
Exponentially Growing Market:
The hybrid app development has made it easier for mobile app development companies to reap from the pool of talents in web development as well as breaking into the mobile application market to generate more revenue. Studies have shown that in recent times,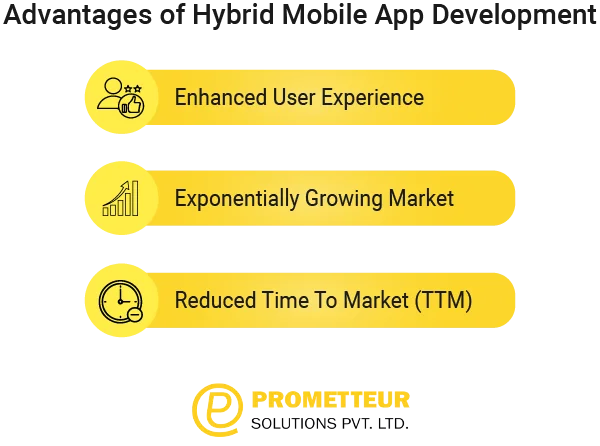 There is an increase in web developers around hybrid app development. Thus, it is a lot easier for small companies and startups in the mobile app industry to break through into the market.
Reduced Time To Market (TTM)
Reaching the intended customer base as quickly as possible with newly developed apps is one of the dreams of every mobile app development company. But due to use of different operating systems, companies have to spend more time and resources building specific versions for various operating systems.
Hybrid application solves that problem. Due to its ability to operate on multiple operating systems, mobile app development companies can now save both money, resources as well as time. What's more, hybrid mobile app development also helps companies easily reach the targeted audience thus reducing the time to market it takes to get to the end user.