A successful blog has more than traffic. It has consistent traffic. However, it takes more than constant traffic to become an authority website. You need to have a low bounce rate, a high conversion rate, and a high rate of returns. If you know how to measure blog analytics in Google Analytics Metrics, you will have the power to build an authority website in no time.
In this post, we will discuss 5 more essential Google Analytics metrics to measure your blog's success.
Many bloggers think that having a blog with so much traffic is 'the life'. Other metrics show whether your blog is doing well or not.
Do your visitors find your posts share-worthy? Are your visits referred? Do your visitors care to read at least 80% of your content? The answers to these questions show how successful a blog is. Google Analytics can show you these metrics and more.
What are Google Analytics metrics?
You know that Google Analytics is offered by Google to help you see your blog's performance. It works with a piece of code you input into your website from the backend, and it will give you all the data you need for free!
So Google Analytics metrics is the data you need to study and monitor the performance of your website and we'll give you more insight on how to measure blog analytics in Google Analytics.
What are the 5 basic metrics Google Analytics offer?
These metrics or data types help you see how to make more informed, data-driven decisions to improve your blog's performance.
1. Traffic (AKA Page Views)
On social media, especially media-based ones like Instagram and YouTube, everyone can see how many views a video has. Bloggers need that kind of data for each one of their posts.
This metric tells you how many people visit your pages over a defined period. You can access this metric from Google Analytics from Behavior, go to Site Content. From there, click All Pages. That will show you the traffic for all the pages on your website.
If you want to see the traffic for individual pages on your website, click the content folder from the Site Content tab. It will show you the traffic for all the individual pages in the folder.
This metric is important because it helps you know your most viral posts to determine the content your visitors enjoy more. You would also learn how to improve the least popular posts.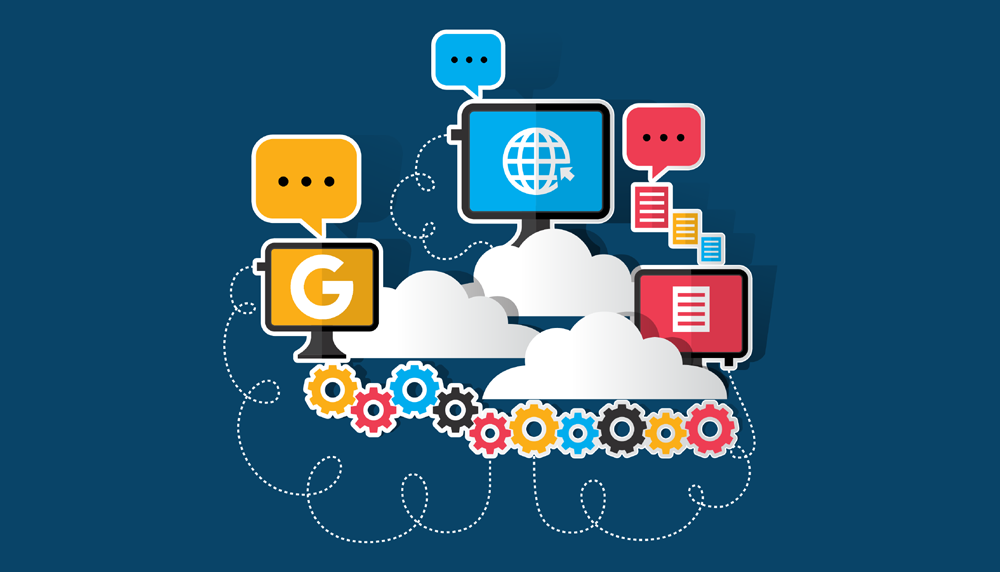 2. Average Time Spent On Page
This Google Analytics metric show how much time the average visitor spends on your website. Your content determines this metric. If the number is low, you may have to review your content strategy. It means your audience leaves your site to someone else's.
You can view and analyze the Average Time Spent on Page metric on the same page where you viewed page views. In fact, it is on the same table.
You can use this to know if people actually read your posts. You may attract them with a sound snippet from a Search engine, but you have a poor introduction, or maybe your content contains errors. Well, people might leave a page if it has too many distractions like crazy pop-ups and ads. Or even if your page loads too slowly.
3. Average Pages Per Visit
If a visitor stays on one or more of your pages longer than others, they like what they see on those pages. This Google Analytics metric show how many pages of your website a visitor entered during their visit or session in Google Analytics.
You can get this metric in Google Analytics by navigating to Behavior. Go to Site Content, and from there, click Landing Pages. The report under Landing Pages will show you the pages people viewed when they came into your blog.
If most of your posts show a low number of Average pages per session in this metric, you may need to work more on your site's internal SEO. That includes adding internal links that will direct visitors to other pages on your site.
4. New or Returning Visitors
They say, "Good content is king" That means to create an authority in your niche, you need consistent and powerful content that will keep your site in the mind of your prospects. When people love your content, they will be more likely to share your pages with others. Besides first-time organic visitors from search engines, your site will develop more streams of traffic.
That is why you must look out for Returning Visitors when using Google Analytics metrics. This metric shows you the number of people who come to your site to read a specific blog post after being on your site before.
A site that has a high number of returning visitors has quality content. That can also indicate that your content is useful and is of high quality when people reference your blog posts in their own posts.
To get this metric in Google Analytics, you have to navigate to Behavior first. From there, go to Site Content, and click All Pages. Then click the dropdown and select User Type.
That will show you the additional column to the report that lists the user type (new or returning) for each page on your list. This sorts the data of the individual pages so that you can see the number of new and returning visitors side-by-side for each blog post.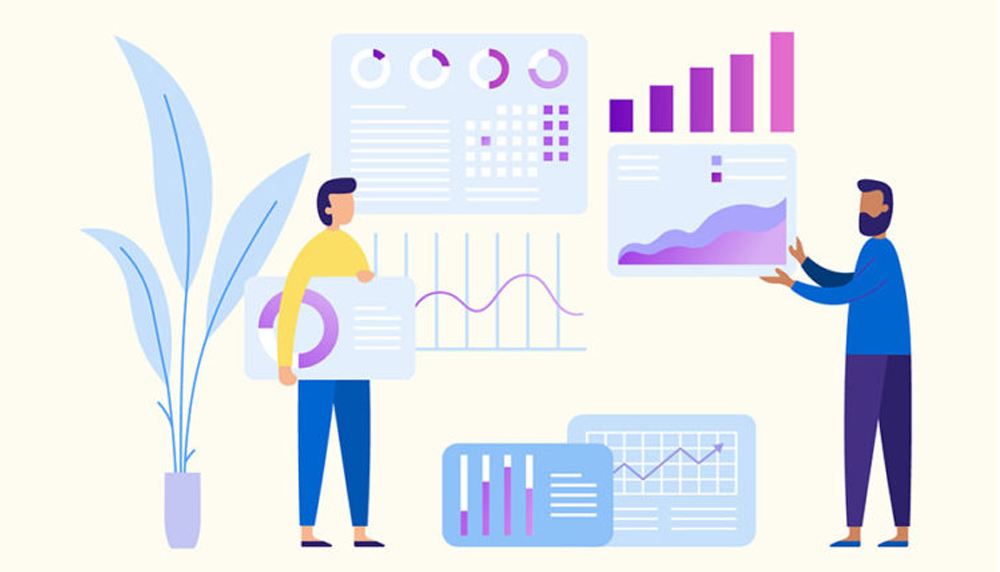 5. Bounce Rate
The Bounce rate metric is one of the indications that you should change something in your pages. A blog post's bounce rate is the percentage of visitors that leave your blog after viewing only one page for a short while. A high bounce rate could mean that the content your blog's visitors are viewing isn't enough to keep them engaged.
The bounce rate is just on the same page as Pageviews and similar Google Analytics metrics.
Other Important Google Analytics Metrics
6. Exit Pages
When visitors don't like what they see on your website, they would just leave. No blogger wants that. This metric can help you to quickly find out what the problem is and fix it. The Exit Pages metric shows which pages drive most of the traffic out of your blog. It could be your home page, services page, or a new product page.
7. Traffic Source
This is yet another important Google Analytics metric. Bloggers use many platforms to spread the word about their posts. If you have advertised your post on many media, you would likely love to know which one brought in the most traffic. This metric shows where your website traffic comes from. This data can help you analyze your SEO strategy and make your blog move further in SERP rankings.
You can get data on the direct traffic. That represents returning visitors, or users that come to your website by directly using your URL.
Email traffic is the traffic that comes from your email campaigns, which may be your newsletter subscribers. You can use the data to improve your email campaigns.
Referral traffic in the data is traffic from other blogs. These are also called backlinks.
Social traffic shows the number of visitors that visit your blog through a link they found on social media. You can even see which Social Media platforms drive the most traffic to your blog and which blog posts the most traffic goes.
You can get this metric to view all the different traffic sources by navigating to Acquisition and clicking All Traffic. If you want to see the traffic sources, AKA traffic channels, click Channels. For your backlinks, further, click on Referral.
If you want to see the traffic sources or channel your individual blog posts, Go to Behavior > Site Content > All Pages. On this page, add "Source" as a secondary dimension in the tab.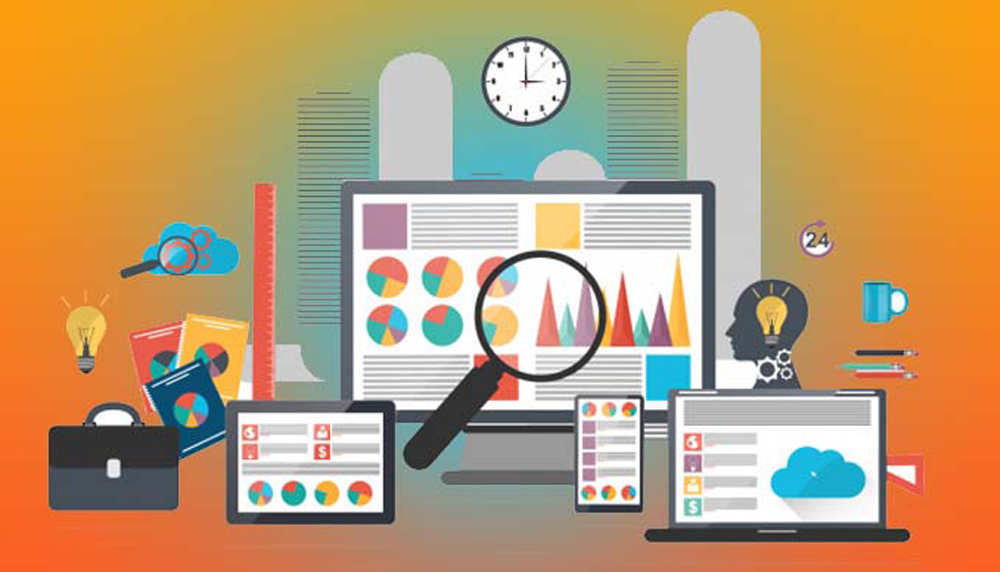 8. User Behavior Flow
You can study your website visitors and their behaviors. These Google Analytics metrics track how your visitors use your website. It gives you data from tracking them through the pages they visit and which ones they go into after that. It would show you the tracking from the first pages they enter your blog from to the pages they visit last.
9. Demographics
Demographic data is a lot more valuable to your blog performance than you may think. It is one Google Analytics metric that can help you shape your website, improve your advertising, and even your overall business model. If you want to know where most of your visitors come from, this metric will help you.
This metric tells you exactly where your blog's visitors enter your blog from. You can use this data to improve your future campaigns.
You can use Google Analytics to identify the overall behavior of different demographic groups based on your visitors' age, gender, location, and interests.
The data will help you tailor your website and paid online advertising to them based on their age, interests, location, and interests. According to Google, "These are the standard reports available for the Demographics overview: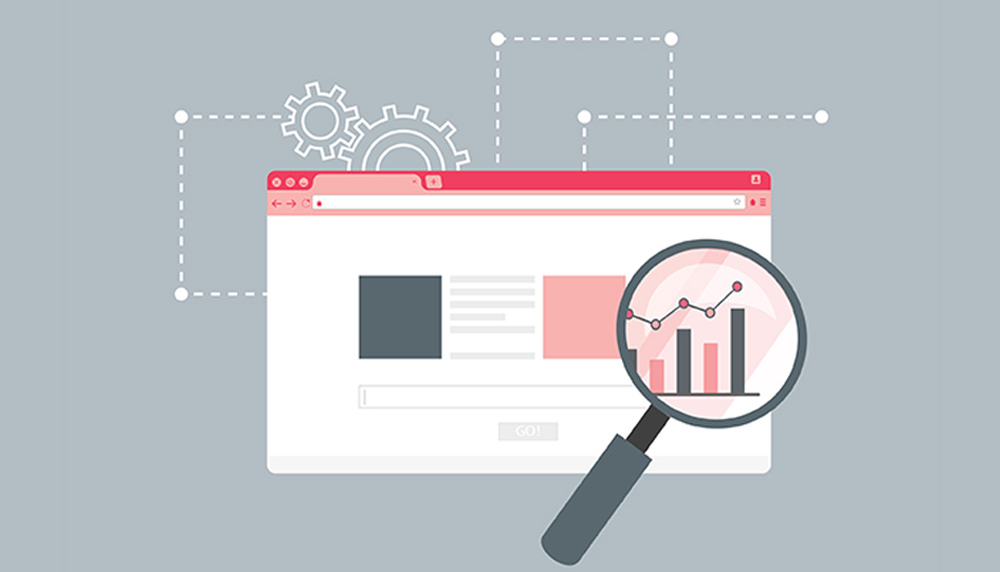 Demographics Overview: The distribution of visits on your blog by age group and gender. Sessions are the default key metric. You can also use % New Sessions, Avg. Session Duration, Bounce Rate, or Pages per Session.
Age: Metrics such as Acquisition, Behavior, and Conversions are broken down by age group. When you drill into an age group, you see the breakdown by gender, then by interest. Ages below 18 are not included in the data.
Gender: Acquisition, Behavior, and Conversions metrics are broken down by gender. When you drill into a gender, you see the breakdown by age group, then by interest.
Interests Overview: The distribution of Sessions (or other key metrics) on your property by the top-10 interests in Affinity Categories, In-Market Segments, and Other Categories.
The demographic data can help you identify low-value users and reduce ad spending on them when using paid advertisements.
417
0
0
cookie-check
10 GOOGLE ANALYTICS METRICS FOR MEASURING YOUR BLOG'S PERFORMANCE