As the year 2020 rolls towards its end, any marketer that ignores trends in Digital Marketing Trends in 2021 will be making a huge mistake. As long as you have services and products to offer in any industry, you should always know about trends in the business world.
Once upon a time, all that a company needed was a website and a Facebook page to rake in hundreds of thousands of dollars. But that is no longer the case today, thanks to the rapidly evolving digital landscape.
Any business that wants to thrive today must have an online presence. New tools and technologies have emerged in 2020. And this has pushed marketers to quickly adapt in order to keep their establishments at the forefront.
If you don't find a way to adapt, you will surely be left behind. This is why every marketer and entrepreneur must have proper digital marketing education. Without it, adapting to the harsh and unforgiving reality of Digital Darwinism can be devastating.
Digital Marketing Trends
So, what are the digital marketing 2021 trends that you should watch for? The truth is that in order to make a pretty solid short term plan, it is vitally important to look into where you are heading in the long term.
No one can say – with absolute certainty – what the future of marketing – or digital marketing – will look like. But trust industry experts: they have ways of coming up with predictions and offer practicable insights into a few possibilities that could be available in the coming years.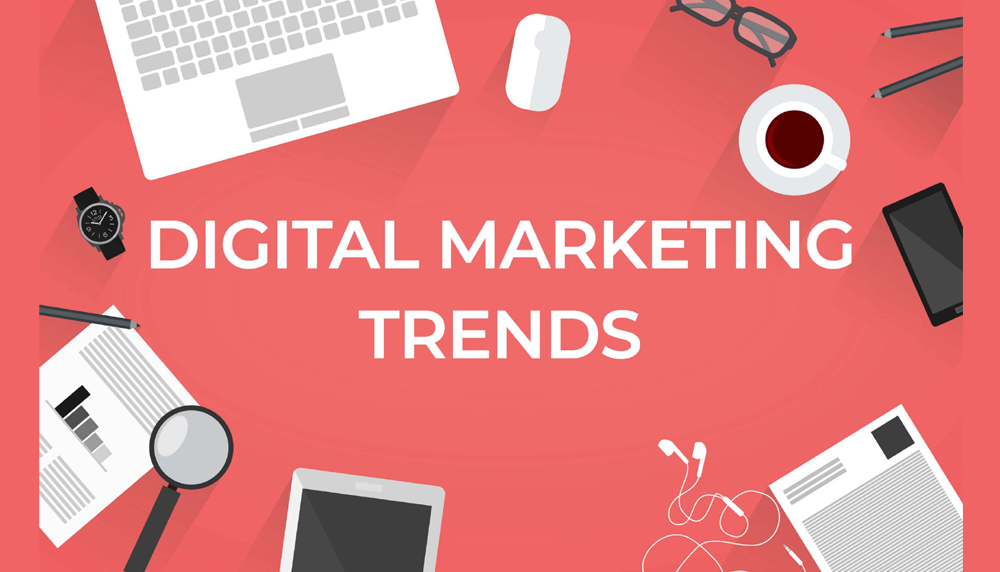 There is, however, no guarantee that the predictions of these industry professionals will come true. This is why you should never shy away from digital marketing education as a marketer, whether you are a newbie or pro.
Always keep an eye on emerging statistics, in-depth research, as well as trends in digital marketing in 2021. But while keeping track of digital marketing 2021 trends in order to spot opportunities that you can take advantage of, ensure there is enough room for change in your marketing strategy.
Take a look at 2020: no one could have predicted how the face of marketing would change in the face of the coronavirus pandemic. Many professionals planned their marketing strategies based on trends that carried over from 2019 to 2020. But COVID-19 nearly ruined everything, and only those who had solid online marketing strategies were able to cash in on the opportunities.
However, some trends are certain. No one doubts that the future of business and marketing will be more inclusive, diverse, and more connected to customers' real needs. Spending a lot of money on blatant self-promotion will be significantly minimized.
Technologies will undoubtedly continue to advance at an incredibly rapid pace. This is why many of the digital marketing 2021 trends are centered around technology. There may also be pushback against increased automation and digitization of interactions between consumers and brands. The desire to make marketing much more human again will be on the rise.
And while technologies such as artificial intelligence (AI) as well as data-driven marketing continue to rise and grow, the predominant focus will be more on people, not technology.
In the next section, you will discover the top 10 digital marketing 2021 trends that you can leverage in order to make the year a highly profitable one for you.
Top 10 Trends in Digital Marketing in 2021
In the next few paragraphs, you will see digital marketing 2021 trends. Once again, it is highly essential to have a thorough digital marketing education. This will help you make informed decisions as you build your marketing plans around the trends in digital marketing in 2021.
1. Interactive Content
One of the digital marketing 2021 trends is the rise in the development and posting of highly interactive content. When you add interactive sections to your site, it becomes an excellent avenue to provide value to your web visitors.
Interactive content engages visitors on your site while enabling you to learn a lot about them, their pain points, what they love or hate, etc.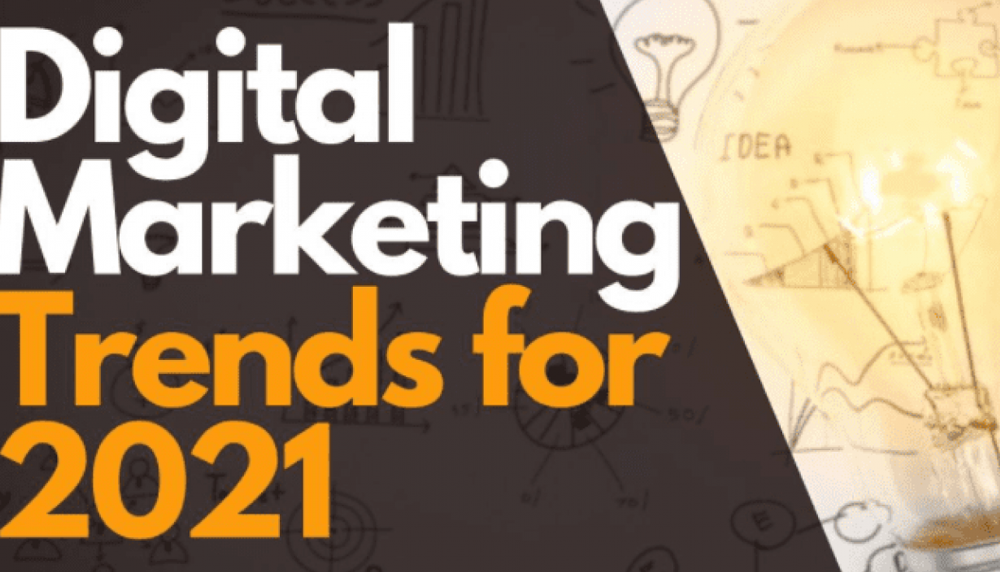 Examples of highly interactive content include:
Calculators
Assessments such as quizzes, etc.
Surveys and polls
Contests
Infographics, etc.
Live video is another way to boost engagement. Research has shown that the live video industry is estimated to be worth more than $70 billion by 2021.
Video is the most popular way for people to learn about new services or products. That is why live video is popular with many people around the world. Additionally, people spend up to 3 times longer watching educational or informative live videos than watching pre-recorded ones.
When you add a live element to our video, it makes it much more engaging. This is because the audience feels they are part of it and can influence the content in some way instead of just watching the video passively.
Live video is the perfect option for catching the attention of your target audience on Instagram or Facebook. What makes live videos so attractive is that it taps into a powerful emotion known as 'fear of missing out' or FOMO.
This works 99 percent of the time on audiences since they are not sure the live video will contain a life-sustaining piece of information that you may never get anywhere else. It could also mean that you may be the first to find out about some terrible or exciting news that you can share with your family members. And for 'fear of missing out,' you will definitely want to watch the live video.
2. Extraordinary Customer Experience
The customer is always at the forefront of every marketing campaign. Each year, there is a colossal shift in beliefs about marketing and what it is precisely. This is because marketing has gone beyond convincing people to work with or purchase a product or service from your company.
The priority has now shifted towards providing world-class customer experiences that ensure people keep returning for more. Marketing practically takes care of itself when you focus on establishing positive business cultures and providing stellar customer service.
Most customers are very impatient, but even more important is that they expect exceptional services every time they do business with you. They want – and expect – a highly seamless experience right from the moment you light the spark of their interest down to customer service even after the sale.
Personalized messages help customers solve the often stressful problems of making buying decisions. They are easily impressed when they notice the customer-centric culture you have established throughout their customer journey. And they want – and deserve – an experience that delivers high quality across several channels. If all these are in place, you stand an excellent chance of earning their business.
In addition to running highly personalized campaigns, you need to find numerous ways to listen and respond to their earnest questions. Coordinate your digital marketing team along with your sales and customer service teams. Ensure they undergo thorough digital marketing education in order to deliver quality throughout the customer journey.
The significant growth of online content has given customers a lot of power. At one time, they were a passive party, especially when it has to do with learning about products. But now, they no longer have to wait for you to tell them how fantastic your services or products are. Instead, they go all out on their own to perform their research.
Therefore, be prepared to offer your target audience something more than just information. According to research, up to 73 percent of individuals say customer experience plays a vital role in their buying decisions.
But as of today, only 49 percent of consumers in the United States say that companies provide an exceptional experience.
The digital marketing 2021 trends to note remains providing excellent customer experience via efficiency, friendly and knowledgeable service, convenience, and easy payment option. These are what many people value most in their customer experience.
But then, up-t0-date technology, personalization, brand image, easy mobile experiences, and design also add up and enhance the overall customer experience.
3. Omni-channel marketing
Omni-channel marketing refers to marketing across several platforms, including social media, mobile apps, email, and website/blog. It is an approach that businesses use in order to connect with customers on much more digital touchpoints, leading to a better user experience.
When you deliver a consistent and seamless voice along with a cohesive brand message across multiple channels, you end up generating better results much faster. According to ClickZ reports, Omni-channel marketing drives up to 3 times more engagement than single-channel approaches.
Companies also leverage machine learning and data insights in order to get a much better understanding of customer behaviors, as AI technology improves.
4. Voice Search
Voice search is also one of the trends in digital marketing in 2021, as it shows no signs of slowing down any time soon. For instance, one billion voice searches were made every month in 2018. That is an astonishing figure. It shows voice search will continue to influence how brands market themselves online and create actionable content.
The smart speaker business is booming as 45 percent of smart speaker owners still plan to purchase another. Nearly a quarter of households in the United States now own an Amazon Echo, Google Home, etc.
Consumers, in general, also expect to use voice search much more in the near future. According to research by PwC, up to 61 percent of 25-64-year-olds state that they will use their voice devices much more in 2021 and beyond.
Therefore, ensure your content is highly optimized for voice search. Voice searchers generally use search differently. They use more conversational and longer queries, so slant your content in order to serve such queries. Answer questions more directly, as this can make your content more visible to voice searches.
A bonus you will also enjoy when your content is optimized for voice search is that it becomes highly likely to be picked as a featured snippet. It may also be discovered on position zero on Google.
5. Automated bidding on Google Ads
Google Ads specialists always adjust and tweak keywords, campaigns, and bids in order to get the most for their advertising dollars. But all the tweaking and adjustments can be costly, i.e., higher management fees, more hours, etc.
Automated bidding allows Google to adjust your bid in real-time while automating prior moves. Although this is not new – as it debuted back in 2016 – but it is due to break out in 2021.
Increased reliance on automated bidding strategies implies that you can devote more time to optimizing other areas of PPC performance. Ultimately, this delivers a much better outcome at a much lower cost.
This is one of the most crucial digital marketing 2021 trends you shouldn't ignore.
6. Featured Snippets in Google Search
SEO continues to be an essential aspect of digital marketing education. But a significant shift in the SEO industry is highly likely to be experienced.
The growth of voice and mobile search has revealed how people change the way they use Google and other search engines. Businesses no longer make staying at the top spot or as #1 in the search engine result pages (SERPs) a priority.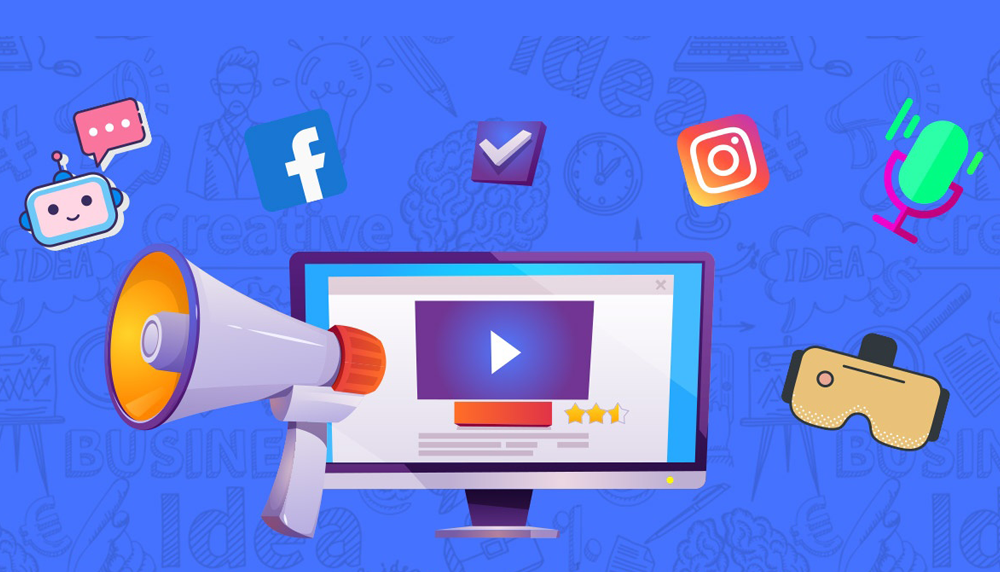 Featured snippets mean you don't have to click through to a particular website in order to get the information you are looking for. You will eyeball it right there on Google's search result page.
Although this 'on-SERP' information may show up in several places, the most sought-after spot is right at the top of the page, just before the organic listings. This is the position dubbed 'position zero.'
More than 60 percent of the search results generated by Google are now "featured snippets". It is highly coveted as it is most often the only information a searcher will view.
7. Focus on Customer Loyalty, Retention, and Advocacy
A vital part of providing an outstanding customer experience is ensuring that customer experience remains an ongoing phenomenon in your business. It must be focused on retaining your existing customers and not just attracting new ones all the time.
Recurring or returning customers are much more valuable than new customers. Research shows that it costs up to 7x more to attract a new customer than to retain an existing one. So, keeping your customer happy is worth the effort.
Loyal customers also help to increase the awareness and reputation of your brand. Most of them will talk about your company, services, or products with their family and friends. Happy customers are unofficial but influential brand ambassadors.
8. Focus on Employee Engagement
HR specialists discovered quite early that the COVID-19 pandemic would significantly impact productivity and employees. And this was the first time many individuals have ever worked remotely. It has become a liberating experience for many.
Nevertheless, employee morale has taken a bad hit, no thanks to distractions from the kids and the unplanned stress of dealing with everyone else.
It is, therefore, vital to keep employees as connected as possible. Motivated employees will most often communicate much better, thereby ensuring better outcomes for clients. The novelty of remote work for many may have worn off, but your responsibility is to ensure your customer-facing teams – i.e., marketing services and sales – work towards the same goal.
Break down large projects into sizable chunks, delegate tasks, and set clear and achievable milestones. Set up multiple channels of communication and always share successes with the entire team.
9. Emails Get More Personalized
Email still retains the top spot as a prime channel of communication. Billions around the world use email for personal, industrial, commercial, academic, and scientific purposes. Email marketing is very much alive and is going nowhere soon.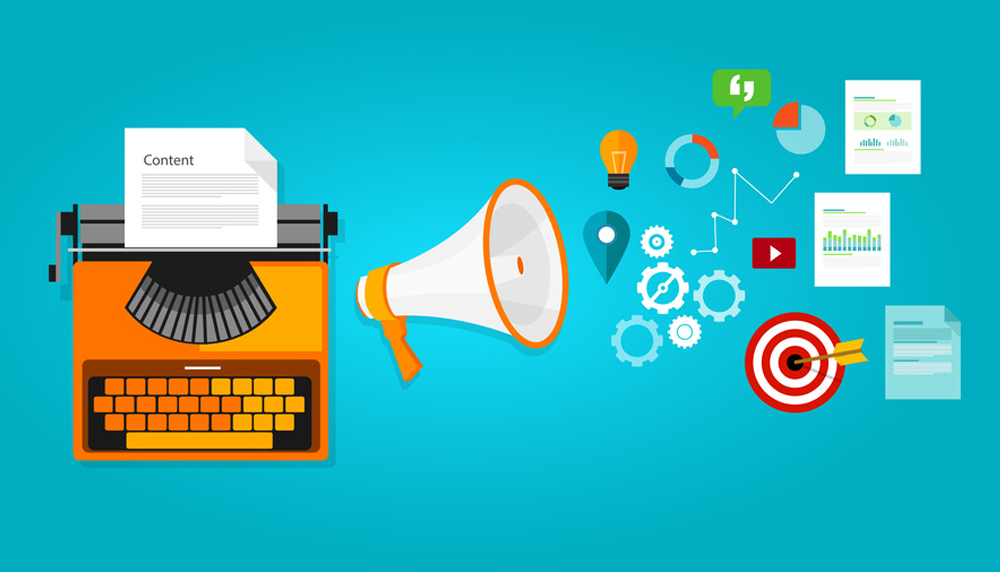 However, email marketing keeps evolving as generic marketing emails are no longer as effective as they used to be. It has become a combination of personalization and automation that makes email marketing vital in 2020.
If you can touch off your email marketing with something specific – such as a user browsing a brand-new product, etc. – and follow it up with a demo video or promo price, the results can be highly effective.
Email is, in most cases, the final trigger that pushes the customer to take action, especially when you combine it with sound remarketing techniques.
10. Chatbots
Chatbots remains a vital part of the trends in digital marketing in 2021. It is an AI-based technology that uses instant messaging to chat in real-time – whether during the day or at night – with your website visitors or customers.
Statistics reveal the following information about chatbots:
Chatbots already powers up to 85 percent of customer service in 2020.
80 percent of businesses still want chatbots by 2021.
By 2022, chatbots will start helping businesses to save more than $8 billion per year.
Up to 63 percent of respondents to a survey prefer messaging a chatbot in order to communicate with a brand or business.
Benefits of chatbots include instant responses to inquiries, 24-hour service, and answers to very simple questions.
Many customers today do prefer to interact with chatbots since they are always responsive 24/7. They give prompt answers to questions, never lose patience, and can accurately retrieve your entire buying history.
Chatbots serve as virtual assistants as they offer extraordinary customer service by automating repetitive tasks and meeting customers' expectations. This allows you to focus on more important work.
Several brands have already adopted chatbot technology. This includes Lyft, the popular rideshare brand, Facebook, and the almighty Amazon.
Other brands that also use chatbot technology successfully include Fandango, The Wall Street Journal, Whole Foods Market, Staples, Pizza Hutt, and Sephora.
Now that you know the top 10 digital trends in 2021, it is time to start putting together your 2021 marketing strategies.
Start the new year with a crystal-clear plan of your goals as well as how you are going to achieve each one of them.
2025
0
0
cookie-check
10 Notable Trends in Digital Marketing in 2021