Have you got an idea of the things you can do with Google Analytics? Do you have monitoring software in place for your website?
Setting up a website and getting steady traffic to the website is one thing that many website owners want to achieve. The challenge of what to do with the traffic and how to understand what the figures mean is another thing entirely.
Your website metric is important and what you do with the data generated will determine your growth potential. This is where Google Analytics comes to play.
Setting up a website is not all about placing content and expecting traffic. The maintenance and growth of the website are tied to the content improvement of your website.
The data generated is meaningless if you can't tie it to a specific goal or measure its performance.
For Google Analytics to be effective for you, there should be a goal you want to achieve.
You can then set up Google Analytics to capture data that will measure the results of your effort towards that goal. So unless you know what you can do with Google Analytics you won't be able to make decisions that will impact your marketing campaign.
The best way to learn Google Analytics
The need for Google Analytics cannot be overemphasized. While some website owners like the DIY approach, others prefer to learn from an expert or even have them run everything for them from A to Z.
If you want to learn about Google Analytics and then apply it to your business then you should try the following options: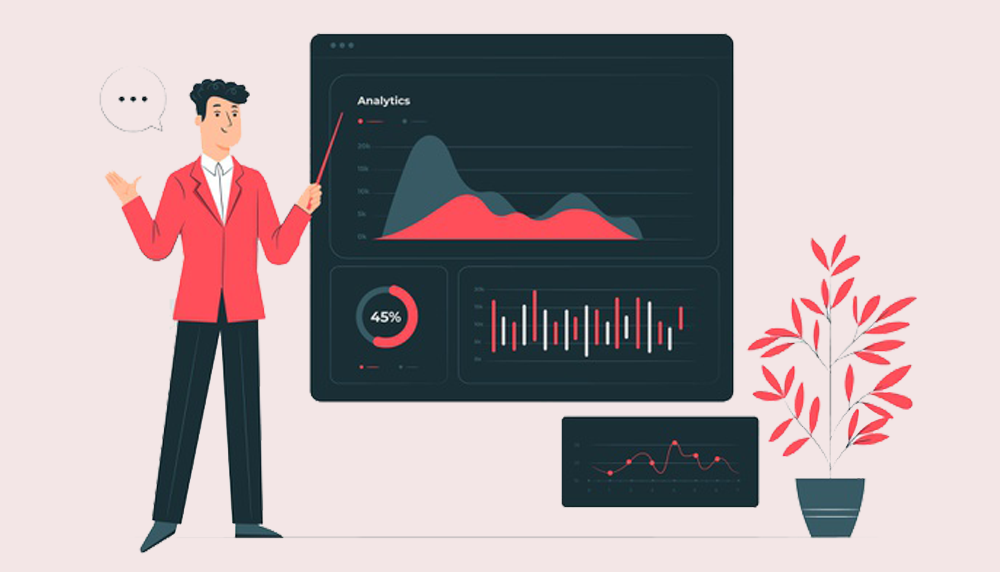 Join courses relating to Google Analytics. You can start from the beginner's class and then move on to more advanced options to get your site to top shape.
Watch tutorials online. The internet is full of so many free explanatory videos that can help you understand the basics. You can also limit your search to videos that explain specific aspects that you wish to implement on your site.
Experimentation with the features and try out each one to see how it can help you with your website.
Once you get the hang of it as well what each feature can do, then you will understand the things you can do with Google Analytics.
If you want to focus on other things you can leave the setup and report generation for experts to handle for you. Then you will get a simplified report from the setup and you can take it up and keep monitoring the data as time goes on.
Using Google Analytics is free and all you need is a Google account to get started. However, if your website has grown really big and you want to get deeper insight, then you have the option to go for the premium package offered. The premium is known as Google Analytics 360 and costs about $150,000.
But as a small website, the free version is more than enough to help you get a meaningful report and plan for future growth strategies for your website.
Let's take a look at the question "What is Google Analytics and how it works?"
What is Google Analytics and how does it work?
Google Analytics is a free tool offered by Google that helps website owners analyze the traffic to the website. It helps you analyze the behavior of the visitors, the pages they visited on your website, how long they spent on your website and so much more.
Google Analytics uses a combination of javascript codes and cookies to collect data from your website. The data collected is then processed and a report generated to give you a better picture of the activity on your website.
Now that you have the answer to the question "What is Google Analytics and how it works?", let's take a look at what you can do with google analytics.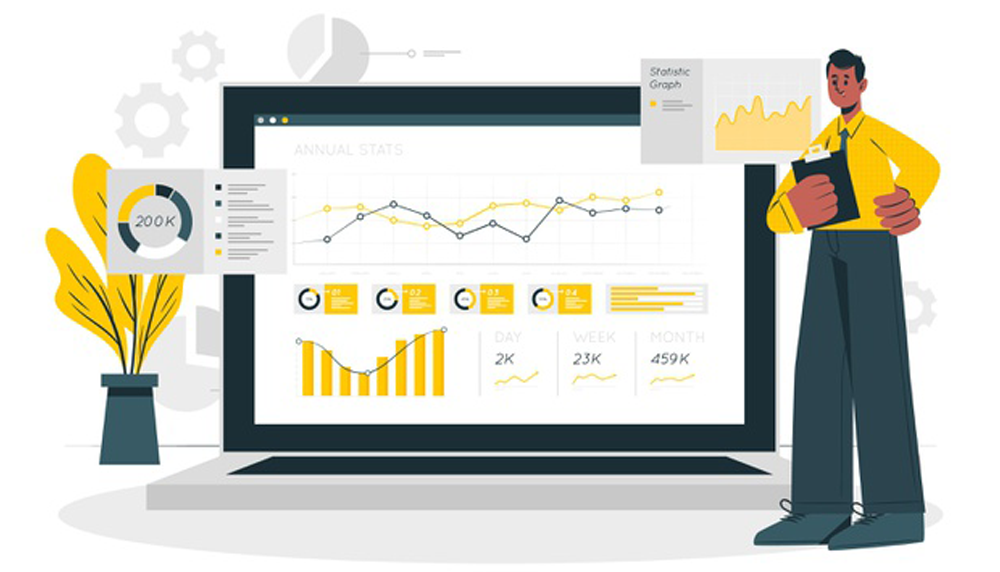 13 Amazing Things You Can Do With Google Analytics
There are so many things you can do with Google Analytics to make your website better and give your visitors amazing user experience.
Here are 9 important things you can do with Google Analytics:
#1: Create a custom analytics dashboardThe Google Analytics platform has so many widgets that you customize to reflect the metrics you want to monitor.You can also create multiple dashboards for different sets of widgets. This will make it easier to segment metrics per dashboard and give a clearer report.Your dashboard can also be customized to present the report as a pie chart, table, or even a comparison between two or more specific metrics.You can filter the metric report obtained and narrow it down to a specific date range to see results of testing you carry out on your website or even marketing results from marketing campaigns and how it has improved your website traffic.
#2: Analyse your online campaigns to identify the best performersAs website owners, you are always testing and trying out new marketing strategies. With Google Analytics, you can satisfy your curiosity and see the exact performance of your online campaigns. The resultant effect will be reflected in your metrics and you can use this to improve campaign performance.The performance can be analyzed based on the traffic generated as well as the conversions you have gotten.You can take it a step further and create advanced segments as well. This can help you coordinate and relate your goals to the traffic you are vetting to see if you are achieving your set goal.Achieving your goal will mean that you are generating a positive return on investment. After all, it does not make sense to run a campaign that will not bring a positive return.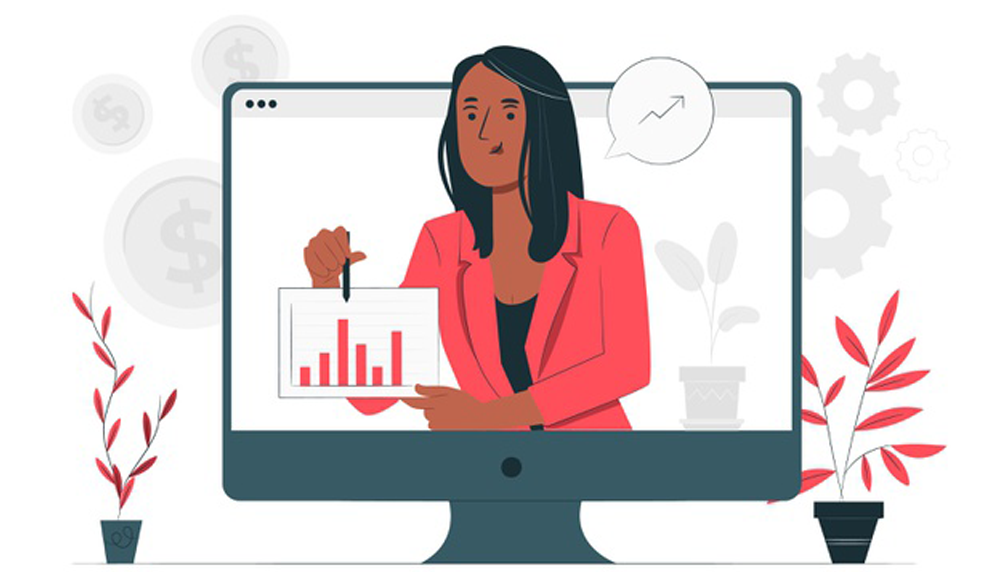 #3: Discover the demographic of your visitors Your website receives visitors from different parts of the world and when you understand where your traffic is located it will help you target the right audience especially when it comes to running ads. Google Analytics makes this possible and you can get your website visitors' location without stress. Google Analytics takes it further and shows the bounce rates you get from different countries or regions so you don't waste resources targeting those locations. The accuracy of ads with Google, Facebook, Instagram, and so on are all better if you have a specific location to target. Now you can target the right location with the help of Google Analytics and this is just one of what you can do with Google Analytics.
#4: Track your sites search terms Knowing the keywords that your site ranks for is good but what if you could actually see what people search for on your website? That would be amazing right? Well, this has also become possible with Google Analytics. However, to achieve this you need to activate the search tracking option from the settings on your profile. The input of your sites' search URL needs to be added and then activated so that it can capture the data of all searches carried out on your site. You would be able to see and tell if a visitor got what they are looking for and how long they started on to consume the information or if they searched and left which indicated that they didn't find what they were looking for. This can help you with your content strategy in the future to create more relevant content for your visitors.
#5: Visualize clicks with In-Page Analytics Some sections of your website might be getting more attention than others. Knowing the places people are clicking will guide with the placement of ads or call to action in the right place to get the highest clicks from visitors. There is no point in placing links in positions that do not attract clicks. Getting your link in front of as many people as possible will help you improve your reach.
#6: Discover your top-performing content The performance of every piece of content can be measured with the help of Google Analytics. When you know the pages that are performing well in terms of traffic generation or retention, then you will know what type of content to create in the future. This factor is very important for the development of a solid content strategy. It gives insight on the type of content your visitors like to see and you can align the next set of topics to be created with the topic of the top-performing page. You no longer have to worry about the topic to write on that will resonate with or interest your target audience.
#7: Uncover poor-performing pages Just as top-performing pages show you what visitors enjoy on your website, poor-performing pages also indicate pages that need to be changed or updated. Google Analytics will show a high bounce rate for poor-performing pages which tells you how much time visitors spend on the page before leaving. Optimizing poor-performing pages will help you improve your web content and guide you on the type of content you should avoid publishing.
#8: Monitor where visitors abandon the shopping cart Your sales funnel would typically have several steps involved from when products are added to the cart when payment is made for them. However, in between these two processes, anything can happen and you can monitor where visitors abandon cart to determine what is stopping them from going ahead to buy. Each step in the funnel is monitored on the Google Analytics dashboard. The "Use Funnel" box feature is send to monitor each step in the sales funnel. If any step is common to those who abandon the cart, then you might need to review the funnel and make it better.
#9: Assess the need for a mobile site The device your visitors use when they visit your website is also captured by Google Analytics. This makes it possible for you to decide if you need to make your website mobile-friendly.The configuration of some sites does not allow the site to display properly when it is viewed on a mobile device. Following the metrics from Google Analytics, you will know if it is worthwhile spending on changing your website and making it mobile-friendly.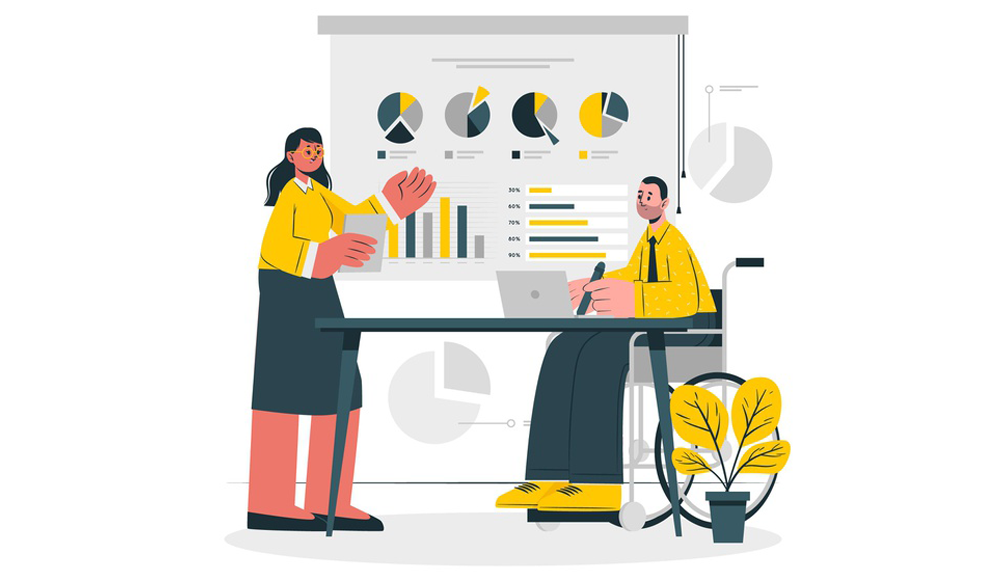 #10: Import data from external sources If you have an active social media presence, you can link your social media to Google Analytics. Once this is done data from the social media will also be pulled and you will be able to see reports on that as well. This will help you see what to improve on and what to remove or stop within your social media marketing strategy.
#11: Monitor the interest of visitors With Google Analytics, you have the power to know your visitors on a deeper level. You can see their interests, sex, profession, and so on. This will help you understand your visitors and plan properly to meet up with their needs. Also, you can tweak your marketing strategy to suit the new info discovered.
#12: Evaluate real-time changes and testing Google Analytics allows you to see live metrics and data from changes or testing on new strategies. This means that you can decide if a strategy is working or if you should do away with it immediately.
#13: Evaluate website loading speed The time it takes for your website to load has a tremendous effect on the overall experience of users. If your Google Analytics shows an increase in loading speed then you need to take the necessary steps to optimize the loading speed. Google Analytics provides data to help you improve your website performance. As you can see it is so much you can do with Google Analytics but only if you set it up correctly. If you are not tech-inclined or you don't feel comfortable setting it up on your own, you can reach out to professionals for assistance. Knowing that the things you can do with Google Analytics are numerous, you should take steps towards setting up a Google Analytics account today.
1126
0
0
cookie-check
13 AMAZING THINGS YOU CAN DO WITH GOOGLE ANALYTICS