If you own an SME (small/medium-sized enterprise) without any plan for app development company, you may soon run out of business. The super extensive use of smartphones and tablets has brought mobile applications into prominence. Everything is carried out via mobile apps, from purchasing grocery, transportation, marketing, retail, healthcare, education, hospitality, manufacturing to carrying out critical financial transactions.
Mobile applications have now become a vital aspect of running a business. And since smartphones have provided as much connectivity and accessibility as laptops and desktops, numerous industries and organizations are observing the shift from computers to smartphones.
App development for SME is on the rise as a business with a mobile app provides a lot of rapidity and convenience for its customers. According to Statista, the number of mobile apps released per day in the first four months of 2018 was 6,140!
This is an indication that businesses have started exploiting this avenue to cater to their various customers via their smartphones.
The primary aim of mobile app development is to maximize reach by fostering user engagement significantly. And the most effective – and efficient – way of running your SME is to reach your target customers where they like or spend most of their time.
There is, therefore, no doubt that smartphones now play considerable roles in customer acquisition as well as interaction.
Mobile apps and smartphones have given a smashing opportunity to savvy entrepreneurs around the world to drive their businesses predictably. The expectations of customers keep increasing every day, and that is why you need to recognize this opportunity, and plug into it so that you can start tapping revenue via an effective mobile strategy.
Now that you know how crucial it is for you to invest in app development, the challenge comes down to choosing an app development company in India that will be perfect for you.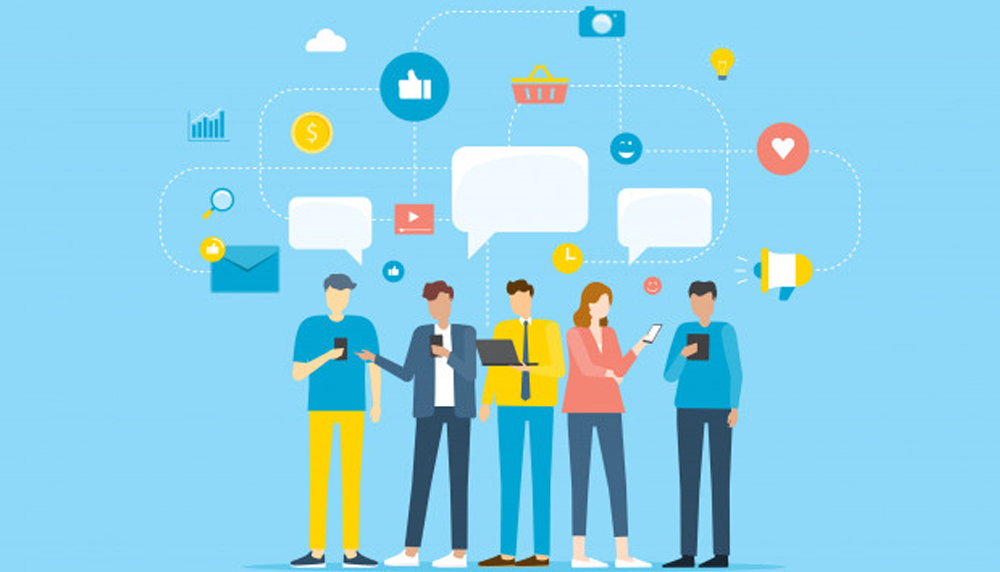 But then, the first thing you need to do is to answer the following questions:
Do you need a hybrid app development company? Or
Do you need an Android app or an iOS app development company?
The answers to these questions will go a long way in making it easier for you to search for an app development company in India based on their area of expertise or specialty.
Let's take a closer look at the platform you should opt for.
Platform Selection
The fundamental idea behind app development for SME is to reach a vast number of your target audience. The platform you opt for will go a long way in determining whether or not you will achieve the primary goal of reaching a vast number of existing and prospective customers.
And so before you settle for a particular platform for developing your mobile app, you need to analyze several factors. For instance, what country, type of business, age group, etc. are you targeting?
Let's say your target audience mainly resides in the United States; you should, therefore, focus on Android and iOS platforms when developing your mobile application. You're permitted to give less importance to the Windows platform since iOS and Android are predominantly used in the country.
Another vital factor you should consider before investing in app development is the number of platforms you wish to launch your mobile app. It is always an excellent idea to master one mobile app platform first before getting into other platforms.
This is to prevent you from stretching yourself too thin while enabling you to test-run the effectiveness of your app on a particular platform.
To decide on the platform that is best suited for your mobile app, it is essential to bear some things in mind such as app brand, app features, target audience, pricing strategy, etc.
Next, decide on the app development methodology for your mobile application: Native, Hybrid, or Native Web. Native apps may have several benefits, but the truth is that they can be pretty expensive to develop and maintain.
5 Things to Keep in Mind Before You Choose an App Development Company for Your SME
1. The Need to Understand Your BusinessHire an app development company in India that understands the nature of your SME as well as the services you offer or the products you sell to your customers. This is vital so that the app development company will be able to present an end-result that will match the brief you shared.A hybrid app development company that has an excellent grasp of your SME and how it works can provide an enterprise-grade mobile app with rich features, functionalities, and also user-friendly.
2. Check out their PortfolioThe next most important thing to do while selecting an app development company for your business is to take a look at the app development company's portfolio. This will give you a perfect idea of their style, skills along with what the final product will look like.Take a look at the mobile apps the company has created for other organizations, especially those within the same industry as yours. This will enable you to understand the functionalities that the app development company is capable of incorporating in your own mobile application.Do not have anything to do with companies that don't have a strong portfolio to present for their work with former clients.
3. Evaluate the Cost of App DevelopmentIf the app development company in India has met the first two criteria successfully, the next thing to do is to evaluate the cost of app development. You should expect that there will be variations in price between Android app development, iOS application development, and hybrid development.However, you must be clear on what you will get for the amount of money you are paying for app development. Do not be tempted to make a beeline for a low price. This is because you will end up with a low-quality mobile application that will not get you anywhere in your business.So, don't let price alone be the deciding factor for the development of your mobile app. Have a clear budget for your project; it should be flexible enough to be easily modified due to the intricacies of the mobile app being developed as well as the quality that comes with it.
4. Effective Communication is KeyThere must be highly effective communication between you and the developers at the app development company in India. This is vital so that you can get to discuss the prospects of the project every step of the way with the team.You need to, therefore, ask the app development company beforehand about how they communicate with their clients and how they intend to communicate with you as well as the frequency in which you will get updates from them.
5. The Importance of Establishing a Project TimelineGo for the app development company in India that will readily establish a project timeline and also give you clarity on when you can expect your deliverables to be completed. And they must have a reputation for adhering to project timelines which should be evident when you read the reviews left by their former clients.It is possible for the app development company you choose to work with to be tied down with multiple projects at the same time. Therefore, give the developers the flexibility of deciding a timeline.This does not imply that you shouldn't share your business goals with them so that they can be incorporated into the timeline. Respecting and meeting deadlines is usually achievable when an experienced and highly-skilled dedicated team is on the job.
Bonus Points
Another factor that is worth discussing is the issue of design. The most crucial aspect of app development is code; however, the design is not far behind and should, therefore, not be left out.
Code ensures the mobile application is highly functional as desired, but design significantly contributes to this particular cause. The design also covers the issue of user interface as well as user experience.
Therefore, check if the app development company in India also has strong design expertise and principles. Ask the company to provide a few design prototypes and mockups, especially during the proposal phase itself in order to know what they are capable of providing in the design front.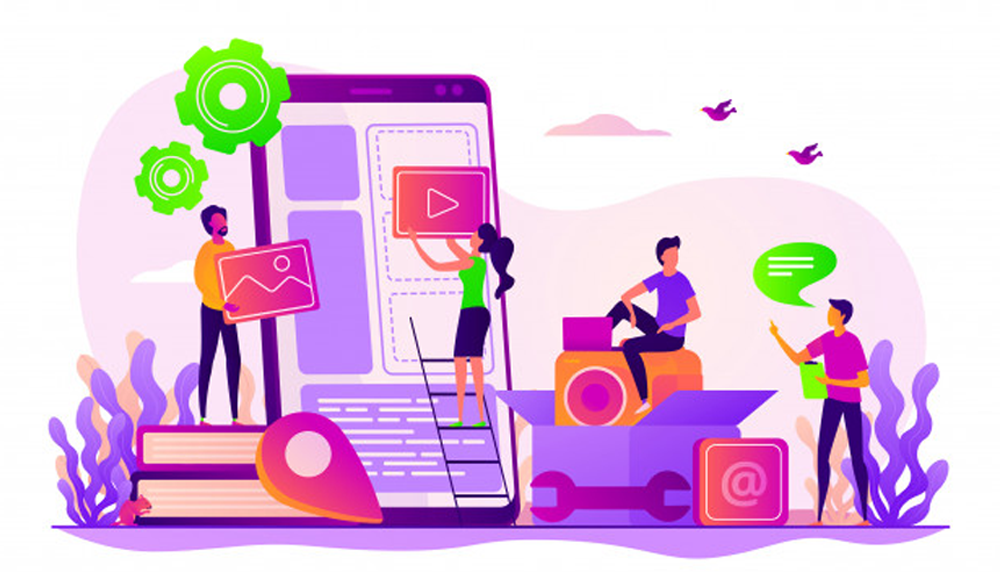 It is usually not enough to get your mobile app developed and launched so that your target audience starts making use of it. You will still need the assistance of the app development company in India for maintenance of the mobile application from time to time along with regular bug fixes, updates, adding more exceptional features, etc.
Make sure you discuss the terms that cover app support and maintenance as well as the costs of getting these additional services that you may have to incur upfront.
The truth of the matter is that you will likely come across hundreds of app development companies that will be more than happy to take your money and build a semi-functional, mediocre mobile app for your SME.
Therefore, to prevent collaborating with such dubious app development companies, it will pay you to follow the steps outlined above while researching in order to choose the best hybrid app development company that has been in business for an incredibly long time.
Such companies would have built up a reputation worthy of emulation as well as a highly satisfied clientele who are more than willing to return for repeat business. The companies in this category will be able to see your app development project professionally and systematically.
Essential Considerations
Earlier in this article, the importance of the platform you use for app development was mentioned briefly. There are 4 significant platforms via which mobile applications are launched: native, iOS, Android, and Windows platforms. The fifth one is known as 'hybrid,' i.e. mobile apps that have cross-platform capabilities.
Native Apps
These are mobile apps developed only for a particular mobile operating system. Swift is used for iOS apps, while Java is preferred for Android. Since native mobile applications work only for a specific platform, they can reap the benefits of operating system features.
Native mobile apps can ride on the power of device-specific software, hardware as well as the latest technology that are available on mobile devices such as camera, a GPS, fingerprint, one-touch pay, etc.
Hybrid Apps
These are a combination of native and web applications. Mobile apps in this category can be deployed in various operating systems like Windows, iOS, Android, etc. They are also capable of running in several browsers, including Mozilla, Safari, Chrome, IE, etc. Hence, they are referred to as 'cross-platform' mobile apps.
Hybrid mobile apps work on the 'write once and deploy everywhere' rule. They can be deployed on any application immediately without the need to provide other versions.
The majority of hybrid applications developed by a reputable hybrid app development company are built using cross-compatible technologies such as CSS3, HTML5, Titanium, JavaScript, jQuery Mobile, Phone Gap, etc.
Both native mobile apps and hybrid applications have their pros and cons. For instance, native apps can be very costly and time-consuming. This means that the time-to-market when developing a native application can take an incredibly long time.
However, if done successfully, native applications provide a much faster user experience.
Going with a hybrid application, on the other hand, will cut costs as well as time. This means that you will be able to launch only one mobile app written with a single codebase and will be launched across all platforms. You don't have to create specific apps for specific platforms or operating systems.
But hybrid application development also has its cons that you may want to take a look at before making up your mind. You should, therefore, get in touch with a hybrid app development company in India to find out more about hybrid applications, their pros, and cons, etc.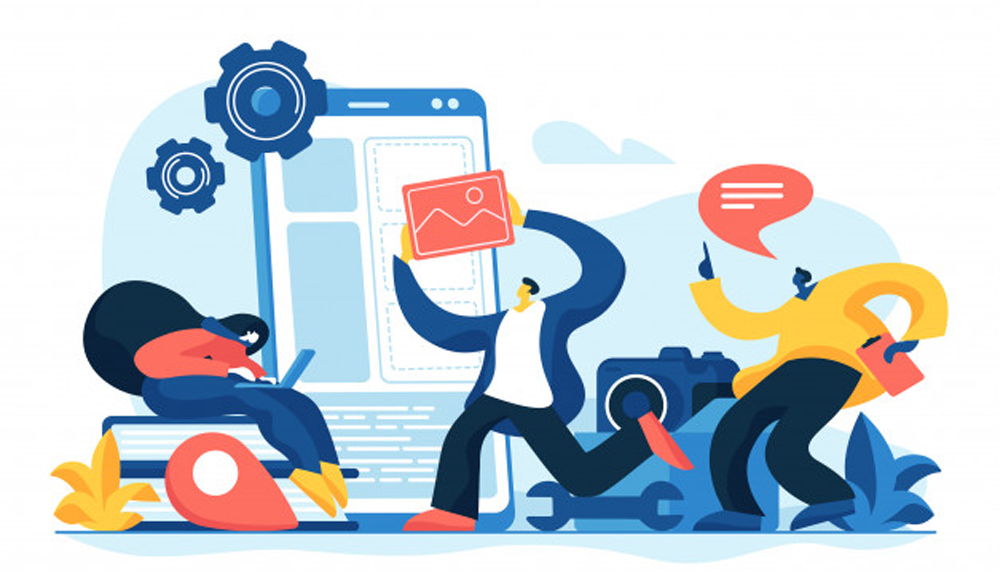 And then you will be able to make up your mind – after looking into your priorities and preference – and go for the mobile app that will best suit your needs in the SME circle.
About 4 billion people use smartphones on a daily basis, which is a clear indication that the number of mobile devices out there outnumbers PCs. Approximately 70 percent of the people spend most of their time on mobile apps while up to 80 percent of these people use mobile apps for payment, purchasing, booking, scheduling, etc.
The opportunity for SMEs is enormous, and the market potential is tremendous. When you follow the five things to keep in mind while selecting an app development company for your SME, you will end up with a mobile app that will significantly boost your business and increase revenue over time.
What are SME ?
SME are small and medium enterprises that are run as business entities albeit with a number of personnel that are lower below certain limits.
SME are not universally defined as various countries define it on their own terms using their laid down criteria. SME's outnumber large companies with wide margin and at such they play a huge role in economic growth of any country.
The mobile revolution in recent times has led to people spending more time on their phones and mobile devices than ever as a result, smartphones have literally become part of people's lives. Studies have shown that people spend roughly 4 hours per day on their phone.
Mobile app development grew out of the desire of business owners and service providers to make life easy and convenient for their customers and potential customers. For instance, it is preferable to send a message from the Gmail app instead of sending through gmail.com.
Thus, If you own a SME and employ the services of a mobile or iPhone app maker to help you develop an app,what you have succeeded in doing is to create an interface with your customers. You have increased the likelihood that your customers will make your business their first point of call.
The evolution of mobile apps in the mobile app development industry was a game changer for giant companies as they embraced the revolution largely due to huge resources available to them. SME were initially hesitant, but in recent times, app for SME have proven to be beneficial to not just giant companies but also to SME
In Developing App For SME, Here Are Five Things To Keep In Mind:
Creating an app for SME is a mean feat by no small measure. What are the five things to keep in mind
1. Who are your customers?
Put yourself in the shoes of your target audience. Ask yourself if you are the one using the app as a customer what will you expect. The features of the app are expected to be in tandem with the preferences of the user. So knowing what your customer prefers is key. If your target audience is young people aged people or both , you should know what excites them and design and develop the app accordingly to meet that criterion.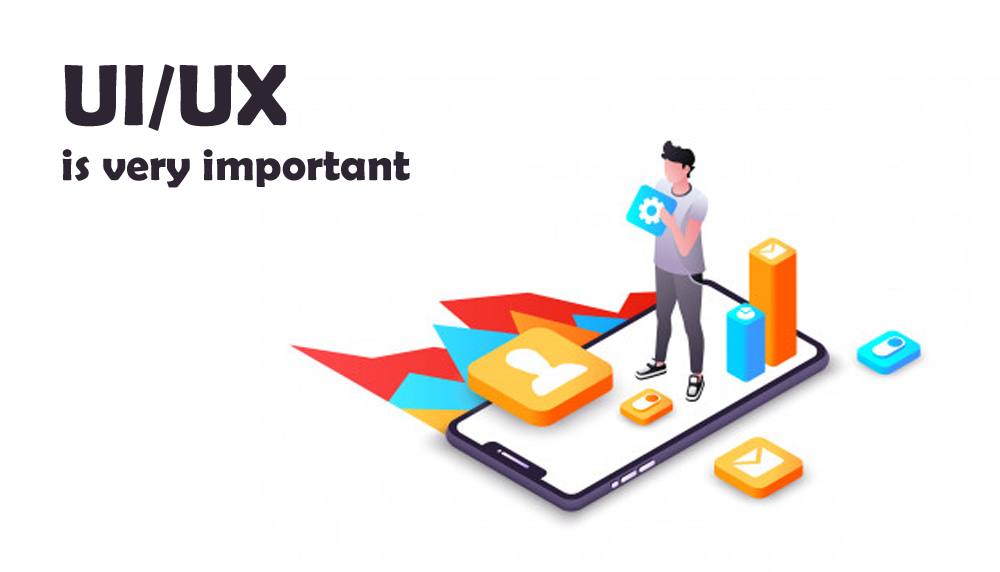 2. UI/UX is very important
The truth is that people tend to make decisions based on what they see rather than with their minds. The essence of a Mobile App in your business is to drive user interaction which is achieved through high user exchange with the app. A simple and unambiguous UX aids brands recognition and ensures customers enjoy the best experience. The virtual appeal of the app has to be top-notch too.
3. Make your app stand out:
There are already millions of app already, so your immediate task is how to carve out a niche for yourself by working on developing a feature that differentiates you from your competitors. Building an app requires enormous resources and in other to make sure this resources spent pay dividends at the end of the day, you should task your App development team to brainstorm and come up with ideas that stands you apart from the rest
4. Choosing the right platform.
There are multiple options available when it comes to choosing a platform for your app. It is expected that you choose the one that is most feasible for your business. You have the web app, native app and hybrid app and each of them are unique in their own way. It is also incisive to know that your choice of App type affects the overall cost of your app. Then you are expected to make a choice of operating system which includes : Android, iOS and windows;depending on your target audience.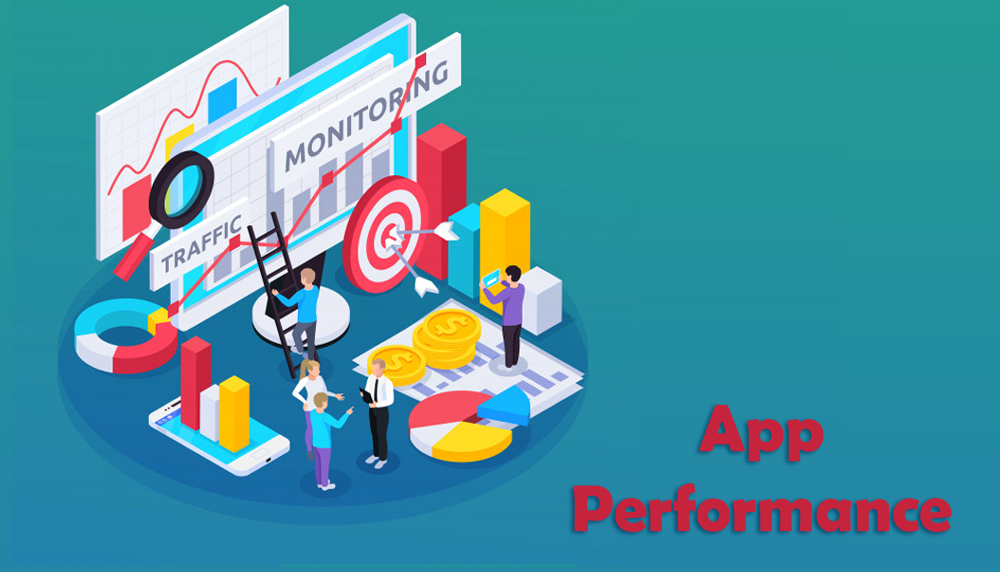 5. Check Your App Performance
Ensure that the app is tested and up to standard before launching. If it is not up to standard, do not launch! You wouldn't want a scenario, your customers will be giving negative feedbacks and reviews about your app. Ensure that the app truly enhances the users experience because this is the main objective the app is meant to achieve. Ensure you take note of all the feedback gathered from the app users.
The reality is that the popularity of your app will depend on its importance to the users. The introduction of advanced technologies in mobile app development means the right tools and framework are available for you to make your website work optimally.
1462
0
0
cookie-check
5 THINGS TO KEEP IN MIND BEFORE YOU CHOOSE AN APP DEVELOPMENT COMPANY FOR YOUR SME