Now that you have spent several hours designing and updating your WordPress site, it is time to start getting paid for all your hard work. And for this to happen, you need to learn how to add AdSense to WordPress sites.
You will also need to know how to get ads on your website in order to start making money actively and passively. This is considered – by many experts – the perfect way to monetize your site.
In this definitive guide, you will discover how to add Google AdSense in PHP. So, make sure you follow step-by-step. But before then, what is Google AdSense?
What is Google AdSense?
AdSense is an ad network that is run by the search engine company Google. It can be used free of charge by websites to make money. The websites will be required to display highly targeted Google ads to users.
Adverts come in all sizes and shapes. Your WordPress site can display videos, images, text, banners, and iterative ads as an innovative monetization strategy.
The best part about AdSense is that you have no business dealing directly with the advertisers. Everything – including the aspect of dealing directly with advertisers – is handled via the Google platform.
This means that you do not have to worry about getting your money for ads that you've already run as well as maintaining relationships even as you host ads.
Google handles all these headaches for you by collecting money from the advertisers. The search engine keeps up to 32 percent of the money for its targeted role in order to facilitate the entire process. The remaining 68 percent goes to you, the publisher. Earning money this way is hassle-free as you make money by displaying ads on your site.
How Does AdSense Work?
AdSense is based primarily on a bidding system that is known as an 'ad auction.' It begins with advertisers determining the precise amount they want to spend or willing to pay in order to get their ads displayed. They do this by setting a maximum bid price.
Google will proceed to automatically connect the advertisers with publishers who are known to have relevant users for the advertisements. For instance, if you run a WordPress blog for first-time mothers or breastfeeding mothers, your readers or visitors will not see ads related to soccer targeted at teenagers.
As more advertisers bid in order to be displayed on your WordPress blog, bids will also skyrocket to stay competitive. And in such a case, you will start earning good money as a publisher.
Google makes use of a tool known as 'Ad Rank' in order to determine the ads that will be displayed on your WordPress blog. Keep reading; this information will be useful as you learn how to add AdSense to WordPress.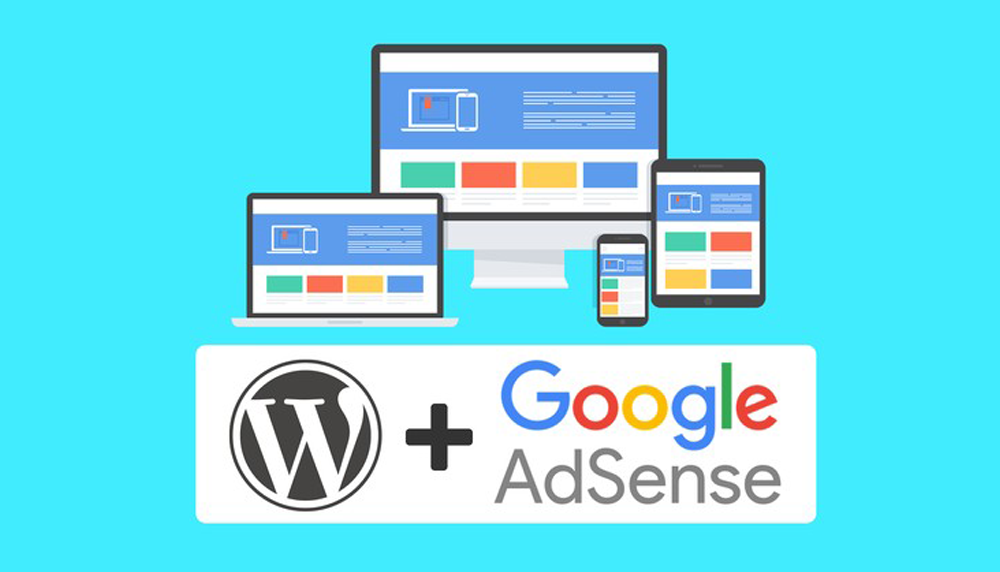 What is the Ad Rank Formula?
A high-quality score is vitally important, and this is the primary reason why it is equally weighted with bids. Quality score is generally measured via predicted click-through rates which are based on past performance and other salient factors such as keywords, etc.
This implies that ads with lower bids could win auctions if they have an incredibly high-quality score, whether or not other advertisers offer higher bids.
This is because Google is always concerned about ensuring that the ads get clicked. This, of course, is a win-win-win situation or scenario for the advertiser, Google, and your website.
How You Get Paid with AdSense
As a website owner that runs the AdSense program, you will get paid based on numerous bid types for the ads that you display:
Cost per click (CPC)
Cost per thousand impressions (CPM)
Active view cost per thousand impressions (Active View CPM)
Cost per engagement (CPE)
Let's take it one after another:
CPCVia the CPC monetization strategy, you will get paid each time a visitor to your blog or website clicks on Google-placed ads displayed on your site. Some advertisers are more than willing to pay much higher rates for clicks than others, depending on the particular content of the ad.
CPMCost per thousand – or the cost per 1,000 impressions – is another way advertisers get paid via AdSense. But in this particular case, publishers – i.e. you – get paid for displaying ads, whether or not a particular user clicks on an ad or not.CPM bids are generally lower than the cost per click bids because the fee structure is not determined by the user that takes action. Google is at liberty to display whichever ad type – whether CPC or CPM – is expected to bring in more revenue for the publisher. This, of course, is in Google's best interest as they take up to 32 percent share of the total revenue.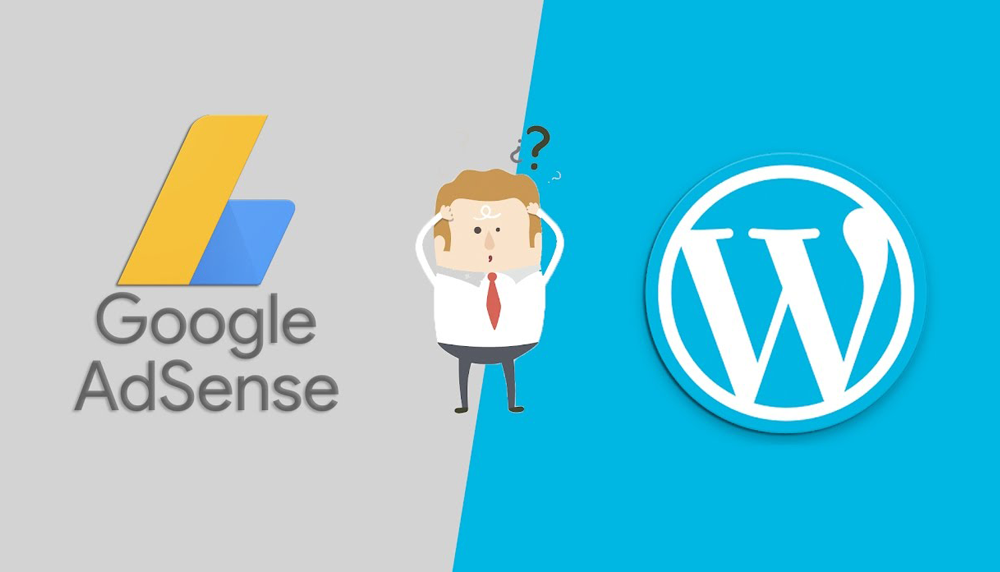 Active View CPMTo get paid for displaying Active View CPM ads, the impressions need to be measured or evaluated as 'viewable.' This implies that at least 50 percent of an advert needs to be shown on the laptop or desktop screen for at least 1 second.These bids will be much higher than conventional CPM bids because the chances of a visitor to your website setting eyes on the ad have significantly increased.
CPECost per engagement (CPE) is based primarily on how active users are with ads. For instance, an advertiser decides to runs a light bulb advert. The formats are quite expandable as they can take up a significant portion of the computer screen.If a visitor hovers over the light bulb ad for over 2 seconds, the ad will ultimately expand. This is the exact type of engagement that is required for cost per engagement payouts.
How to Add AdSense to WordPress
Now that you have a basic idea of how AdSense works, the time has come for you to set it up on your website. You may not know how to add Google AdSense in PHP, but the truth is that setting this up is not rocket science. Let's start with the following steps:
Step 1: Set up your WordPress Site
Before you go about how to add Google AdSense in PHP or how to get ads on your site, the first step to take is to, first of all, have a functional website. If your website is still under construction, please do not apply for AdSense yet. Hold off until your WordPress website is up and running.
Step 2: Ensure that Your WordPress Site is in Compliance
The search engine giant, Google, doesn't accept just any site into the AdSense program. You have to meet every eligibility requirement that Google metes out before you are accepted into the program.
For your WordPress website to be accepted into the AdSense program, your site must have easy-to-use navigation. Every element must be lined up in their proper places. All texts on your WordPress site must be legible or easy to read. All functionalities of your WordPress website has to work correctly.
If you sell counterfeit products on your website, your application to be accepted into the AdSense program will not be approved. Moreover, publishes in the AdSense program are not allowed to receive traffic from specified sources. These sources include unsolicited emails, paid-to-click programs, etc.
Google always has a responsibility to its advertisers. Some businesses do not want their ads linked with certain types of sites. It is, therefore, Google's responsibility to review the content on your website before you are accepted into the AdSense program.
The following are a few examples of content that will never be included on pages displaying Google ads:
Adware or malware
Shocking content
Illegal activity
Adult or mature content
Drugs or drug paraphernalia
Excessive profanity
Sales of tobacco weapons, alcohol, prescriptions drugs, or ammunition
Discrimination against religion or hateful content, sexual orientation, nationality, gender, etc.
In other words, you need to ensure that your WordPress site complies with every single guideline before you even apply for AdSense.
Step 3: Apply to Google AdSense
Let's assume that your WordPress site is up and running seamlessly. You are now ready to apply for AdSense.
Fire up your favorite web browser and navigate to the homepage of the Google AdSense site. Look for the 'Sign Up Now' button on the Home page and click it to start up the AdSense application process.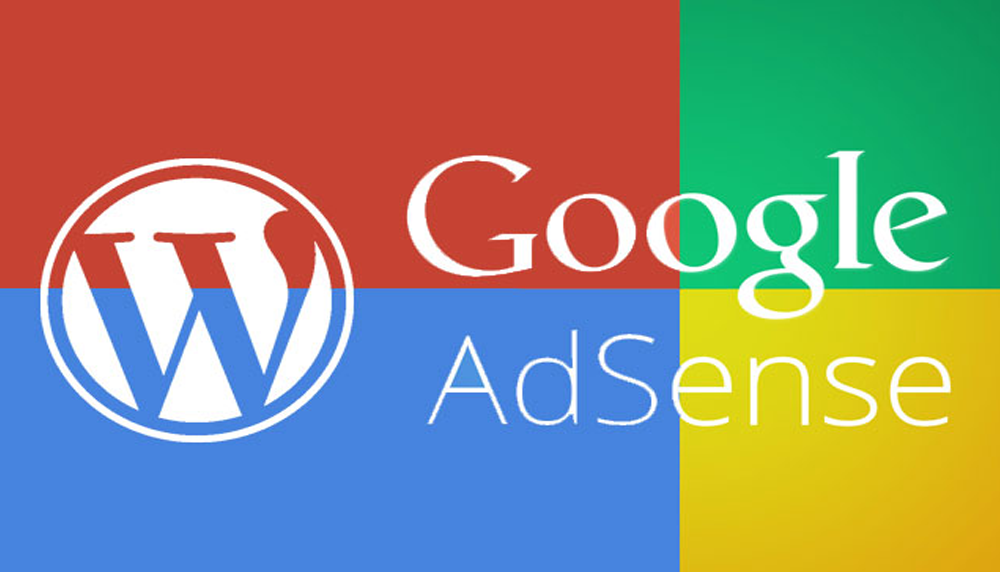 Step 4: Establish Your Ads
The next step to take is to determine the types of ads that you want to be displayed on your WordPress site. Take a look at the left side of your dashboard and click on the 'Content' option. A drop-down menu shows up with additional options.
From there, click on the 'Ad Units' menu. This is where you will need to select things like:
Ad type
Style
Ad size, etc.
You will also select every other thing linked with the advertising space that advertisers will bid for.
Bear in mind that when you choose a size, it is in your best interest to go with any of the options suggested by Google. Despite a wide range of choices or options, Google still provides recommendations based on popular sizes for advertisers.
When it comes to ad style options, you can control the way text ads will be displayed on your WordPress website. The best way is by matching your style with your WordPress site's color scheme.
Step 5: Copy and Paste the AdSense Code onto Your WordPress Website
After you have successfully configured your ads, scroll right to the bottom of the web page. Copy the AdSense Code. Click on the 'Save and get code' button.
The search engine giant will automatically generate a unique code for you that must be added to your WordPress site. Next, copy this code and paste it on your site. Since you use WordPress, you can copy and paste the AdSense code via the use of widgets.
From your WordPress site's administrative dashboard, navigate to 'Appearance' and find 'Widgets.' Paste the custom AdSense URL, and then drag and drop the code into the widget space or area precisely where you want it to be displayed on your site.
You may also use WordPress plugins to help you manage your ads. One of the best plugins you should consider utilizing is the AdSanity plugin.
Step 6: Bring Your Privacy Policy Up-to-Date
When you enable AdSense on your site, you need to make sure that you add a privacy policy on your WordPress site. This should be in place in order to let all your visitors know that an ad network is presently displaying ads on your website.
Step 7: Verify Your Home Address
As soon as you have started earning some income from Google AdSense, the search engine giant will send you a card via the mail. Therefore, before you even withdraw your earnings for the first time, it is highly essential for you to verify your address.
The card sent by Google via mail contains a unique PIN that is linked with your AdSense account. It also has a set of instructions that you must follow in order to verify the PIN online.
And when both your address and the PIN has been verified, you will now be able to start cashing out payments when your AdSense account reaches the specified payment threshold.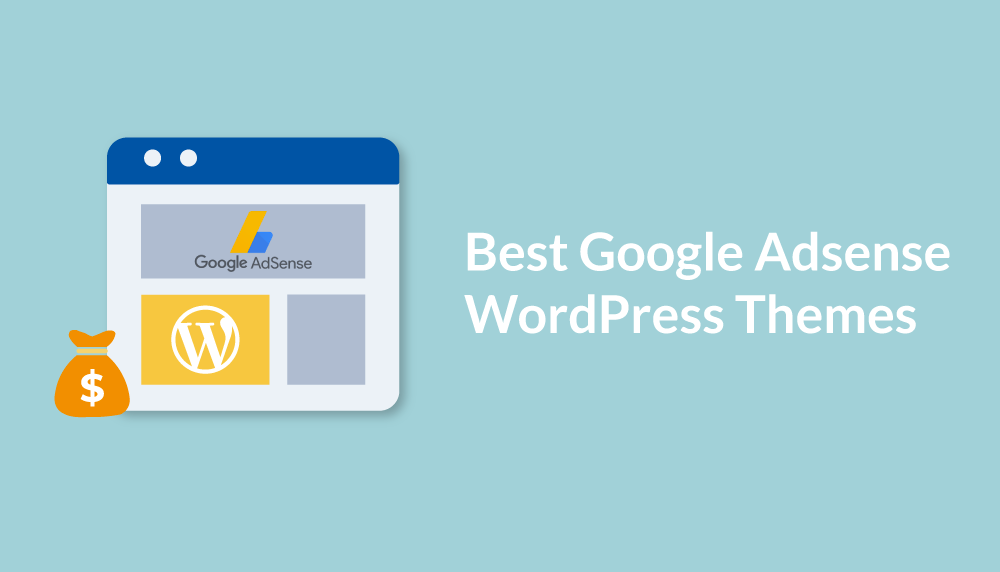 Are there any Google AdSense Best Practices?
If you want to earn substantial amounts of money via AdSense, you need to adhere to the best practices put out by Google. Start by doing the following:
Do Not Display Your Ads on Your eCommerce Website
This may not be a violation of Google's policy, but since AdSense is primarily based on relevancy, your competitor's ads may be displayed on your site. And when this happens, you will be carelessly driving traffic away from your site.
Create Content and Drive Targeted Traffic
AdSense relies heavily on the traffic you drive to your site. Therefore, be ready to create well-researched and useful content from time to time in order to drive more people or targeted traffic to your site.
Find the Best Placement
Test different areas of your site for displaying ads as some areas may generate more traffic while other areas may perform poorly.
Check out some of the most successful and popular sites with AdSense on them and within your industry. Check their placements; if you notice a particular format or formula across the board, do your best to replicate them as well.
You should also not do the following:
Do Not Click on Your Own Ads
Operate Different Ad Units
As you can see, learning how to add AdSense to WordPress is not as challenging as discovering how to add Google AdSense in PHP. Even though there are tons of ad networks out there, Google is the most reputable of them all.
AdSense is free for all publishers, and an excellent way to earn both active and passive income. So, use this definitive guide as a reference when you are ready to set up an AdSense account on your WordPress site.
529
0
0
cookie-check
A STEP BY STEP GUIDE ON HOW TO ADD ADSENSE TO WORDPRESS