Is there a way to determine whether or not your existing website design is highly responsive? Suppose your B2B website design agency is looking to boost conversion rates and improve on growing the business.
In that case, you need to pay more attention to stuff like a user interface (UI), user experience (UX), engaging content, dynamic components, and generating quality traffic the SEO way. Without all these essential features, your B2B web design will not be productive.
There is no hard and fast or established metric for measuring the overall quality as well as the outcome of a B2B website. And this is one of the primary reasons why it is somewhat challenging to truly recognize its value.
There is much more to a highly successful website than its ability to function seamlessly without any glitches. And to succeed in the B2B digital marketing universe, you need to be able to build websites with specific strategies in mind.
As a B2B website design agency, you need to be able to build a website that potential clients can visit, navigate from the homepage to any other page they are interested in without any issues.
They should be able to peruse any B2B website case study they come across on your site in order to be convinced that you have what it takes to deliver.
Yes, a good website must have an eye-catching design, but it must also have lots of highly relevant and informative content that visitors can soak up. It must also be optimized for search engines so that you start – and continue – to get organic visitors even without running too many ads.
How to evaluate the quality of your website
Any B2B digital marketing website can have eye-popping color pallets and the latest technicalities and features. But all these will not amount to anything if such a business cannot readily achieve its aim or targeted goals or needs of the company.
Although the overall concept of search engine optimization is relatively straightforward, many newcomers or beginners to SEO still have several puzzling questions that they need answers to such as:This is why you need to put the customer first in everything that has to do with the design of your website. Any potential client looking for B2B digital marketing services should be able to get a crystal-clear sense of the services or products that your B2B website design agency has to offer. And it begins by answering the questions running through the minds of prospective clients as they evaluate your site.
And your website, which is your office online, should be able to answer the following questions in order to allay the fears of prospective clients: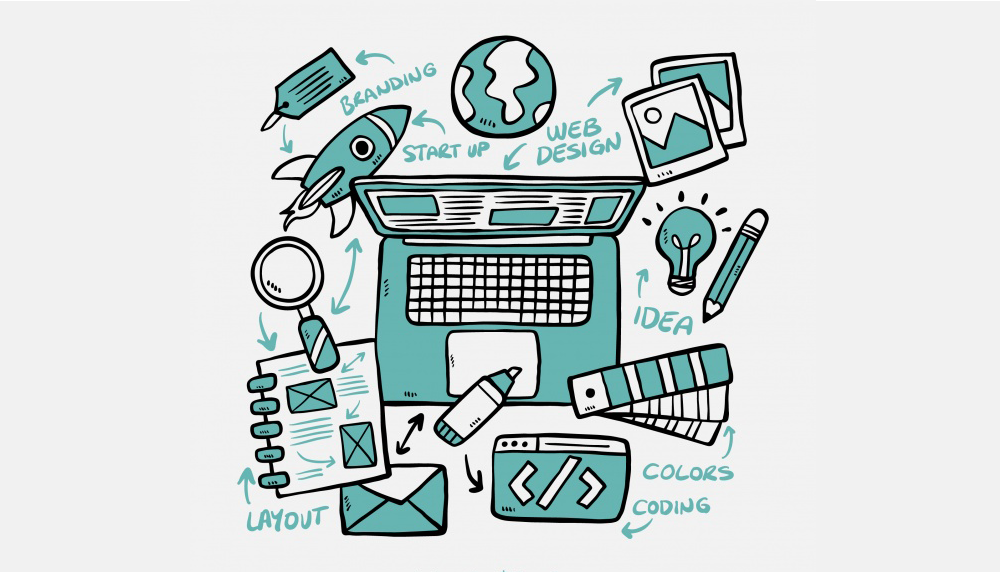 Are they in the right place?
Have you ever visited a website, spent a few seconds on the homepage, and clicked away only to realize much later that they offer what you were looking for? But by then, it was already too late as you'd already done business with another website.
You should not make the same mistake or else, you will lose the sale even before it started.
When a visitor or prospective customer lands on your website, is it immediately apparent that your B2B website design agency is the perfect match for their business needs? Your prospect needs to know the segment of the market that you serve. Do you help startups or midsized organizations? Are your digital marketing services tailored to Fortune 500 companies? Or maybe you serve a particular region? It must be specified.
Whatever it is you do, your potential client should know the moment they land on the homepage of your site.
You can even take it up a notch by creating well-crafted, segment-based content for your website visitors.
How credible is this website?
How credible is your website? Having a site that displays its personality by showcasing your business story via its colors and designs goes a long way in cementing your credibility in the market.
The credibility of your website must also reflect through:
SSL certificate
Business address
Industry Body association
Clear contact details with management
ISO certification or any other one(s)
Client list
Testimonials
A B2B website case study library, etc.
Is the Website Dependable or Trustable?
Trust precedes transactions. Before anyone does business with your B2B website design agency, they need to, first of all, trust you. They need to know and be assured that you can be of immense help to them by solving their stickiest problems. You should be able to answer their most pressing questions as well.
Bear in mind that your audience is not just someone or a person looking for a quick fix to a pressing, personal problem. Your target audience is businesses, and businesses always need proof that your B2B website design agency is trustworthy.
But there are several thousands of other websites on search engines claiming to carry out the same B2B digital marketing functions that your website does. So, how can you instill trust in your prospect about your brand?
The best way to go about this is by highlighting the company history and year of establishment. It would help if you shared your journey over the years and the successes you attained in the B2B digital marketing terrain.
You may even add a human face to your digital domain ads so that prospects can identify with your website.
The mission and vision of your business, as well as the addition of business KPIs and statistics, can boost the confidence of the prospective customer.
Another way to build trust is to have testimonials and a B2B website case study here and there on your site. If you have also published a post or press release in major news outlets, make it known by displaying the logos of the news outlets at the footer section of your website.
Domain expertise content, as well as a golden touch of professionalism, should be more than adequate to establish your website's trustworthiness.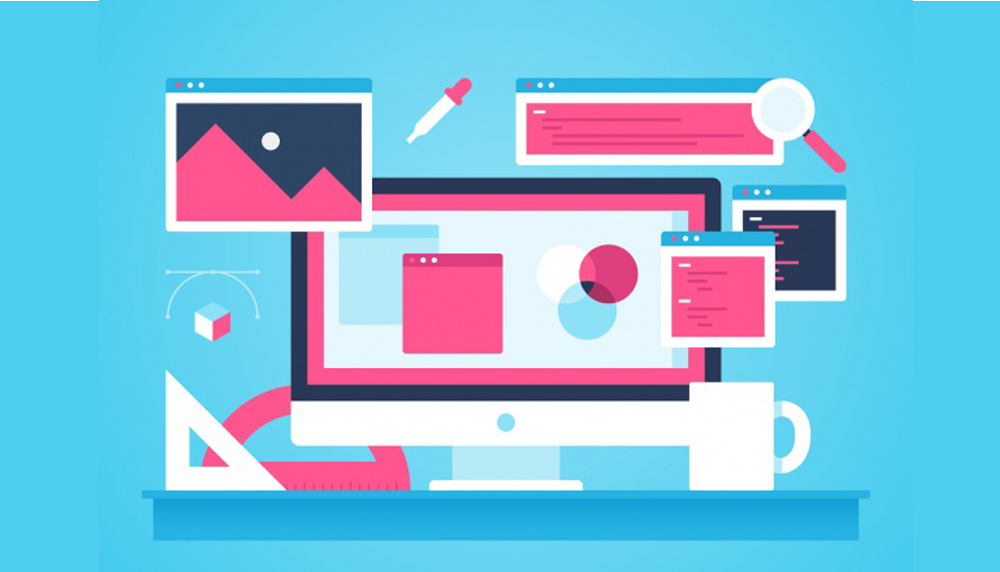 What Makes This Website Different from The Others?
The truth is that your target audience has an overabundance of choices. If they are looking for a B2B digital marketing service or a B2B website design agency, they can have their pick from an infinite list. If they want in-depth solutions your brand offers, they are at liberty to work with you or your competitors.
So, what makes you different? If you are not all that different from – or even better than – your competitors, they have absolutely no reason to work with your brand. So, what separates your brand from your competitors? Have you clearly articulated why your B2B website design agency and the solution you provide is the most efficient or effective?
What about a particular focus area? What other services do you offer besides B2B digital marketing services? Do you have a specified market niche or audience segment that you can point to?
Knowing answers to these questions will enable you to craft and design your site such that it highlights those specifics or differentiators. This will compel a potential client to want to do business with you.
Is This A Professional Website?
Establishing your B2B website design agency as an authority is essential. The digital world is rife with scam websites popping up almost every day seeking to rob online users of their hard-earned money.
This is why you need to assert yourself via your website that you are the real deal when it comes to B2B digital marketing services and products. You can do this by displaying all your professional qualifications or certifications in a conspicuous spot on your website. Your 'About Us' section must be replete with detailed information of the founder(s) and their team, their experience in theB2B digital marketing space, awards – if any – as well as the type of organization it is.
It would help if you had valid social handles on LinkedIn, Facebook, and Twitter which display the same company profile and also showcases your social reach. If these handles are verified by relevant authorities, the more chances you have of converting that prospect into a paying customer.
You can assure your prospects of your professionalism and competence by showcasing any B2B website case study on your website. Bear in mind that your approach to client services as well as your working methodology will go a long way in reflecting your professionalism as a versatile B2B website design agency.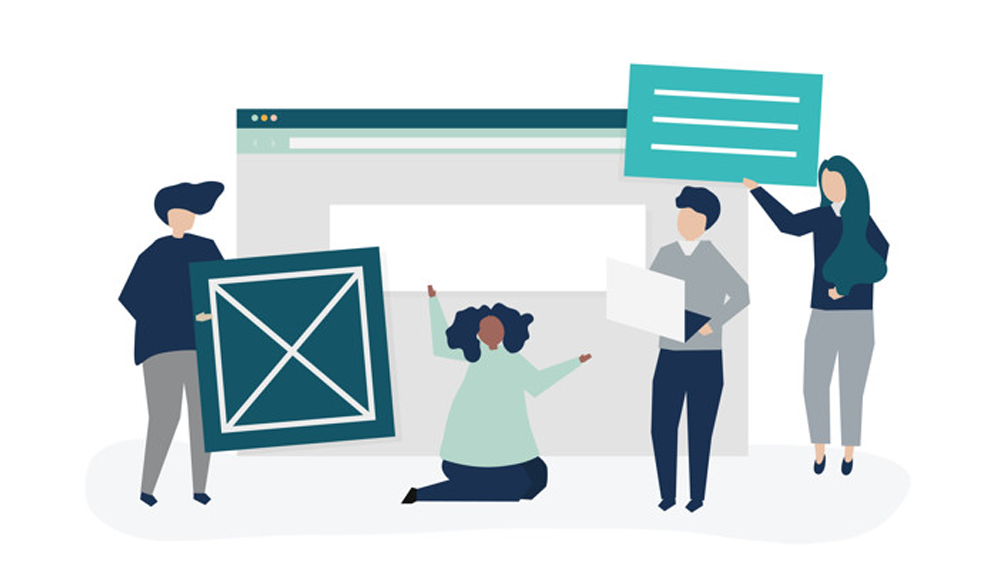 Is There Quality Content On This Website?
One of the most powerful and vital ways to build trust and establish your authority or expertise is by creating and providing well-researched, high-quality content on your website. This includes blog posts, whitepapers, infographics, webinars, videos, tutorials, etc. should provide real value to your target audience.
And if your target audience loves and finds your content very helpful, they are much more likely to believe that your B2B digital marketing services and products will be much more value-packed.
Moreover, every high-quality content you post on your website will fuel your SEO engine. And the more search engine optimized your content is, the more likely it is that your site will show up on the ranking pages. You will attract organic and targeted traffic, even for the long-term. The more traffic that your site attracts and retains, the more quality leads you will generate.
As you can see, content marketing works and can be used as a double-edged sword. Not only are you attracting quality traffic or new visitors to your site via your valuable content, but you will also be generating quality leads that you can nurture and turn to customers at the right time.
Can I Access to The Site Via My Mobile Device?
Have you ever accessed a particular website on your smartphone when searching for information only to discover that the font is too tiny and virtually unreadable? It can be a frustrating experience, especially if it is compounded by the need to swipe the site from side to side just to read the content. It is a guarantee that you will never return to that particular website.
Nowadays, more searching and web browsing takes place on smartphones as opposed to laptops/desktops. To buttress this fact, research conducted in 2018 has shown that 58 percent of searches – more than half – occur on mobile devices or smartphones.
Moreover, Google now evaluates websites to determine whether they are optimized for mobile when showing search results. Websites that are not cleverly mobile optimized will show up much lower – if at all – in search rankings. And that means a particular percentage of the audience is lost to such sites.
This is why you need to ensure that your B2B website design agency is optimized for mobile devices so that you do not end up missing out on any percentage of our target audience.
Do You Have A Clear Conversion Funnel And Call-To-Action?
None of every other thing mentioned in this article matters if you are not leading businesses through your funnel. Your goal, after all, is to convert visitors into paying customers or leads. If your B2B digital marketing website is not expertly designed to funnel prospective clients toward high-priority conversion events, then you have missed the point altogether.
Clear call-to-actions (CTAs) are highly essential for ensuring that visitors sign up or register, buy, download, and install, etc. anytime they visit your website. Even your blog should play a clear and distinct role in your funnel. Yes, you can make your blog a lead generation engine for your B2B website design agency.
It takes a lot of work to set up and create an emotion-provoking, powerful, and effective site for your B2B website design agency. You will significantly attract more quality visitors since every aspect of your website is perfectly optimized for organic search.
Wowing your prospects with your design and colors makes a lot of sense. Your website will convert at a much higher since you have clearly shown that your B2B website design agency is capable of meeting their B2B digital marketing needs.
You have clearly defined your mission and goals, and you have been able to assure your prospects that your B2B website design agency is the perfect choice for any job or project they have in mind. Your B2B website case study library will go a long way in tipping your prospects in your favor.
Putting out regular search engine optimized and well-researched content will delight both new visitors and existing clients. And you will win them over easily if your valuable content speaks directly to their struggles and pain points.
As a B2B website design agency, your website can be your business's greatest asset. It can be the potential game-changer for your B2B digital marketing brand. If any of the components mentioned in this article are not in place, then you should integrate them in your website for maximum profitability and success.
786
0
0
cookie-check
EVALUATING THE QUALITY OF YOUR B2B WEBSITE COMPONENTS