Do you know that the majority of startups that failed were due to the fact that there is no alignment between their offer and target market? To fully understand what customers will need from your project, therefore, it is highly essential that you develop what is known as a Minimum Viable Product (MVP) Development Services.
What is a Minimum Viable Product (MVP)?
A minimum viable product (MVP) is an initial version of a particular product, stripped of all the extras or additional features. It comprises the minimum number of features that it takes for the core functionality of your product to be met.
Its #1 function is to solve just one utmost problem that the product is designed to address. If any feature does not significantly contribute to solving that problem as naturally as possible, it should not be part of your minimum viable product.
The truth is that there are hundreds of thousands of products out there that are created, but no one cares about them. Even if a particular creation has several impressive characteristics, building them is not a guarantee that it will succeed, especially if it does not solve a pressing problem.
An MVP, therefore, is not an early proof of concept or a wireframe. It is a release that is only fit for customers and stripped back to the core.
Many companies design and develop MVPs with the primary goal of testing the ability as well as the acceptability of a base model of a product. Developing an MVP does not require a bunch of features or a hefty amount of money since only the core features of the product are needed.
This is the perfect way to receive unbiased user's perceptions and feedback so that you can discover the stumbling blocks in performance in order to set improvements in place.
For many startups, investing in MVP development services can be a bit risky as it can take a chunk of their time and resources. And if the product fails to impress the target audience, they may have to quickly modify the roadmap without necessarily burning through a considerable amount of money.
Building an MVP may end up saving you both time and money to a considerable extent, but that is not an excuse to create a bad product or one that no individual cares about.
Manufacturing a minimum viable product involves thinking about every possibility that your product could attain without all the bells and whistles: each potential page and feature is designed to do only the most essential things in order to prove people want it.
In other words, it is safe to say that the beta version of a product can be said to be a minimum viable product (MVP).
And for startups that cannot afford to develop an MVP, they can hire reputable Minimum Viable Product Development Services firms to help them design and develop one.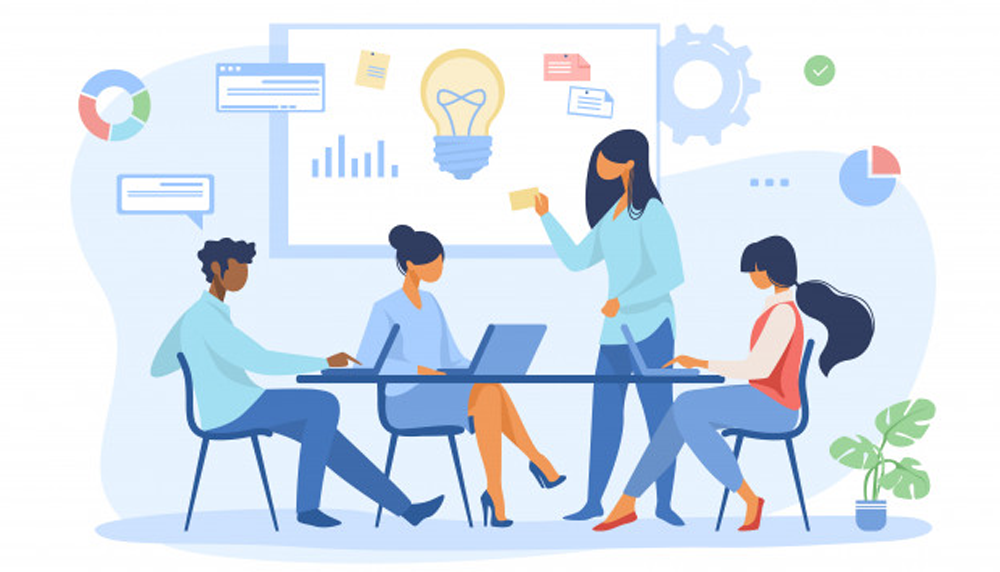 Why Do You Need A Minimum Viable Product?
As stated in the previous section, an MVP development service only displays essential features that will readily solve the problems of an end-user or customer. Every other thing can only be developed and added as soon as user feedback has been reviewed.
There is a common erroneous belief that organizations build minimum viable product solutions to accelerate time to market. However, it is more common for startups to develop the product in order to verify economic viability.
Development speed, therefore, can only be a priority when it comes to MVP testing and faster market analysis.
Prominent Types of Minimum Viable Product
Next, we'll take a look at the prominent types of Minimum Viable Products that you should consider for your business. Examples of product designs as Minimum Viable Product:
Wireframes
Wireframes – or wireframes UX (user experience) – define the series of designs and represents a skeletal frame of the system. They usually correspond to the guidelines of a particular platform such as Android, iOS, Web, etc. Wireframes – as an example -readily substantiate the location of the system, product features, and navigation among screens. Using this MVP example is great for startups with limited budgets. You can, without much difficulty, test some innovative features that could reshape behavior patterns among potential end-users, e.g. left/right swiping dating mobile apps like Tinder, etc.
Sketches
Sketches are drawings of systems in a free-hand format. At times, it can be done with the use of tools such as Proto.io, Balsamiq, etc. A sketch demonstrates the web pages or main screens of the future product with its core mechanics. Minimum viable product examples as sketches can be employed to emphasize the innovative idea, apply for crowdfunding, or present the project to potential investors.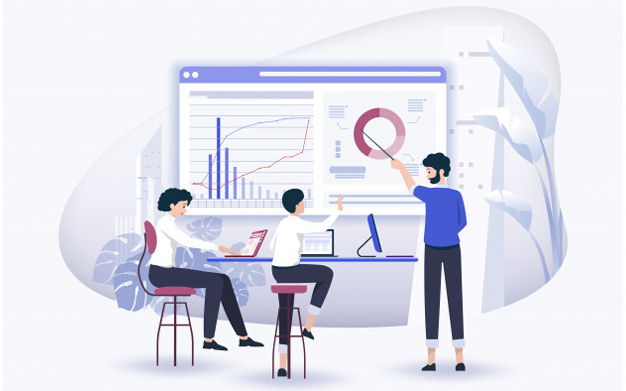 Mockups
Mockups – or user interface (UI) – is a full-sized and colorful part of product design that is prepared for implementation in software. It is somewhat similar to the UX wireframes and can be used for evaluation, demonstration, fundraising, and promotion. Mockups can be designed to be clickable in order to enable minimum viable product tests of the interaction with the future mobile app or website.
Crowdfunding Minimum Viable Product Examples
What made Pebble hugely successfully was the ability of its creators to validate the idea behind the product as well as receive payment even before the creation of the product. Pebble is an e-paper watch made specifically for smartphones.
This MVP example raised one of the largest sums ever, to the tune of $10 million on Kickstarter, a crowdfunding platform.
Piecemeal MVP Example
The idea behind this MVP example is to make use of existing services and tools in your own project. It involves the collection of necessary components and pieces each one together in such a way that the outcome is a new functionality that provides a unique user experience.
Groupon is one of the classic piecemeal minimum viable product examples. The platform is presented in a creative form of a marketplace in which users can come across attractive and exclusive deals from agencies, local retailers, grocers, restaurants, etc.
MVP Landing Page Example
Landing pages are single web pages that are optimized in search results to provide vital information about promoted products and their benefits to targeted users while offering value. These static pages are primarily used for targeting purposes.
You can share the news about an upcoming product and gauge the interest of potential end-users as well as receive feedback. This may even get you some early followers – if the product resonates with the target audience – and you end up with a potential user base.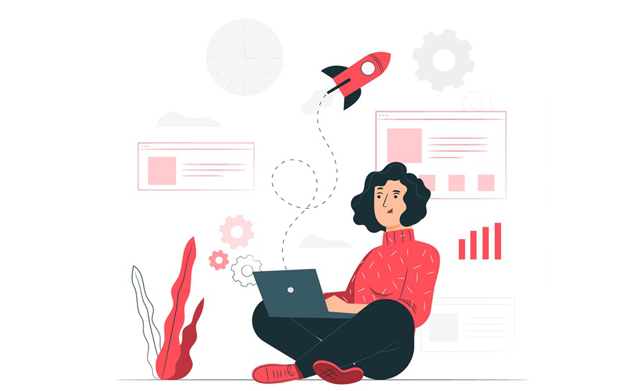 This makes it far easier to apply for investment with a targeted audience.
Joel Gascoigne, Buffer's founder, created a simple landing page, and those who were interested simply click on "Plans & Pricing." However, they were required to leave their valid email addresses so that they can receive product updates from time to time since the platform had not yet been created.
The founder went ahead to update the landing page and then asked potential users to choose any of the following 3 plans: free, $5 per month, and $20 per month. Many people went for the paid plans since they came with a wide variety of features. This was a great sign to kick-start the first version of the product, i.e. the minimum viable product.
Demo Video Minimum Viable Product Examples
Demo videos are excellent options that are included in MVP examples. It makes a great deal of sense to ask the target audience upfront if the solution profoundly resonates with their needs.
The #1 example of MVP development services is the 3-minute explainer video that was shared by Dropbox. At the time, it was a hugely innovative idea to store all your digital data in one place and accessible anywhere across the world as long as you have access to the internet.
The explainer video demonstrated the complete functionality of Dropbox, and it was able to garner more than enough feedbacks to engender the funds necessary for kick-starting the development of the app. And all these happened in the absence of a real product.
So, present your groundbreaking idea to potential users and investors using an explainer video instead of spending lots of money irrationally.
Software Prototype as an MVP
Software prototyping is the process of crafting an incomplete version of the software that will eventually be launched as a full program, and that is if it connects with its target audience.
Software prototyping is arguably the most prominent type of MVP example since it is usually the beta version or first working version of a particular product with only the essential components and core features.
A minimum viable software prototype is an excellent option if you:
Have a preliminary budget for your minimum viable product
Have carried out idea testing before now and have garnered support from your target audience.
A reliable Minimum Viable Product Development Company can help you carry out these processes so that you can focus on other aspects of growing your startup.
Quick Examples of 5 Business Use Cases of MVP Examples
The following are well-known companies that started as an MVP and have developed into full-fledged businesses:
Airbnb
Virgin Airlines
Foursquare
Yahoo!
Facebook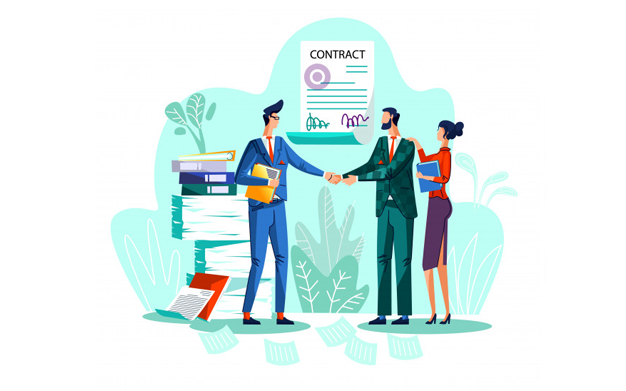 MVP Benefits for Businesses
MVP development services are crucial as they can help you to set off the interest of users or prevent your business from incurring losses. Using a Good Minimum Viable Product development company for your project is key. The following, therefore, are some of the benefits of MVP
Initial Consumer Research
The sooner a particular product reaches the consumer or end-user, the faster you will be able to not only collect but also analyze their reviews or feedback. It is to your advantage if you fully understand the situation of the market.
If the minimum viable product does not locate its customer, you will still have enough room to reconsider the overall conception and features because the codebase is comparatively small.
But then, if individuals get involved in your project, you will be very sure that the features that you developed are useful for end-users. This is a sign that you can proceed or move forward. The worst that may happen if the product goes south is to freeze the project in order to cut losses as much as possible.
The Testing Stage
Another advantage of an MVP development service is that you will be able to test the entire concept of your project. If you launch a mobile app with tons of features, for instance, it will be challenging to adjust the application for a particular audience in the future.
Moreover, you may be forced to kill off useless features that have already been paid for. And at the same time, whenever you are developing an MVP, you must create only a small number of features.
Later on, if these features end up becoming suitable for your end-users, you can go ahead to improve those features while you develop new and innovative ones, based primarily on the preferences of the users.
Cost Efficiency
Feature-rich apps take years of hard work, and the price will depend on the time that is spent by the software development team working on the project. The MVP price is somewhat less, all thanks to gradual development.
What is more, when your application starts bringing in some profit, you can readily reinvest it into the development of extra or additional features. Minimum Viable Product development services that will meet your budget and still deliver your requirements will be a good choice,
Attracting Quality Investors
Some organizations rely heavily on external investors. And so to attract quality investors, you have to – first of all – catch their interest in your product. This is where MVP works remarkably well; when you have a functioning product, your chances of gathering funds are impressively higher.
Besides, stakeholders will not have to wait for several months in order to see the feedback from end-users. In most cases, investors are usually afraid of projects that appear picture-perfect on paper but remain dead in the water.
So, in other words, an MVP can stimulate trust.
Having an MVP before launching full force into your niche or industry could save your business from the pitfalls that have befallen other startups. When you work with a certified and trustable Minimum Viable Product Development Company, you can minimize losses and be able to make new plans if your product doesn't connect with your target audience.
Now you are fully equipped to confidently answer the question "What Is A Minimum Viable Product (MVP)?"
Do not hesitate to get in touch with the Minimum Viable Product Development Services provider today, to set you on the right track from day one!
1366
0
0
cookie-check
MVP DEVELOPMENT SERVICES FOR BUSINESS SUCCESS