Have you been considering YouTube advertising for your business but don't know how to go about it? Video content is compelling; and so powerful that YouTube has more than 2 billion monthly active users. And people watch 50 percent more videos – i.e. a billion hours of video – on the social media platform every year than on any other platform. The result? Billions of views every single day.
Moreover, YouTube on mobile has been proven to reach more individuals from ages 18 to 49 – and even above – than any other cable network in the United States.
According to a study carried out in 2018 on 'The State of Video Marketing 2018,' up to 81 percent of individuals are fully convinced to purchase a service or product when they watch a brand's video. And 76 percent of businesses have revealed that video has helped them see a magnificent increase in sales.
This shows the primary reason why video marketing is continually on the rise. For small business owners and marketers, it is also a massive opportunity to get right in front of their target audiences.
If you are looking for how to tap into this massive traffic that you can utilize for your business, this article is for you. You will discover almost everything you need to know about YouTube advertising as well as the different kinds of YouTube ads in 2020. This means that you will learn how powerful YouTube video ads are for your business or brand.
You will also learn how to set up and even configure a YouTube advertising campaign. This is the complete guide to YouTube ads for marketers.
If you are ready, let's go!
What is YouTube Advertising?
YouTube advertising – which is usually performed via Google Ads – is a semi-technical way of advertising video content on YouTube or in search results. This enables you to maximize your user reach.
Your video could play before your ideal customer views another video. And it could also show up in YouTube search results for people to watch the entire video in full.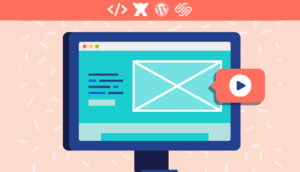 Benefits of YouTube Advertising
The cost of running YouTube video ads can be unappealing to small companies. Those in the Dropshipping business find it even more off-putting. This is mostly because, in most cases, these small companies run on a tight budget and do not have much capital to invest in YouTube advertising.
It could also be you are not getting the ad revenue you expected from running social media advertising, etc. However, YouTube advertising is unique as it focuses on an entirely different way to engage with users of the platform.
If your target audience engages actively with video content much better than other types of content, then the best option for you is to run YouTube advertising. This is the best platform for your business to discover massive ad revenue.
Here are other benefits of YouTube advertising:
As YouTube has more than 2 billion monthly active users on the platform, YouTube advertising has the unprecedented potential to reach a considerably large percentage of the population when they are highly engaged.
Every report you receive when running YouTube video ads is not only in-depth but also provides valuable information about your ads as well as those who interacted with them.
This is how to get to know the particular audience that interacted with your content. You will also discover the type of content they enjoy before going on to purchase a product from your store or pay for a particular service.
If you want even more in-depth information, you should consider linking your Google Ads to Analytics accounts.
YouTube has a wealth of knowledge that practically rivals Facebook. This knowledge of individual interests and preferences can help businesses to target the right people with your YouTube video ads.
However, you should be careful not to over-optimize your targeting and limit your reach.
After an individual has visited your site and become interested in what you offer, waiting for them to come back is a big mistake. Instead, build a quality relationship with them.
Remarketing helps you target your ideal customers with YouTube video ads if they have visited your site. This implies that you can lead them right back to your site, build trust/relationship, and hopefully make sales in the future.
YouTube advertising is ever dynamic, i.e. continually changing, and so can your YouTube video ads. You can swiftly change your ad schedule, targeting, ad copy, etc. in real-time in order to ensure that you enjoy/get the most out of your advertising budget with YouTube. You can also tailor your YouTube video ads over time in order to evolve as your target audience.
Types of YouTube Video Ads
There are 6 types of YouTube video ads. TrueView ads are the most popular, so let's concentrate on it: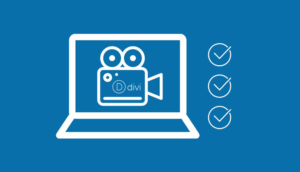 This is the major advertising format on YouTube, which is why it will be treated somewhat more extensively than other types of YouTube video ads.
TrueView ads are designed to give viewers the most control over the YouTube video ads they see. And as a result, Google reports that at least 8 out of 10 viewers prefer or love TrueView than other in-stream video ad formats.
TrueView ads, however, can be incredibly great for business, especially if you know how to tap into its power.
Advertisers only get to pay for TrueView ads when users of YouTube watch for a minimum of 30 seconds, watch an entire video, i.e. from beginning to end, or interact with an advertisement in one way or the other such as clicking on a particular call-to-action, etc.
And since viewers can now select the precise YouTube video ads they want to watch and even skip the ones they do not like or want to watch, advertisers can readily save a lot of money while reaching a more interested and targeted audience.
According to YouTube, the maximum length of a TrueView video ad can be up to 6 minutes while the minimum length is 12 seconds.
There are two major types of TrueView Ads: In-stream ads and discovery ads. Let's study each of them.
This type of YouTube video ads often plays before a viewer's chosen video. They usually feature small countdown timers and a specific link to the site being advertised in the bottom left corner of the screen.
Moreover, TrueView in-stream ads come with a companion banner ad displayed in the right-hand sidebar above the suggested videos list. Marketers can easily customize TrueView in-stream ads with text overlays and calls-to-action.
They usually appear within the search results on YouTube as well as in the right-hand sidebar of watch pages that are above the suggested videos list.
These YouTube video ads usually consist of an image thumbnail and 1-3 lines of text. When you click on a discovery ad, you will be taken to a relevant channel page or YouTube watch page to view the video.
What Makes TrueView Ads Useful for Business Owners or Marketers?
TrueView ads are excellent ways to reach your target audience or market. They are low-risk since you will only be charged when viewers choose to watch your entire YouTube video ads, view it for up to 30 seconds, or interact with those ads in one way or the other.
Though up to 76 percent of users reflexively skip most of these ads, you can be very sure that your budget is being spent on interested viewers. And since TrueView ads are usually opt-in, you are not restricted by time limits.
This implies that you can experiment with a wide variety of creative formats such as testimonials, how-to videos, or product demos.
According to Google, when brands choose to use TrueView, they can get views of existing content and see it increase up to 500 percent.
Other forms of YouTube ads include:
Non-skippable In-stream Ads
Bumper In-stream Ads
Sponsored Card Ads
Overlay Ads
Display Ads
How to Run Ads on YouTube
How you advertise on YouTube may differ, depending on your expectations. YouTube advertising can be used to grow sales, influence buying decisions, build brand awareness, or boost brand loyalty.
How to Create Your First YouTube Advertising Campaign
You need to create your image or video as well as an accompanying ad copy. You can check out the YouTube ads leaderboard in order to gain inspiration on creating powerful YouTube video ads. YouTube releases a summary or rundown of the best YouTube ads every month.
Let's start, shall we?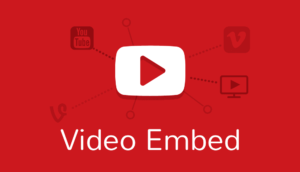 Step 2: Create a Brand-new Campaign within Google Ads
As soon as you have uploaded your video file, you are now ready to set up your YouTube video ads campaign. The next step is to go to your Google Ads account. It is assumed that you already have one.
Click 'All campaigns' which is in the left-hand sidebar when you are logged in. next, click the large blue '+' icon in order to create a new campaign. This action takes you to a window where you will need to select a campaign type. Google currently has 5 options:
Search
Display
Shopping
Video
Universal App
As soon as you click 'Video,' you may need to select one particular goal that corresponds to the major thing you want your campaign to accomplish for your brand or business.
Select 'Website traffic' if your goal is to increase the number of visitors to your site. You will see recommended settings and features – that will help you generate the needed visits to your site – as you continue setting up your campaign.
Hover your mouse to find out more about a goal option. Goals can be added or removed at any time.
Step 3: Configure your YouTube Campaign
Choose a name that describes your campaign clearly. This is a requirement for internal use only. Then set your budget or the average amount you desire to spend every day.
Start small; this gives you the chance to test and then refine your advertising campaign in order to ensure you are getting the highest ROI.
Choose the 'Standard' or 'Accelerated' delivery method. The former spread your budget throughout the day while the latter shows your ads at every available opportunity. Your budget may run out faster, though.
But opt for 'Accelerated' delivery as it enables you to collect data quickly which you can then use to optimize the campaign.
Choose your 'Start' and 'End' dates, if that's what you like. Next, select precisely where you want your ads to show up. Only 3 options are available for YouTube video ads:
YouTube videos: Ads appear on YouTube channel pages, videos, and the homepage.
YouTube search results: Ads can appear right next to the search results, but you will be restricted to only TrueView discovery ads.
Video partners on the display network: Ads appear across all of Google's other advertising networks or avenues.
Select the country you want your ad to appear in and the language as well. Then choose how you want to pay for the campaign. Google Ads provides only 4 options:
Maximum cost-per-view (CPV)
Maximum cost-per-mile (CPM)
Viewable cost-per-mile (vCPM)
Target CPA (cost-per-acquisition)
Step 4: Select Your Target Market or Audience
Give your ad group a good, descriptive name before selecting your audience. This gives you the chance to make use of the same audience selection when creating future ad campaigns.
Ads allow you to really define who you want to reach via options such as age, gender, parental status, etc. Google Ads provides a wide variety of options to enable you to find your perfect target audience.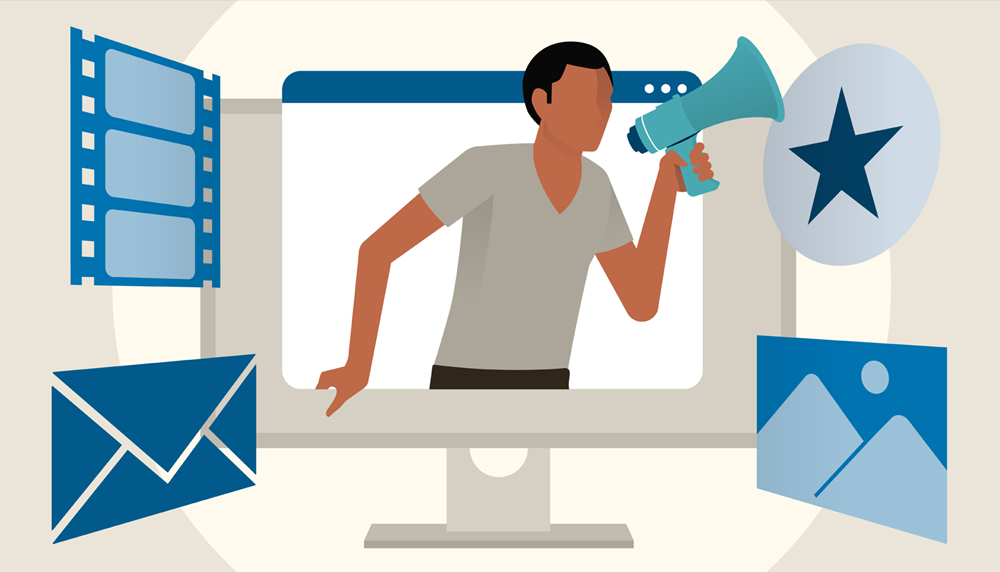 Step 5: Select Where You Want Your Ads to Show Up
Choose the type of content you want your ads to show up on. Next, paste or input your target keywords into a box using one phrase or word per line. Use the 'Get keyword ideas' tool for more related keywords you can target.
Then, select relevant topics in order to show your ads on content about chosen subjects. Choose your ad placements, but if you leave it blank, your ads will appear only on any Display Network or YouTube placements matching your other targeting selections.
Step 6: Select Your YouTube Marketing Videos
Use the search bar to find your marketing videos.
Step 7: Configure your YouTube Video Ads
This is where you select your video format. Ads will show you the options that are available based on all the campaign selections you have made up to this particular point.
Ensure that you add your headline, URLs, and CTA. Finish up by clicking 'Save and continue.' Then, click 'Continue to campaign.' Your campaign is now ready. Congratulations!
So, that's it: the complete guide to YouTube ads for marketers. The truth is that YouTube advertising can be somewhat overwhelming at first. But thanks to YouTube's diverse advert formats, marketers will have access to a robust suite of online tools to reach their target audience or market.
Moreover, since video content is almost claiming up to 80 percent of all website traffic, this exceptional marketing channel is worth dealing with.
But you need to know precisely what you are doing in order to prevent yourself from losing a lot of money. Don't worry if you don't get it right the first time you attempt to run YouTube video ads. However, frequent testing will enable you to home in on your business goals.
357
0
0
cookie-check
THE COMPLETE GUIDE FOR BEGINNERS ON YOUTUBE ADVERTISING