Are you looking for the top 10 PrestaShop eCommerce development companies in India? PrestaShop is an open-source eCommerce platform used by numerous business owners from around the world. The launch of this feature-packed platform in 2007 was as a student project in France. But PrestaShop has come a long way since then to become one of the most-used eCommerce platforms in the world.
Research shows that there are nearly 300,000 online shops powered by PrestaShop, including Salling.DK, French McDonald's, and many other famous brands' websites are among them. The number of PrestaShop's open-source community has soared beyond the 1,000,000+ mark globally. And it is one of the reasons why the top 10 PrestaShop eCommerce development companies in India are thriving today.
Without any doubt, PrestaShop has come to stay. It has significantly improved the eCommerce presence of business owners. And will continue to be a force to reckon with in the eCommerce universe.
This is because PrestaShop is packed with unique features that help make web store management a breeze. If you are looking for a particular functionality that is missing in other eCommerce platforms, you will surely find it when you take up the PrestaShop platform, thanks to its rich store of plugins, extensions, add-ons, and other third-party integrations.
PrestaShop Technical Requirements
Every eCommerce platform has specific technical requirements that must be in place before it runs seamlessly. PrestaShop, in this regard, is not an exception.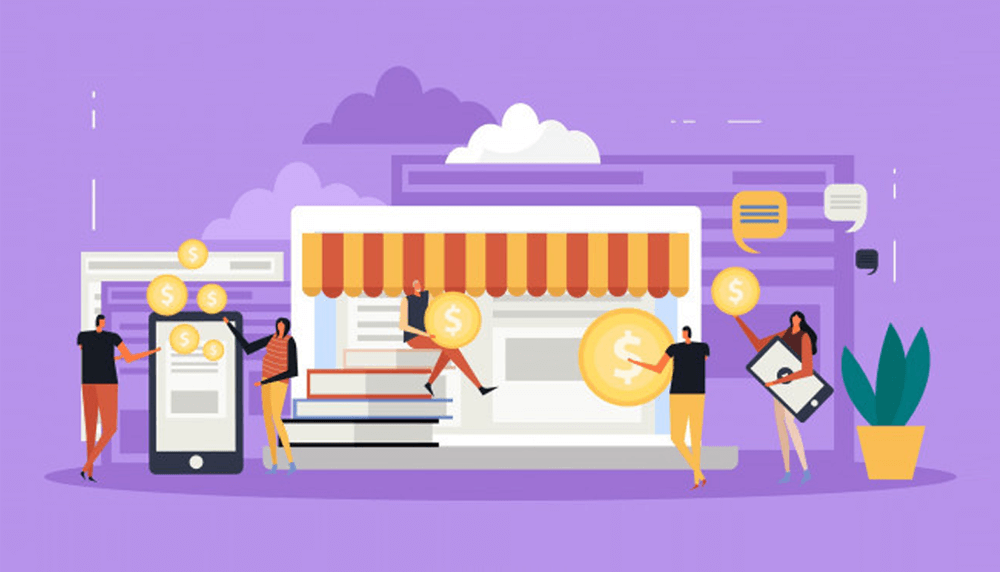 Here are the technical requirements that your system needs to match before you can use the PrestaShop platform successfully:
Linux, Mac, and Windows systems
PHP 5.6+, MySQL 5.0+ technologies
Apache 2.x, Nginx, or Microsoft IIS webserver
EasyPHP or WampServer of Windows, OS X prepared packages, and Bitnami or XAMPP for Windows
PrestaShop Key Features
PrestaShop is an open-source or free platform, which is enough to entice prospective online store owners to use it. However, what makes it a no-brainer to choose PrestaShop is its super-rich list of built-in and innovative features. Merchants find PrestaShop the go-to platform for their eCommerce business. And that is why they never hesitate to work with the top 10 PrestaShop eCommerce development companies in India.
Here are some of the most prominent features of PrestaShop eCommerce:
Unlimited listings
Simple import and export of data in CSV format
Inventory management features such as out-of-stock alerts, item tracking, etc.
Precise shipping estimation
Advanced SEO capabilities – innovative management of meta titles, descriptions, URLs, etc.
Creation of custom promotions
Visitors statistics
Customizable checkout process
Orders and sales statistics
Multi-language: supports up to 75 languages at default.
Cart abandonment notifications
Customer emails automation
Multiple store management
Advanced search and navigation
Large selection of payment options: Skrill, PayPal Standard and Pro, WorldPay, Stripe, offline processing, and several others
Compatibility with an incredibly large number of third-party integrations and add-ons
Top 10 PrestaShop eCommerce Development Companies in India
By now, you should already have made up your mind about using PrestaShop to power your online store. If you have, that is the best business decision you have ever made.
The next step is to pick the best PrestaShop eCommerce developer. But you shouldn't just rush in to pick any eCommerce development company.
You need to study client reviews and ratings of the top 10 PrestaShop eCommerce development companies in India that provide eCommerce design and development services. You need to be sure that the eCommerce development company has capable and experienced hands that can meet your needs at any time or day.
The eCommerce web development market is highly competitive. And this is just one of the reasons why it is somewhat challenging for prospective eCommerce store clients to search for the leading or most prominent performers within the eCommerce industry in India.
But that is no longer a problem; we have compiled a list of the top 10 PrestaShop eCommerce development companies in India. These prominent firms build compelling eCommerce solutions, thereby providing a premium shopping experience to their numerous customers.
Therefore, without taking up too much of your time, here are the top 10 PrestaShop eCommerce development companies in India:
1. IndiaNIC
IndiaNIC is a digital product agency with superlative enterprise experience. The primary forte of this tech firm is working with the following:
Custom Web Development
Mobile Apps Development
eCommerce
Enterprise Solutions
All of these are coupled with design-led engineering practices. You can find out more about how they can serve your eCommerce interests by reaching out to them.
2. Magneto IT Solutions
Magneto IT Solutions is one of the award-winning eCommerce platform development companies on this list. The core competencies of this firm lie primarily in the development of end-to-end eCommerce solutions. They are one of the best eCommerce website developers in India.
Magnet IT Solutions creates stunning online stores as well as highly innovative mobile apps, using the agile methodology to readily develop innovative user interfaces to deliver the perfect experience to the end-user.
Using its resource strength of more than 100+ IT professionals, Magneto IT Solutions helps its clients significantly scale their eCommerce businesses via the implementation of ground-breaking digital marketing solutions.
Prometteur Solutions is yet another great web development company in India. They have a diverse team of developers, graphics designers, and digital marketing experts. This makes them a one-stop shop for all your eCommerce development needs.
Prometteur Solutions readily addresses the IT needs of organizations of all sizes, from startups to large business enterprises. The successful projects this firm has delivered are the results of its team's expertise in full-cycle custom software development.
They can handle any size of the project but will ensure that proper consultation is done to capture the scope of the work needed.
4. Selleo
Selleo has successfully delivered professional tech services for more than 10 years. With over 150+ software development projects for clients – from the United States, Europe, Australia, and Canada – completed, Selleo is in a class of its own.
Selleo also designs and builds several apps throughout a wide spectrum of industries, business domains, and technologies such as:
NodeJS
Ruby on Rails
ReactJS
Ember JS
React Native
Elixir
If you have a new project or require the delivery of essential features, or even need staff with highly specialized skills or experience, reach out to Selleo.
5. Simform
Simform is another industry-leading custom software development company with only one mission: to help successful organizations extend their overall tech capacity.
Simform has been noticeable in this field since 2010 and has a team of more than 300+ IT specialists. The firm has helped business enterprises to elevate their value via Simform's development services readily.
Simform's team will help you decide on the right processes and architecture to follow. And it will also oversee the successful delivery of all your software projects. All you need to do is run your business while Simform handles your development needs.
6. NCode Technologies, Inc.
NCode Technologies, Inc. is one of the top 10 PrestaShop eCommerce development companies in India that serve clients anywhere, irrespective of their location, with their software development needs.
NCode Technologies, Inc. focuses on helping all types of organizations accomplish and succeed in their digital stories. The company makes use of cutting-edge technology to develop aesthetic and unique solutions for its numerous clients.
And this has enabled the company to build an awe-inspiring development portfolio during this period. NCode Technologies has a well-coordinated team of 35 specialists who provide innovative services to all its clients.
7. Kadam Technologies Pvt. Ltd.
Kadam Technologies Pvt. Ltd. is a Software IT Development Company that provides Mobile and Web App solutions to their customers globally. At Kadam Tech, it is all about the 100 percent satisfaction of the client.
The firm has an in-house team of well-trained and highly coordinated web designers, graphic designers, developers, and even technical project managers. Every member of these teams upholds the highest standards when it comes to project planning and execution.
And the teams are always fully dedicated to building the perfect website for your organization on budget and on time.
8. Zealous System
Zealous System is a trusted and reputable web and software development technology leader. They are tagged as one of the best eCommerce website developers in India. The firm's expertise covers mobile application development for a wide variety of platforms such as Android, iOS, etc. And it also provides services using the latest technologies such as:
React Native
Swift
Flutter
Java
Kotlin
Xamarin
Ionic
Zealous System is passionate about coding businesses' successes. That is the primary reason the company embraces agile methodologies in all the projects they handle for their numerous clients worldwide.
And if you are looking for a tech firm that turns clients' ideas into great mobile applications, Zealous System should be your #1 choice.
9. PageTraffic Inc.
PageTraffic Inc. does not only build powerful websites, but it also helps business enterprises get even more value from online media through their sites. The range of web design services that PageTraffic Inc. offers include:
New websites
Blogs
eCommerce websites
redesigning, etc.
All these aim to accelerate the growth of your business, which is what PageTraffic Inc. stands for.
10. Fortunesoft IT Innovations
Fortunesoft is a consulting and high-end software product engineering firm that provides full-cycle software development services for startups and enterprises. This is yet one of the best eCommerce website developers in India. The company builds, improves, and significantly scales software products across platforms by leveraging highly disruptive technologies in analytics, web, mobile, cloud, Blockchain, and AI.
Fortunesoft has been in this field for more than 10 years and has successfully serviced more than 150+ happy and satisfied clients globally. The firm has also completed over 500 projects thus far. And has a physical presence and operations in India and other parts of the world.
There you have it: the top 10 PrestaShop eCommerce development companies in India. The advantages or benefits that the PrestaShop eCommerce solution brings to the table far surpass whatever faults it may have.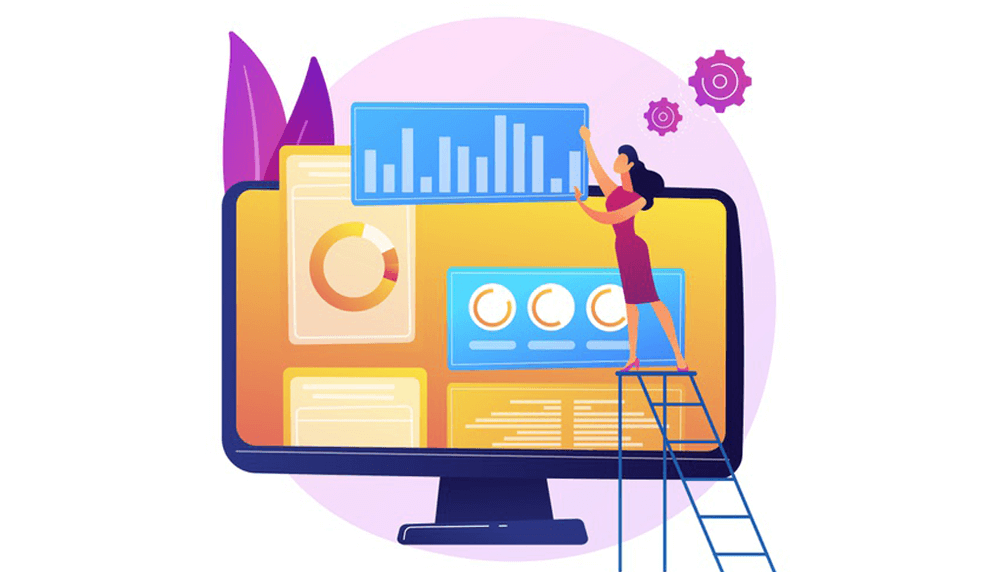 Therefore, if you are considering setting up a new online store, go for PrestaShop. And as you can see, you can work with any of the top 10 PrestaShop eCommerce development companies in India, no matter where you are around the world.
Your PrestaShop-powered eCommerce store will be up and running in no time, and your online business will kick off on the right foot.
So, what are you waiting for? Get in touch with any of the top 10 PrestaShop eCommerce development companies in India today!
2726
0
0
cookie-check
Top 10 Prestashop eCommerce Development Companies In India You Should Know