Do you know that one of the first things that consumers do when researching businesses is to hop on Google? If you want to know Why‌ ‌Your‌ ‌Business‌ ‌Needs‌ ‌a‌ ‌Website‌, there you have it. It does not matter what your company does, from a local café to a B2B wholesaler, today's consumers expect an online presence.
Having a website is crucial to the overall success of your brand.
Your web presence is how prospective customers see what you do, learn about your brand, and find out how your company can help them solve a nagging problem in their lives or alleviate their pain, etc.
Most consumers spend nearly 24 hours every week on average browsing the web and having a professionally designed, brand-differentiating, and sales-boosting website will shout to the world that your business exists. That should be enough to make you create a fully functional website to showcase your business.
However, if that is not enough, you will learn the top 10 reasons why every business needs a website.
As mentioned earlier, customer behavior has changed over time and has adapted to the digital age. Having a search engine (Google, Bing, Yahoo, etc.) presence puts your business in front of nearly 4 billion individuals that use the internet every day. Of course, not all these individuals will patronize your business.
However, more people who fit your customer avatar will be able to locate your brand and check your business out to see if you have something that can solve their problems.
If your business is not online because you feel you are not tech-savvy or tech-driven, you will lose a lot of potential customers. Most customers these days want everything right on their fingertips, and when your website is available, you will have an influx of steady customers for years to come.
Now you know why every small business needs a website; from small cafés, ice cream parlors, IT companies, startup businesses to small-town plumbers or electricians own a website.
Before we dive in to see why‌ ‌your‌ ‌business‌ ‌needs‌ ‌a‌ ‌website‌, let's find out what a website is.
What is a website?
According to Techopedia, a website – or site – is a collection of interlinked and publicly accessible Web pages that share a single domain name.
They can be created or developed and maintained by any individual, group, organization, or business to serve a wide range of purposes, including lead generation, sales, and so on. All the accessible websites constitute what is known as the World Wide Web (www).
A website serves as an online catalog or brochure that you can update at any time with your services or products. This is much easier, preferable, and costs less compared to printing a catalog or brochure.
But then, having a website is not all about selling services and products; it is about providing something of value to a target audience or prospective customers. And it enables you to compete favorably in today's growing market.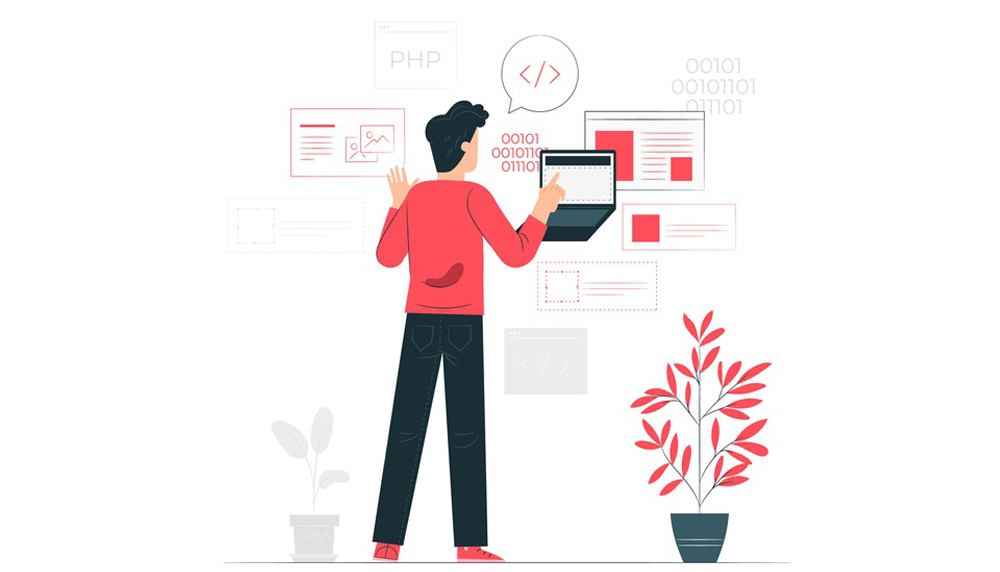 2020: The year of automation and technology
The scourge of the COVID-19 pandemic in 2020 has opened almost everyone's eyes to the power of automation and advanced technology. Up to 98 percent of brick and mortar businesses were shut down. Only businesses with a stable online presence are able to continue selling products and services via their websites to their numerous customers.
This is why the healthcare sector, on-demand services, job portals as well as the telemedicine sector, are currently implementing high-tech solutions to ensure everything is available online. This ensures that every person under lockdown can purchase what they need per time and get the products delivered to their doorsteps or accessible instantly online.
Statistics about digitally-advanced small businesses
Here is an analysis put out by Deloitte's in Connected Small Businesses in the United States:
Businesses with websites earned 2x as much revenue per employee
Companies significantly experienced revenue growth over the previous year – i.e., 2019 – that was nearly 4x as high
Brands had an average employment growth rate that was proven to be 6 as high
Organizations were almost 3x as likely to be creating jobs over the previous year
Top 10 solid reasons why every business needs a website
Without much ado, therefore, here are 10 solid reasons why a small business needs a website:
1. A website establishes your brand credibilityThe first question a potential customer asks these days is, 'Where is your official website?' or 'What is your website address?' Many individuals have become smarter these days and tend to overthink things a bit before making business decisions.You may be surprised to discover that up to 30 percent of potential customers will not even consider a business if it does not have a fully functional website.Therefore, if you want your business to be perceived as credible, you need to have a professionally-designed website created for you. And that is only when your prospective customers will take you seriously.Think about it there are thousands of business owners today, peddling one thing or another. An official website is an indication that you take your business seriously to ensure that your customers have access to your services or products without stressing themselves. If you were in their shoes, you would likely balk at performing any transaction with a business that doesn't have an official website.
2. Most individuals judge your credibility by looksResearch has revealed up to 95 percent of individuals admitted judging the credibility of a company by its innovative website design.It merely implies that prospective customers are more likely to do business with you if you operate an interactive and engaging website. This helps to build an initial level of trust, and once again prove that you are credible.Forget about getting clients to trust you if you do not own a website. You have already blown your chances by not having a website and may not even get to first base with your potential clients. This is why a small business needs a website.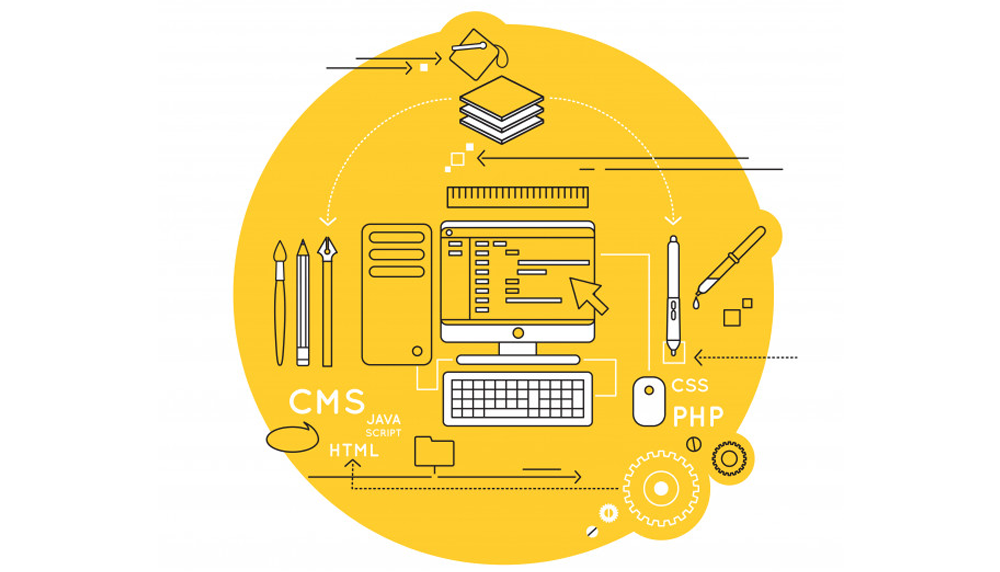 3. Your business/website can benefit greatly from organic search i.e., Google Searches A crucial reason Why‌ ‌Your‌ ‌Business‌ ‌Needs‌ ‌a‌ ‌Website‌ is the benefit of getting into the largest search engine's search listings. This makes it incredibly easier for your prospective clients to find you or your business. But you may be wondering how and why it matters. Back in the days when clients need to do business with a particular company, they carry out highly detailed background checks and contact every person that has done business with you. And they will only do business with you after they are sure of your credibility and reputation. But times have drastically changed, and consumers have become way smarter than they used to be. They don't waste too much time running background checks on companies they want to transact with. Instead, they turn to the almighty Google right from the first instant they hear your brand's name. If you have an official website and have done proper search engine optimization (SEO) – which is another ball game entirely that is out of the scope of this article – it will appear in the top searches of Google for your keywords. Potential customers will be able to locate you using short-tail and long-tailed keywords related to your industry, niche, or business. Your business or brand will become more popular among your target audience, and this will push others to come forward and willingly do business with you. Therefore, if you have a startup idea that you plan to launch and want your prospects to find you easily via Google, get a brand-differentiating website created for you as soon as possible. This is a decision that you will never regret as nothing beats getting real, organic, and steady traffic from Google and other search engines.
4. A website showcases your brand If nobody knows about your business or the solution you can provide, no one will know that you exist. And if no one knows about your brand or business, there is no way you can generate revenue to grow your business. You will run out of business if only a handful of individuals visit your physical premises to conduct business, irrespective of how good your products or how efficient the services you provide are. Having an official website will showcase your brand and enable you to start acquiring customers left, right, and center as long as you have the solution they are looking for. If you want your brand to stand out and get people to know that your business exists most cost-effectively, build an official website with the help of a certified team of developers.
5. A website is an avenue to showcase your services/products in the best way possible Presentation is key if you want your target audience to purchase your products or pay for your services. This is vital, especially if you are a startup because every prospective customer counts a lot. It is also essential to showcase your services or products in the best way possible. And a website can help you to achieve this without too much trouble or stress. You will have enough creative wisdom to display what you do effortlessly the way you want. This means that you can use short video tutorials, beautiful or stunning images that draw attention to your products and services, downloadable slides and PDF instructions, and so on. All these help customers get what they are searching for, hooking them to your compelling content so that they end up purchasing your products or services or subscribing to your newsletters. And that is how you start establishing a strong and loyal customer base.
6. You can strategically target your potential customers via a website A website allows you to track the people that visit your business online via the following metrics:

Regular visitors i.e., the number of people that visit your site.
Unique visitors i.e., number of individuals who visit your site only once
Bounce rate i.e., those people who left as soon as they landed on your site
Average time on website i.e., how long people stay on your site to read its content, etc. These statistics help you find out how to implement strategies that will enable you to target your potential customers so that you can improve user experience.

7. A website fosters relationships A website helps you to build a long-lasting relationship with your customers by:

Making you credible
Enhancing user experience You can only establish such relationships if you offer your clients impeccable user experience. And they will be willing to return for more, thereby becoming a loyal customer base.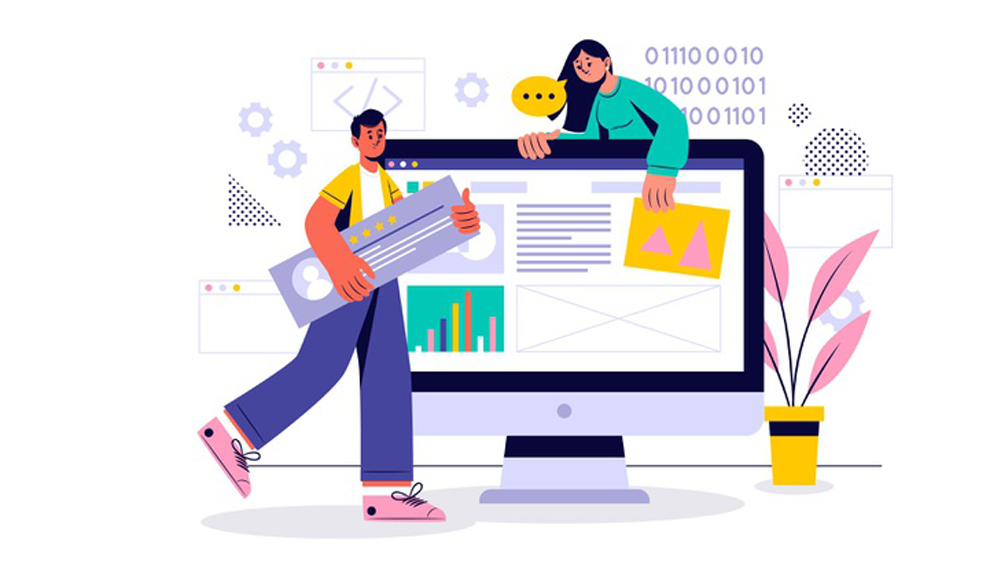 8. Businesses that own a website are more accessible This is one of the major reasons Why‌ ‌Your‌ ‌Business‌ ‌Needs‌ ‌a‌ ‌Website‌. Most people prefer transacting with companies that are easily accessible and can be reached anytime or whenever they want. It has been stated earlier that a website is where your target audience can find out everything about your brand i.e., who you are, the types of products you sell or the services you offer, how they can contact you even if it is in the dead of night, and so on. And your official website makes your brand available 24/7, meaning they can reach you at any hour of the day.
9. A website is a vital part of online marketing Traditional forms of marketing like print ads, flyers, print releases, etc. are time-consuming and incredibly stressful. They can also cost you a lot of fortune while demanding way too much effort, and there are still no guarantees that you will make back your money or profit from all the hectic activities you put into it. Online marketing has changed how business is done by taking away all the stress and time consumption that its traditional counterpart has. It is far less expensive, yet much more effective. Online marketing can get you incredible results within a short time with less hard work, and that is why it is considered a better alternative for anyone who wants to get things done faster. However, online marketing will not help your business if you do not have an official website. The latter is the final destination where your potential customers will be visiting from various channels like email marketing, social media, blogging, video channels, and every other avenue that make up online marketing.
10. All your competitors already have a functional website By now, it should have dawned on you that you are not alone in the market. There are several thousands of brands or organizations selling the same services and products that you are going to sell. And most of these businesses already have official websites to back up their sales or customer acquisition processes. This means that your competitors are already leveraging the internet's power long before you came into the picture. This makes them much more credible since they have already – and successfully – built an initial level of trust with their target audience. They are already showcasing their services and products the best way they can and enjoying profound benefits from organic searches.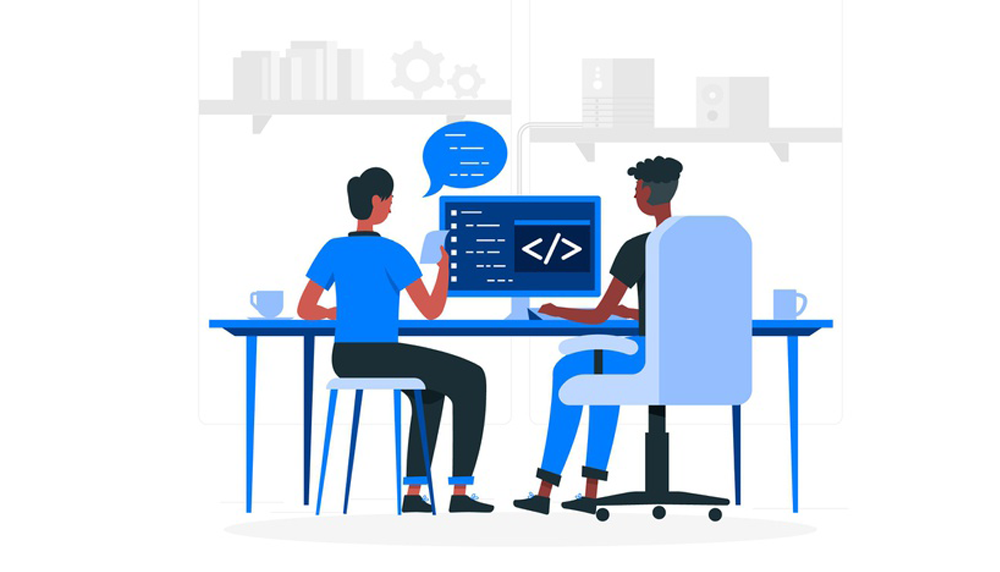 If this is the case, then how can you beat them, you ask?
The first step is to create a highly engaging, brand-differentiating, and professionally-designed website for your business.
Not having one has already put you in a disadvantaged position, which allows your competitors to continue dominating the market.
Next, set aside some budgets for ad campaigns and promotions to get your brand out there. However, this is far beyond the area or scope of this article.
Another step you should consider is to check, research, and incorporate every element that your competitors are missing. Search out their weaknesses, capitalize and them, and start benefiting from them immensely. It is one of the smartest tactics for the underdog to win this game.
You have 10 solid reasons why a small business needs a website. Not only is there an inexpensive and low entry barrier, but your business will also take advantage of the massive opportunities it has to grow considerably and steadily.
Every successful business you see today has an online presence via a website, and that is Why‌ ‌Your‌ ‌Business‌ ‌Needs‌ ‌a‌ ‌Website‌ and you should strive to get one too.
941
0
0
cookie-check
TOP 10 REASONS WHY A WEBSITE IS A MUST FOR YOUR BUSINESS