One of the most effective ways of content marketing is through video. Video content is now considered in most quarters and by many brands as the most effective form of communication.
For instance, YouTube, the second most-used search engine and the #1 video search engine, brings in up to 4,950,000,000 video views on a daily basis. Facebook users watch over 100 million hours of video on the world's largest social media platform. The time spent on watching videos on Instagram has been reported to increase over 80 percent every year.
Google has stated that up to 40 percent of millennials put a lot of trust in YouTube when it comes to video content. Up to 60 percent of millennials claim that watching videos on the platform has dramatically changed their world view.
Even Hubspot research indicates that up to 45 percent of individuals watch at least 1 hour or more of videos every day.
What does that tell you?
Incorporating video content marketing help for SEO success is a no brainer, and the best thing you can do if you want to stand out in today's highly competitive online landscape.
But how well do videos convert, despite all the statistics about the love for videos that internet users display every day? In this article, you will discover how to create video content marketing which is an excellent way to go about learning how to get SEO success.
But before then, can you really increase conversion with videos?
Video Marketing and Increased Conversion Rates
Many marketers like you may wonder why or how videos can get much better results compared to text or articles/blog posts. After all, it is much faster to scan a few lines of a blog post or text as against watching an entire video. This could be true, but many people think otherwise.
According to a report published by an intent-based marketing firm, Aberdeen Group, video marketers get up to 66 percent more qualified leads every year and end up achieving a 54 percent increase in brand awareness.
Animoto's Social Video Forecast has also stated that about 76.5 percent of small business owners and marketers are getting spectacular results with video marketing. Therefore, it is abundantly clear that a well-thought-out content marketing strategy leads to improved conversion rates as well as a much bigger ROI (return on investment).
However, creating an excellent video content marketing strategy or campaign and successfully incorporating the same into your SEO strategy can be a challenge. This is why it is important that you fully understand the best practices you should follow for creating a practical and sustainable video content strategy. This is how to get SEO success cheaply and profitably.
But then, before you learn the best practices for excellent video content marketing strategy, it makes sense to learn the 4 top mistakes that video marketers make when creating video content marketing strategies. This will enable you to avoid making the same mistakes.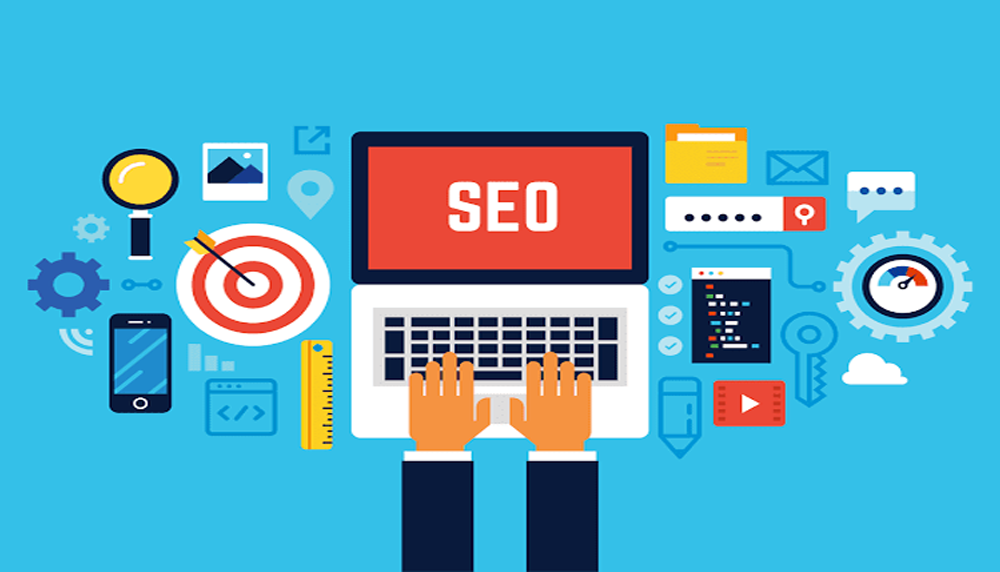 Why You Should Not Do Video Content Marketing the Old Way
Most brands that dabble into video content marketing do so by hiring the services of a professional agency to create videos and deliver them. The videos eventually go live on video-sharing platforms like YouTube, Vimeo, etc. and they may also be embedded on a web page.
In some cases, video advertising tactics are adopted, which include social media promotion, email shots, etc. However, many of such videos are uploaded to video-sharing sites with no purposeful promotion.
And this is why this particular video marketing model does not work and never gets anyone a good return on investment.
Here are a few reasons why creating video content marketing the old school way does not work any longer if you really want to know how to get SEO success:
Brands Do Not Invest in Analytics
The old-school method of video content marketing does not generally include investing in conventional metric tracking, which is critical for long-term success. Regularly scheduled analyses and the use of Key Performance Indicators are strategies that are foregone or ignored.
Although your view count may be rising every day as more and more people watch your videos on YouTube or any other video-sharing platform, it is not a concrete measure of success. You need to ensure that the people who watch your videos view them for only the right reasons. And these people should be convinced enough to take the next step or desired action which could be subscribing to the channel, signing up for newsletters, or making a purchase.
That type of traffic is what is referred to as 'minimum viable traffic,' i.e. the volume of traffic that a business owner needs to sustain their business, marketing operations, and make lots of profit off of it.
This is why metrics such as high engagement rate or how often the video was watched on YouTube, number of clicks, shares, and conversion rate are the most valuable and essential performance indicators that you should always keep an eye on.
The Old Way of Video Content Marketing Has No Strategic Method of Approach
The old-school method of creating videos and straight off to publication lacks an in-built mechanism that guides the creation of just the right type of content intended to reach a specified goal. An excellent content marketing strategy provides the guidelines and a framework to create and distribute valuable content. This is the strategy that makes it possible to measure the overall impact of videos.
Good objectives for creating videos may include creating awareness or educating the viewers of the video. Although valid, it lacks specificity, i.e. the goals are fully specified, and this makes it incredibly challenging to measure that objective.
Applying off page SEO techniques is much more than building backlinks. It includes other activities such as: And since you do not know how to measure the objectives, there is no way you can know whether or not the video is a success.
There are thousands of brands out there that give very little attention to their audiences when creating videos. Many even target the videos to multiple audiences simultaneously. This is a widespread phenomenon, and even if targeting diverse audiences at the same time holds some appeal, in reality, such content can never be engaging enough to generate the kind of engagement you are looking for.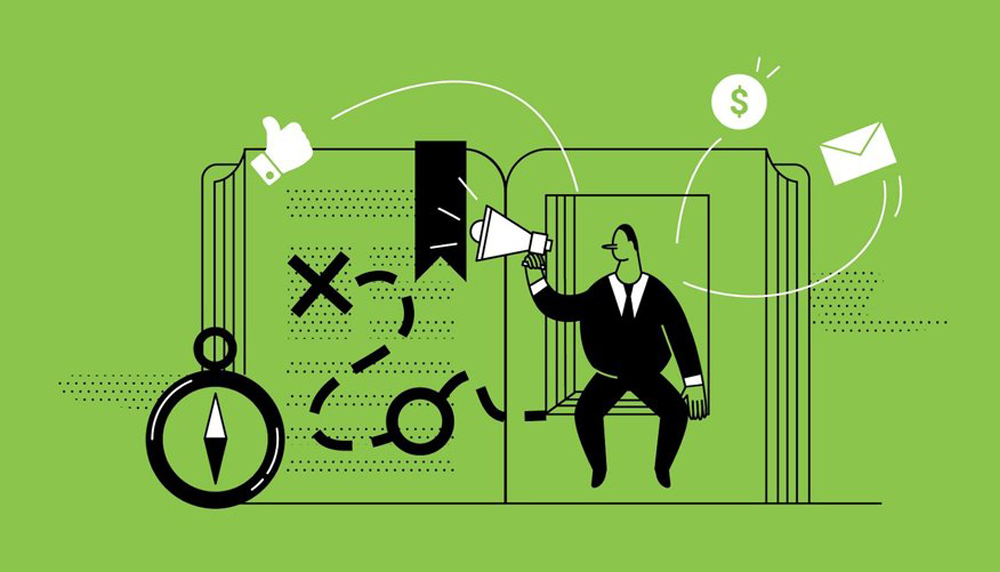 Brands Do Not Promote the Piece of Content Adequately
Videos are very likely not going to gain many views without strategic positioning. View counts are not considered metrics of success; however, you need viewers that will engage actively with your story in order to connect with your brand.
Without having a massive number of video views, using analytics to extract useful lessons or reports on the direction to follow in the future can be incredibly challenging.
Context is Not Recognized
Another shortcoming that the old school model of video content marketing has it that it does not recognize or acknowledge context. It is highly essential to get the context right as it is key to success.
For instance, when you upload a video to YouTube, the context is not a perfect one as viewers cannot buy a product immediately or even subscribe to your newsletters. The only CTA they can take in this instance is to navigate away from YouTube, get to your website, and then make a purchase or subscribe to your newsletters. But the majority of those that view your video on YouTube will not follow that route. So, even if you want as many unique views as you can get on YouTube, they are practically useless since you cannot quickly get them to visit your website.
This is not to connote that you can't get quantifiable action on YouTube or you should abandon the video-sharing platform altogether. It can fulfill your needs, especially if you are looking for video content marketing help for SEO success. However, the context must be accurate if you expect to see results.
You have seen the errors that brands have been making over the years as regards video content marketing. You should avoid them and follow the best practices that will be highlighted in the next section. How to get SEO success is no better than the rules outlined here.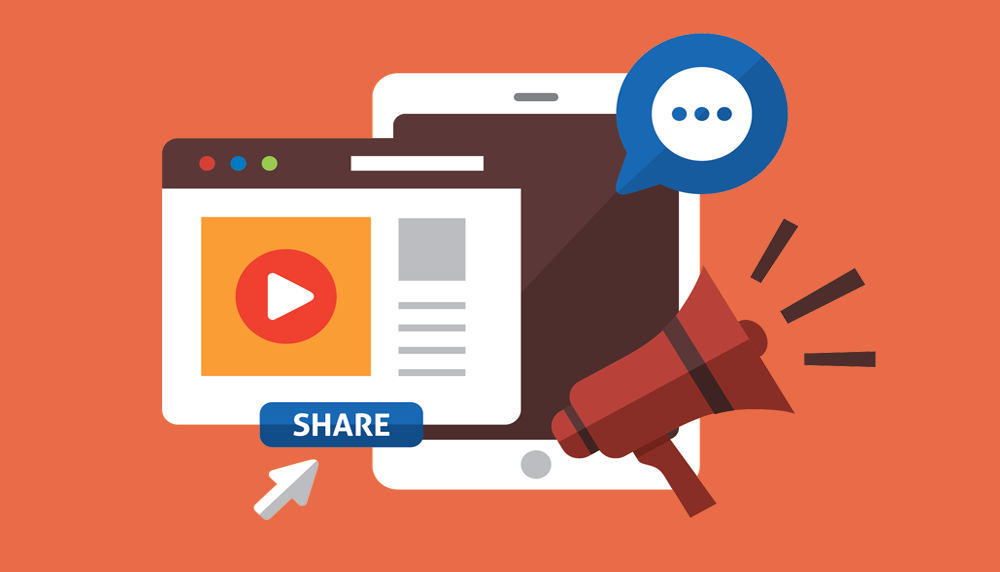 Best Practices You Should Follow for Video Marketing
Produce Videos-Proven to Boost Conversion Rates
According to Wyzowi's State of Video Marketing Report of 2019, 96 percent of individuals say that they have watched explainer videos in order to learn a bit more about a service or product. The report also stated that 94 percent of video marketers mention that video has helped to increase user understanding of services or products significantly.
The technological evolution in this era has made it pretty difficult for customers to fully understand what a service offers or what a specific product does. This is even more so if the product is a software or app.
The report also indicated that 79 percent of people say that watching a particular brand's video convinced them to purchase an app or a piece of software.
However, if you must create product videos, you need to make them exciting, relatable, and engaging every second. They must not be boring or else you risk turning off your potential customers.
The Basic Rules of Video Content Marketing: What Is It/Who Is It For?
Before you start creating videos, you should, first of all, determine who your intended audience is. After you have made this consideration and concluded this aspect, the next step is to ruminate on how to fashion the solution for that audience. And lastly, you need to be sure that the video will be engaging enough for your audience to take action.
It is vital that you answer the fundamental question of what the video is, i.e. the objective of the video. Educating customers or raising brand awareness is nothing but a means to a particular end; they are generally not the primary purpose of creating videos.
If you are not inspired, take a look at your business goals. Do you want to drive much more targeted traffic to your official site, compete favorably for a vital keyword, or get much more conversions on a product or services page? Do you want to significantly increase the number of leads you get per day? Etc. If you are not precise, you won't be able to create highly impactful videos.
The next question that you should answer is: who is the video intended for? This is more than the demographic or audience you want to target with the videos. You need to delve really deep if you want your videos to engage your viewers on a much deeper level.
Make it as specific as possible because if you fully understand the point of view of your audience, especially in relation to what you are as well as what you do, you will end up making a great impression with that video.
In other words, the primary purpose of the video must be determined before you create the video.
Study How Your Target Audience Watches Video Content and Be Well-Positioned
Carry out a gap analysis that enables you to examine the videos your target audience watches. And then consider how you may position yours close to your audience.
Check out trends on Facebook, Twitter, Instagram, and even YouTube, which will provide most of the traction you are looking for. Check your video content and then determine how to position it in such a way that it creates a very lasting impact on anyone who watches the videos.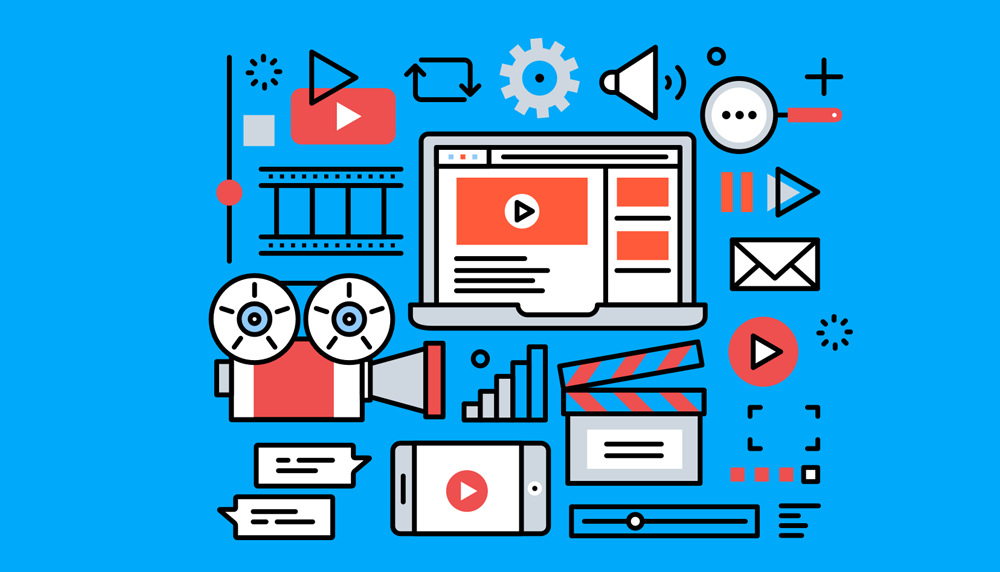 How-to videos: Proven to be Helpful
Everyone needs help, even in very trivial things such as how to cook cabbages to how to make sugarless black coffee from raw coffee beans. And that is the #1 reason why YouTube is home to millions of individuals around the world. Most people looking for step-by-step how-to videos turn to YouTube for answers. Google has even stated that how-to videos significantly increased more than 70 percent every year with no sign of slowing down.
But don't just jump on the bandwagon to create how-to videos if your industry or niche does not make such an enabling environment. You can quickly determine this by checking out what industry leaders are doing correctly using videos. You can also use online keyword tools like 'Ask the Public' to see the common queries that are specifically related to your services or products within your industry.
Never Publish and Forget: It is Bad for Your Brand
Many video creators or marketers create videos, upload them to YouTube, and then forget them. And they will turn around and say the videos have failed to achieve their purpose. This is the wrong way to go about it.
The right way to go about is to optimize your video content. You can do this by checking out analytics in order to see when your viewers drop your video using high-quality and verified data to make considerable improvements.
To test the waters, make another version of an old video that had good viewership. This is to enable you to determine which of the two performs better for testing how your target audience responds to different types of content.
Marketing – whether it is content marketing or video content marketing, etc. – is an ongoing commitment. It is continuously evolving, so you need to stay on top of your game in order to keep churning out useful and helpful videos that your target audience will love and take action.
This is how to get SEO success and the perfect way for video content marketing to help for SEO success.
702
0
0
cookie-check
VIDEO CONTENT MARKETING FOR QUICK SEO SUCCESS