Organizations that work hard to keep their customers happy will stay in business for a long time. Such organizations always strive to develop new products or features targeted at customers' needs and also make it their business to engage in online reputation management (ORM).
However, despite providing the best customer support or service, a company's reputation is bound to take a hit once in a while, especially when an angry customer posts a defamatory review online or an untrue media story about your brand goes viral.
Online Reputation Management comes in at this juncture. This is crucial in order to manage your online reputation. When done effectively, you can efficiently bring down customer feedback while enhancing and representing your online presence in a positive light as much as possible.
In this article, you will find out what Online Reputation Management is, why it is crucial for your business, and the strategies to deploy to stay on top of your niche or industry. Without further ado, let's dive right into it.
What is Online Reputation Management?
Online Reputation Management is the active monitoring or tracking of mentions of your brand on social media and other websites in order to address false or negative comments. It works by responding swiftly to negative customer feedback and reacting positively to mostly baseless stories in social and traditional media that try to tarnish the image of your organization.
For instance, what happens when a false story about your brand is making the rounds online? Your strategy may include releasing an official statement that addresses the content of that story and publishing a post on social media platforms as a response.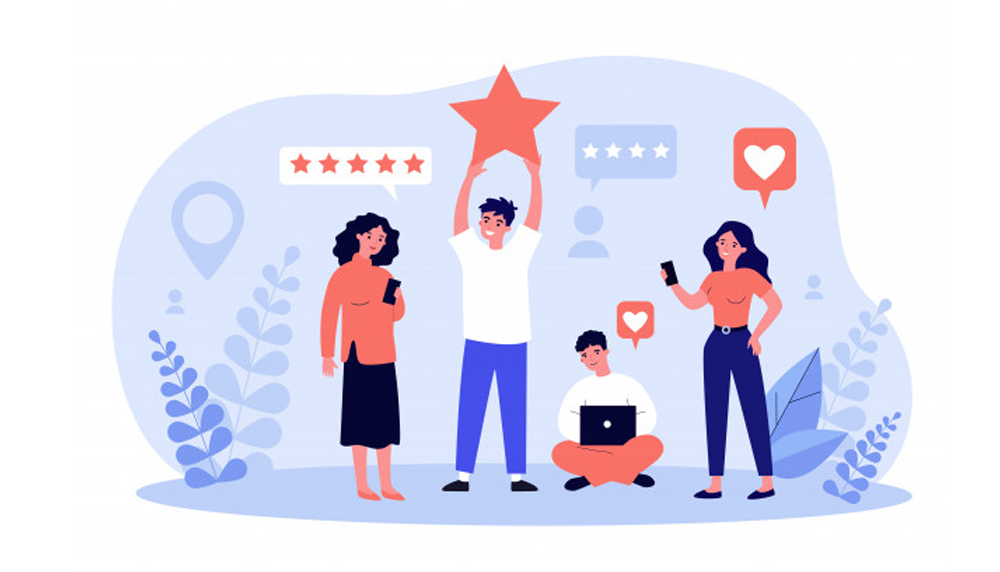 How Does Online Reputation Management Works?
Summed up briefly, Online Reputation Management involves monitoring or tracking and managing the reputation of your brand online, thereby ensuring that your brand or business is adequately represented and in a good light. It is designed to provide potential and existing customers are left with great impressions of who you are, what you do, how transparent you are with your dealings, etc.
To continually create, cultivate as well as maintain your brand's reputation across the web is an ongoing task. It is all about perception.
Public Relations vs. Reputation Management: Are They the Same?
Online Reputation Management, as well as Public Relations, have one goal: to portray the organization in the best light. However, what makes one different from the other is how they achieve that common goal.
Public RelationsFor instance, public relations agencies work externally, including highly coordinated media promotional efforts and advertising. In most cases, it is a proactive venture to consolidate brands instead of downplaying attacks on organizations. In rare cases, Public Relation firms tackle damage control.
Online Reputation MarketingOn the flip side, Online Reputation Marketing is often reactive as it involves actively searching for and responding to potentially damaging reports or content from other companies or people. Most of this work is generally handled internally by the brand itself instead of another firm.
Why Should You Care About Online Reputation Management?
There's hardly any brand worth its salts that has not taken one hit or another over the years. These hits may often be small – i.e., a low star rating here, a negative comment there, etc. – but usually add up quickly. Some companies look at these individual hits or attacks and do not bother to launch full-scale PR campaigns, which may turn out to be one of the gravest mistakes they make as these little fires snowball into severe damage.
This is why Online Reputation Management is highly essential as it helps to maintain transparency, which is an essential ingredient of brand loyalty in 2020.
There is still a place for masterminded Public Relations campaigns; however, consumers are still on the lookout for organic interactions with organizations. They always want to hear directly from businesses via personalized conversations like Instagram comments or direct messages.
Online Reputation Management helps your business to combat negative claims by addressing them openly and directly. And this is something that you need to take seriously since at least 8 out of 10 prospective consumers trust online reviews even as much as personal or word-of-mouth recommendations.
This means that nearly every individual is typically conditioned to seek online reviews before having business dealings or transactions with a new or even not-so-new company.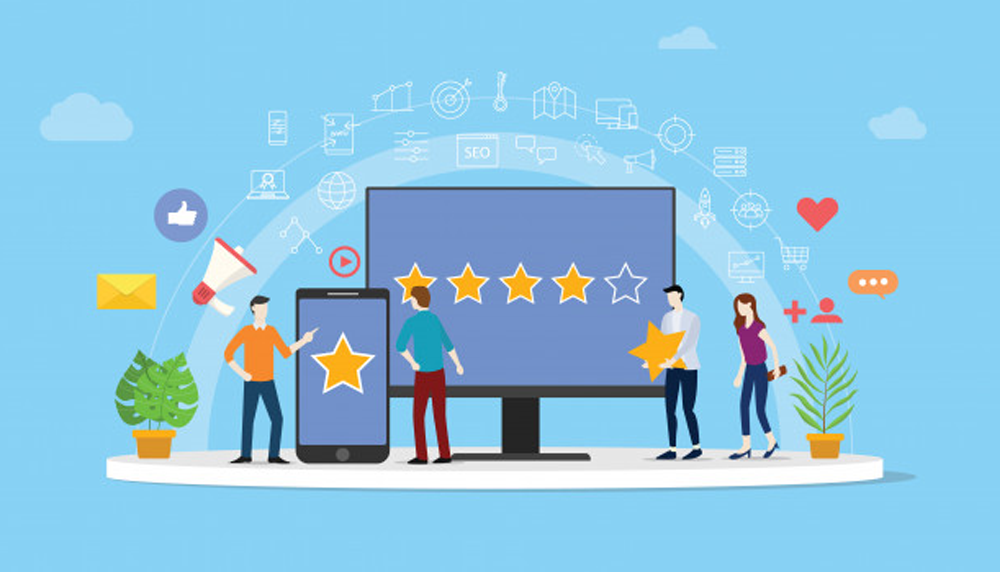 Top 5 Online Reputation Management Strategies to Deploy
Online Reputation Management may look somewhat daunting, given the numbers of social media platforms, as well as review websites where your brand may be mentioned.
Nevertheless, here are the top Online Reputation Management strategies. Each one of the online Reputation Management strategy can be deployed to maintain the reputation of your brand:
1. Always Answer Promptly and EmpatheticallyWhen prospective or existing customers ask questions via direct messages or posting on social media platforms, you should always respond as soon as possible.According to a Clutch survey, up to 83 percent of individuals expect swift responses to social media comments, i.e., within a day or even less. This is why you shouldn't wait too long to drop your response to any question online.Moreover, prompt responses to questions from customers – either existing or potential ones – prevent frustrated or discouraged users from posting negative comments or unsavory feedback about your brand. It also shows the customer that you really value them and their experience with your organization.Answering with empathy is also equally important; it is all about letting the client know you are invested in solving whatever challenge they are facing, and that you are always on hand to assist.Suppose you can convey a sense of genuine concern over the challenge the customer is facing while expressing your desire to fix that problem in a jiffy. In that case, you will win over and retain the customer's loyalty and win new ones in the long run.But failure to respond to a customer's question can turn what should have remained a private message into a public, hurtful, and highly damaging comment. And as you know, prevention is much better than cure i.e., and it is better to prevent damage than to invest in damage control.Careful Online Reputation Management can help you avoid unhappy customers or negative feedback. One of the best and most efficient ways to prevent this is by responding swiftly – and with empathy – to questions in order to appease a disgruntled customer and enhance your online reputation positively.
2. Acknowledge Your MistakesHave you ever faced scrutiny for a perceived or even real scandal? How did you handle it? One of the best courses of action when dealing with such issues is to tender an unreserved apology.When you show remorse, it disseminates tense customer situations and fortifies relationships with such customers. It also shows prospective customers that your organization is transparent and honest and can be trusted.When crafting your apology, make sure it is infused with genuine intention to acknowledge your mistakes and resolve the issue immediately. Address the primary or significant concerns raised by your customers on social media or review websites. And take the time to describe what you intend to do step by step in order to resolve the situation.The medium of your apology is also vital: for instance, if the bulk of the negative comments or feedback or perceived scandal is via a social media platform, the latter will be the perfect space to post your apologies or statement.Everyone makes mistakes, even big brands. However, stating every step, you will take in order to fix the issue or prevent a future occurrence is key as it shows existing and potential customers that your firm is honest and more than willing to acknowledge its mistakes.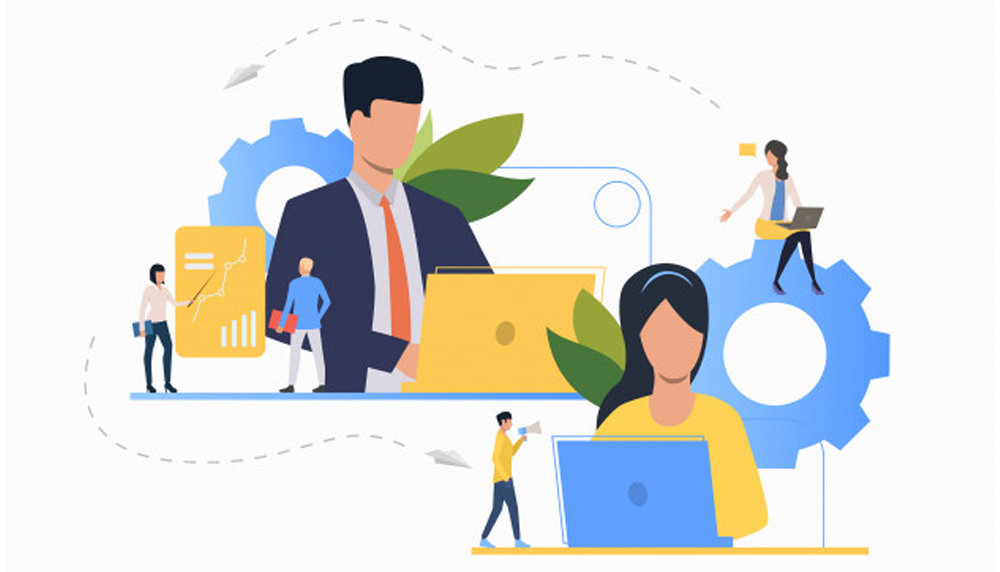 3. Stay Up up-to-date with Your Search Results SEO (search engine optimization) is a way to keep brands visible online. But only very few marketers know and understand that SEO can be a vital tool for minimizing the visibility of harmful content and press with your brand.Every marketer wants their company's pages to show up first and high when their brand's name is searched online. This is because studies have been proven that the #1 result on search engine result pages (SERPs) gets over 31 percent of all clicks.This implies that prospective clients are ten times more likely to click right on the first search than on pages ten spots down.If you want to know or track your brand's search results as well as how your potential and existing customers see, make use of an incognito window.You have competitors, and they are at liberty to bid on your branded keywords in order to make their information or page show up first. To retain that coveted top spot, you may have to bid on your own keywords.You can also improve search results by stimulating happy clients to rate your brand 5 stars on ranking review sites or submit positive reviews. This will significantly enhance your average rating and may even push your site up the ranking pages.This is what prospective customers will see before they click through to your webpages to check out individual ratings.
4. Address Negativity CandidlyIt is generally tempting to wave off negative reviews and comments from customers. This is what some brands have done in the past, believing that ignoring such comments will not draw attention.However, ignoring negative feedback or comments from unhappy or unsatisfied customers would be a grave mistake. More than 82 percent of consumers go through online reviews; of this number, up to 97 percent also check out how businesses respond to customers' requests or feedback. By addressing negative feedback positively, customers will be assured that even if they have any issue with your brand, you will be there to fix it.Therefore, always respond when dissatisfied customers leave negative feedback. Address all issues with determination and patience. When you don't respond to negative reviews, it only confirms the fears of prospective customers and bad press.And it could result in something so detrimental for your brand that no damage limitation can salvage. Addressing negative reviews will help to diffuse the negative perception of the public about your company.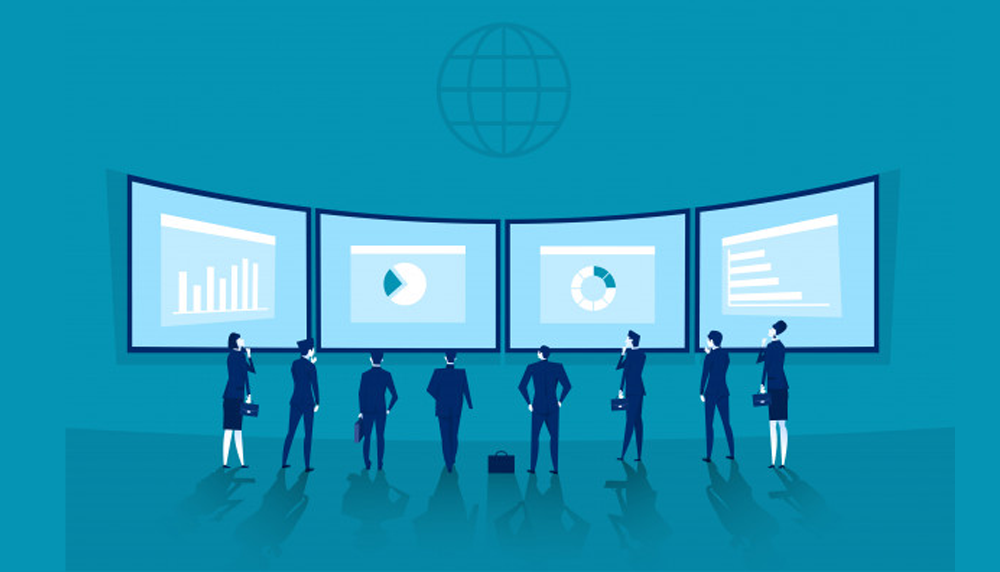 5. Automate Online Reputation Management
Manually Combing through social media platforms and review websites can eat up a lot of your precious time. Save a lot of your energy and valuable time by making use of software that automates Online Reputation Management tasks.
Google Alerts is one of the most user-friendly tools you can utilize for this task. All you need to do is enter the name of your brand and start receiving real-time notifications of news and media stories that talk about your organization or niche. You will know almost immediately when your organization becomes the subject of discussion and respond as soon as possible if necessary.
SEMrush helps users with search ranking analysis. This tool tracks the search engine result positions of your brand as well as that of your competitors. It is so powerful that it does even more than crawling websites and compiling specific mentions of your brand.
SEMrush carries out website audits efficiently in order to reveal how you can make your webpages rank even higher up the SERPs.
Another vital tool you can utilize when it comes to automating your Online Reputation Management processes is Brand24. The latter doesn't crawl news stories but monitors social media for specific mentions of your company. It can also be used to accomplish what is known as 'sentiment analysis' which highlights key emotion words stated in reviews or feedback in order to let you know how customers feel about your organization.
The software mentioned above can enable you to perform high-level Online Reputation Management tasks, which is all about repairing as well as strengthening relations with unhappy or unsatisfied customers.
Prospective clients will judge your brand by what they see and hear about it online. This is why you should always utilize online reputation management to fortify the positive image of your brand.
Always respond to negative feedback and questions, thereby showing your existing and potential customers that your organization is always there to resolve any issues.
By employing Online Reputation Management strategies, you will be in control of how clients/customers view your organization.
865
0
0
cookie-check
WHAT IS ONLINE REPUTATION MANAGEMENT AND WHY DO YOU NEED IT?