Over the last few years, B2B companies have done their best to set the bar incredibly high for web design. Almost gone are the days when all it required to facilitate a seamless b2b website design agency buying journey was to have good content.
Nowadays, both B2B and B2C buyers expect to come across very high-end design, even in highly unlikely places. There is no such thing as being good enough for B2B; your B2B website should reflect your brand identity and values.
Beauty is relative, but that is not an indication there aren't crystal-clear aesthetic principles that will guide your B2B web design.
A reputable B2B website design agency should create highly positive impressions for visitors, to facilitate a smooth B2B buying journey. It must also be clean and complement all the content that they communicate.
The layout of a website is not all about color pallets or designs that make it eye-catching and engaging enough; they are still important, but it is more about content, SEO, usability, structure, social networking, and navigation.
It also includes on-page and off-page factors. All these work hand-in-hand and become influencers of the B2B sales that you crave every day.
Evaluating the Quality of Your Website
First of all, an effective website generates quality leads regularly and in sufficient volume for your business. To achieve this, your website must accomplish the following:
It must have lots of traffic:The key to generating high-quality leads is driving lots of traffic. But your website needs to be discoverable in organic search and also maintain relevance in other channels.
It should engage visitors:You will never generate a single lead if your website is not engaging enough to fully retain the attention of your web visitors.Engaging visitors is multifaceted, ranging from creating an instant connection to providing a straightforward B2B buying journey, thereby engendering a positive user experience.
It needs to convert visitors to customers:Your website is not fully effective unless it takes an anonymous visitor and supports their entire-decision-making process so incredibly well that they are willing to convert. They will either additional information or go right away to purchase.As a respected B2B website design agency, your focus should be to ensure your website performs its best by representing your brand personality as well as coax visitors to buy from you. And when every aspect of your website work together and function smoothly, its quality will significantly increase, thereby attracting more traffic organically.Here are several factors that you should consider when analyzing your B2B website: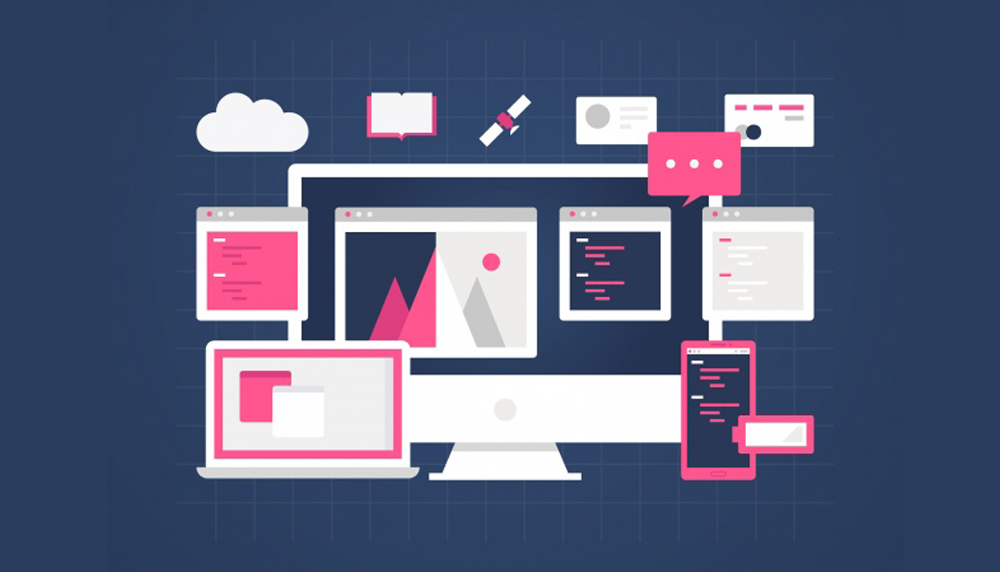 How Welcoming is Your Website?
How welcoming your website is to your target audience or a visitor can be the difference between how long they stay on your site and how fast they click the 'Back' button or click away to your competitor's website.
Your website should be able to engage your potential customers within the first 10-15 seconds of their visit on your website. If your site fails at this, you have already lost them to your competitors, and you need to create or rethink your strategy.
A good website must showcase an in-depth work methodology of the B2B website design agency. It must portray both their clarity as well as the knowledge of the industry with seamless processes in place to manage all requirements.
It would be best if you consider adding solutions for a wide variety of industry cases and experiences about different issues or problems or a B2B website case study. All these will serve as examples of how you handled and overcame various challenges and scenarios in the past. They are the perfect influencers of the B2B sales you need to boost your business.
You may also add thought leadership content via blogs, YouTube videos, etc. which will go a long way in cementing your authority in your niche or industry.
Is the Visitor in the Right Place?
Do you know a B2B website design agency can answer this question via its design and structure? When prospective customers visit your official website, they expect to find the exact information they are looking for. Suppose they need information on the types of services you offer such as B2B digital marketing or other services that a B2B website design agency may offer. In that case, they expect your website to provide in-depth information about the subject matter.
It is in your best interest, therefore, to make it easy for your potential customers to find what they are readily looking for on your website. Don't clutter up your site with landing pages and different tabs.
Always follow the one-click rule, which propounds that your website users should be able to access all relevant information with one click. Ensure that your website has the following vital components:
Typography
Layout
Images
Consistency
If your potential visitors can navigate easily from one part of your website to another, they will be more than willing to convert, thereby increasing brand awareness.
Therefore, be the right place that your target audience will always visit when they need help or information.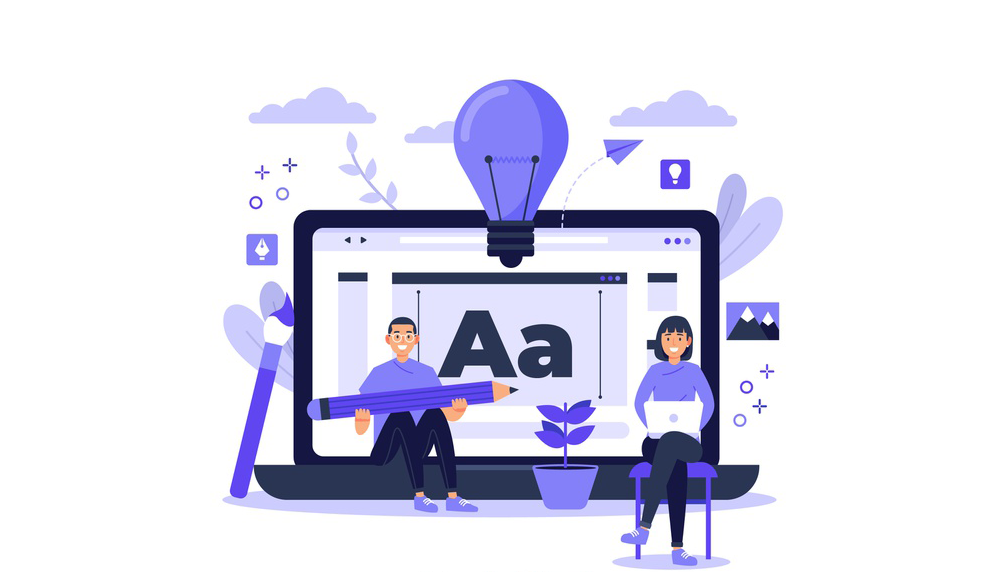 Does Your Website Provide Answers to Your Visitors' Questions?
What is the intention of your B2B website? Are you distinctly clear on what you expect from your official website, especially in terms of the growth of your business? Answering these questions in the affirmative will help you analyze your website to see if it adheres to these expectations or not.
Your official website must be able to meet these functions without fail:
Branding: Creates customer awareness, engagement, and loyalty
Content: User engagement, encouraging visitors to visit frequently, etc.
Lead generation: Collection of prospective sales leads' email addresses.
Source of relevant information: Assisting customers to find valid and relevant information online
Is This a Company that a Potential Client will do Business with?
If you want to effortlessly coax prospective clients and instill enough confidence in them to do business with you, you should demonstrate your ability to help them. Anyone who visits your website should be convinced that your B2B website design agency is run by real and highly qualified individuals.
Feel free to brag about how excellent you are and put your money where your mouth is by backing everything you say with facts and a relevant B2B website case study from time to time.
Offer your potential customers regularly updated content obtained from verifiable sources in order to prove your authority, accuracy, and relevance in your industry. Present all the proofs of your expertise on B2B digital marketing, etc. on your official website. Boast about your remarkable success in this industry via photo galleries testimonies, awards, etc.
All these will serve as influencers of the B2B sales as your potential clients will have no reason to debate whether they should do business with you or not. You will have no problem with the B2B buying journey as your visitors become leads, and get in touch with you for business purposes.
Believe it or not, website credibility is the expected result of purposeful and strategic web design. To achieve this, you need an attractive, professionally-structured web design that is totally free of typos and errors. It must also provide practical information in a form that is incredibly easy to access, clearly representing the purpose of the website such as eCommerce, B2B digital marketing, informational content, etc.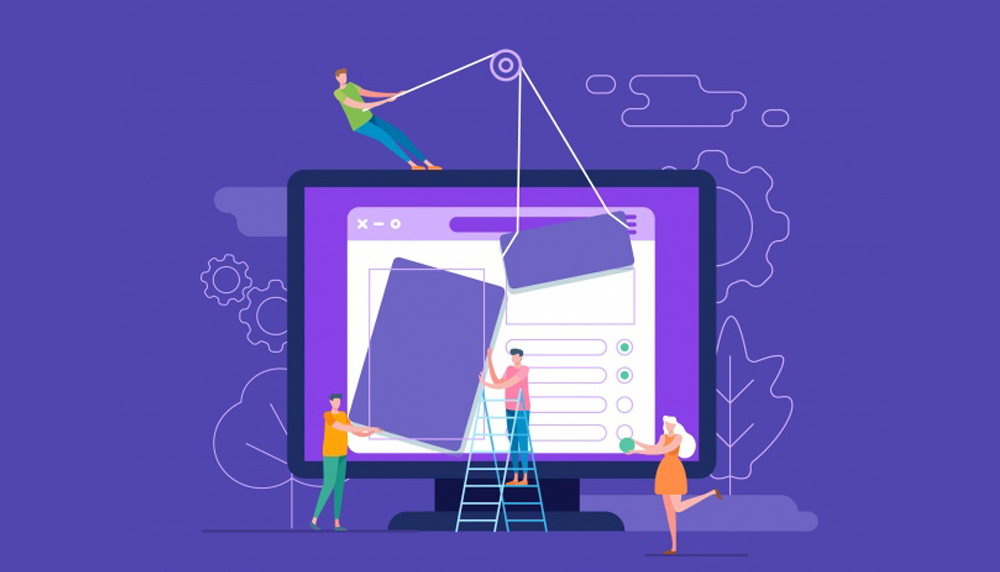 Strategy: Value Proposition
Having a crystal-clear and very concise value proposition is a vital component of a highly effective and quality website design.
Your website should build an instant connection with your prospective clients the moment they arrive. One of the best ways to do this is by asserting yourself, who you are, and what your B2B website design agency can do for them.
Get real about what you do best: are you good at B2B digital marketing or creating a detailed B2B website case study or clients? Use these and every other thing to inform all that follows. Creating your value proposition is a reasonable way to go about this.
And once you have created your value proposition, it will play a crucial role in your sitemap, keyword strategy, navigation as well as your homepage design. It will also inform copywriting and site-wide design. Your value proposition will also serve as the lens via which you keep track of performance so that you can plan improvements strategically.
Sitemap
The primary role of a sitemap when it comes to website design is to reveal which webpages will be built as well as where the pages will live within the website. Your sitemap should stand for or symbolize the numerous findings of the comprehensive research you have carried out so far. It should contain pages that align with your keyword strategy as well as your buyer's decision process.
Not all sitemaps are the same; in fact, every sitemap is different. But less is always more, in most cases. Buyers do not just visit your website to spend a lot of their precious time reading up on every nuance of what you do as a B2B digital marketing agency or a B2B website design agency. Therefore, lessen the number of pages wherever you can.
Concentrate on providing informative and relevant content for every stage of the B2B buying journey. For B2B digital marketing, for instance, the key webpages for the buyer journey may include the homepage, services, a B2B website case study or other related matters, and a consultation offer. A SaaS business may entail a homepage, distinct features, pricing, and a trial offer or a demo.
You should also include the following on your sitemap:
Business-essential pages like privacy policy, terms and conditions, etc.
Landing pages
Blog and blog post pages
Thank you pages, etc.
All these will serve as influencers of the B2B sales you crave for in your business as a B2B website design agency.
There are several tools you can utilize online for creating impressive sitemaps. But one of the best, according to industry experts and reviews from users, is LucidChart.
LucidChart is an innovative tool for generating and updating sitemaps. It comes with a slick flowcharting feature or functionality that makes it a walk in the park when it comes to creating your sitemap. You can even share it in a wide range of formats and kept up to date with continuous changes.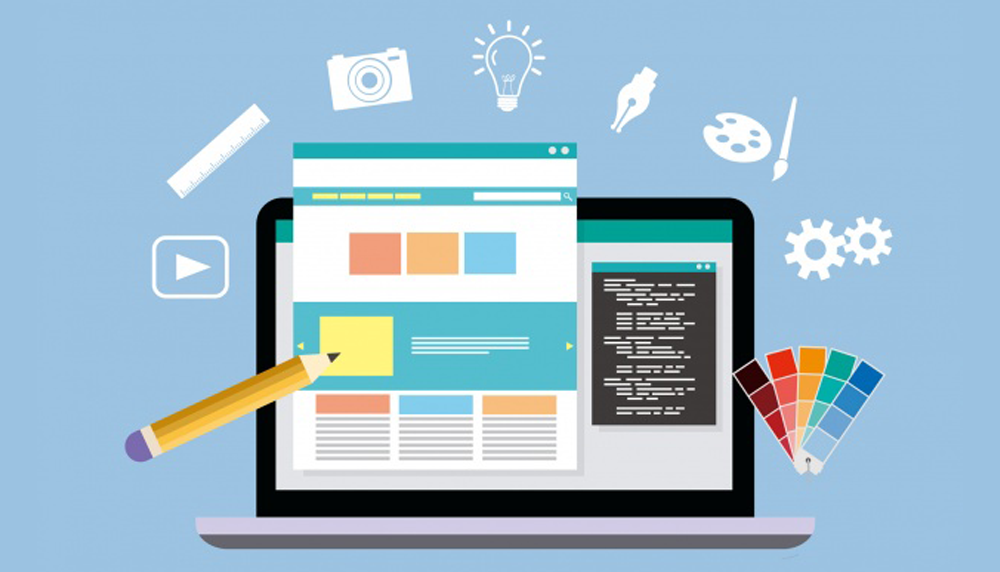 Checkout Your Competitors
Competition is a good thing, even though many business owners don't believe it is. First of all, competition shows that your niche or industry is lucrative, or else, no one company or organization other than yours will be running a business in that particular industry.
And secondly, having competitors puts you on your toes and on the lookout for what is working – and what is not working – in your sector.
Thirdly, you want to be 100 percent sure that your differentiation as a unique B2B website design agency is clear. If you accidentally – or intentionally – emulate a competitor's design or adopt identical positioning, it will never result in an effective website.
Get some insight into the short-tail and long-tail keywords that their websites are fully optimized for. And then use this data to support your keyword planning.
You can utilize several tools for this purpose, such as SEOBook's Keyword Density Analyzer which informs users what the most frequently-used phrases and words on any page are. And SEMRush, which provides insight into your competitor's paid and organic search performance.
In most cases, your site is the first impression a user or prospective client will have of your brand.
You need to make sure that the website provides an excellent first impression where it matters most. And it must continue to provide satisfying and seamless experiences to your prospects as well as your customers in the long term.
The issues highlighted in this article will set the foundation for a usable, satisfying, and convenient website for the end-user.
These are components or features that work as influencers of the B2B sales. It will help to build trust, generate high-quality leads, and boost conversions. It will also help to speed up your business growth as a B2B website design agency or B2B digital marketing firm.
796
0
0
cookie-check
WHY B2B WEBSITE DESIGN GOES BEYOND LOOKS ALONE