If you are one of Instagram's 1 billion active users (as of February 2019), then you already know how powerful – in terms of marketing – that social media platform is. It is a prime place for promoting your products, connecting with customers, and implementing many of the Instagram marketing tips shared by gurus and coaches.
The social media platform also has several influencers with a breathtaking number of followers. If you are business-savvy and have a good plan, you can milk this site and become a very influential brand.
You should learn how to post the right type of content that appeals to a large group of people. This will help you stay relevant and attract new followers to your page, thereby boosting your influence over time.
However, it can be pretty challenging to know which type of posts will work best for growing your target audience. There is a plethora of Instagram marketing for beginners' guides on the web, but not all of them work.
In this guide, you will discover 10 powerful Instagram marketing tips that you can implement in order to start generating income and building influence:
1. Get an Instagram Business Profile
In any Instagram for beginners' course, the first thing you will be told to do is to create an Instagram Business Account. It makes a lot of sense since the goal is to genuinely make a lot of money off the platform while offering valuable products or services to your followers.
Switching from your current profile to an Instagram business account is a walk in the -park. Head over to the settings at the upper right-hand corner of your smartphone and click on 'Switch to Business Profile.' Your current profile will switch to a business account.
Having a business profile on Instagram comes with a lot of benefits. One such benefit is that your contact button appears on your Instagram page. Any of your followers interested in your services or products can click on that contact button in order to get in touch with you.
Secondly, having a business profile allows you to create, edit, and publish Instagram ads without heading over to Facebook Ads Manager. It is a breath of fresh air to use the advertising tools on Instagram without using the tools on Facebook.
Moreover, you will also have access to and use Insights, which is Instagram marketing analytics tools. This is where you get to see the stats about the reach and impressions of your posts on the platform.
These are the perks you unlock as soon as you switch your current profile to a business account. Start utilizing these tools effectively to track your metrics; this will enable you to have an in-depth understanding of your target audience.
2. Post Product Teasers That Entice Your Followers to Buy
Do you know you can sell a lot of products by posting product teasers on Instagram? Yes, it is possible. Not many people believe or know that Instagram marketing is a huge place to advertise products and services. The majority of Instagram users log on to the platform in order to post their latest pictures, videos, etc.
This is why you need to play your cards right so that you don't scare users or annoy them with incessant ads. You must never be too pushy, or you may start losing followers faster than you can blink.
However, product teaser posts are simple ways to convey ideas about your products to boost excitement without necessarily looking like you are too pushy.
Do your best to put out laid-back product teasers; don't push your followers to purchase anything. This seeming inaction can push some of your followers to purchase a product or pay for a service.
If that doesn't happen, they could engage with your posts by liking it, comment on it, or end up sharing with a friend or two. So, show off your products by posting their photos on Instagram without being too pushy about it.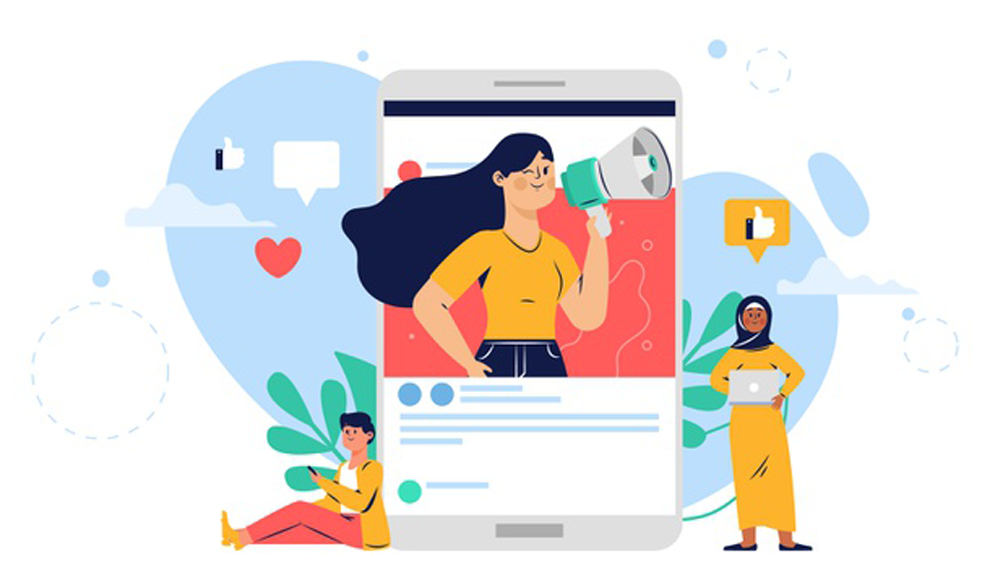 3. Use the Free Tools on Instagram
Instagram business profiles work almost like Facebook business profiles. On the latter, you can utilize Audience Insights to view stats like engagement data, impressions, and so much more. Instagram has similar tools found in its 'Insights' toolbox.
From this tool, you can also view a detailed list of your followers' demographics, including relevant information such as location, gender, most active hours, age, and so on. You can even get unbelievably specific data on the posts you put up on the platform for the week.
This will enable you to determine how well you connect with your followers, as indicated by the impression you earn for that timeframe. You will also see the posts with the most impressions, engagement, etc. and why they are mostly on top of underperforming ones.
Make no mistake about it; you are looking at some priceless tools that will help you understand exactly how your followers interact or engage with your content every day. And the most beautiful part of it all is that these tools on Instagram are accessible for free, just like the tools on the Facebook Ads Manager.
If this is the first Instagram marketing tutorial article you are reading, you may be wondering why you need a plethora of tools to use Instagram. After all, Instagram is supposed to be a fun place or social media platform.
The truth is that the more you know how your followers or users of the platform interact with your posts, the better you can readily adjust your content in order to boost engagement.
A quick tip: The most attention-grabbing and proven category of posts that always boost engagement is product teasers.
4. Use Instagram Stories Effectively
Do you know that you can generate high-quality leads via Instagram Stories? Yes, Instagram Stories are not there just for fun. The business-savvy utilize this highly interesting aspect of Instagram to generate leads for their businesses
Instagram Stories, which are incredibly similar to Snapchat Stories in terms of features, is live for only 24 hours. This means that anyone at any point or time of the day can log onto the platform and view your Stories within the 24-hour timeframe.
They don't appear in news feeds but in a small area right above the news feed. This has made this remarkable feature a worthy competitor with Snapchat Stories, especially when it has to do with engagement.
Users can click on your profile or business photo at the top, and a window pops open where they can easily view your Story. It works like a slide and moves from one slide to the other. You can also save Stories to any of your devices and reuse them at a later date.
Instagram Stories hold several under-utilized benefits for businesses or brands. For instance, Stories are well-positioned at the top of your followers' timelines. This makes it easy for users to see that you have loaded up your Stories, and they can view it each time they log onto the platform.
Some brands have successfully used Instagram Stories to effectively capture BHS (behind-the-scenes) photos and videos that may not generally be considered 'high-quality.'
Stories are so unique that you may not necessarily post content that aligns with your Instagram page or brand. It just needs to be entertaining, informative, and engaging. What is more, the perfect place to experiment with different content such as short videos, images, live videos, Boomerangs, rewind videos, texts, etc. is your Instagram Stories.
You can also take it up a notch professionally by using online tools like InVideo and Canva to create fantastic videos and images for your Instagram Stories.
When using Stories, you can tag other Instagram accounts. This is quite impressive, especially if you collaborate with an influencer or another brand. You can also use face filters or stickers while editing your visuals in order to create eye-catching and fun images.
All the photos and videos you add to your Stories plays out in the same sequence you uploaded them. You can add unlimited visuals to Stories at any given time, and this remarkable feature is accessible by all businesses worldwide.
Take note that you can only use Stories when you log on to the platform via the platform's official mobile application. At present, users of the platform can't send Instagram Stories as direct messages.
However, the majority of Instagram users access the platform via the smartphone mobile app instead of the website. You stand an excellent chance of reaching as many of your followers as possible.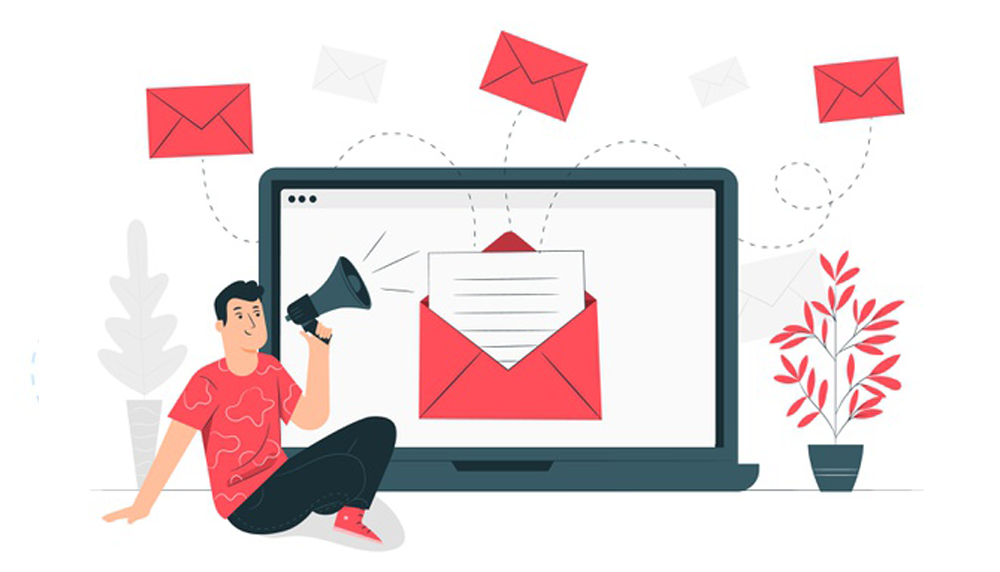 5. The Power of Sponsored Ads
Instagram adverts are rife on the platform, and they are so subtle that they don't interrupt the user experience. You can play this to your advantage, especially during the peak hours of user activity.
You can also set an ad budget for your Instagram ads, thereby enabling you to control how much you want to spend. The platform also has the carousel feature, which you can utilize to showcase a single sponsored or multiple ads.
Sponsored ads give different brands what it takes to target their respective audiences uniquely. Before the advent of sponsored ads, only users of the platform that follow brands they love could see their photos or updates.
But now, brands can promote their products or services to any user of the platform that fits their target audience. This means that practically nothing can limit your reach when running sponsored ads.
Now, any time you plan to run sponsored ads, ensure that you use engaging content that appeals to the target demographics' interest. You can post new content or turn existing posts into sponsored ads; this is why it is vital to keep tabs on your top-performing posts.
Push out these high-performing posts in the form of sponsored ads a little later in order to target potential customers on the platform.
To get more value for your money, generate more leads/sales, run multiple posts as sponsored ads, and target different audiences simultaneously. This should engender more engagement if done strategically.
Bear in mind that sponsored ads can be run in different forms, and they include:
Stories
Videos
Photos or images
Stories Canvas
Carousel/Dynamic ads
Research has shown that Instagram Stories, whether sponsored or not, is the most engaging way to connect intimately with followers or your target audience.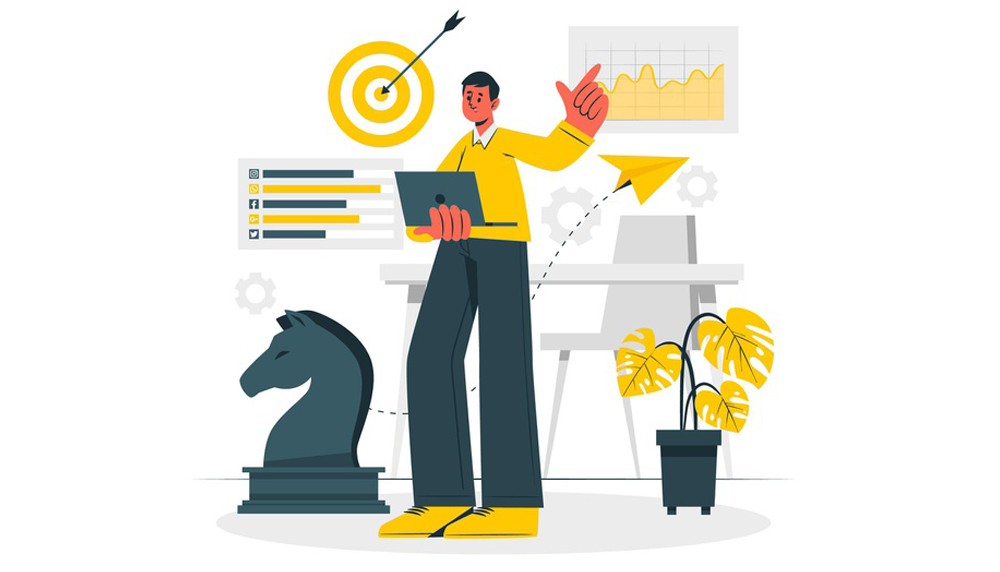 6. Collect and Post User-Generated/User-Submitted Images
Working hard and smart is the way to go in this digital era. You can work smart by using user-submitted photos to generate great and engaging content for your Instagram page.
This strategy works best if you already have an engaging audience, whether hundreds or thousands of followers. You will be able to leverage your followers to generate useful content for your brand.
There is an excellent chance that your audience will even enjoy user-generated content much more than yours since it is unpredictable and genuine.
Instagram is rife with brands that use tons of user-generated content on their business pages to promote their products or services.
All you need to do is to inform your audience that you will tag them if you end up choosing their Instagram photos to Regram. Since it is highly likely that your followers are also looking to build and grow their own following, they will be incentivized to create and post user-generated content consistently.
You need to, however, choose your photos wisely, so make sure:
That the photo fits your brand image
To check how big the following of the individual whose post you want to share has
How appropriate the photo is to your target audience or followers
7. Partner with Influencers
The fastest way to connect to your target audience or potential customers on Instagram is to connect with influencers. Influencers are celebrities or individuals who have successfully built an audience over time, resulting in a large, cult-like following.
Every day, research or findings confirm that more people are purchasing products or paying for services based on what they see on their Instagram Stories or feeds from the influencers they follow. This is because many people trust them or their judgment and are more than willing to buy anything these influential people recommend.
The trick to making a lot of money and generating high-quality leads for your email marketing campaign involves partnering with the right influencer on Instagram. Therefore, the first step is to identify the right influencer with a continuously growing audience that is highly relevant to your service or product.
When you get the right influencer, you should not focus on direct sales or short-term gains. The benefits associated with getting recommendations from an influencer are numerous. You will even enjoy more benefits if you can get a handful of influencers promoting your services or products on their respective pages.
Most influencers have over 100,000 followers that they can expose your brand to. This is why it is vital to foster a close relationship with each influencer in order to foster lasting brand awareness with your new audience.
8. Always Post at the Right Times without Over-Posting
When you over-post on Instagram, you will end up turning off or annoying your followers. Many of your followers may start un-following you. However, it is also important to post consistently at set times so that your followers can see your posts from time to time.
Therefore, find out the peak hours and days when most of your followers are on the platform before posting your stuff. Research has shown that Mondays and Thursdays are the best times to post, while Wednesdays and Sundays are the worst days to post content on Instagram.
The best times are usually between 8:00 am, and 9:00 am, depending on your time zone. This is when most people are commuting to their jobs or getting ready for work and checking out social media platforms for the gist of the day.
9. Generate an Interactive Branded Hashtag
Instant engagement is possible if you can generate interactive hashtags that your customers can use at random to post user-generated content. This will also allow your audience to search through every post that relates to your brand.
When you create a hashtag for your brand and your followers or anyone for that matter, posts a photo, video, or text using the tag, you will end up getting a lot of free advertising, i.e., your brand will be exposed to the followers of those who post your content.
You can also create a branded hashtag by using your brand slogan or phrase.
10. Track the Right Metrics
This Instagram marketing tutorial will not be complete if you don't know how to track the right metrics. This will help you to boost your Instagram performance and optimize it as well for maximum results.
Having measurable results informs you of what is working and what is not so that you can make adjustments. Track your follower growth rate via a tool called Influencer Dashboard. You should also measure engagement rates, including comments and likes.
Finally, track or measure your URL click-through rates (CTR) via Sprout Social; average click-through rates on Instagram is 0.94 percent, according to Conversion XL.
Instagram is a beehive of activity with over 1 billion active users. Savvy brands are taking advantage of this platform to reach hundreds of millions of their target audience every day.
Read through this Instagram marketing tips or Instagram marketing for beginners and start tracking your engagement rate, growth rate, and your click-through rate.
1177
0
0
cookie-check
10 EFFECTIVE INSTAGRAM MARKETING TIPS FOR BUSINESS TRANSFORMATION