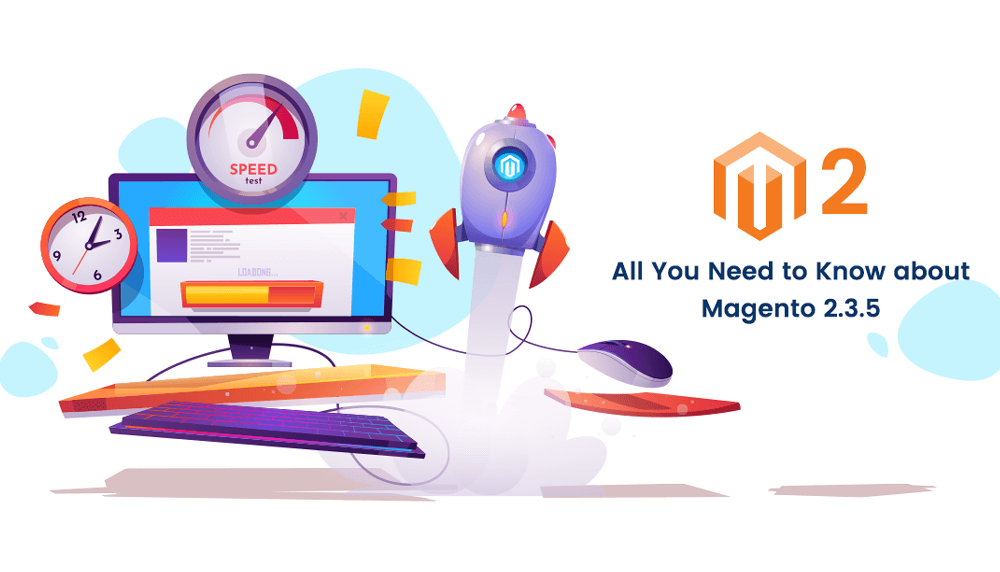 Do you want to develop an eCommerce website with a mobile-friendly theme? Perhaps, you need such a website that does not lack world-class features that make it unique. If you are also one of those that have always entered the following question, 'What is Magento 2?' in Google's search box, then you have landed on the right page.
Once upon a time, several online business owners were looking for a sophisticated eCommerce solution that offers a blend of flexibility, extensibility, and scalability at their fingertips.
And so when Magento eCommerce came on the scene, these business owners were more than eager to try it out, and they were not disappointed. The success they enjoyed with Magento eCommerce has remained unprecedented to date.
By the time you read this article to the end, you will know everything about Magento eCommerce and have answers to your question, 'What is Magento 2?' along with more information about the world's leading eCommerce platform. You will also become sure of which eCommerce platform to choose as you plan to set up and develop your online shop.
If you are ready to know more about Magento eCommerce and its impact today, let's dive in!
What is Magento 2?
Magento 2 is an open-source Content Management System (CMS) – just like WordPress – that allows business owners or retailers to scale their businesses in the eCommerce world. It is a built-in PHP platform that enables developers to create eCommerce websites. Varien launched Magento on March 31, 2008, and it was developed on the Zend Framework platform.
There are presently hundreds of thousands of business owners around the world that use Magento eCommerce. Even big brands like Samsung, Nike, Coca Cola, etc. power their online stores with Magento. Research has also shown that omnichannel marketing, advanced inventory management, and powerful CMS make Magento eCommerce one of the world's leading online store solutions for more than a decade. Magento powers up to 26 percent of the best eCommerce sites. This implies that Magento handles more than $100 billion in gross merchandise volume annually.
For those asking 'What is Magento 2?' it is an upgrade of Magento 1.0, which is the first – and free – version that was rolled out many years ago. It is the latest incarnation of the major enterprise-class eCommerce platform that is currently utilized by more than 200,000 online retailers. According to in-depth research, it is estimated that at least 1 in 4 online businesses use the Magento software.
If you use Magento 2, it means you are probably using Magento Commerce, a premium version with prices that start from $22,000 per annum. This version gives you more functionality than Magento 1.0, including targeted promotions, advanced marketing features, and customer reward programs. Users will also get 24/7 support from the Magento tech team.
You may not be aware, but eCommerce is an ever dynamic phenomenon. There are over 86,000 active sites in the United States alone that use the Magento eCommerce CMS. This platform is second only to WooCommerce, especially when it comes to websites that use eCommerce platforms or Content Management Systems.
Moreover, nearly 60 percent of online buyers use mobile devices – like tablets, smartphones, laptops, etc. – to make purchases online. This is where you, as an astute business owner, will appreciate the power of Magento eCommerce CM.
Here are some quick facts about Magento eCommerce and how powerful it is in the digital world: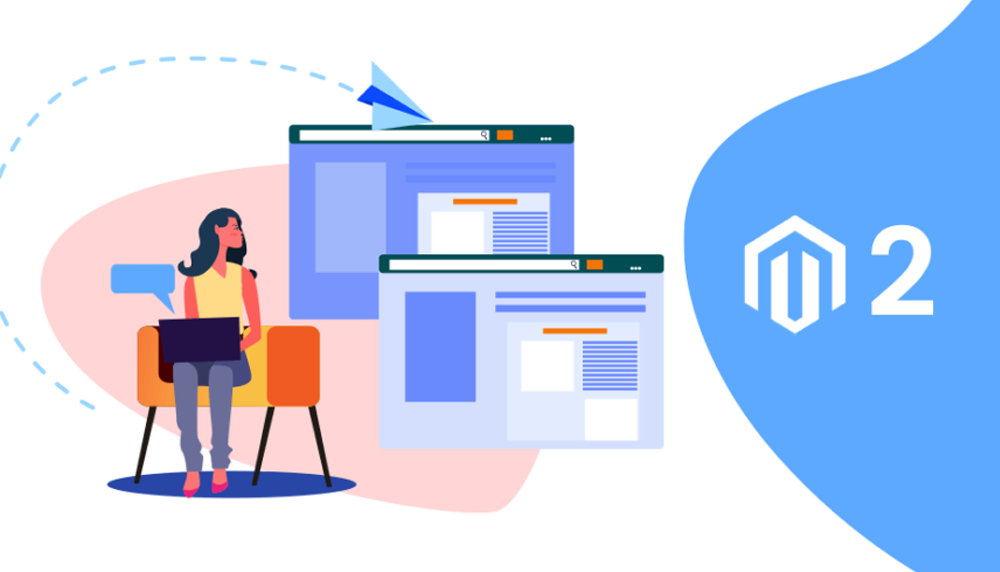 Magento eCommerce was fully recognized as the most popular platform in 2013.
In 2018, more than 250,000 merchants around the world powered their online businesses with Magento.
The name 'Magento' was coined from the color 'magenta,' which was initially featured in the original logo.
Magento is downloaded and installed nearly 5,000 times per day.
Magento eCommerce currently powers more than 25 percent of online stores.
Magento currently has a market share of about 19.64 percent in the top 1 million sites.
In 2018 alone, Magento handled up to $155 billion worth of online transactions!
The average documented shopping cart abandonment rate of Magento 2 is 69.23 percent.
That is not all. As regards Magento eCommerce:
Magento's economy will reach up to $13.6 billion by 2020.
Global online commerce sales on the Magento platform will reach $224 billion by 2020.
Devlyn, a big brand, used Magento eCommerce to sell glasses online via multiple channels, thereby increasing their mobile conversion by more than 271 percent!
Big Companies that Use Magento
It was mentioned earlier – and briefly – that big organizations also use Magento. Here are some of them that you may recognize:
Nestle Nespresso
Ford
Fox Connect
Rubiks
Coca-Cola
Vizio
Jaguar
Samsung
Rebecca Minkoff
Nike
Men's Health
Warby Parker
Olympus
Lenovo
Christian Louboutin, etc.
If you are still entering the question, 'What is Magento 2' in Google's search box, it simply means that you are not too familiar with the previous versions of this exceptional eCommerce platform. Magento 2 takes this to a whole new level as it comes loaded with beneficial features, user-friendliness, and a scalable eCommerce environment.
What Makes Magento eCommerce Different from Others?
If you are still asking 'what is Magento 2' or what makes Magento different from other eCommerce platforms, read on to find out more: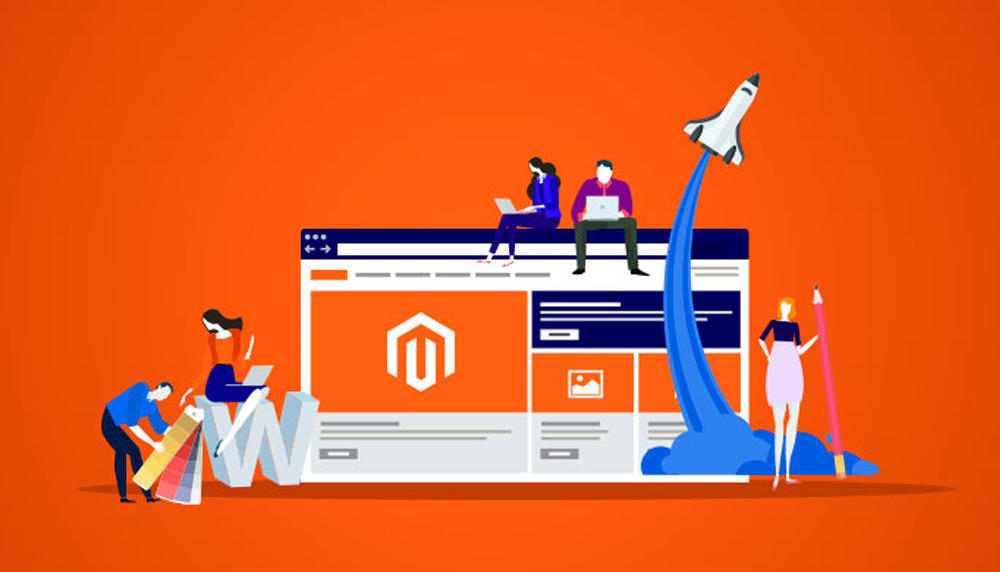 Mobile Responsiveness
The online universe is presently a mobile-dominant one. And if your online business must be a resounding success, you need to put more effort in order to cater to your mobile-savvy customers. This is one of the primary reasons why Magento for eCommerce is superbly compatible with mobile devices like tablets, smartphones, etc.
The Magento Content Management System efficiently supports HTML5 in order to maximize the mobile shopping experience of users or customers. It also supports video as well as the ability to adjust image sizes. And consequently, your mobile eCommerce store becomes readily optimized.
Magento's built-in drag-and-drop feature makes it easy for users to quickly and easily customize anything you want. And your customers will always have a fulfilling brand experience as they shop via their mobile devices anytime and anywhere.
Secure and Reliable
Magento is one of the most secure and highly reliable eCommerce solutions for shop owners. This implies that buyers can visit, place orders, and use their personal transaction information without the risk of exposing their details to unauthorized third parties.
Highly Customizable Since it is An Open-source Platform
Magento is a scalable eCommerce solution that allows users to customize and extend their platforms to create differentiated and unique branded experiences. This CMS platform adapts incredibly well to changes and can be modified to meet online shop owners or entrepreneurs' utmost requirements.
Vibrant Magento Community
Since Magento became popular and the go-to open-source eCommerce platform for everyone, a large community of dedicated product providers, shopkeepers, brokers, project managers, CEOs, developers, eCommerce consultants, designers, product managers, tech solution providers, etc. have come together to form a highly vibrant Magento community. This is in response to the direct exchange of information about the Magento platform.
This has further propelled the unique eCommerce platform to a powerful position that many of its competitors envy every day. This exceptional community ensures every member is on the same page.
This means that if any developer has issues with their Magento eCommerce site, the ever trusted community can offer assistance by providing the proper guidelines to follow to fix the problems.
The community – and platform – is safe, thanks to the regular or consistent updates that readily fulfill the needs and requirements of end-users.
Allows Users to Freely Choose Desired Hosting Services
With the Magento platform, eCommerce retailers can select any hosted platform of their choice. There is no need to stick with only one hosting platform anymore.
This means that as a business owner, you can be selective with different hosting companies. You can also have your own files, which is a unique thing.
Easy and Seamless Multi-platform Integration
Third-party modules and add-ons can be quickly and seamlessly integrated with a Magento-powered store. This eCommerce platform allows users to modify it to their hearts' content without any restrictions.
You can also add Google Analytics and any other third-party integrations like MailChimp, eBay, PayPal, etc. to their eCommerce to contribute or facilitate data analysis.
Your job as an online retailer is to find out the best gadgets so that you can quickly plug in your online store right away.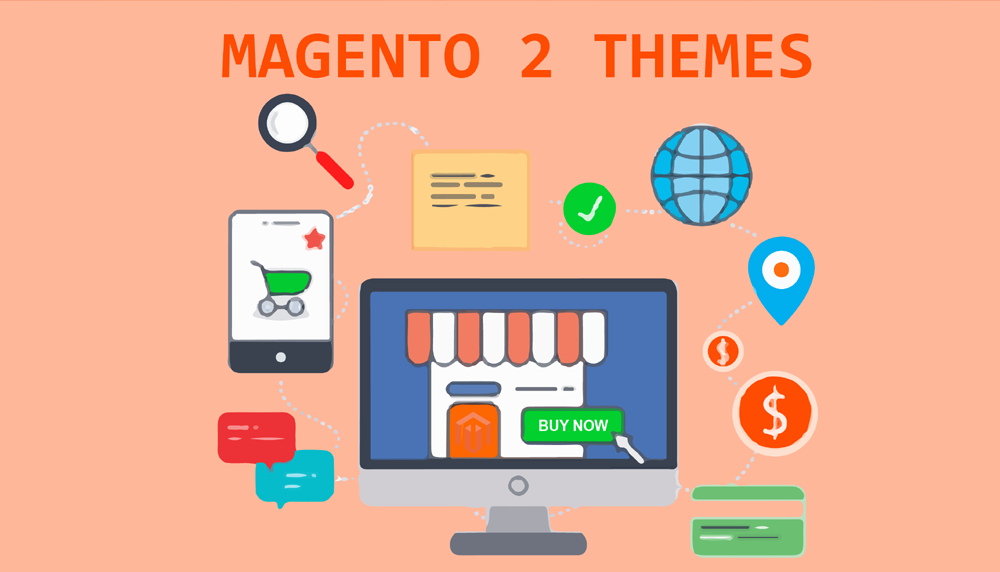 Superior Support
For any business to thrive in this digital era, the support angle must not be left out. It plays a very integral part in the growth of any company that wants to go far.
Conventional or online, support operations will always be an integral part of the company's success and growth. And so it is with Magento for eCommerce: the tech support team holds crucial importance.
Magento is an eCommerce platform that keeps getting invaluable additions due to the constant and regular updates, especially in terms of stability, all-year support, and security.
The active and vibrant Magento community, as well as the developers, help to enhance the platform for a much better user experience. Therefore, this brings the top-notch eCommerce standards for Magento.
All these trickles right down into the eCommerce platform, thereby making it faster, easier, and much more seamless.
SEO-friendly
Believe it or not, SEO (search engine optimization) is not dead, and there is no sign that it will ever be. Magento is an SEO-friendly eCommerce Content Management System.
The eCommerce platform comes loaded with several SEO features, which include:
SEO-friendly URL structure
Layered navigation
Sitemaps
Product title
Meta tags
Keywords
URL rewrites
Descriptions, etc.
All these features will work conjointly to push your eCommerce site higher up the search engine ranking pages (SERPs). This will make it easier for your prospective customers to find you online without stress. Use these features to their fullest extent in order to take full advantage.
Magento is always up to date with the latest SEO ranking factors. The eCommerce platform provides great meta-implementation options and a URL structure that is required for SEO.
Magento also includes analytics that helps to track web visitors. This is one of the most prominent features that make this eCommerce platform outstanding in the digital universe today.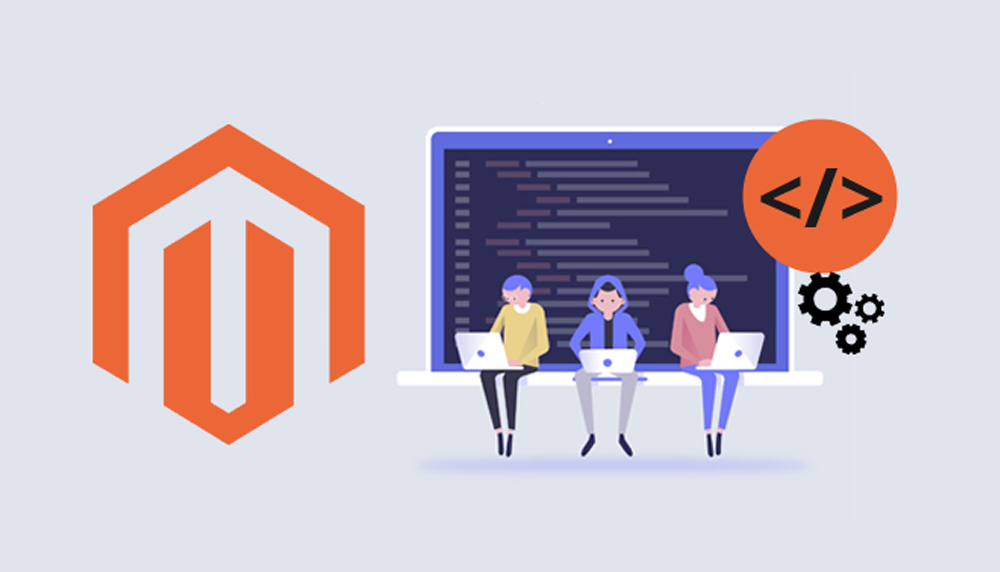 Faster Loading Speed
For those still asking, 'What is Magento 2?' you should know that Magento is one of the fastest loading eCommerce stores in the world today. This makes it the winner when compared with any other eCommerce platform.
Magento produces fast-loading web pages, ensuring that your eCommerce website will never plummet down the search engine ranking pages due to slow-loading pages. The loss from slow-loading web pages can be immediate in many cases. And it sometimes leads to unintended and unpleasant consequences.
High Performance
When it comes to query time, page load time, and other static or dynamic operations, Magento still emerges the winner. This is because the remarkable eCommerce platform ensures your online store's optimum performance while using up minimal server resources.
Do you know that only a few hundred milliseconds of latency process can completely and significantly kill your eCommerce site's chances with prospective customers? Magento is coupled with modern technology – such as Redis, Varnish, Memcached, FPC, as well as optimized data options.
This implies that Magento can fittingly and conveniently cater to the fundamental requirements of eCommerce businesses as well as their clients.
Cart and Check-out are User-friendly
While customers shop, they are guided every step of the way into purchasing their desired product. After finishing with adding products or items to the cart, customers can choose from the multiple payment options that Magento supports.
This means that Magento is robust enough to accept the integration of several different payment gateways. Using Magento to power your eCommerce website ensures that you are no longer limited to specific payment options.
The fact that Magento accepts multiple payment options is enough response to the question, 'What is Magento 2?' And it should erase any doubts you may have nursed about using this outstanding eCommerce platform.
Multitasking
Do you love multitasking? Well, so does Magento! For most business owners, the first thing that strikes their minds when asked 'What is Magento 2?' is that Magento saves a lot of their precious time.
This is because the eCommerce platform allows users to carry out multiple tasks simultaneously. This means that you can work on other crucial tasks while keeping track of your Magento site's performance.
Developers and merchants can also easily manage all of the billings, items, and customer information via a single, user-friendly admin panel called the eCommerce Content Management System.
Magento eCommerce CMS is inarguably the ultimate solution that offers a great business environment and a high scale of security. It provides a wide range of flexible tools that cover every one of your advanced SEO, catalog-management, and marketing needs.
Are you considering redesigning or launching an eCommerce site? Then Magento is an excellent choice for your Content Management System. It is SEO-friendly, robust, ideal for sales, customizable, and incredibly easy to integrate with third-party web apps or sites.
Hopefully, if anyone asks you, 'What is Magento 2?', this article has shed enough light on the subject.