Websites are complex, and launching a new one can be pretty stressful, especially for web designers. Many things can easily be overlooked – such as a misspelled word or broken link – and that is a chance that Pre-launch website checklist for designers a reputable Website Designing Company shouldn't take.
The web designing process is complicated and lengthy. This is because it is essential to stay in touch with different people throughout the entire process of website development. It generally starts with setting up and meeting the client and having a full grasp of their views about the website. Understanding your client's perspective is what will make the site come alive.
To handle the entire process and deliver a top-notch website, no step must be missed or skipped. This is why it is highly crucial to have a prelaunch website checklist for designers. It is a lifesaver that most designers utilize in order not to miss any vital task and to ensure the website comes out perfect.
In this article, you will learn the pre-launch website checklist for designers that will make you stand out in the Web Designing Company you work for.
What is a Prelaunch Website Checklist for Designers?
A pre-launch website checklist for designers is a task list that involves all the vital things that must be completed and checked over before launching a website. This is part of Website Designing Services and is highly essential for the following reasons:
Never missing a crucial detail: There are several different things that a designer must stay on top on before launching a website for the first time that it is very easy to miss some minor details. However, these small details could be much more important than you may think. Getting these minor details right and working as planned are as crucial as the big things.
Keep your entire team involved in the process: A pre-launch website checklist for designers can work across different departments in order to ensure everyone stays on task. It is also vital as it ensures all the necessary little tasks are fully completed and maintained to a high standard.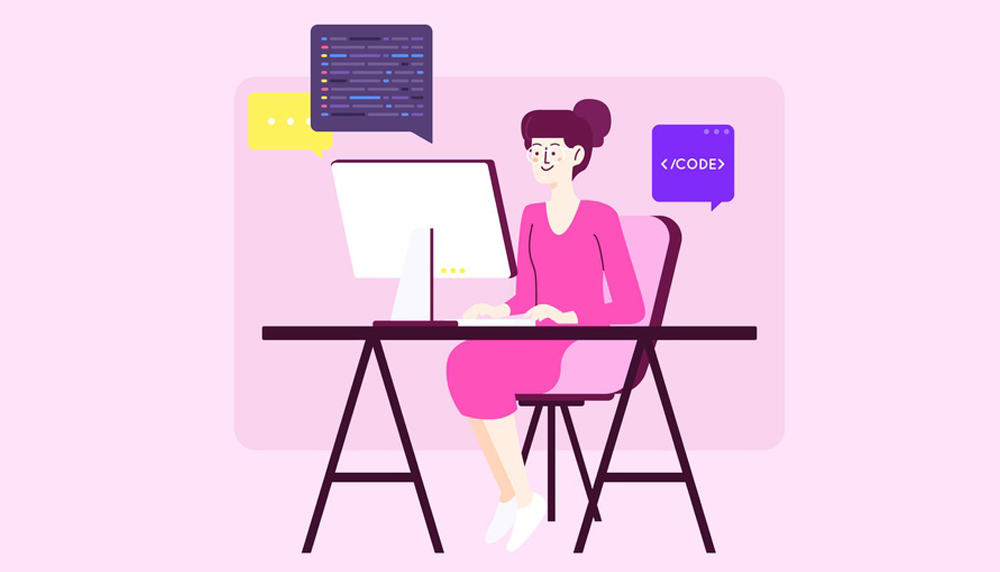 Failing to run a thorough check on that website before hitting that publish button could lead to malfunctioning. This is definitely not what you or your client wants while trying to build a sustainable reputation in the blogosphere. And it is something that a respected Website Designing Company would do if they don't want to tarnish their reputation.
What Should You Include as Part of a Pre-launch Website Checklist for Designers?
Your pre-launch website checklist for designers, as recommended and carried out by a trustworthy Website Designing Company, should include the following:
Industry standards
What are the industry standards that are currently trending or prevailing in the niche? Does the client's view portray that standard? It is the professional job of a website designer to ensure that the client's concept merges with the industry standard.
If there is no relevance with the industry as well as its standards, then the best web design ideas could work. A Website Designing Company that has been in the field for years will not make errors when creating a website and ensuring it conforms to industry standards.
Browsers
Making the website highly compatible is one thing, but browser compatibility is another thing entirely. Websites load differently on different browsers, and this is why you need to check how well your site loads on these browsers.
Make sure that the website loads clearly on Mozilla Firefox, Chrome, Microsoft Edge, and Safari, both on desktop and mobile devices. These browsers are the most used these days even though statistics have shown that Chrome is the most popular browser. Many internet users have these browsers as their default browsers, just as they visit the web via different devices. And when you overlook browser compatibility, it will indirectly deflect such users from visiting your website.
It is not naturally possible to test every browser or device out there. You can make use of versatile tools like Browsershots and CrossBrowser Testing to predict your website's performance on varying browsers. A good Website Designing Company may be able to test the compatibility of your site with several browsers as part of their Website Designing Services.
Layout
You must ensure that the layout of the website matches the screen sizes of the devices – i.e. laptops, smartphones, tablets, etc. – that end-users employ to access the internet. This means that the overall design of the site must be compatible with all devices, irrespective of their sizes. That is to say that the website's design must be highly responsive.
If the website is not responsive, the owner may lose a lot of prospective customers. Therefore, website responsiveness is key to the growth of any online business. It is also part of the essential website designing services offered by an esteemed Website Designing Company.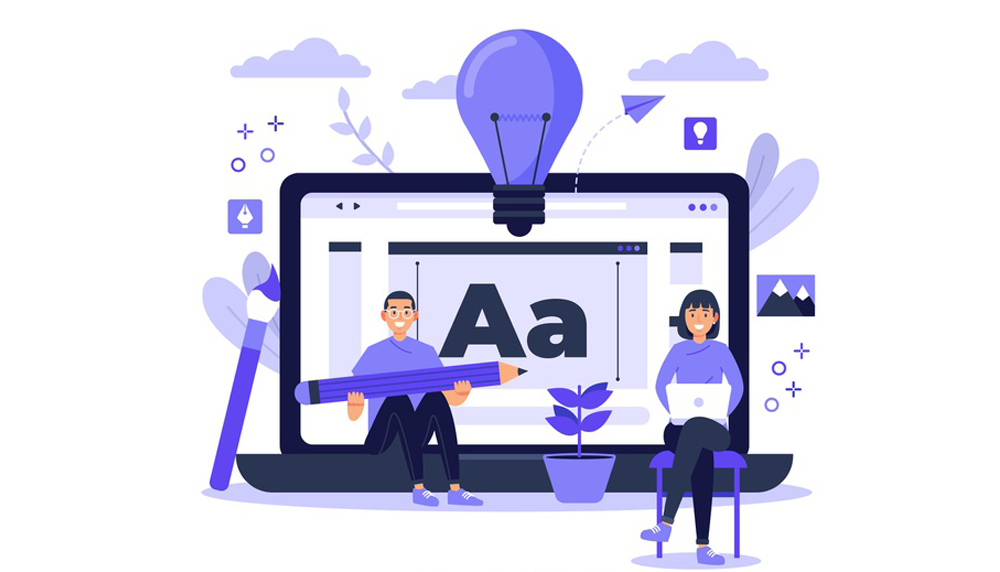 Color
It is highly crucial to maintain the color scheme on the overall site by website designers. When this is not done the right way, it has the potential of leading the users to break the flow of the entire process and distract them from their goal.
Most websites contain a few colors, while others come with several colors that make up a brand. Therefore, check every aspect of the website to ensure that the correct colors are applied, and to the right elements.
What about the color of your headings? Don't forget to check your body text to ensure they are the right tone of black. You should also make sure that these colors correctly match the industry-standard, whether it is a product-delivery business or service provider.
Check to see that the correct gradients and background colors are used. Be wary of one error that usually slips right under the radar of most web designers. And that is the same colored text on the same colored background, i.e. black on black or white on white, etc. This is because it can make it seem as if too much spacing has been applied between the elements.
A quick tip you can deploy is to click-and-drag your computer mouse over the entire content of your webpages. This will quickly highlight the texts that are not readily visible to you.
Error pages
Your website launch plan should not neglect the fact that your web visitors could land on a non-existing page. And when this happens, your web visitors could see something like 'Error 404' or 'Page Not Found' error message. This could occur for different reasons, including entering the wrong external link to your website or typos or even technical errors. And this is something you wouldn't want your visitors to see.
Therefore, in order not to lose this web visitor to your competitors and to enhance the user experience, it is highly essential that you create a custom 404 page. If you haven't, you will be hunted by WebSite Auditor.
As a designer, you should be familiar with HTML and PHP so that you can modify the 404.php template. You can also create the page from scratch or use plugins to create a custom 404 page. However, plugins work for WordPress-based sites only. This page will help your lost web visitors find their way to the right web page.
The following 404 pages plugins may be of help:
404 Page by SeedProd: You can quickly create a custom 'Not Found' page using this tool.
Custom 404 Pro: This WordPress plugin helps to redirect your lost web visitors to any other page on your website.
Even as you know that no one is fully protected from technical issues for life, you need to ensure that your customized 404 page matches the design of the website. It should also be able to nudge your web visitors to continue browsing. Such a page can significantly improve your design and increase conversion while helping you keep your visitors.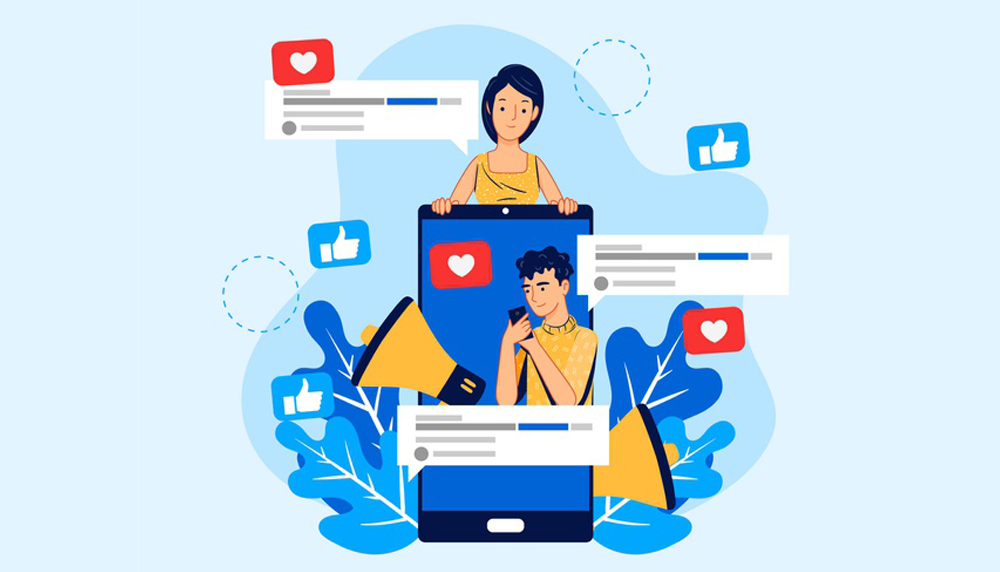 Favicon
A favicon is that small icon that looks very much like a logo and is usually situated on the left of your favorite browser tab. It is a graphical representation of a website. So, why does it matter, you ask?
First of all, a favicon on the website represents the brand of the website owner. And secondly, having a favicon enables your web visitor to find the site faster when checking through their bookmarks. It is designed to improve user experience as visitors browse the website significantly. Favicons also help to give websites credibility; just make sure the favicon fits within a 32 x 32 square icon.
Moreover, every successful and modern site has a favicon as no website owner wants to lag behind their competitors. You can use the following tools to create a favicon if you do not have one already:
Genfavicon
Favicon generator
Favicon.cc
Ensuring a website has a favicon is the most basic of all tasks on a pre-launch website checklist for designers. But in most cases, it is often overlooked or ignored.
Important elements
Several elements are vital for the website, and this may include discounts, highlighted products, offers, etc. This information needs to be seen by web visitors. The 'About Company' should also be readily understood by visitors as soon as they land on the website.
Do your best as a website designer to keep this information right on the first fold of the site, thus ensuring that visitors don't have to scroll to see them.
Content test
The content on the website is a crucial aspect of the overall result. Therefore, ensure that any written content is double-checked. This is because spelling mistakes and typos can imply that your firm is unprofessional.
Every piece of content on the website must be unique and original. And they must also be well-written and informative. This is where your prospective customers will find useful information about your brand or firm, your services, and products as well as contact information.
If your website is based on WordPress, you already know that WordPress installation generally comes with a few dummy content such as 'Sample Page' or 'Hello World' or even 'This is your first post.' Moreover, it is also common for designers to dummy content while creating the website in order to test colors, fonts, spacing, and so much more.
Therefore, make sure you remove or delete all dummy content before you go live. Bear in mind that search engines typically take a lot of time to update. So, any corrections you may have made on the website may not have an immediate impact on search results.
Check for consistency
Studies have shown that the human brain always seeks patterns. When a user visits a particular website for the first time, for instance, they do not know much about the site. The brain starts searching for patterns right from the home page to every other page of the website. These patterns help the users to unfold your website.
Let's say there is a well-designed logo in the header of the website. The potential customer will expect the logo to show up on all the other pages of the site. If a text is observed at the bottom of every product, the user will unconsciously look for that text.
Ensure that the photos or images are similar, i.e. the light, the angle as well as the background must remain the same. This will end up leaving a great impression on the prospective customer.
URL slugs
A URL slug is that part of a website URL which indicates the particular page you are on. For instance, https://prometteursolutions.com/blog/ is the blog page URL; the '/blog' section is known as the slug.
Editing the slugs on any web page is possible. It is not uncommon among website designers to add pages without paying too much attention to what the slugs are. This is because, in most cases, the slug name is automatically assigned.
However, if you neglect this aspect in the overall web design process, you may end up with strange letters or numbers at the end of every slug. Therefore, check the slugs to ensure that they are tidy. Take note that if you change any slugs, be sure to check every one of your links as some of them may not work anymore.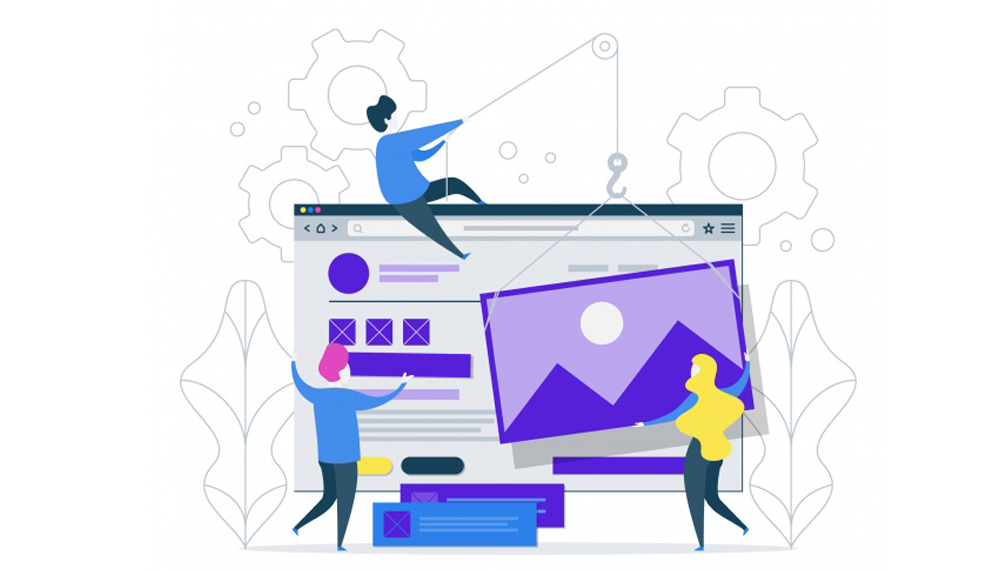 Mobile-friendliness
Traffic from mobile devices has improved dramatically, threatening to take over desktops as more than 50 percent of internet users access the internet via mobiles these days. For this reason, it is vital to ensure that your website is mobile responsive. WordPress-based websites are generally responsive, so if your site is in this category, you should not experience any challenge.
Have a website version that looks superb and highly functional on a mobile screen. Make all the necessary adjustments required as well.
However, whether your website is WordPress-based or not, you can initiate a mobile phone visibility check by running your site through Google's mobile-friendly test. You may be losing leads, customers, and leave a lot of money on the table if your website is not mobile-friendly. This is what a respected Website Designing Company will guard against when creating your website for you.
This pre-launch website checklist for designers, when followed strictly, will enable you to deliver professional websites to clients. Every reputable Website Designing Company will ensure that all t's are crossed and dot every 'I's.
This is why it is highly recommended that clients seek Website Designing Services from a reputable Website Designing Company for a professionally designed website.
1015
0
0
cookie-check
CHECKLIST FOR AN EFFECTIVE WEBSITE PRE-LAUNCH FOR DESIGNERS