Dating app development is trending today because in easy clicks and swipes one can use these apps. Many new players are now venturing in this area, as it is a high revenue-generating app today the rate of conversion from free user to pro user id quite high in this domain. Dating app
All the dating apps in the market almost have similar functionality, which can be called as essential features of dating app.
Essential features of Dating app:
Facebook Login: Facebook account of user is used and required information is fetched to create new user profile. This information only can be fetched if user permits app for this.
User Profile:App creates initial profile with available data. User if necessary can modify this profile. Facebook albums also helps user to modify the profile.
Match finding:App shows different profiles with criteria mentioned by user. User need to swipe on screen to liking or disliking any profile. Superlike option is also in demand for dating app development.
Chat:This function opens users with match. One can escape from chat by deleting match or simply blocking particular user.
Settings: User can configure criteria like age, sex, proximity on the basis the perfect match can be found.
View Profile: Users can browse various profiles; see the images and mutual friends.
Notification: Push notification is enabled to notify user for every match and message.
Admin Panel: Admin panel to manage the users.
Why dating apps are so popular?
The society coming over the radial shell, which stops people to date and meet new people. Dating app provide platform to people with any age to meet with their future partner and BFFs with whom you share interests and liking. The chances of meeting random people around user make the app more exiting. Free for cost take the popularity to next level and it is considered as one of the hot reason behind huge success of dating app industry. The number of users on dating apps has been increased by 300% since 2013. The stigma attached to these apps no longer holds people from using it.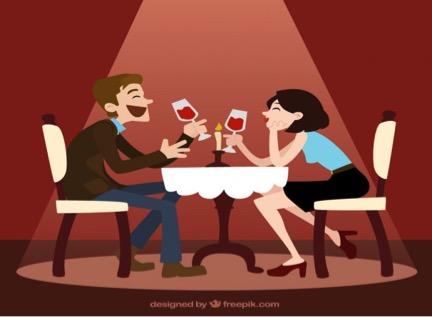 Dating app development in India
Prometteur Solutions is one of the well know company with systematic approach towards mobile application development for iOS and android. With years of experience developers in android and iOS Prometteur is leading solution provider in this domain. After sale support differentiate Prometteur solutions from other competitors.
Prometteur already have developed tinder like application and can make clones of other trending apps like Ok Cupid, Coffee, Meets, Hinge, Bumble, Bumble etc.So fill in the contact form for Dating app development and start earning

# android app development company
# iOS app development company