Have you been searching for a dating app development company that will help you with your project? Would you like to create a dating app that will fetch you followers, engagement, and profits?
If your answer is "yes" then you should keep reading!
The dating app development industry is trending these days due to the features, swipes, and easy clicks. This means anyone can use these apps, which has also attracted many players. A dating app startup entrepreneur has a great chance of success because the niche is not too saturated and they can easily get an app development company to create the app.
The dating app development is trending today because with easy clicks and swipes one can use these apps. Many new players are now venturing in this area, as it is a high revenue-generating app today the rate of conversion from free user to pro-user-id quite high in this domain.
As of 2015, the online dating industry is worth over $2.2 billion, and it grows every year. It is no longer surprising that big organizations are developing dating apps since the industry is perceived as a highly lucrative business venture.
Online dating is no longer limited to dating sites as it used to be a few years ago. Mobile dating apps are now an excellent hit among consumers these days. One of the reasons why dating app development is incredibly popular these days is because most users prefer to find their potential partners via dating apps.
And today, thousands of dating apps are presently available on the market, though very few of them are as successful as the Bumble dating app or Tinder. These highly successful applications have unique concepts, including high security, easy-to-use interface, etc.
Most of the dating apps on the market share similar functionalities, which are essential features of dating app development. But if you are an entrepreneur or a potential dating app startup, you need to have a specific niche as well as a unique concept for your dating app idea.
But what makes a dating app successful? What does it take to work with a dating app development company? How long will it take for the company to build a dating app like Tinder, the dating app that revolutionized the online dating industry in 2013, or like the Bumble dating app?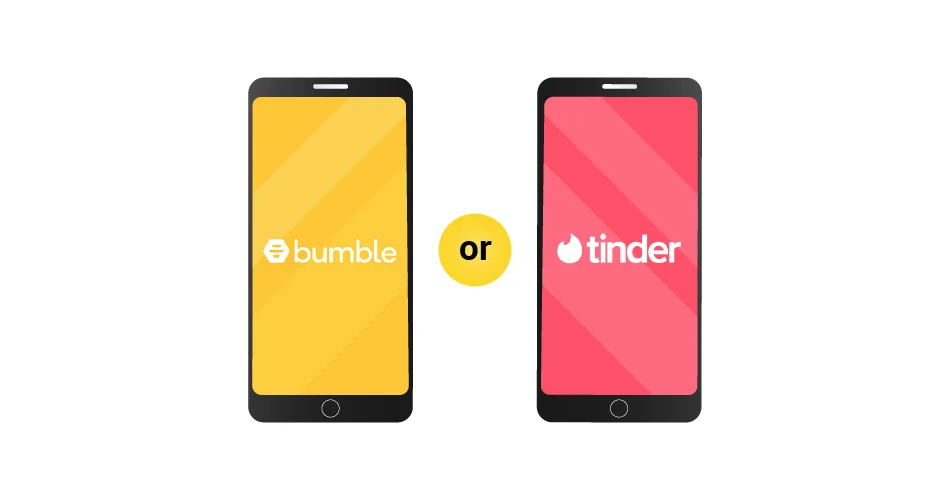 This and many more is what you are about to find out in this article.
All the dating app development in the market almost have similar functionality, which can be called essential features of dating apps.
Essential features of the Dating app:
Here are the essential features of a dating application:
The user's Facebook account is required, and information is fetched to create a new user profile. However, the user must permit the app to use the information for creating the user profile.
The user creates an initial profile using the available data. They can modify this profile when necessary. Facebook albums can also help users modify the profile.
Users of dating apps can easily configure criteria like sex, age, hobbies, proximity, private profiles, on/off push notifications, sounds, etc. Based on the basis via which the perfect match can be found.
This is a function that readily opens users with matches. Users can only initiate conversations with other users that have liked their profiles, and they have returned the favor. Emojis, message likes, or GIFs are usually highly rated by all dating app users.
Users can escape from a particular chat by blocking the user or deleting matches.
The application shows different profiles using the dating app user's criteria. Users may need to swipe on the screen to 'like' or 'dislike' any profile. Artificial Intelligence algorithms enable highly successful matches, thanks to their common preferences.
The 'Super like' option is now in demand for dating application development.
Users can browse multiple profiles, see mutual friends and images, etc.
The user enabled push notifications to inform the user of every message and match. Useful, catch-up, relevant, or informative messages encourage users to return to the dating apps. More than half of dating app users agree to receive push notifications daily.
The Admin Panel is designed to manage the users. Only an authorized staff or app owner can manage the mobile app. The Admin fixes issues like global settings, closes and accepts support tickets, observes analytics, resolves disputes, etc.
Why dating apps are so popular?
Society coming over the radial shell, which stops people to date and meet new people. Dating app development provides a platform for people of any age to meet with their future partners and BFFs with whom they share interests and liking. The chances of meeting random people around users make the app more exciting. Free for cost take the popularity to next level and it is considered as one of the hot reason behind the huge success of dating app industry. The number of users on dating apps has been increased by 300% since 2013. The stigma attached to these apps no longer holds people from using them.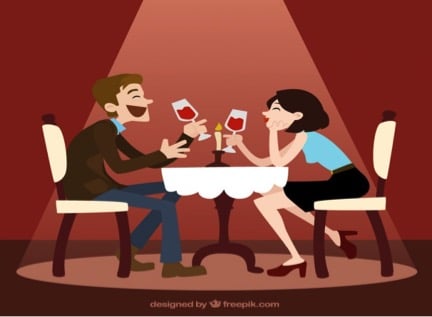 Dating app development in India
Prometteur Solutions is one of the well know company with systematic approach towards mobile application development for iOS and Android. With years of experience as developers in android and iOS, Prometteur is a leading solution provider in this domain. After-sale support differentiates Prometteur solutions from other competitors.
Prometteur already has developed a tinder-like application and can make clones of other trending apps like Ok Cupid, Coffee, Meets, Hinge, Bumble, Bumble, etc.
Why Should You Create a Dating App?
Creating a dating app holds a lot of benefits for your organization. Here are the benefits of creating a dating app:
A Lot of Monetization Opportunities
Dating app development also covers monetization strategies. It is generally common for developers to add stuff like in-app advertisements, subscription services, third-party services, etc.
Studies show that up to 20 percent of users interact with paid features highly rated across the mobile application industry.
A dating app's retention rate is calculated via analyzing the users' engagement after installing the app. It is vitally important to build incredibly long-lasting relationships or connections with your customers instead of just attracting them for short-term usage.
The dating apps' industry keeps getting popular every day as it provides a new alternative or opportunity for meeting people. An average dating app user spends up to 90 minutes per day searching mobile dating services.
It is no longer surprising that mobile apps' user-base has significantly increased over the years. Mobile dating services are provided for users of different gender, interests, age, etc.
When you focus on a specific group, it pays the highest toll. User penetration of this app category is already up to 3 percent, and it is projected to reach up to 3.6 percent by 2023.
Overall App-based Dating High Revenue
The mobile app development industry keeps growing in leaps and bounds every year. This shows that the industry is a profitable solution for business owners.
For instance, Match.com has been on the market as far back as 1995. But the company decided to launch its mobile app, Tinder, in 2012. Statistics show that Tinder makes as much as $800 million within the entire Match Group revenue of up to 1.72 billion.
Types of Dating Apps
There are about 8,000 dating applications currently functional across the globe, though only a few of them are making waves. This may sound somewhat overwhelming to you if you want to delve into the dating app development universe.
But the truth is that you can always venture into this field as you will not be competing directly with 8,000 other dating applications. The only challenge you will face is going head-to-head to the competitors in a particular niche.
The following are the various types of online dating applications:
Niche Dating Mobile Apps
If you target a specific niche, you will find yourself against only a handful of competitors. This makes it easy for you to create a loyal user base for your dating app concept.
For instance, a mobile app known as 'DateMyPet' is a mobile app that strays away from the norm. It provides a platform for pet owners or pet lovers to bond on the app.
According to statistics, breakups have become pretty common these days over pets, as high as 86 percent.
Geographic Proximity Dating App
Geographic Proximity Dating Apps are those applications that allow users to look for precise matches within their proximity. Using this type of application involves the use of navigation services. And users can utilize these services to look at profiles of love interests that pop up in their suggestions.
Users can select the radius up to which they want to see the dating app's profiles suggested love interests.
One of the most popular geographic proximity dating app known as 'Coffee Meets Bagel' was a creation of out-of-the-box thinking. This dating application gives women the unique opportunity of initiating conversations first.
That means a man cannot text a woman right after liking her profile; what he can only do is start a conversation right after he receives alike from the same love interest he liked earlier.
'Coffee Meets Bagel' has also put a cap or ceiling on the particular number of likes an individual can make within a day. This ends up promoting highly meaningful relationships over hookups. Other excellent examples of geographic proximity apps include the Bumble dating app, Tinder, etc.
What Makes a Dating App Successful?
In this section, we'll answer the question: what makes a dating app development successful? Dating apps have become incredibly popular as people can easily simplify the vital part of their day-to-day life digitally, including personal relations. These services are interactive, less time-consuming, and highly efficient as they search for a soulmate.
What makes a dating app successful is how many users use it consistently as well as the monetization strategies deployed within the app. This will cover the cost of developing and maintaining the app and help you run the application without worrying about additional capital.
How Dating Apps Make Money
Dating apps may be built to connect people from every part of the world, but the primary reason behind working with a dating app development company to build a dating app is to make money.
The following are some of the top money-making picks:
In-app adverts are tried-and-tested methods via which you get paid by several organizations for promoting their brand through ads on your dating app.
This monetization technique allows users to purchase likes, emojis, and even extra swipes. For instance, a dating app known as 'Happn' allows its users to purchase 'charms in' in exchange for a few dollars.
When you 'charm' someone within the dating app, the individual is instantly notified about that action. This helps to boost the chances of a match.
Tinder is the leading dating app that successfully employs this method of making money on dating apps. Tinder offers what is known as 'Paid Tinder Plus' accounts to its numerous users.
These accounts open up the doors for unlimited likes, swipes, as well as additional benefits to the app users.
eCommerce integration has to do with synchronizing eCommerce software with a dating app. Selling products that most couples present to each other as gifts is an excellent eCommerce concept to generate additional revenue via dating app development.
However, you need to ensure that your dating app's eCommerce functionality does not overshadow the real function of the application.
How to Boost Engagement Metrics in a Dating App
If you want to boost engagement metrics in your dating app, you need to mind the 3 essential KPIs:
Session length
Retention rate
The number of pages accessed during a particular visit.
Matching Algorithms
Let's start with matching algorithms. There are presently 2 types of matching algorithms:
A facial recognition-based matching algorithm
Survey-based matching algorithm
The facial recognition-based matching algorithm
These algorithms are based primarily on the assumption that humans choose people with the same type of faces subconsciously. There is presently no dating application that officially uses face recognition technology.
However, some enthusiasts recently succeeded in creating a bot for the Tinder dating app, a worthy competitor to the Bumble dating app. This bot makes use of Eigenfaces for constructing facial models based on user likes and dislikes. It also follows these patterns to search for matches automatically.
Survey-based matching algorithm
These types of algorithms involve users providing personal information. The algorithms suggest matches based primarily on hobbies, shared interests, and life goals. If the algorithms are user-friendly and concise, they can be incredibly effective.
Few choices emerge when the algorithms curate suggestions based on user preferences but focus on quality instead of quantity. Psychology informs us that most people don't like getting unnecessarily overwhelmed by the mass number of available choices. This is why showing only several carefully selected matches for each user is an excellent idea.
Filters and Geolocation
Filters are another essential features that enable your dating application to provide highly relevant matches.
These filters are usually based on ethnicity, age, body type, hobbies, weight, height, and interests. But then adding something special can always make it better.
For instance, if your dating application helps people or strangers meet each other at a particular spot or public places like a coffeehouse or cafe, the filters can then be based on the common interests these individuals share. This could be something as simple as your favorite coffee beverage.
According to some reviews, users usually respond much better to personalized filters than those numerous exhausting surveys littering everywhere. Therefore, do bear this in mind when developing your dating application.
Geolocation is one of the most useful filters you can find on a dating app. It is vital to allow users to decide precisely how wide or big the search area is going to be. You should consider introducing geolocation with distinct coverage areas; it could be one building or a wide region or city.
This will significantly help you boost your retention rate since people can discover new matches each time they decide to enlarge their search zones.
Anonymous Communication
Most dating app users usually feel intimidated or shy to meet someone they see every day at their favorite coffee shop or restaurant or in their office building. However, anonymous communication can do wonders by helping such people break their barriers and chat with the people they like.
Anonymity in dating apps can be a double-edged sword; most women love or prefer to know that their data is a real human being or person. And they usually carry out a background check for safety reasons.
The easiest way to carry out the background check is by connecting user profiles with respective social networking profiles.
But the funny part is that most people don't want to disclose their details. And this can put you in a quandary when developing your dating app using whatever dating app framework that comes to mind.
However, you can go around this by enabling your dating app to provide partial anonymity. This approach enables users to see each other's full names and faces. But more personal details like place of work, study, residential addresses, etc., are hidden or undisclosed.
Gamification
You can gamify search and selection processes to boost engagement within a dating app. You can implement gamification in a wide variety of ways:
Via addictive swiping features, just like those found in the Tinder dating app.
Awarding users with badges when they complete all the information in their profiles.
Profile Rank
It is also an excellent idea to implement a 'profile rank' feature, which encourages users to engage actively with your dating application. You can introduce features like 'Moments' on Tinder, where new photos appear for about24 hours.
This efficiently prompts users to add new content and check for updates from other users from time to time.
Retention
Your #1 goal is to ensure people keep coming back time and again to use your dating app. You can significantly increase retention by sending push-notifications when a match happens, though this is not enough.
You can make every day or weekly suggestions of people or individuals the user may like. This piques the users' curiosity, thereby pushing them to check out the suggested profiles immediately or as soon as possible.
Now that you know almost all about the online dating industry and the need for a unique dating app, the next step is to search for a reputable dating app development company.
And one of the best dating app development companies you should consider working with is Prometteur Solutions Pvt. Ltd. This remarkable dating app development company uses a custom or unique dating app framework that will grow your dating app business in leaps and bounds. The company also has a systematic approach to mobile app development in iOS and Android.
Prometteur Solutions Pvt. Ltd. has also developed a powerful, Tinder-like app and can successfully make clones of other trending apps like Meets, Ok Cupid, Coffee, Bumble dating app, Hinge, etc. Now that you have the answer to the question what makes a dating app successful? and you also have the best dating app development company to work with, you can now go ahead and get started with your project!
To Know More about App Development Visit
2544
0
0
cookie-check
Dating app development and popularity