Starting your own venture as an entrepreneur can be exciting, especially if you have an excellent idea for a product. And you have already made up your mind to hire a developer for product development. But there is a big challenge; you can't make up your mind about hiring a freelancer or an agency that will help you with MVP (minimum viable product) development.
The truth is each option has its pros and cons because many businesses have made mistakes by hiring freelancers or agencies for product development and were disappointed.
And if you decide to take it up on your own, you could be doing more harm than good. You are supposed to focus on creating your product's strategy, establishing key business connections, and how you can penetrate your market.
In other words, you should be focused on what you do best and leave MVP (minimum viable product) development to professionals.
So, to help you make up your mind on which option to go for, let's start with who a freelancer is, what an agency is as well as the key differences between them. By the end of this article, you will know which option to go for.
Who is a Freelancer?
A freelancer is a self-employed individual who possesses a set of in-demand skills and sells their services on and off the internet. For instance, a freelancer may specialize in UI/UX design, front-end development, or data analytics.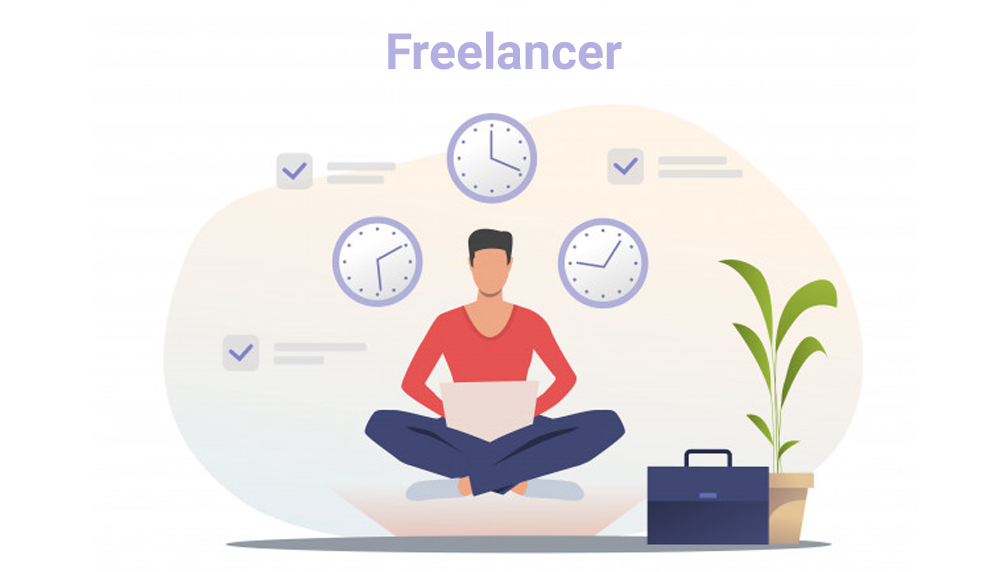 In most cases, freelancers are not usually committed to one employer or someone who pays for the services they offer on a long-term basis with more than a client at a time. Freelancers generally avoid office work or downshifting spots.
What is an Agency?
An agency is a business that serves other companies. Agencies usually have an established team of specialists that work seamlessly together. The teams in an agency may consist of designers, developers, business analysts, project managers, and quality assurance managers.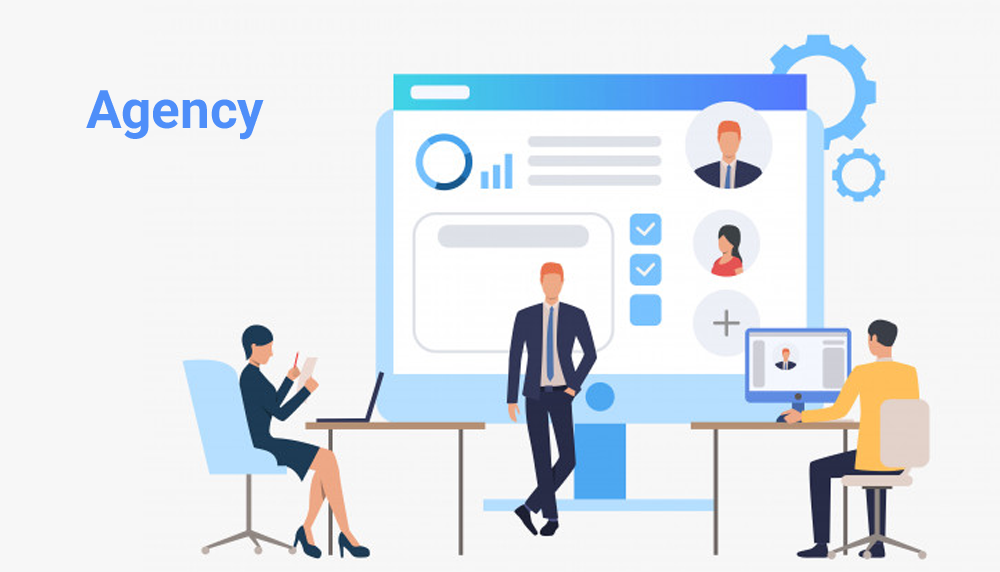 Many agencies that provide development services usually offer a free consultation on products idea. They will stay with the client from initial consulting to the product launch.
What Are The Key Differences Between a Freelance Developer and a Product Development Company?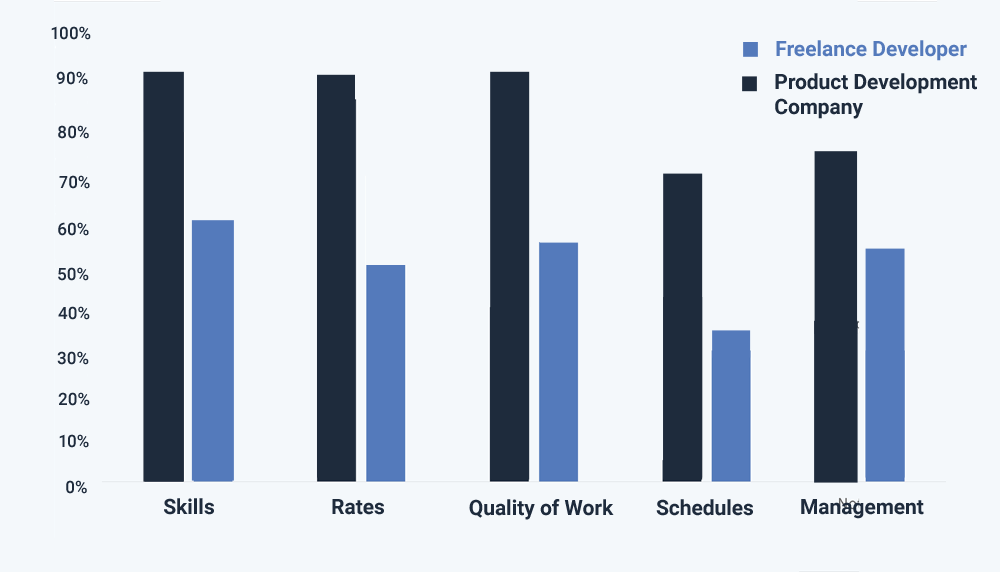 Here are the different key points between product development agencies and freelance developers:
Skills
Most freelancers usually possess learned skills in one specific area. The first thing you should do before you hire a freelancer is to check out their portfolios. This will help you to learn what that freelancer specializes in and can deliver within a stipulated period.
At times, some freelancers may position themselves as an all-around service provider or jack-of-all-trades. But you know it is practically impossible to master several in-demand skills.
Freelancers, therefore, are only useful to hire for a specific task or one-off projects. For instance, if you want to create a WordPress website or add several features to your existing mobile application, a freelancer – such as a website designer, an iOS developer, or an Android developer – can help you out without charging an arm and a leg.
Working with an agency does not require you to look for a separate expert for every specific task. Most agencies provide full-blown product development services which include:
Free consultation on products idea
Business analysis
Business idea validation
UI/UX design
MVP (minimum viable product) development
Deployment
With an agency, you get everything in one place. So, if you have a very complicated product idea, you can leverage services provided by reputable agencies such as CRM solutions or loyalty systems, web or mobile apps, etc.
The members of a team in an agency have become used to each other and have possibly developed unique ways to work efficiently and productively. Each member of the team is continuously trying to stay on top of their respective niches, developing and improving their skills.
This means that the agencies are more likely to have a team that continually learns new programming languages, staying abreast of the emerging technologies and trends, sharing in-depth knowledge while delivering top-notch and up-to-date solutions.
But before you choose your contractor, always check highly trusted resources such as GoodFirms or Clutch in order to read project overviews and other companies' feedback.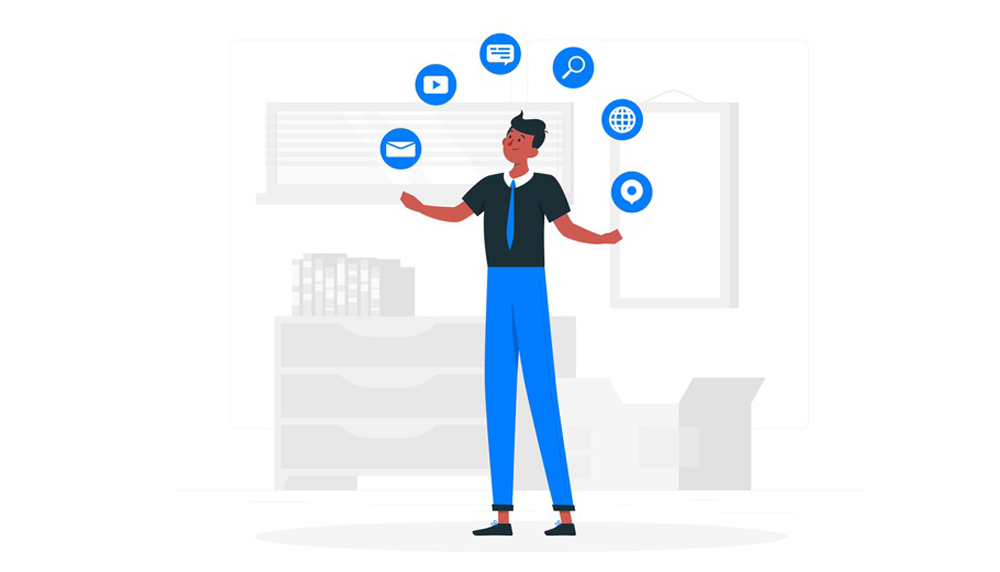 Rates
The majority of freelancers typically set up lower rates compared to MVP (minimum viable product) development agencies. Freelancers don't deal with overhead costs such as health insurance, office supplies, dinners, etc.
So, if you are looking for a budget option because you're awaiting money from investors, are short on budget or you need to develop an MVP (minimum viable product), freelancers are the way to go.
But if you decide to hire different freelancers to handle different parts of your project, it could be quite expensive.
If you must turn to agency services, you should know that they often cost much more than what freelance charge. At first glance, higher rates can be a major turnoff and be seen as a disadvantage.
However, the rates that agencies set depend significantly on the region where the agency is set up. For instance, if you hire an agency in Western Europe, the USA, etc. to help you with MVP (minimum viable product) development, you will need to rob a bank. However, they will deliver top-notch services.
But product development agencies in India offer absurdly low rates, and can, therefore, make you doubt the authenticity of their service delivery.
Now, the agencies situated in Eastern Europe, however, lie somewhere in between. Agencies in this particular region offer skilled iOS developers, Android developers, as well as web developers at reasonable costs.
These agencies provide extensive end-to-end solutions for startups and established businesses, thus representing an invaluable quality/price ratio for your business.
You will also get to save a lot of time – and money – when you work with agencies since they work based on the stipulated time. You won't have to worry about micromanaging as you would when working with several distributed freelancers.
Quality of Work
There are several highly skilled freelancers out there who are professionals when it comes to delivering services. Many freelancers, however, only focus on getting a particular task – assigned by a client – done, get their payment, and then move on to the next available client.
In most cases, freelancers want to finish projects as much as possible so they can jump on the next one. This is because more clients or more projects mean more profit.
Many freelancers do not really make quality a priority in most of the projects they handle. And that is why you should be extra careful if you are looking to hire a freelancer for product development.
The best way to sift through the chaff and get access to highly skilled freelancers who deliver quality work and make quality a thing of priority in their dealings is by thoroughly going through their portfolios.
Make sure they have handled projects that are relevant to what you want them to do for you. Check Upwork, Behance, etc., and go through the feedback left by clients with a toothcomb. You should be able to find a freelancer or two that possesses an excellent track record and a good reputation.
On the other hand, long-term relationships with clients or organizations as well as their professional reputation are the primary foci for product development companies.
Since most of these agencies have teams, they concentrate maximally on delivering quality over-delivering quantity. And that is why they are focusing most of their efforts on building trust and cultivating meaningful relationships.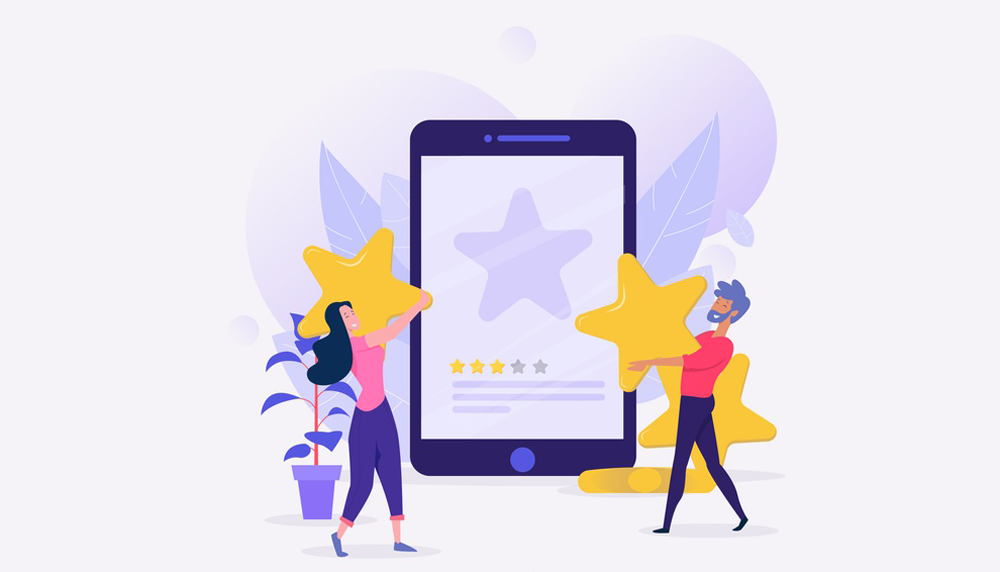 Product development agencies strive to exceed the expectations of their clients to receive great feedback. This, in turn, makes the clients retain the services of the agencies or become loyal clients who will return for the development of their next set of products.
Let's say you hire an agency so that they can build a mobile app for your business since you don't have an Android developer or an iOS developer as part of your team or employees. If something goes wrong, the agency will do everything in its power to fix any bugs that may be affecting the seamless performance of your mobile application.
Agencies also possess the resources to provide world-class solutions for most startups, right from the initial idea to both front-end and back-end development.
Schedules
Most freelancers love the freedom that their lifestyle offers, and that is why many of them find it difficult to hold down office jobs. As a freelancer, you are at liberty to set your own schedules and even decide on the workload.
Freelancers also work with several clients at a time in some cases. So, you need to be prepared for a situation whereby they are unavailable when you need them.
Let's say you want to make a quick addition to the project; the issue is that your freelancer may have moved on with another client's project, go for a vacation, turned sick, etc. And that means you won't be able to make that addition to your project for a long time.
The working schedule of freelancers often depends significantly on when the inspiration comes. They work at night, during regular hours as well as on holidays, and weekends. You cannot easily gain control over their schedule.
But the flexibility that freelancers have can be incredibly beneficial in case of urgent tasks.
Most product development agencies, on the other hand, always have fine-tuned and established schedules. Teams work the usual 9-to-5 office hours, and may even work overtime when the occasion calls for it.
If an iOS developer or an Android developer in the team becomes unavailable due to sickness or vacation, they are immediately replaced by another skilled individual.
Agencies follow finely tuned workflows as the team helps each member to remain organized and able to meet deadlines.
Management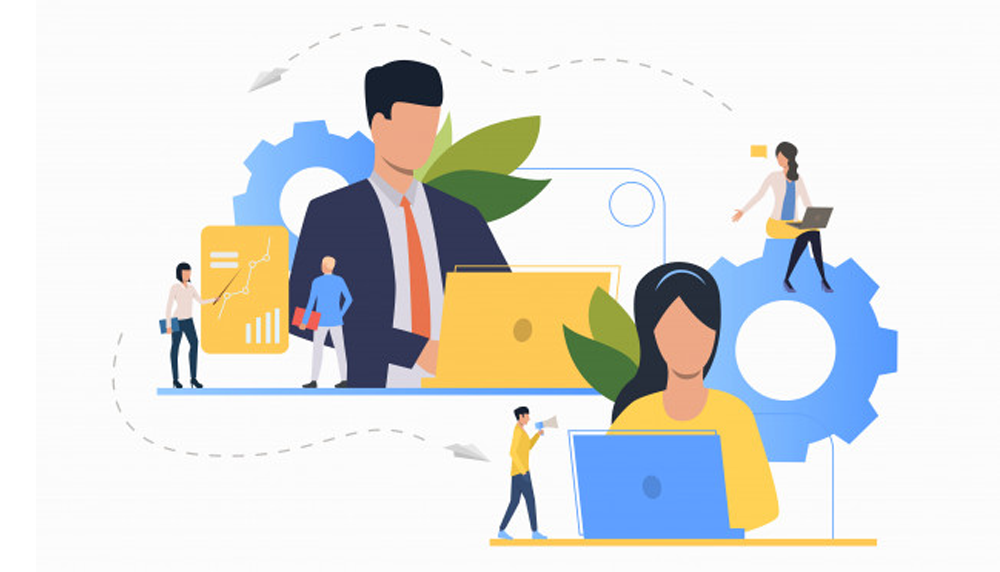 If you have ever managed people within an organization, you know that it is not a task that just any individual can handle. The same thing applies to freelancers.
When you onboard a freelancer, you are responsible for a lot of things: getting them acquainted with the fundamentals, reporting, deadlines, and so on. You will be solely responsible for their output since no other individual will have control over them or be able to assess the quality of the services they provide readily.
If you get an additional freelancer on boar, it simply means you will split your time between them, ensuring that they don't go off-track while they work to deliver your product. And of course, that means you have to shell out more dough to cover the cost of hiring an extra freelancer to assist in product development.
Of course, there is nothing wrong with hiring several freelancers to handle different parts of your project. They will not only be able to do an excellent job of it but also learn to work more efficiently together. All it will cost you is the time that may take you away from focusing on what you can do for your startup.
Most reputable agencies have their in-house managers that oversee any number of projects that the team is handling per time. Hiring an MVP (minimum viable product) development agency removes the responsibility of managing those handling your project so that you can focus more on what you can do, such as marketing, strategy, and growth.
A product development agency can reduce the number of developers working on your project in order to do away with overhead. Or add more skilled hands in order to speed up MVP (minimum viable product) development so that it gets to the market on time.
Project managers are usually responsible for meeting tight deadlines, anticipating glitches as well as any smooth introduction of any changes that are required.
And of course, since you are working with an agency, you can be assured that the team has worked together on similar projects in the past and have, therefore, developed their algorithms of productivity and efficiency.
That does not negate the necessary step of comprehensively going through their portfolios of past projects to be sure they can deliver your idea, and within the stipulated period. The feedback from past or existing clients as well as their deliverables should be more than enough to convince you of their efficacy in product development projects.
So, there you have it; these are key differences between freelancers and product development agencies. You can make up your mind on which option will be suitable for your business, based on your budget, availability, experience, and needs.
1338
0
0
cookie-check
FREELANCE VS AGENCY: WHO CAN HANDLE YOUR PRODUCT DEVELOPMENT BETTER?