Google announced the launch of App Maker a app development tool, the newest entry in drag and drop technique of app building domain. Google already has competitors like Microsoft and many startups over the globe, still Google app maker promises to make app development easy and hassle free. App maker provides user-friendly functionality to make development very easy for anybody. The purpose of app maker is similar to competitors, to develop simple application for the organization to solve a basic problem.
App makers offers cloud based drag and drop service for users to design user interface and populate it with data from users G suite applications and many services that offers API. These application run on same platform that of G suit apps run. Admin can also manage the applications in exact way of Drive, Gmail and other G suite applications.
Typically app maker could be used o design kind of apps like tracking order and inventory, time tracking and other simple problems inside a company that can be digitized. The advantage here is user can easily develop basic application without worry of complex infrastructure. User can develop solution to their very specific problems without any developer.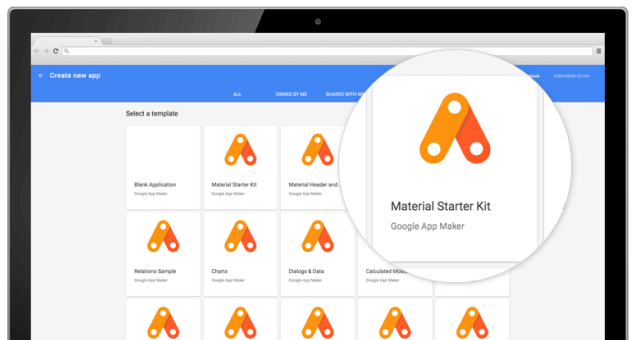 App Maker is now available through Google's Early Adopter Program for G Suite Business.
App maker for android developers:
Users with deeper level of development requirement can also get benefit for this service. This app maker provides built in scripting editor a fully featured IDE. Android app developer can make best use of Google app maker for app development and which can be easily modified and enhanced as per customize requirement of user. Unlike other app makers launched by different startups, scripting editor makes Google app maker different from the saturated app making market.
In addition to the App Maker announcement, Google also announced that it is adding a few new enterprise applications to its "Recommended for G Suite" program. This program certifies that an application is well integrated into G Suite and that it has been tested for security threats. Newly announced partner list includes Virtru, LumApps, DocuSign, Freshdesk, Zoho Invoice, Xero and Asana.
You can contact us for your different app development requirements , like android app development , ios app development or hybrid app development .