Blockchain technology has started to draw the attention of various industries, sectors, and organizations. There are several bidding wars over apps and developers that monitor sexual content via Blockchain and the introduction of new cryptocurrencies and ceaseless analysis that powerfully harness Blockchain's power. This is a subject that can be overwhelming for the uninitiated.
In this article, you will learn a bit more about Blockchain and its relation to mobile app technology, benefits of the relationship between the two, and so on.
Understanding the Concept of Blockchain
A Blockchain is essentially an incorruptible product of unalterable data controlled by a decentralized structure. This implies that a single entity does not control data. Data security is ensured at every stage by the decentralization of data, and every data block is bound to one another via cryptographic principles.
According to reports from Statista, the Blockchain market is poised to climb a fantastic growth rate of more than $23.3 billion in size by 2023. And global spending on Blockchain technology will reach up to $11.7 billion by 2022. This is breathtaking and worth taking note of, especially in relation to mobile app technology.
Blockchain in Mobile Apps
The most common implementation of Blockchain technology currently exists in stuff that has to do with cryptocurrency. Nearly every day, a new cryptocurrency is introduced to the public, and each one utilizes the Blockchain technology in one way or another.
Nevertheless, the exceptionally high rate of failure and market volatility eclipses the attributes of Blockchain technology. Therefore, if your great app idea depends significantly on peer-to-peer transactions – fiat or cryptocurrency – Blockchain technology could be very appropriate.
Even in other cases where it is necessary to keep unalterable and dedicated records of transactions of any kind, Blockchain technology might be a natural fit. This is why you need to work with experienced mobile app developers with unblemished track records of scalable and secure solutions as well as sound knowledge of cryptocurrency and decentralization issues.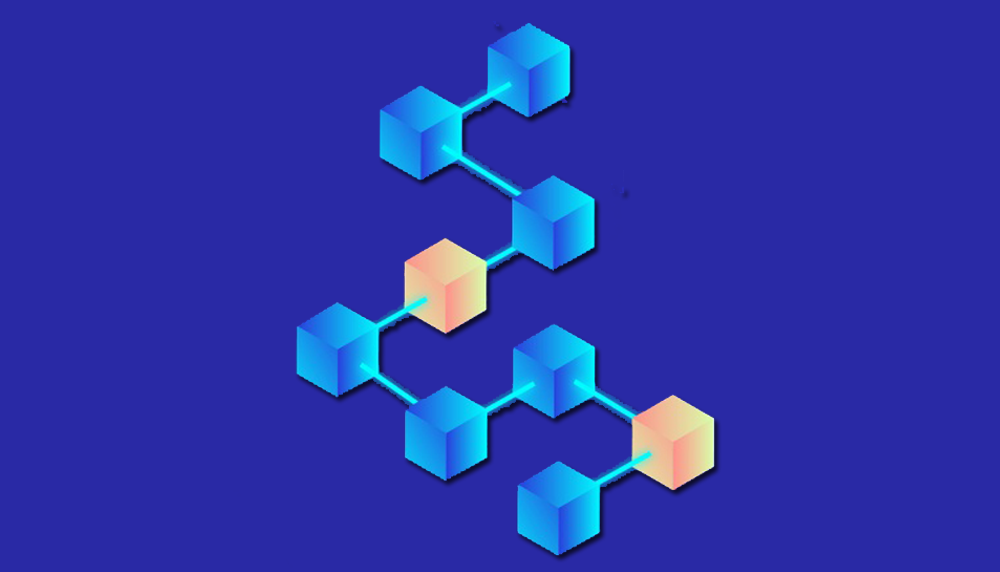 How Mobile Apps Can Benefit from Blockchain Technology
As you well know, staying updated with the latest technology trends is essential if you want to stay in the game and ahead of the competition. The adoption and integration of mobile app technology with Blockchain technology are still in its early stages. Despite the benefits of this integration, many industry influencers are still not sure it is a good idea or will pass muster.
Therefore, the benefits of the implementation of Blockchain technology with mobile app technology are the following:
Addition of a Complex Digital Ledger System
A digital ledger that monitors transactions between parties is one of the best to ideate a Blockchain implementation. The code behind the entire process is somewhat more nuanced and advanced than it is let on, but it is considered an excellent start to begin thinking of the matter as one digital ledger tracked by several parties.
In other words, any person connected to a Blockchain network will know all the transactions between every other party. Every transaction is verified and applied using distinct digital signatures.
Increased Transparency
The security of Blockchain technology (discussed later) enhances transparency. This technology records each transaction so that users can only track them if they choose to. Every possibility of fabricated information or fraudulent transaction is excluded from this technology. The Blockchain makes the mobile app as well as the entire system resilient and tamper-proof to fraudulent activities.
This means that users can safely carry out numerous transactions via such mobile applications and remain assured of the protection of their details or data. The concept is also scalable, which means that multiple users can be managed all at once.
Any industry sector can adopt Blockchain technology in order to enjoy the numerous benefits it offers, as it is not restricted to any industry.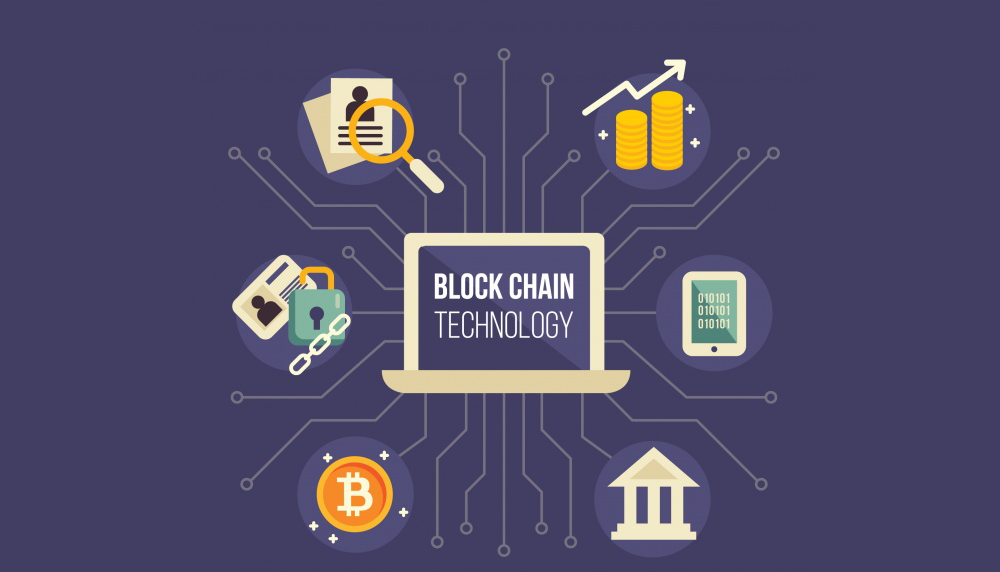 Enhanced Reliability
Tons of data are transferred in one form or the other to numerous platforms, both open-source and otherwise. This has called for the need for a highly secure platform with high-grade encryption. And with the increase in digital thefts almost every day, the need to build a more concrete commodity that never allows data theft of any kind increases. This type of security may be tough to build, but it is not impossible.
This has been successfully achieved with the creation or development of Blockchain technology. This high level of security makes the platform very reliable and prone to tampering by cybercriminals. This technology's existence stems from constructing it on a secure and safe platform while incorporating the Byzantine fault tolerance.
The dispersed nature of Blockchain technology makes it even more difficult to penetrate, which will lead to a highly stable mobile application. Data is stored in multiple locations, which prevents outsiders or hackers from gaining unauthorized access. This is what enhances the process of data security, thereby making the platform a great and reliable one to incorporate in building mobile apps.
It is highly unlikely for multiple data centers to undergo simultaneous attacks, and this gives the extra assurance that nothing untoward will go wrong with the stored data. This makes Blockchain extremely reliable, safe, and dependable for data exchange or storage.
Perpetual Development
Cryptocurrency is a subject that is growing increasingly popular every day in many nations and draws a lot of attention to Blockchain technology. This shows that the technology is as relevant today as it will be in the next few years, even though it is presently at a nascent stage.
Blockchain is an open-source technology that allows creators and developers to share updates and improvements with other users. This considerably minimizes the need to solely and heavily rely on an in-house mobile app development team. Anyone who is in a bind as regards mobile app technology, decentralization, encryption, or cryptocurrency will get free assistance from experts while ensuring you stay abreast of the latest development. Users enjoy a lot of creativity and freedom with this remarkable technology.
This is unlike many other technologies available worldwide that are strictly controlled by organizations or even the government. Developers can readily utilize this technology, bring up new or updated changes, and release them in negligible time while keeping the whole process highly efficient and cost-effective.
Moreover, Blockchain's open-source nature ensures and encourages anyone with substantial coding knowledge or expertise to contribute passionately to the platform's overall development. This makes processes much faster, especially when compared to other existing technologies like mobile app technology, etc.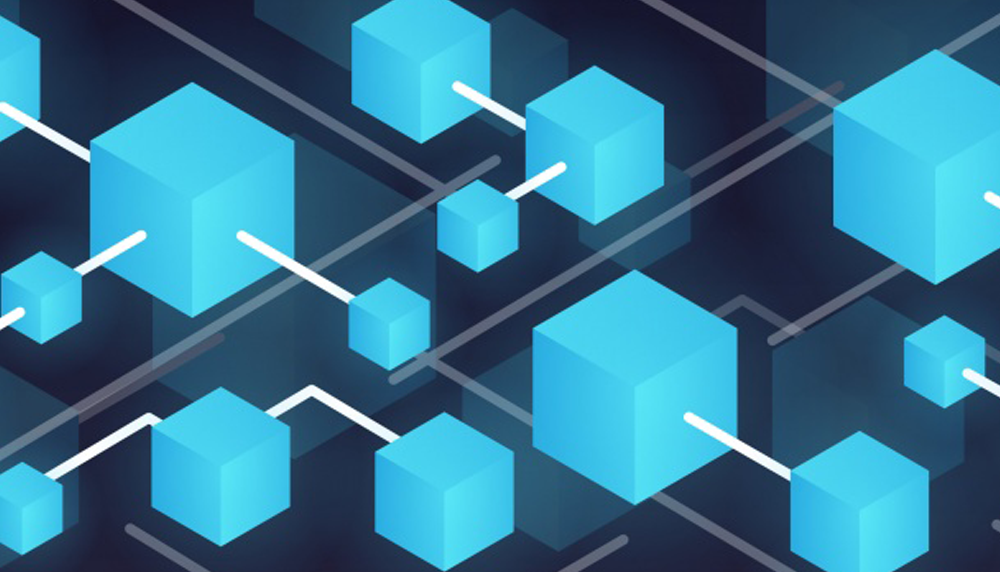 Blockchain Promotes Simplicity
One vital benefit of Blockchain technology, especially when incorporated with mobile app technology, is its simplicity. This gives the technology a much upper hand over the relative concepts that carry out similar functions. The simplicity of the technology makes it easy to fast-track a cost-efficient approach to mobile app development.
Incorporating mobile app technology with a sophisticated technology will call for more time, efforts, and money for integration, maintenance, and modification. Put differently, complex techniques contribute significantly to increasing mobile app development and maintenance-related costs.
Blockchain technology is a welcome change and relief for entrepreneurs or startups as it enables them to do away with high-priced mobile app development so that they can opt for more feature-rich mobile apps.
Security
If there is one technology that boasts of fool-proof security, it is Blockchain. It is one of the most advanced or state-of-the-art cryptography in existence today. The technology was intentionally designed to ensure and provide fool-proof security to users of the remarkable platform. And the technology is so robust that it can handle even more layers of encryption if required. The truckloads of data being exchanged nowadays need enhanced security to prevent them from leaking, and Blockchain is up to the task.
The basic concept of Blockchain technology is simple. It is built up with building blocks that make up most of the enhanced safety provided by this exceptional technology. The blocks are connected, and the design of each one holds the transaction data and timestamp of the previous block.
The encryption of the data by the cryptographic hash – which is one of Blockchain's features – makes the entire data inaccessible and unalterable by just anyone. This is a vital step because digital crimes are on the rise in which information is altered online, but Blockchain is almost impossible as the encryption is sealed absolutely.
The numbers of blocks that make up the Blockchain are so numerous that it is virtually impossible to go through the entire process of corrupting and decrypting the data. This also makes it impossible for anyone who wishes to cause havoc by penetrating the Blockchain.
This is good news for mobile app developers; it merely implies that any mobile app that is developed using Blockchain technology as its base will secure users' details and remain un-hackable. Developers will be able to worry less about encryption and safety but focus more on building mobile apps with better or enhanced functionality.
Safeguards Digital Information that Requires Multiple Users
Encryption is incredibly sophisticated with Blockchain technology, and this makes it absolutely impossible for anyone without a decryption key to fool the system. This comes in handy to systems that require access to multiple users but still demands the verification of information, which is summarily adjusted.
For instance, in the financial and legal sectors, it is not uncommon to have multiple signatures on a single document or contract. Via the Blockchain, this data could be accessed and edited almost immediately by different authorized parties without the need to interact with each other physically. The only verification that will be required would be checking the Blockchain and seeing the necessary adjustments made.
Mobile Apps are Updated Regularly
Even though Blockchain technology is at a nascent stage, it is currently evolving almost at lightning speed, thereby expected to bring maximum updates before long. This will cause the enterprise mobile app to be ready to address any future requirements. This will also enable you to provide improved customer services when your mobile app is up to date.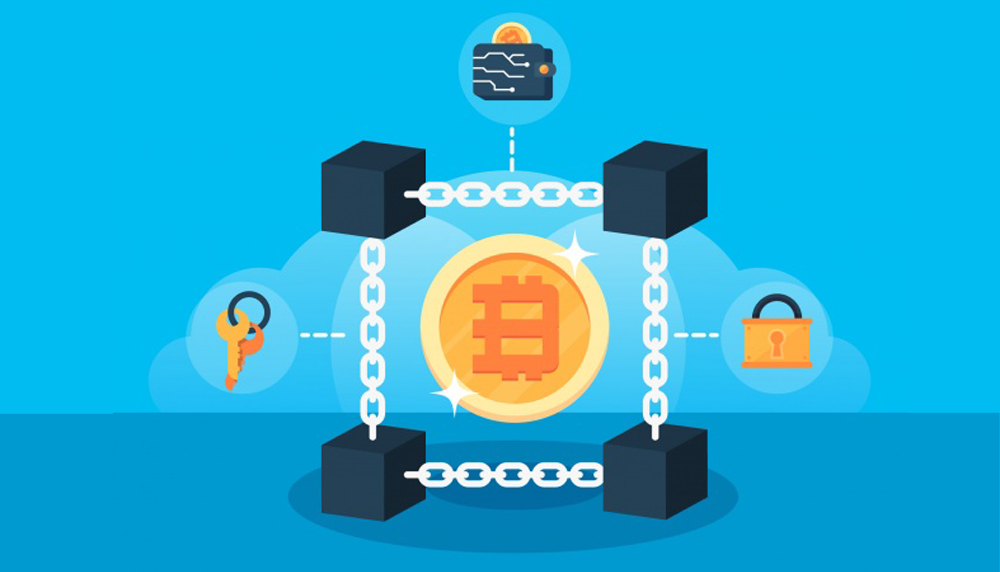 Enterprise-ready Mobile Apps
The tools and processes used for building Blockchain are easily available, and they are also readily accessible by developers. Since Blockchain technology is open-source, developers can propose several changes that can result in a more enhanced implementation of Blockchain.
The open-source nature of this technology, as well as the ability of developers to make compelling contributions to improving the platform, makes it extremely ready for enterprises. This is why it is foreseen that organizations – including government-related ones – will start utilizing Blockchain to store vital data permanently over the next few years. This data will remain unaltered and can be retrieved anywhere, anytime in areas with an internet connection.
Financial institutions such as Chase Bank, etc. logistics and shipping companies like UPS, FedEx, etc. will significantly benefit from mobile Blockchain.
Constant Development
Blockchain technology is always undergoing one change or another. And with every new transformation and development, industry experts expect Blockchain technology to become much more efficient than it is presently. And the new developments will also positively impact mobile app technology in several ways
The use and implementation of Blockchain technology with mobile app technology may still be in its infancy, but it shows no sign of slowing down. Mobile development has virtually become the need of the hour as the number of smartphone users continues to grow astronomically.
There are several aspects of Blockchain technology that still needs to be explored thoroughly. This will ensure that many of its applications and innovation are set free in the coming years, even as mobile app technology is improved to conveniently bridge the gap and make it part of the app development process.
It is therefore recommended that you hire and work with experienced and dedicated mobile app developers. They are knowledgeable in the art of skillfully integrating the features of Blockchain technology with mobile app technology without having issues with encryption or cryptocurrency.
The immense possibilities and opportunities in Blockchain technology can be seen when combined with other emerging technologies like Augmented Reality, Artificial Intelligence, Virtual Reality, and the Internet of Things. It is, therefore, vital to check your Blockchain mobile application as it is bound to get better over time. This is possible via some valuable feedback from analytics concerned with memory glitches, performance shortcomings, latency issues, storage, and regular crashes.
891
0
0
cookie-check
HOW MOBILE APP CAN MODEL BLOCKCHAIN TECHNOLOGY