Do you want to discover how to get more views on LinkedIn? LinkedIn is that unique content platform that allows users to get lots of visibility with their ideal clients at literally no cost. But that is if it is done the right way.
Most entrepreneurs or marketers go through the stress of researching and creating content. The primary goal is to grow their personal brands on the largest social media platform for professionals. And after pouring so much effort into it, no one ends up seeing the beautiful piece.
It can be pretty discouraging, especially if it is content that you believed your network would love. And for some entrepreneurs, paying for ads on LinkedIn is out of the question due to their limited budgets.
So, what are you doing wrong, you ask? Is there a way to learn how to get more views on LinkedIn?
The good news? You can quickly learn and implement the methods outlined in this post. If you are looking for how to get more views on LinkedIn without spending a dime on paid ads, read this article to the end.
But before then, what is the importance of LinkedIn Marketing? This is what you need to know and understand even before you roll out whatever content-building or publishing strategy in your arsenal.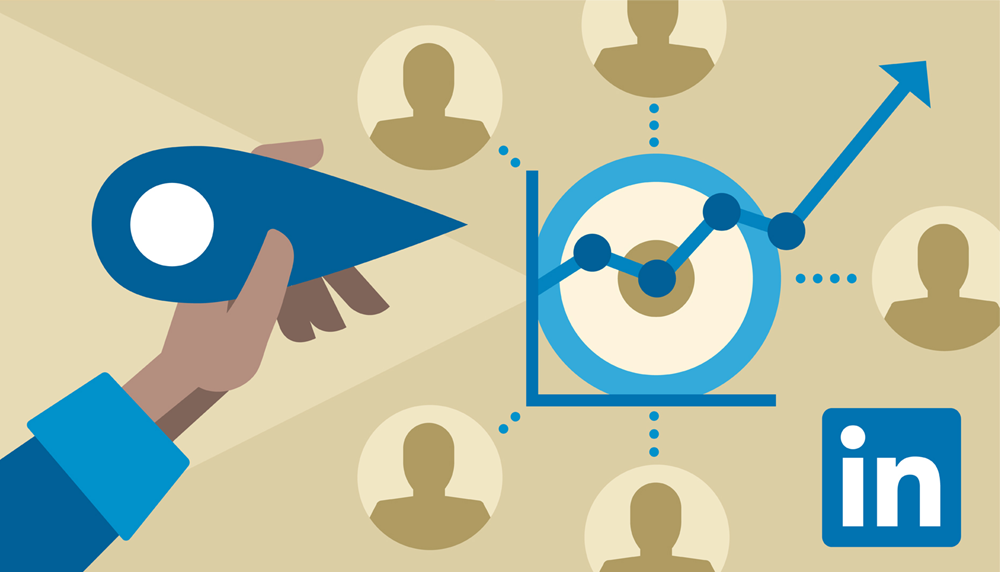 The Importance of LinkedIn Marketing
As a social media platform, LinkedIn has transformed a lot over the years. It used to be the go-to place for jobseekers and became a dominant, job-searching platform.
However, LinkedIn has now become a much more pivotal platform. It is not just for recruiters and job seekers but is now one of the avenues for marketers and entrepreneurs to generate quality leads for your business. It is also one of the ideal platforms to market your services and products.
The primary goal of LinkedIn Marketing is very simple: to engage a targeted audience and build a reliable network. You can do this easily by demonstrating thought leadership and your expertise.
This is why the importance of LinkedIn Marketing can never be overemphasized.
Do not sell your services, but feel free to drive traffic or people to valuable and relevant content on your blog or website. And the more you do this, the more quality leads – and sales – you will get in the long run.
How to Get More Views on LinkedIn
So, are you ready to do what it takes or learn how to get more views on LinkedIn? Follow these proven steps:
Create viral-worthy content
The first step you should take is to create viral-worthy content. Most of the content that garners high engagement consistently is viral-worthy.
However, LinkedIn content is unique, thanks to its audience or users. Anytime you want to create content, you need to bear in mind that you will be presenting yourself as well as your brand to a group that entirely comprises other professionals.
This means that LinkedIn is not the place to post photos of your recent vacation or your video update on your latest hobby. Facebook, Instagram, and Twitter are perfect for those.
The following stats should keep you on your toes as it proves – once again – that on LinkedIn, content is still king: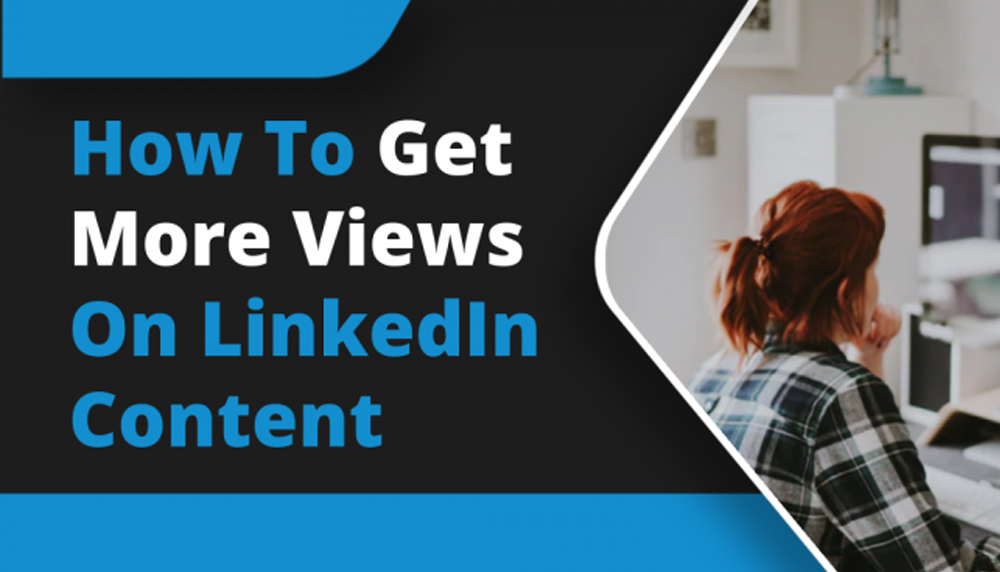 LinkedIn is among the top 100 most-visited sites in the world.
57 percent of LinkedIn users visit the platform on a mobile device.
At least 10 pieces of content are consumed before a LinkedIn user makes a purchase decision.
SlideShare – owned by LinkedIn – reaches up to 70 million unique visitors every month.
Up to 94 percent of B2B marketers use LinkedIn to distribute valuable content.
LinkedIn has a stated goal: to put the right content in front of the right professional. And this further buttresses the importance of LinkedIn Marketing, making it more and even more crucial every year.
Always write clickable magnetic headlines
As with any piece of content, the headline is the very first thing your audience on LinkedIn will eyeball. This is why it must be accurate and grab the attention of your audience.
Always write one- to two-sentence paragraphs
The reason for this should be evident by now: short paragraphs always keep readers highly engaged.
Most people that visit LinkedIn to consume content do so via their smartphones. And you can testify that reading huge blocks of unbroken text on a smartphone is not too enjoyable.
Therefore, if you want people to read your updates, make sure those paragraphs are sweet and short.
Stop writing LinkedIn articles. Write long-form status updates
No one is really sure why LinkedIn gives a lot of exposure to status updates over articles. But that is what appears to be the case.
As you probably know, LinkedIn status updates don't exceed 1,300 characters – i.e., approximately 250-300 words. What does this mean? It merely implies that you can spend far less time creating great content that gets a much greater reach.
Therefore, make sure the very first sentence of your status update is highly captivating. Most people on LinkedIn scroll through their feeds as if in a racing competition. They only get to see the first two sentences of your post – or even the first one – as they scroll.
If that first sentence does not grab their attention or cause them to pause long enough to read your post, your update will be left in the dust.
Leverage your extended LinkedIn network and connections
Beyond creating engaging content on LinkedIn, you need to leverage your connections and network.
As you may – or may not – know, influence is the #1 LinkedIn currency for generating profitable business. This makes it your content's ally or friend.
Therefore, reach out to your friends or interested followers; ensure you wrap in the co-creators your content might have in order to maximize exposure. The more exposure you have, the more views you will garner.
Use only proven content frameworks
The following are proven content frameworks that have triggered enormous engagement and drive massive traffic to blog posts or articles:
Every great mentor or professional has passed through times or critical moments along their professional journeys. Write about those crucial moments and how you overcame them despite the odds against you.
Be authentic and vulnerable – i.e., show you are human after all and not a superman. These will resonate with your readers/target audience, thereby driving engagement.
Share your favorite blogs, business books, productivity tools, and even podcasts with your audience. This shows that you care for them and are interested in their growth.
Ask your network to throw the burning questions they have about your specialty or expertise
Do you know you can drive engagement by asking your network to drop any burning question they want to ask you in the comments section? You will be amazed at the flood of questions your readers want to ask you.
Take these questions and add them to your content calendar. Yes, you need to have a content calendar.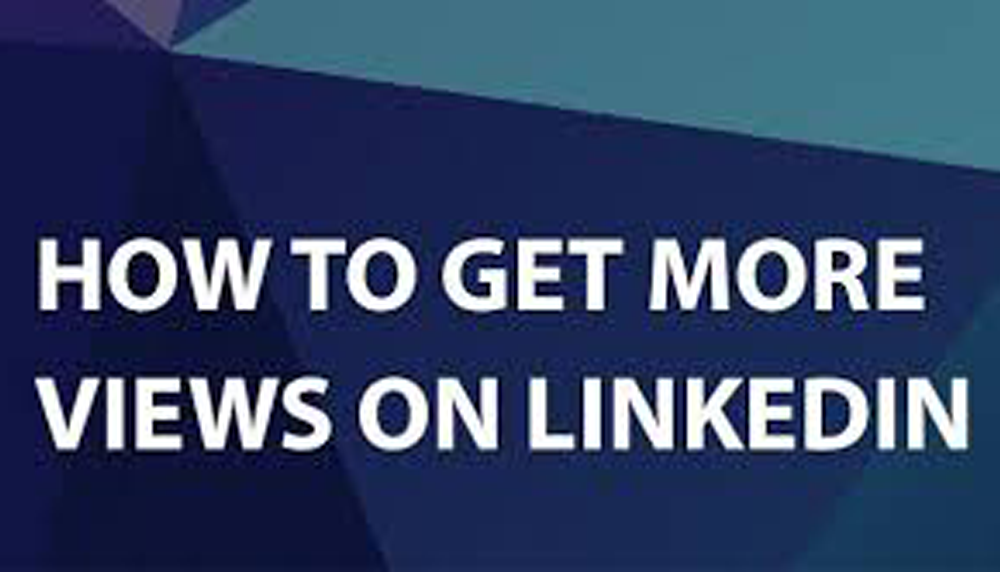 Stand against a commonly held belief
Another way to trigger engagement amount your readers or network is to stand against a commonly held belief. This is guaranteed to generate instant engagement that may go on for days!
Always put links in the first comment instead of your status updates
Another inexplicable feature that you may – or may not – have observed is that LinkedIn somehow throttles the reach of status updates with links.
The only probable explanation for this is that LinkedIn wants its users to remain on the platform for as long as possible. Status updates with links could lead users off the platform.
If you have a link to share with your network, place the link in the very first comment of your post. However, you need to inform your readers to check the first comment for the link you want to share with them. You will be amazed at how the number of views will skyrocket.
Establish an engagement group or two
This is yet another powerful strategy on how to get more views on LinkedIn. Relying on algorithms to get your content/status updates/posts in front of your target audience is very risky. The truth is that LinkedIn algorithms may choose to push down your status updates such that no one in your network eyeballs it.
This is why it makes sense to start an engagement group. Experts even recommend starting multiple engagement groups. But you should start with one engagement group and create more if it is necessary.
Ensure the LinkedIn group message threads don't exceed 12-15 of your close connections within your niche or industry.
Anytime you create and publish new status updates, send the link to your post to your LinkedIn engagement group. This guarantees that your close connections will set eyes on your content. Increase engagement by creating more LinkedIn groups and group message threads.
And if your close connections take your updates seriously and consider it valuable, they will likely engage healthily with it.
Only a handful of entrepreneurs know that when content gets excellent engagement within the first hour that it goes live, LinkedIn significantly boosts that post's visibility by putting it into even more news feeds.
And, of course, more visibility results in more engagement within your network.
You should also bear in mind that when you share content as a person – instead of as a brand or company – it significantly increases engagement with your content.
Post on LinkedIn multiple times each day
Do you know that posting multiple times on the professional platform can boost engagement and get more views?
The only thing you need to do is posting multiple times after every few hours. You can even post the same content at least twice, but with a different copy. This is to prevent LinkedIn algorithms from triggering spam alarms all over the place.
Reposts tend to get a lot more engagements and views. Check other influencers that do the same thing on LinkedIn. They usually post and repost content at least 5 hours apart.
This means that users that come on the platform later in the day will still get the opportunity of seeing that content again.
Reply to each comment on your post
Starting multiple conversations within the comments section of your status updates pushes your post to your network. Your status update will appear a lot more in LinkedIn news feeds for an extended period.
You can reply to comments and ask the commenters to elaborate on their thoughts or issues. This does not imply that your replies should be very lengthy.
But continued engagement with your commenters will boost the visibility of your status updates. And the post will appear in the news feeds of your first, second, and even third-degree networks.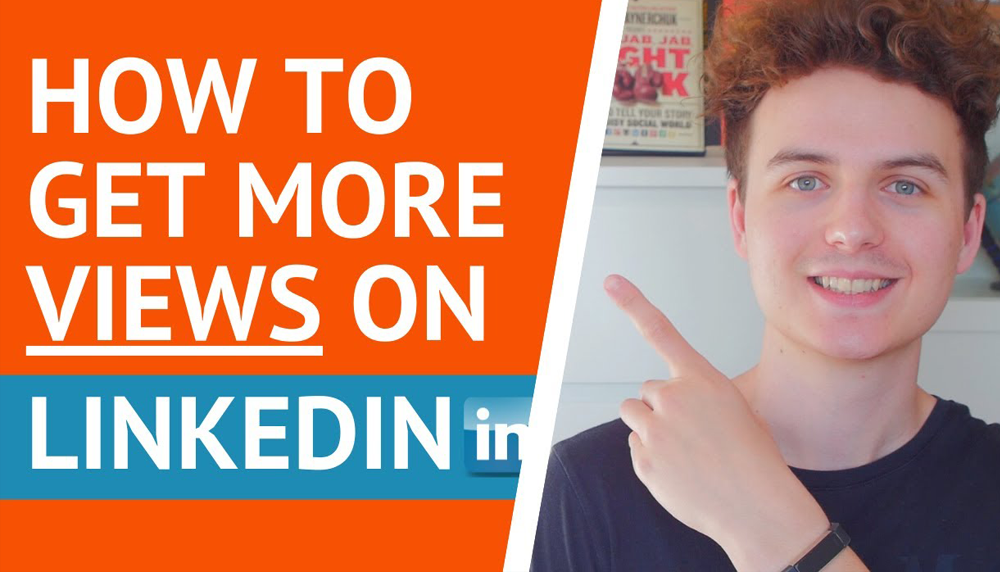 Engage heartily and constructively with other LinkedIn users' content
Do you know that your comments on other LinkedIn users' posts appear right in the news feeds of your first-degree connections? Many users of the professional platform don't know this, but it is true.
This means that when you leave a valuable comment on another LinkedIn user's update, it is akin to writing a mini post. And the more comments or mini-posts you write on LinkedIn, the more visibility you will get or enjoy on the platform. Visibility, according to social selling expert, Koka Sexton, leads to opportunity.
Gone are the days when LinkedIn used to be the perfect place to park your digital resume. It has transformed over the years into a flourishing content platform. This allows users to get tons of visibility with their ideal or prospective clients at practically no cost.
As you well know, social media changes pretty fast, and there is no way you can tell just how much longer you will be getting such massive visibility and reach on LinkedIn for free.
If you have been around just long enough, you will know precisely when organic reach dried up on Facebook, YouTube, and even Instagram.
These social media platforms have all the control; therefore, you should capitalize on the free exposure you are presently enjoying on LinkedIn while you can. You may end up paying for this reach that you used to get for free.
LinkedIn does not have to be so mysterious, especially when it comes to getting more views and engagement. If you religiously follow the tips laid out in this post and apply them doggedly, you should be able to start boosting your Linked views.
Use LinkedIn as a powerful resource to make your brand grow through consistent engagement and share-worthy status updates. Know that you know how to get more views on LinkedIn you can begin to implement to get results.
Make sure you also use every legal trick in the book to create the type of content that your readers want to consume, talk about, and even share with others. This is what gets your post in action as LinkedIn quickly puts out your status updates in your network's news feeds.
Also Read Linkedin marketing Strategies
1867
0
0
cookie-check
Effective Strategies On How to Get More Views on LinkedIn