One of the biggest challenges that startups and mobile app publishers face these days is getting their mobile apps discovered in app stores. There are more than 4 million mobile applications that rank on the Google Play Store and Apple App Store respectfully, which is daunting enough to discourage anyone from launching an app for these we have App Store Optimization for you.
This is why you need to be very strategic when marketing your app in order to generate downloads and engagement.
If you are planning to venture or already in the mobile app space, knowing or understanding the numerous methods you can adopt to market your application is crucial. This is why you should never joke with App Store Optimization.
What is App Store Optimization (ASO)?
App Store Optimization (ASO) is the entire process of optimizing mobile applications in order to rank very high in an app store's search results. When your mobile app ranks high within the search results, it becomes more visible to prospective customers. Increased visibility will eventually translate to even more traffic to your mobile app's page in the marketplace.
The primary goal of App Store Optimization is to drive quality traffic to an app's page so that searchers can download your app. This helps in reducing User Acquisition costs and forms the basis of Mobile Growth strategies. It is focused on leading app store platforms i.e., Google Play Store (Android) and Apple App Store (iOS).
App Store Optimization Logistics: How Does it Work?
Here are some well-known factors that influence App Store Optimization:
On-Metadata Factors: This has to do with elements of the listing or product page that can be modified within Google Play Console or App Store Connect to enhance app store keywords rankings and explore visibility and conversion rate to download.
These elements are often in the control of the app publisher, and they are:
Package/URL
Name of the app developer (only within Google Play Store)
App Name/Title
Description
Short description
Subtitle
Promo text
Keywords field (only within the Apple App Store)
Category
Icon
Video
Screenshots, etc.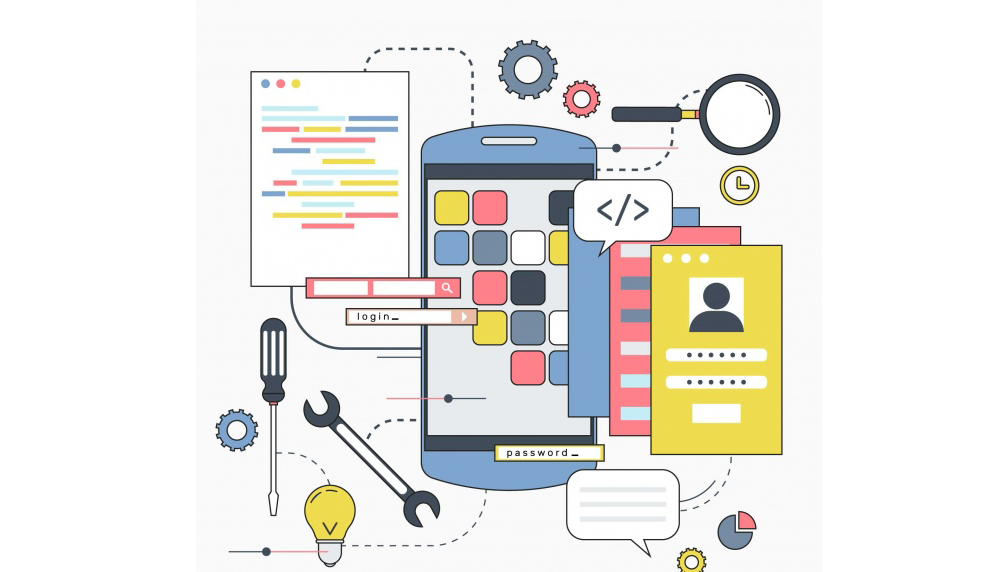 When you optimize on-metadata, your app will rank very high in both Search and Explore.
Off-Metadata Factors: These are the external factors that can influence the ranking of a mobile app. It is usually not under the control of the app developer. These include:
Speed or volume of installs
Reviews and ratings
User engagement, etc.
Why is App Store Optimization Important?
As mentioned earlier, there are more than 4 million apps in the Apple App Store and Google Play Store. And every day, up to 3,000 new mobile apps are released and added to the respective platforms on average.
According to Apple, more than 65 percent of mobile app downloads originate from app store search. And almost half of these searches were not branded but generic searches.
What are the Factors that Influence App Store Rankings?
Understanding the app store algorithms is essential in order to get started with App Store Optimization. The following are the primary ranking signals that influence rankings on the Google Play Store and Apple App Store's algorithms:
App Download Volume and Velocity
The number of day by day app downloads is one of the most significant factors influencing ranking on the major app stores. If your app enjoys lots of downloads daily, it will increase ranking for a wide variety of keywords or terms within your niche.
Conversion Rate
The algorithms of the major app marketplaces also consider conversion rates or the number of individuals who download your mobile app after it appeared in the search results.
Both the Google Play Store and App Store aim to provide users with the best user experience ever by showcasing the best applications in the search results. Suppose your mobile application has a stable and measurable conversion rate for a particular keyword. In that case, it triggers a signal in the store that users are pleased or satisfied with the applications the algorithm is showcasing.
Reviews and Ratings
The number of star ratings and reviews are also ranking factors that influence how high a mobile app ranks on the search results in the app marketplace. A mobile app with many positive reviews signals the app store's algorithms that users love your mobile app.
This is why it is vital to encourage users of your app to leave high ratings and honest reviews in order to boost your app's weight on the store's algorithms.
App Performance
App performance is crucial to the rise of any mobile app up the search pages in the store. If your app crashes all the time or consumes users' batteries, the algorithms will notice the trend and rank your mobile app below other applications. This is usually more noticeable in Google Play Store.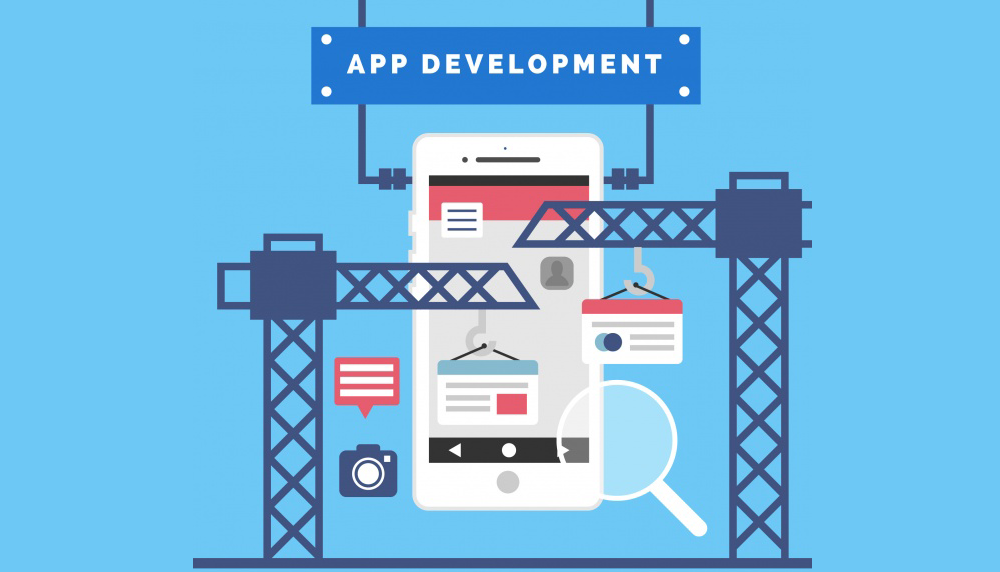 Retention Rate
Another factor influencing the ranking of an app in the marketplace has to do with its retention rate. If many users start uninstalling the mobile app shortly after downloading and installing it on their devices, it triggers a signal which the algorithm notices, indicating that users are not happy with the mobile app.
Many app publishers even argue that the number of launches or session duration and other metrics are also ranking signals.
Top 7 App Store Optimization Tips
To ensure that your mobile app is optimized for the app store, you need to follow the 7 principles outlined in the next few paragraphs. By following the tips, you will be able to market your application efficiently and readily identify who your top competitors are to strategize and take your mobile app to the next level.
1. Make Use of Highly Relevant Keywords
Keywords still play crucial roles in App Store Optimization. This is why it is highly critical to research the right keywords for your target audience. Do your due diligence to identify the keywords that your prospective customers will be using or searching for. It is also essential to pinpoint the keywords that your top competitors are currently using.
When you match keywords with your customers' needs, locating your mobile app on the app store becomes incredibly easy. But then, there are a few simple but unwritten rules when it comes to using keywords:
Do not use any keyword that is unrelated to your mobile app. It will penalize your ranking.
Don't use keywords with the word 'app' included in them or mention your competitors' brand names on the platform.
Only use the singular or plural form of your keyword.
If you find it somewhat difficult to analyze the keywords to use when optimizing your mobile application for the app store, consider utilizing the Google Keywords Planner tool as well as other app store optimization tools like Sensor Tower, Mobile Action, etc.
2. Optimize the Title and Description
The most crucial metadata you can bank on or utilize to get even more downloads are titles. This is why experts recommend writing titles under 25 characters to make the entire title visible right on the app browsing screen.
The most crucial metadata you can bank on or utilize to get even more downloads are titles. This is why experts recommend writing titles under 25 characters to make the entire title visible right on the app browsing screen.
After you have decided on the title to use for your mobile application, visit the app store, and try to search for your app. If thousands of other results pop up, it implies that your title is not as creative as it should be. Optimizing your title will ensure your app gets up to 15 percent more downloads.
When you are done with the title, the next place to look at is the description. This is where you can use as many keywords as you can get your hands on without stuffing them all over the place.
Make sure the most relevant keywords are in the first 250 characters in your description. This is because any word or character that comes after the first 250 characters will fall under the 'Read More' tab and require searchers to click to read the remaining parts of the description.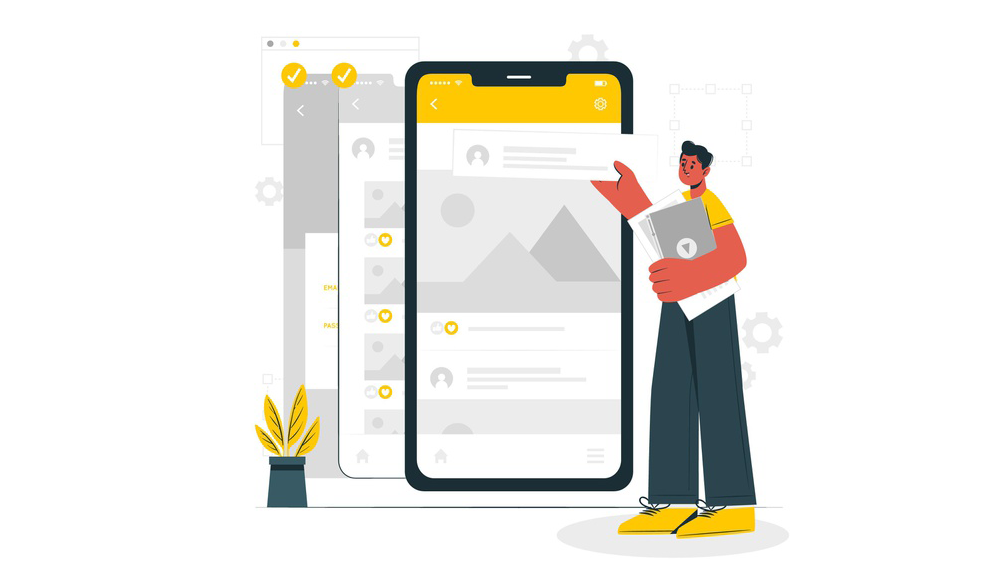 3. Add Compelling Screenshots and Icons
If your visuals are compelling enough, it could give you a significant edge in the mobile app marketplace. This is why you should design an eye-catching app icon that will attract attention instantly and be memorable for your company or brand. Use colors that are not commonly found in your competitors' icons so that your potential customers will not be confused in any way.
Most people that visit the app marketplace make a habit of looking at screenshots before deciding whether or not they should download a mobile application. This is why skimping on this aspect can put your app at risk of getting ignored in the app store. Use as many screenshots as you can to boost your chances of getting more downloads.
Make sure you utilize a very colorful template in order to make those screenshots aesthetically pleasing. You don't need the text here to be the primary focus; the title of the mobile app should have taken care of that aspect. Add visual features that will convince and show your prospective customers how valuable your mobile app is compared to your competitors.
This is an ongoing venture if you want to get more downloads; always test your creative i.e., preview videos (more on that) and screenshots. These will have significant impacts on your App Store Optimization performance. Your app will get up to 30 percent more downloads if this aspect is carried out remarkably well.
4. Use Video
Research has shown that creating and adding an informative video in your mobile application's page can significantly increase downloads by 35 percent. And every increase in downloads also improves your rankings.
Most people prefer searching for and downloading a mobile app within minutes. When you upload a video that showcases your mobile app's most valuable features, the rate of downloads skyrockets within a short period.
5. Research Your Competitors
Competitors are worthy foes in business; this is why you cannot succeed in your business if you neglect or fail to understand your competitors and their strategies for winning the game. This is even truer in App Store Optimization.
Nailing down the best category for your mobile app is the most critical step to take before you even add your app to the marketplace. However, several factors that you should take into consideration when choosing the category for your app include:
The number of competitors
How popular the category ranks i.e., in downloads
The number of mobile apps that are updated consistently within that category
As soon as you have added your mobile app to the marketplace, start monitoring the top-performing mobile apps in your chosen category consistently. If they add any keywords or make changes to their metadata, you should quickly check how these changes positively or negatively affected their ranking.
The game of winning sometimes depends on how fast you are. This is why you should always strive to rank new keywords long before your competitors think of doing so. Moreover, you should also track your competition to find out if they have a purpose similar to yours so that you can deploy them at almost the same time. Check the features of their apps as well as those who use the same set of keywords you want to rank for.
Do your best to narrow down your search or focus to the top 5 competitors in your industry or niche using a competitor analysis tool like App Tweak. The tool will enable you to manage an App Store Optimization routine consistently.
6. Drive Traffic and Downloads to Your App Store Page
For this tip to work, your website must be search engine optimized. This is where you should host your app information as well-optimized websites attract torrents of organic traffic.
When you utilize this correctly, you will drive quality traffic to your app store pages and rank high on Google. This makes it easier for those carrying out simple web searches to find and download your mobile application.
You can also opt for paid app advertising to drive targeted traffic to your mobile app pages such as Google Universal App Campaigns or Apple Search Ads. Leverage your App Store Optimization earnings to readily support your paid media strategies in order to make your dollars work even harder.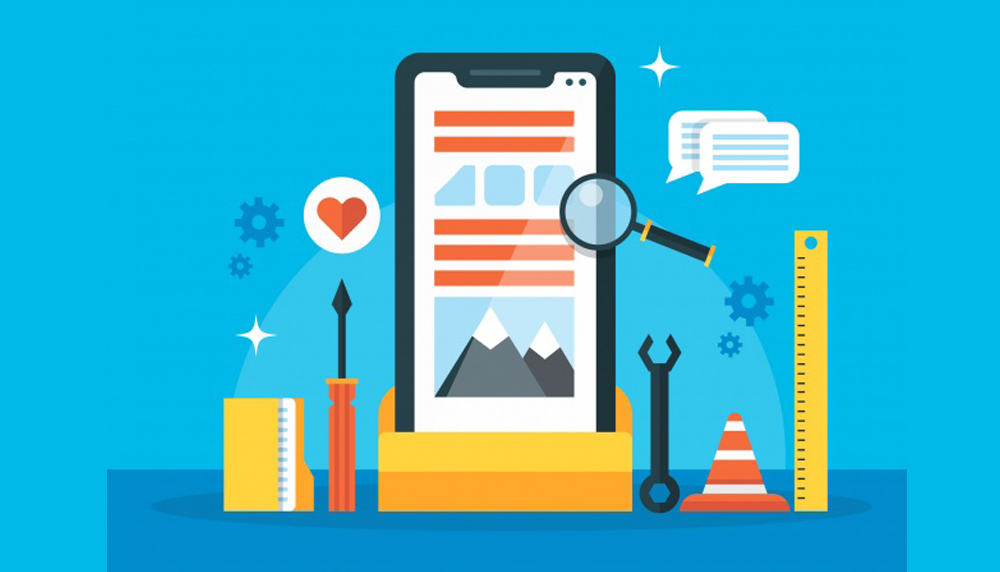 7. Build Backlinks
The best backlinks should come from websites that are relevant to your mobile app, and they should carry authority according to current algorithms standards of Google. Backlinks can be in image form – using the ALT tag or text.
Although controversies abound regarding the efficacy of backlinks in App Store Optimization, one thing is always clear: quality is always preferred over quantity when it comes to backlink success.
You should be one thing in mind as you go about your App Store Optimization processes: mastery of this art will not happen overnight. It will take consistent every-day effort working on your App Store Optimization checklist to start seeing tangible results.
And when your mobile app has gained enough traction, you can boost your traffic-generating efforts via paid advertising in order to leverage your app's market share.
If you don't have the time or expertise to carry out App Store Optimization processes, you can hire a reputable company to help you rank your mobile app high in both the App Store and Google Play Store respectively.
846
0
0
cookie-check
HOW TO IMPROVE VISIBILITY ON APP STORE & GOOGLE PLAY USING APP STORE OPTIMIZATION (ASO)