If you are an entrepreneur in this digital age, the types of mobile apps you have on your smartphone must differ from someone else's. Mobile application development companies have noticed a significant increase in the number of entrepreneurs over the years. And they have rolled out several mobile application types that can help entrepreneurs enhance their businesses when it comes to productivity, efficiency, time management, and the likes.
As the 'super manager' that you are, you have an obligation to make use of tools that are at your disposal to significantly boost your work in order for your business to remain competitive.
You need to do everything ethically possible to stay ahead of the curve, and there are several mobile application development services that you should also utilize.
This is to help you optimize some of the most vital areas of your business. These mobile applications are what some of the biggest organizations use out there from finance to internal communication, and so on.
The truth of the matter is that irrespective of how smart or up-to-date your team is or their performance in the day-to-day running of your business, you are mostly on your own.
This may seem like a big headache, but if you wisely make use of some of the mobile applications that will be outlined in this article, your life as an entrepreneur will drastically be easier.
Moreover, it is essential that you organize your business or startup in such a way that it overcomes the competition. Studies have shown that up to 50 percent of small businesses or startups fail within the first 5 years of their inception. Out of that number, up to 90 percent are tech startups.
You don't want to be part of such statistics, and one of the best ways to stay on top of your game is to utilize the tools that are available in this digital era.
Mobile Application Types
There are primarily 3 mobile application types: native apps, hybrid applications, and Web applications. Let's delve deeper into each type of mobile app.
1. Native Application
Native apps are developed exclusively for one mobile operating system. They are referred to as "native" because they are created for a particular device or platform. Applications built for systems like Android, Windows phone, iOS, Blackberry, and Symbian cannot be built for platforms other than their own. Even though you may not be able to use an iPhone app on Android, native apps still have a few advantages.
One of them is that native apps are known for high performance and excellent user experience. This is because mobile application development companies that build native apps make use of native device UI. What is more, access to a wide range of APIs puts no limitation on app usage. Native apps are also distinctly available on app stores of their kind, thus having a considerable propensity to reach their target audience. Some disadvantages that native applications have included higher costs when compared to other mobile applications and the need to create app duplicates for different platforms, separate maintenance, and support.
2. Hybrid Application
Hybrid applications are built with multi-platform web technologies such as CSS, JavaScript, and HTML5. They are primarily web apps disguised in native wrappers. Since hybrid apps are multi-platform, they are relatively easy to develop and incredibly fast to deploy and use. And this is because a single codebase is all that is needed to build a multi-platform app that ensures seamless updates and low-cost maintenance. Moreover, widely used APIs like accelerometer, gyroscope, geolocation, etc. are available on hybrid applications.
However, hybrid apps lack overall optimization, performance, and speed when compared to native applications. There are also a few design issues associated with hybrid apps, and it has to do with the way they look on two or more platforms.
3. Web Application
Webb apps are software applications that behave just like native apps. They use a browser to run and are usually written in CSS, JavaScript, and HTML5. Web applications redirect users to URLs and provide the "install" option by creating a bookmark on their pages. As a rule, web apps require minimum memory on any device. This is because all personal databases are stored on a server, and you can access your database from any device and at any location as long as you have an internet connection.
In most cases, when you make use of web applications with a poor internet connection, it may result in a bad user experience. Another disadvantage is that developers don't have access to too many APIs except for geolocation, etc. The content of applications is nothing but a wrapper on the user device, while the majority of the data is loaded from servers. Performance is linked to network connection and browser.
Top Mobile Apps Every Entrepreneur Must Have on their Smartphones
Therefore, without wasting too much of your time, here are a handful of the best apps that you should install and use on your smartphone as an entrepreneur:
Team Collaboration Apps
Keeping an entire team on board is one of the hallmarks of a savvy entrepreneur. Allotting tasks, conducting meetings, etc. can be stressful and time-consuming. This is where you need to make use of team collaboration applications.
Team collaboration applications make project management easy and simple for entrepreneurs and their teams. You can manage your team from remote locations as you can connect with members of your team, communicate with each of them, create a group and even engage in a group chat as well as make video or audio calls, and share important files or documents.
Some examples of team collaboration applications include Dropbox, Slack, Trello, etc.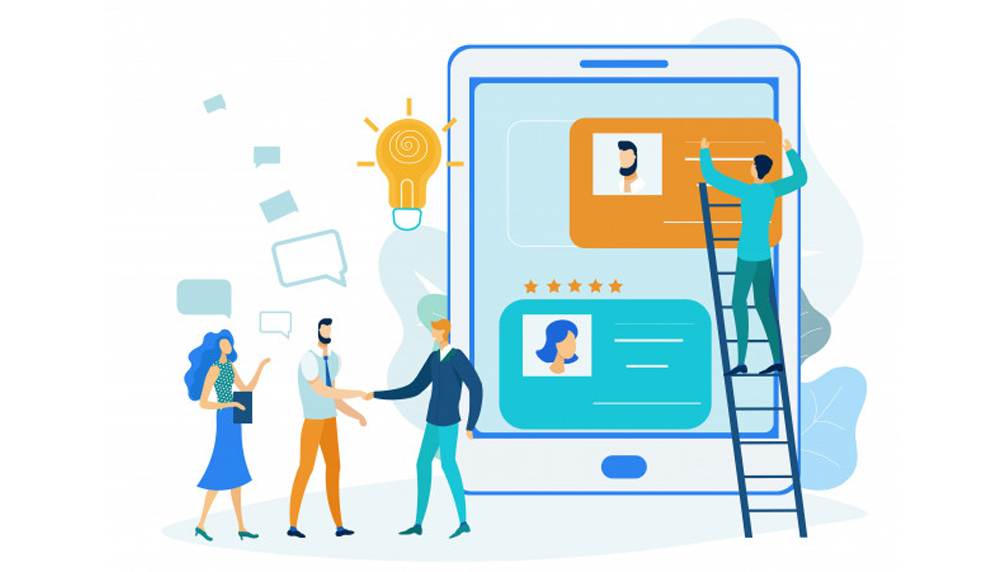 Security Applications
The rate of cyber attacks has significantly increased in recent years, and the target of these cybercriminals is usually startups. This is why you must not take chances when it comes to security. And that is why you should get your hands on mobile security apps.
Improving your cybersecurity with security apps, therefore, is a must. You have sensitive data that can be dangerous if it lands in the wrong hands. With security applications built by reputable mobile application development companies, you can keep your business and personal data protected.
Security apps deal with several essential tasks, such as providing privacy for your apps, call blockers, antivirus, VPN modes, anti-theft protection, and so on.
Examples of security applications include:
Security Master
CM Locker
CCleaner
AppLock
ESET Mobile Security
You can also hire a reliable mobile application development company to help you create a customized security application for you. You and your team can make use of the security application to secure your documents, files, etc.
Note-Taking Apps
The beautiful thing about note-taking applications is that users can store notes on one mobile device and still be able to access the notes from other devices. As an entrepreneur, traveling will be part of your weekly, monthly, or quarterly schedule as you attend seminars, talk shows, and so on.
However, a lot of ideas may pass through your mind, or you may need to take note of things you need to do at a later date. Note-taking applications are the best option to note items down, so you don't forget them for a long while.
The best ideas usually come at the most inopportune moments; if you don't want to miss an idea, having note-taking apps on your mobile devices is the way to go.
Who knows, the next ideas you get maybe the breakthrough you are looking for in your business.
Examples of great note-taking apps include:
Evernote
Notion
Simplenote
Milanote
Standard Notes
Ulysses
Dropbox Paper
Microsoft Note, etc.
Content Bookmarking Applications
Entrepreneurs are usually so bogged down with work that they rarely have time to read any interesting content they come across on their smartphones.
However, some of these contents are valuable and could drastically boost your business. You can start making use of content bookmarking apps that will allow you to bookmark content that you come across for the moment so that you can read it later when you are far less busy.
Most of the most successful entrepreneurs you see out there today have one content bookmarking app or another on their smartphones or mobile devices. Reading is a lifelong habit of entrepreneurs who wish to grow their businesses.
Examples of some of the best content bookmarking applications out there include Instapaper, Pocket, etc.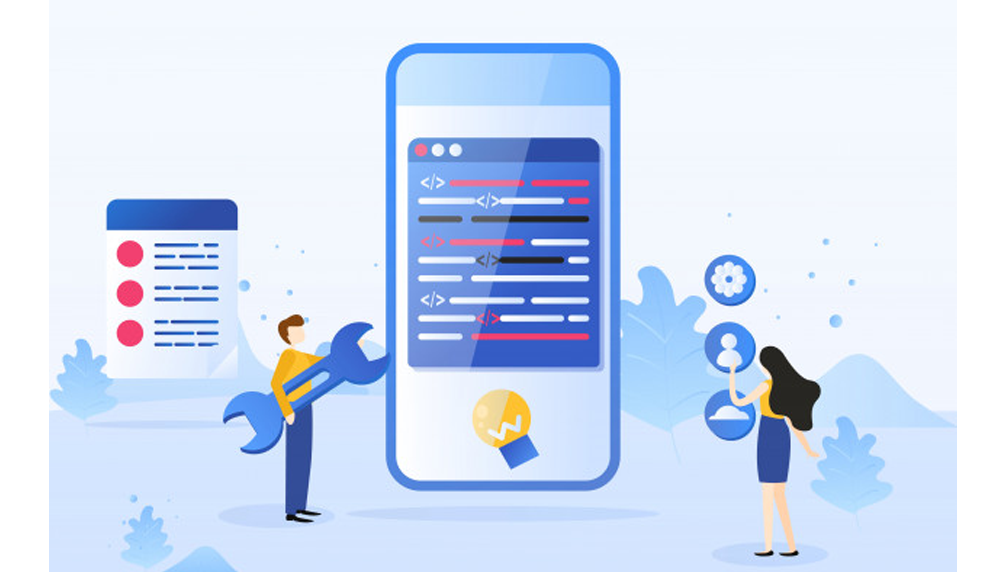 Productivity Applications
To be highly productive is what matters in business, and that is what you should always focus on as an entrepreneur. You should know by now that entrepreneurs wear many hats and, therefore, juggle a lot with day-to-day tasks. Productivity and time management applications are the tools you need to help you achieve your daily goals.
These applications are excellent when it comes to saving time and utilizing scarce resources effectively. Moreover, you should not be the only one using these apps; get your employees on board by getting them to use these applications.
Your employees can use time management apps and productivity applications to track their work as well as how much time they take to complete assigned tasks.
Measuring productivity is vital and must, therefore, be a prerequisite. Productivity apps help you to measure as well as improve on yourself, thereby enabling you to complete more tasks on time.
Examples of time management apps and productivity applications include:
Todoist
nTask
Kiwake App
Focus Booster
Calendar, etc.
Time tracking apps include:
Everhour
HourStack
RescueTime
TMetric
Timely
Toggle
FreshBooks
Productivity apps include:
Any.do
Drafts 5
1Password
Otter Voice Notes
Cloze
24me, etc.
LinkedIn
Building as well as nurturing real business relationships is possible, thanks to the LinkedIn application. The social media platform for business professionals app allows users to search for people based on their industry, qualification, location, job, and so much more.
You can connect and even stay in touch with other professionals in order to crack great business deals, thereby crafting a much better future.
The LinkedIn app is also the best platform to showcase your work, share ideas while building a personal brand as well as stay updated on the latest news as regards your market or industry.
Knowledge Apps
It is highly crucial to keep learning things and growing on a daily basis. This is a lifelong process that you shouldn't shirk if you want to experience significant growth in your business.
And that is why some of the top entrepreneurs today have knowledge apps installed on their mobile devices. They use these apps in their free time so that they can expand their knowledge in order to grow their businesses.
Knowledge applications can also keep entrepreneurs updated with the latest trends, historical facts, recent news, and developments in your industry as well as the tech world.
Once again, as a business owner, you will be forced to wear many hats since you have to deal with different individuals from different industries, make presentations, conduct meetings online and offline, etc.
You need to fill yourself with the right knowledge if you want to stand out or stay relevant in your field.
Some examples of Knowledge apps include:
Courser
Amazon Kindle
SoloLearn
Duolingo
YouTube
Curiosity
Quora
LinkedIn Learning
Udemy
TED
Current Affairs
Khan Academy, etc.
GoToMeeting
GoToMeeting is one of the most popular apps that top business owners utilize these days to conduct meetings from any part of the world. It also gives entrepreneurs the opportunity to meet with investors or employees from anywhere.
With this remarkable app, you don't have to reschedule or miss an important meeting again in any way.
These top mobile apps are essential for business owners who want to stay on top of their game in their respective industries. You may also work with a mobile application development company to create customized apps for your business.
All you need to do is to make sure that the mobile app development company you work with provides mobile application development services that will help in maintaining and updating your mobile apps as and when due.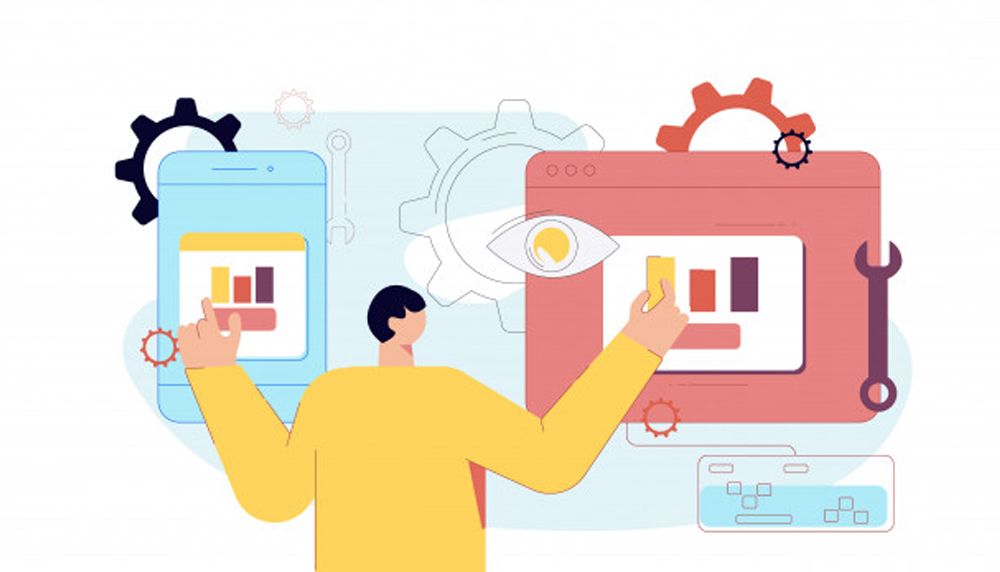 The evolution of mobile app development since the invention of mobile phones has led to the discovery of incredible growth in mobile application development companies. Mobile apps brought about a paradigm shift from the traditional use of mobile phones for communication with more and better mobile app development services.
A recent survey showed that Google Play Store is home to about 3.5 million apps. These are apps built by the mobile application development company. Each of those apps provides solutions to problems and convenience to the user.
As an entrepreneur you are to maximize opportunities that come your way online, you have to build your brand and persona online and also maintain an optimal level of communication with your clients. You also need to keep up with the latest trends in your area of specialization. As an entrepreneur, you also need to advertise and increase your audience reach through advertisement. The truth at the end of the day is that there are so many tasks to be carried out as an entrepreneur because problem-solving is a continuous process.
Through mobile app development, mobile app development companies can help you solve most of the problems mentioned above and to a greater extent increase your productivity and ensure you manage your time properly.
As an Entrepreneur, here are some must-have mobile apps, guaranteed to deliver excellent mobile app development services that would help your business grow.
Mobile apps an entrepreneur requires include:
Linkedin
LinkedIn is a great app that helps you connect with new people, build relationships, and network with potential clients and customers.
Recent statistics show that there are over 65 million people in the world using a LinkedIn network with people. An entrepreneur can use LinkedIn to build his/ her brand, and also stay connected to the outside world.
You can also showcase your works and share your ideas on LinkedIn as well as keep yourself updated with the latest trends and news related to your market.
Dropbox
Dropbox enables the user to share and store files and folders across the internet. It is a cloud storage device that you can use in both offline and online modes.
You can keep records of business deals, business transactions, and agreements on dropbox and easily retrieve them at your convenience. Dropbox also has features that enable you to scan documents, comment on files and notably share files with people who don't have a Dropbox account.
Google Analytics
This is an app that helps entrepreneurs monitor data, evaluate key performance metrics, execute tasks and build up reports.
An entrepreneur is expected to make projections based on the availability and also measure the success of the venture periodically. Google Analytics will help guide your decision-making as an entrepreneur as it will enable you to know marketing practices that add value to your business and the ones that do otherwise.
Uber
Uber allows you to request a ride to any destination of your choice as an entrepreneur and also pay via different means. Uber is very important to an entrepreneur as it enables you to be where you want to be at any time without any constraints. Entrepreneurs are time conscious and as such Uber app comes in handy for them.
Skype
Skype is a networking app that allows connecting with multiple people at the same time from all over the world. In the comfort of your sitting room, you can host conference calls, negotiate deals with your clients and customers, meet new partners from different parts of the world. You can access all these lucrative features with Wi-Fi or an unlimited data connection.
MeisterTask
MeisterTask is an app that enables you to assign tasks to individuals and set deadlines for team members. The application enables you to place activities according to your priorities and monitor the progress of your team members that you have assigned various tasks.
Audible
Most Entrepreneurs always look to expand their knowledge through reading. Reading exposes you to different schools of thought and ideas which in turn makes you versatile. The audible app enables you to listen to books without actually focusing on the book. You can be listening to your book while engaging in other activities.
Evernote
This app allows you to scribble down your thoughts and ideas instantly as they come. You can be in a taxi and all of a sudden an idea comes to your mind, you will need to write it. It enables you to organize and plan your daily activities. You can also capture photos, create a to-do list, and record voice reminders with Evernote.
1475
0
0
cookie-check
IMPORTANT MOBILE APPS EVERY ENTREPRENEUR SHOULD HAVE