Are you always looking out for the latest social media marketing statistics? Things are always changing almost every day. And it is becoming tougher to stay up to date with the latest figures that emerge.
However, keeping up with social media marketing statistics enables you to readily identify whatever gaps currently exist in your entire marketing strategy.
You can opt for social media marketing courses if you need help. This will help you to discover or inject fresh ideas that will dramatically grow your business, thereby taking it to the next level.
Most of the top social media platforms these days boast thousands of millions – or billions – of active daily users globally. But many businesses are still oblivious to this exceptional marketing channel.
If you are still unsure whether to take advantage of social media platforms and what they have to offer your business, the social media marketing statistics compiled in this article should convince you.
These statistics have been carefully divided into appropriate categories. All of them were arranged from a business perspective. By the time you go through all these categories, you should have an extensive understanding of social media marketing. This will enable you to make plans on how to leverage the power of social media and how to imbibe it into your marketing strategy.
Going by the social media marketing definition, you can keep your audience engaged and promote your products or services effectively.
If you are ready, let's begin!
Quick Shots about Social Media Statistics
As of 2019, about 3.5 billion people around the world use social media
In 2o19, TikTok became the fastest-growing social media platform
Up to 73 percent of marketers believe that social media marketing is somewhat or very effective
Global social media ad spend outperforms print ads, reaching $84 billion in 2019.
Consumers have been found to spend up to 40 percent more money on brands that make use of social media
Now that you know the quick facts of social media marketing, here is more in-depth information.
Facts about Social Media Marketing
Close to 80 Percent of the Entire World's Internet Users are on Social Media Research has shown that nearly 3.5 billion individuals – which is approximately 45 percent of the entire world's population – across the globe used social media in 2019. This is despite the fact that the majority of the social media platforms today don't allow under-age individuals to sign up.In-depth statistics have put the total social media users at about 60 percent of the population that is eligible to be on these networking platforms. And this growth is further stimulated by the current digitization, which brings millions of new users online each week.
Users in the United States Spend an Average of 1 Hour, 15 Minutes per Day on Social Media Americans spend lots of time on social media compared to other people from other nations. According to social media marketing statistics, however, the average daily social media time is becoming stable.In 2018, the overall time spent on social media fell by one minute, after climbing six minutes in 2016 and seven minutes in 2017.
More than 3.25 Billion People Use Social Media on Mobile Do you know that over 92 percent of the total number of social media users access these platforms via their mobile devices? This clearly indicates that the use of mobile devices to access social media is much more prominent than overall internet usage.This emphasizes how crucial it is for marketers that target social media to focus much more on creating mobile-friendly content. Having the right social media marketing tools will help you get your content in front of your target audience.
Users of Social Media Aged 16 to 24 Spend At Least 3 Hours Each Day Teenagers and young adults spend more than on social media than ever before, averaging 7 hours in 2019. Organizations need to think out-of-the-box in order to reach out to this particular age group. It has been proven before now that they make up to 40 percent of global consumers. And one of the best places or avenues to target consumers within this age group is on social media.
Business-to-Consumer (B2C) Product Companies Spend at least 15.6 percent of their Entire Marketing Budget This data indicates that it is more than companies that work in B2C services (11. 6 percent), business-to-business (B2B) services (12.6 percent), and B2B products (9.4 percent).This particular social media marketing budget is far higher for companies (17.1 percent) that have at least 10 percent – or more – of their entire sales coming through online compared to those without any sales (10.1 percent) or less than 10 percent of sales (10.7 percent) from the internet. Small companies – i.e. those with less $25 million in revenue – spend a lot more on social media marketing (14.7 percent) as they research for affordable or inexpensive ways of competing favorably.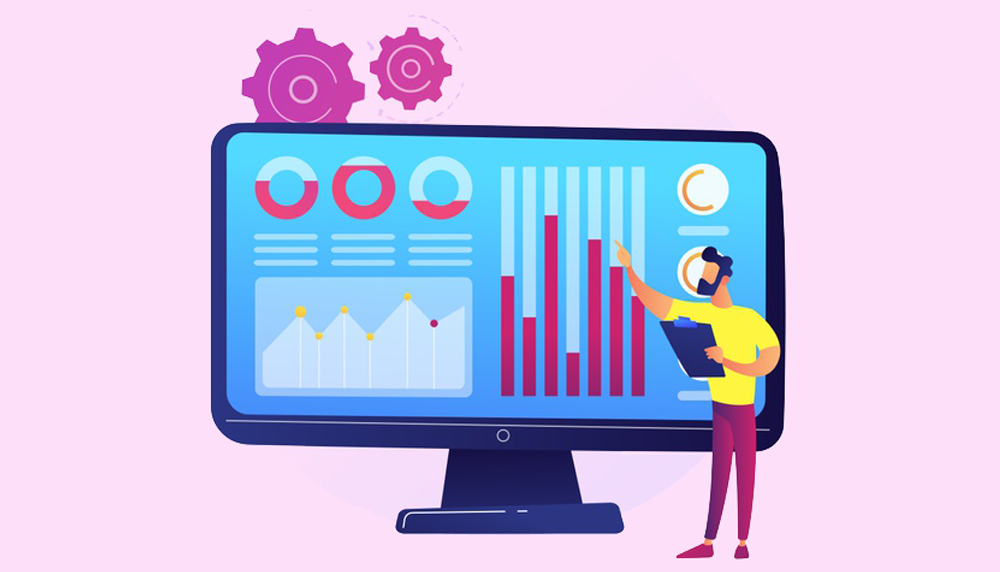 Consumers Have Been Proven to Spend Up to 40 Percent More Money with Organizations That Use Social Media It has been proven that individuals spend much more money with brands that use social media. This is as a result of the steady cultivation of relationships between consumers and companies, easier access to information as well a faster response to issues and queries.
Up to 92 Percent of Digital Marketers That Use Influencer Marketing Find It Rewarding for Effective Brand Outreach According to social media marketing growth statistics, digital marketers expect close to a 2x increase in the value of the influencer marketing industry between 2019 and 2022.The current influencer marketing leader, Instagram, is expected to continue its super-fast accumulation of users. Digital marketers will continue to see the usefulness of influencers with almost 70 percent finding Influencer Marketing incredibly effective or somewhat useful for businesses.Experts have also predicted a monumental shift to influencers on Instagram, LinkedIn, and TikTok.
About 71 Percent of Consumers That Have Positive Experiences with Brands on Social Media will Likely Recommend Them to Friends and Family Marketers are not only concerned about direct conversion and lead generation via social media. Approximately three-fourths of satisfied consumers are highly likely to recommend any brand that performs exceptionally well to people within their network, thereby amplifying the overall effects of marketing efforts.
Up to 63 Percent of Consumers Expect Brands to Provide Customer Service through Their Social Media Channels Social media marketing statistics also reveal that at least 90 percent of social media users have – at one time or the other – used these platforms to chat or communicate with a brand. This emphasizes the vital importance of social customer care.Asides from helping consumers with prompt resolution of any challenge via social media networks, it also includes ensuring that overall brand messages remain consistent with other functional marketing channels.
LinkedIn Proven to Be 227 Percent More Effective at Generating Leads Than Facebook According to social media statistics for business, LinkedIn is highly prevalent, especially among business-to-business (B2B) marketers. Up to 95 percent of these marketers use it for organic content marketing. About 65 percent of B2B marketers have used this professional social media platform for paid ads in order to acquire new customers.And up to 45 percent of marketers or entrepreneurs report that they gained lots of customers via LinkedIn. All of these factors put together indicate that LinkedIn is a top-rated – but still underestimated – social media platform, especially among business-to-business content marketers.
90 Percent of Marketers Make Reference to Substantial Exposure for Their Organizations as the Supreme Benefit of Using Social Media Other vital benefits of using social media for marketing include:

Improved search engine rankings
More inbound traffic
Better customer satisfaction
Higher conversion rates
Improved brand loyalty (which is far more significant among young consumers)
Access to crucial marketplace insights
Greater brand authority
Industry thought leadershipThese and many more are the benefits of social media marketing.

84 Percent of Marketers See an Increase in Traffic within 6 Hours of Effort (Financial or Otherwise) Spent on Social Media Every Week The overall effectiveness of social media marketing statistics indicates that this particular channel cuts down efforts involved in marketing without necessarily having to sacrifice the results.Spending a few hours on social media per week has proven to deliver outstanding and impressive results for many brands. However, the time spent on these platforms must follow proper planning and strategy. It must involve conversing with your consumers and targeting them with highly relevant and helpful content.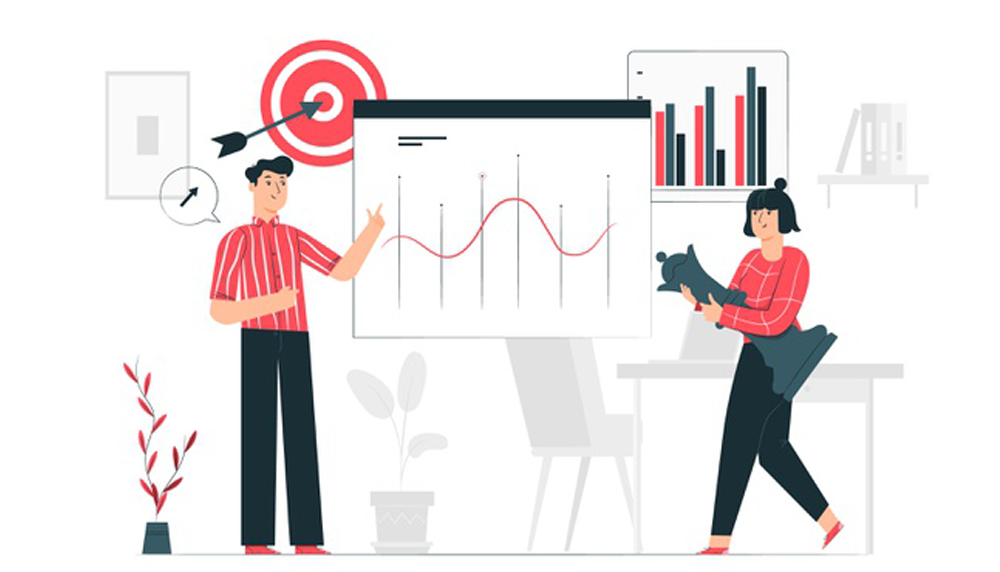 Social Media Marketing Trends
The following social media marketing trends also show digital marketers the areas to focus on:
TikTok was Used by Internet Users in the United States Aged 13 to 16 at the Same Percentage as Twitter and Instagram Research has revealed that about millennial and Gen Z internet users in the United States used the Chinese-born social media platform, TikTok, in 2019. This may seem relatively far behind, especially when compared with established platforms like Facebook and YouTube.TikTok is a social media platform that has garnered up to 500 million active monthly users within 3 years of its launch. This, more than anything else, sharply redefines the strategies that digital marketers can use to reach young customers aged 13 to 16 and even beyond.
55 Percent of Customers – Across All Age Groups – Infinitely Trust User-Generated Content over Other Forms of Marketing The affinity of user-generated content among millennials has grown incredibly stronger as up to 86 percent state that such content is typically an excellent indicator of the quality of service or brand.Since Instagram, YouTube, and TikTok are available to digital marketers, they can use user-generated content to create inroads into targeted segments. This is an incredibly helpful strategy to adopt in 2020.Social media marketing statistics also suggest that when consumers are summarily exposed to user-generated product videos and professional content, brand engagements rise dramatically by 28 percent.Since Instagram, YouTube, and TikTok are available to digital marketers, they can use user-generated content to create inroads into targeted segments. This is an incredibly helpful strategy to adopt in 2020.Every business or brand must make social media marketing a vital structure in their entire marketing strategy. But when devising social media strategies, every marketer must take note of what their customers want.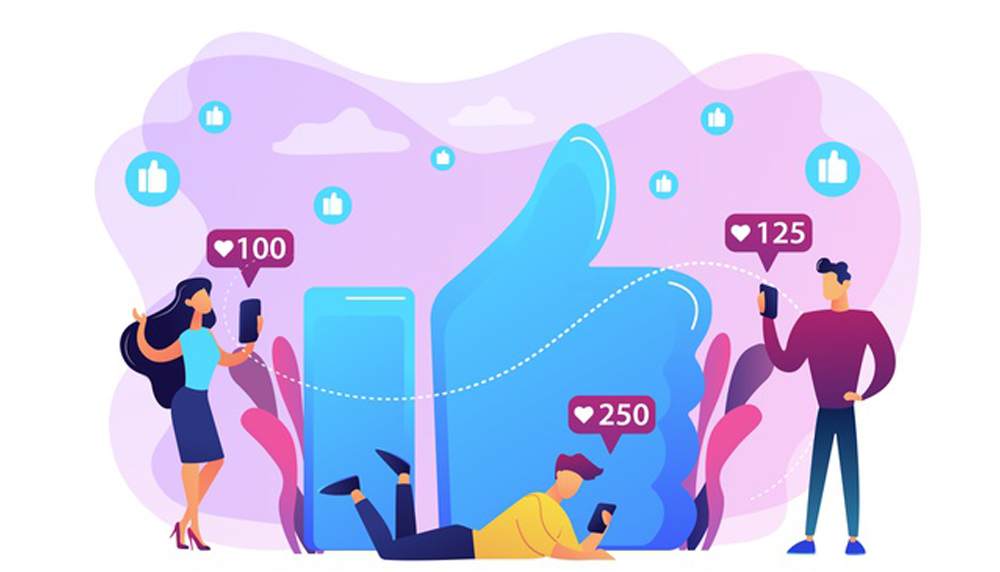 The social media marketing statistics outlined in this article have revealed that many organizations are still leaving a lot of money on the table. Knowing the right social media marketing tools to use will greatly help with content marketing. You can also go for social media marketing courses to help improve your knowledge
This is a result of not taking full advantage of social media. And this is more than enough for your brand to step in and make moves that will take you much closer to meeting the expectations of your target audience that spend time on social media platforms.
580
0
0
cookie-check
IMPORTANT SOCIAL MEDIA MARKETING STATISTICS