Do you want to launch an eCommerce business but don't know which platform to use? Have you heard of PrestaShop and read about the benefits of PrestaShop eCommerce? If you have, then this article will shed more light on the advantages of PrestaShop eCommerce, features, etc.
PrestaShop development is a highly customizable, award-winning eCommerce option that comes with an open-license solution. The software was founded by Bruno Leveque and Igor Schlumberger in 2007. It is based mainly on the Smarty Template engine on PHP.
PrestaShop has over 500,000+ community members and over 3 million downloads. It is available in more than 56 languages and used extensively in over 150+ countries. There are so many advantages of PrestaShop eCommerce and these can be attributed to features of PrestaShop eCommerce that make it stand out.
PrestaShop is the perfect option for those looking for budget-friendly eCommerce solutions for small/medium-sized companies. Because it is user-friendly, PrestaShop has enjoyed profound use and popularity for many years.
Features of PrestaShop eCommerce
The following are the main features of PrestaShop eCommerce:
Quick Install Features
A powerful set of integrations
Shipping configuration and partnerships
Mobile commerce
eCommerce SEO
Intuitive Interface
Designer Guide
eCommerce Analytics
Powerful Store Builder
More than 50 top-notch payment solution
PrestaShop Web Agencies
Customizable themes
Configurable Tax Rules
With these unique features of PrestaShop eCommerce you can be sure to have a beautiful site that your customers would love.
The features of PrestaShop eCommerce
Advantages of PrestaShop eCommerce
The following are some of the advantages of PrestaShop eCommerce:
Flexible and Easy-to-Manage Back-end
This is one of the first benefits of PrestaShop eCommerce. Over 250,000 marketers own a PrestaShop store; this is an indication of its flexibility and easy-to-manage back-end. Store owners can generate invoices, upload products quickly, create coupon codes, visualize sales statistics, search query, visualize customer activity, and many more.
Multiple Payment Gateway Options Available
Having an eCommerce store that is impressive and looks great will not do you any good if you don't make sales. You need a merchant account with the PrestaShop Checkout solution or a third-party processor to facilitate payments;
Here are the payment partners that are currently available for American retailers:
Amazon Pay
First Data
Discover Global
Bambora
WorldPay
BlueSnap
CCBill
Authorize.Ne
PayPal for US and Canada
Simplify Commerce (Mastercard)
BS Payone
FattMerchant
Easy to Customize the Store
If you want your website to have a very unique feel, open-source is the way to go in this time and age. Building an unforgettable brand is crucial to your long-term success in the highly competitive eCommerce world.
Customizing your online store requires the use of two distinct modules. The first module is required for making quick edits while the other is an advanced module for changing the code so that you can customize your online store. And for these reasons, you will need access to JavaScript, HTML, and CSS files.
The customization tools that come with PrestaShop allow users to complete product organization as well as an internal search engine tool that will help your customers to navigate your e-Store easily. You can also set up different payment methods.
You will come across more than 1,500 templates in the PrestaShop official marketplace. Third-party contributors develop most of these templates, so you may end up paying up to $60 for a high-quality template from PrestaShop certified partners. This serves as one of the major benefits of PrestaShop eCommerce that appeals to business owners.
Ability to Develop an IP-based eCommerce Store
Online stores are not limited by any boundaries, which makes it possible for anyone to trade products and services to different countries. But some eCommerce stores fail here.
If you want your sales to work in other countries, you must take advantage of SEO for organic sales. IP-based stores offer the solution that you want as they allow you to showcase your products, discounts, and prices based on the location.
Thankfully, PrestaShop offers this remarkable functionality as well. This is one of the unique features for PrestaShop eCommerce that make it a go-to platform for anyone looking to make headway in the eCommerce industry.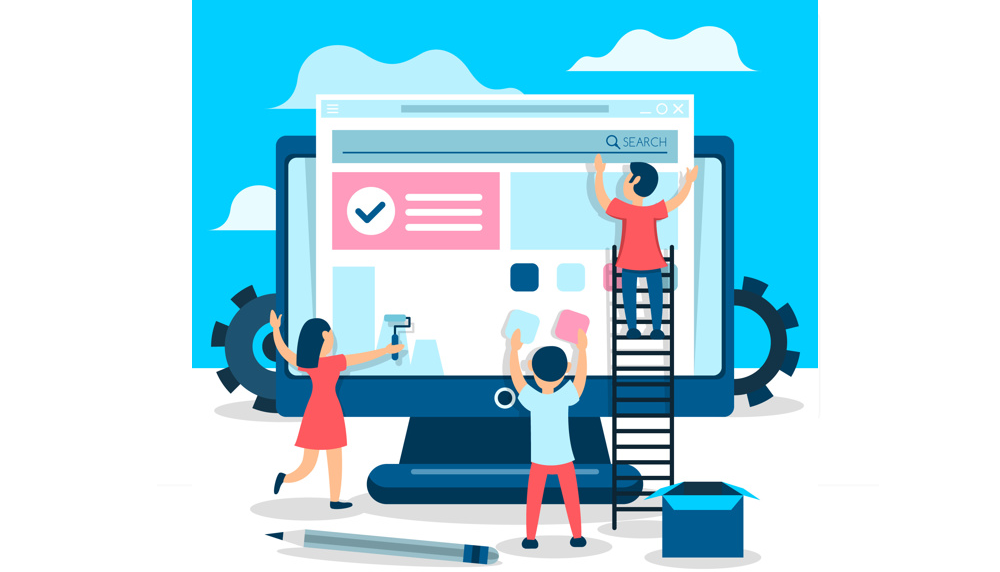 PrestaShop Community
Many digital marketers make the mistake of opting for dedicated eCommerce platforms that place them at the mercies of the programmers that created their online stores. Those who have even gone further to implement the SaaS have their issues queued by the customer support department. This can be disappointing and may cost the eCommerce platform users some sales or leads.
But this is not the case if you opt for PrestaShop, thanks to 'WeCommerce' or the PrestaShop community.
The PrestaShop community – or 'WeCommerce' – is a dedicated community of individuals working actively and daily with the PrestaShop software. These individuals share a lot of tips, tutorials as well as their experiences on the official forum and the thematic groups on social media platforms. They also do the same on the popular GitHub platform.
You can visit the PrestaShop community if you have any issues or problems that you need help with. Someone else may have encountered the problem in the past, and it was taken care of. But if not, you can ask or search.
And if you need smart PrestaShop developers for your eCommerce project, there is no better place to search for the best developers than the PrestaShop community. This is one of the profound benefits of PrestaShop eCommerce.
Functionality, Scalability, and Performance
The free, basic version of PrestaShop comes loaded with a myriad of functionalities that are virtually non-existent on other comparable eCommerce platforms. Moreover, many modules are accessible for use in order to expand the possibilities of the highly popular and unique platform. Amongst the notable features of PrestaShop eCommerce this is the most impressive and appealing for business owners.
What is more, the ratio of the functionality of PrestaShop to its remarkable performance is astonishing. It is said to have a much better edge than the Magento platform, which is hardly surprising.
A PrestaShop online store that has been well-optimized combined with a server that is customized to your needs results in a secure, fully stable, and mega-efficient e-Store that is capable of meeting all the requirements of all small/medium-sized enterprises as well as large corporations.
Now that we have seen the advantages of PrestaShop eCommerce, let's take a look at the benefits of PrestaShop eCommerce.
Benefits of PrestaShop eCommerce
Other benefits of PrestaShop eCommerce include:
Easy to Install
PrestaShop is easy to install from the official website of the open-source software. When you download the software, you can create a fully functional and responsive online store within minutes.
The PrestaShop file is not more than 6MB; this implies that you can quickly deploy this eCommerce platform even if you are a neophyte or your internet connection is slow.
User-friendly
Technical knowledge is not required when it comes to the use of PrestaShop. And this is because its custom design is simple and convenient.
PrestaShop has a user-friendly back-end interface and simple design. Even if you possess minimal tech knowledge, you should be able to handle and maintain an online store.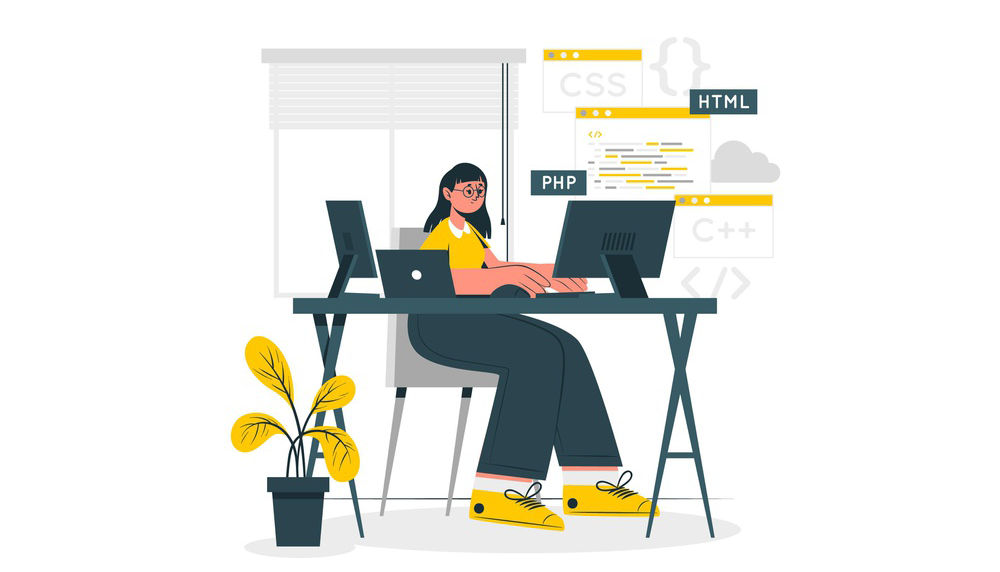 Demographic Assistance
PrestaShop supports multiple languages and currencies, and this makes localization very simple. The demographic assistance helps PrestaShop-based eCommerce stores to run efficiently across the globe.
As of today, PrestaShop-based online stores are functioning efficiently from the USA, Canada, the UK, India, China, Japan, and Germany. However, complete support is provided for English and French only.
But the website itself is capable of translating about 40-45 languages.
Budget-friendly
If minimal investment in your online store is your goal, you can turn to PrestaShop because it is budget-friendly. No license is required to set up an eCommerce store using PrestaShop.
Open-source Benefit Facilitated by the Cloud
Developers can enjoy the immense advantages of PrestaShop eCommerce, thanks to its open-source feature that runs seamlessly on a cloud platform. This is perhaps the star attraction of PrestaShop because users can lay hands on a myriad of development and website maintenance features without robbing a bank to secure a license.
As soon as you sign up with the open-source software, you will automatically become a member of a very active community of Open Source specialists or experts. This tight-knit community of developers will assist you with your online store hosting plans without the need to apply or pay for an additional license in order to access the source code.
You are free to utilize all the functionalities that this remarkable eCommerce software offers, and it is all for free.
Ease in Setting up and Maintaining eCommerce Stores
The core task of setting up an online shop is a breeze when you use PrestaShop. This is because the software is easy to understand and use, effectively doing away with the complexities of other website development scripting languages. PrestaShop also reduces the complexity of the maintenance activities of your eCommerce store.
There will be no need for you to take additional support from so-called experts to walk you through the workflow of PrestaShop. You can independently work to set up your online store with PrestaShop, especially when you understand the functionalities of this open-source software.
Smooth Version Upgrade
PrestaShop gives you the room to quickly debug your code, thereby paving the way for a smooth version upgrade as an additional incentive. Users can initiate software updates without encountering any hassles, a much-needed move required to deliver high-quality online stores.
PrestaShop also facilitates a provision to incorporate an extensive array of prominent applications and services efficiently. For instance, you can integrate a single application that can interact with your new and existing customers through emails and chats in order to process their online refunds.
This application is assisted by support conversations between the customer and the help desk for initiating online order edits. Users can also automate order management and inventory mechanisms via the application.
As soon as they are ported onto your website, these applications can help strengthen your presence or brand in the online shopping space. This is one of the benefits of PrestaShop eCommerce to look out for if your business has the tendency for fast growth.
Portability
PrestaShop is lightweight and, therefore, demands fewer installation costs. This means that you can readily set up a new server and run your online store apps without breaking the bank.
PrestaShop has swift installation features, and this is one of the reasons why the software is tagged as a powerful store builder.
High on Functionality
The latest version of PrestaShop comes loaded with a lot of features that are now at the disposal of users. You will find an assembly of more than 2,000+ highly responsive themes which you can quickly utilize to create mobile shopping interfaces.
To top it all, PrestaShop has over 25,000 plugins via which you can add multiple functionalities to your distinct online store, which is fully backed with a myriad of shopping cart features.
Multiple Modules of PrestaShop
In order to have full control over the administration of your eCommerce website, PrestaShop provides a wide range of website development services that are highly beneficial to your online shopping customers.
Two vital modules offered by PrestaShop are the payment module and the shipping module.
You can utilize this software – alongside these two modules – to create an SEO-compliant website and heavily rely on the customized module. The list of benefits of PrestaShop eCommerce does not end here.
Users can bank on PrestaShop to actively integrate their online stores with social networking platforms like Facebook and Twitter.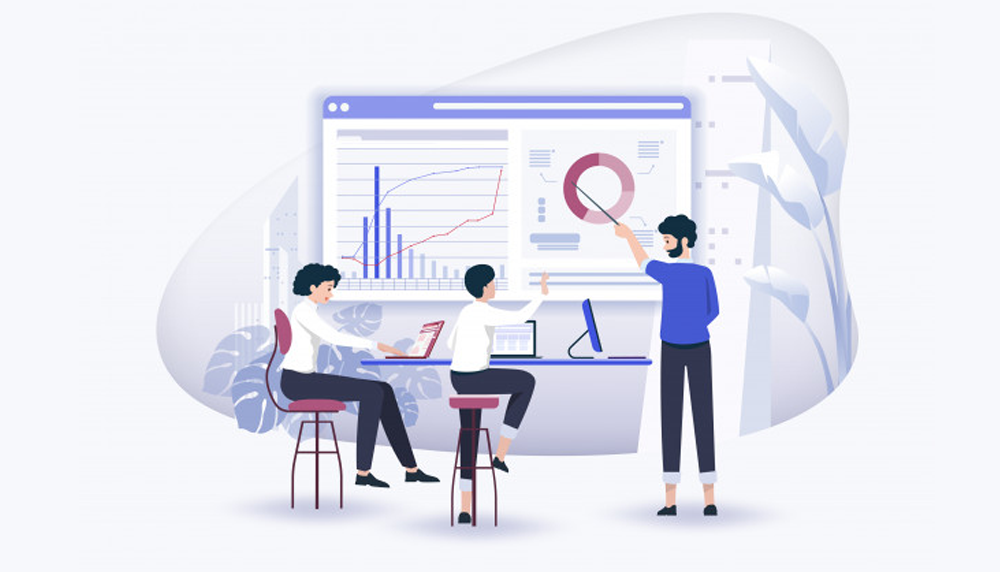 Themes
One of the benefits of PrestaShop eCommerce is the use of themes that give your online store an aesthetic feel. The PrestaShop Template is a collection of files, images, and modules that are supported by documentation. Through this package, any user of the PrestaShop software can build a completely customized e-store.
The numerous themes of PrestaShop allow users to modify or alter the functionality and look of their online store, facilitated by local language support.
You can quickly download the theme you like and install it, and you will be good to go with your aesthetically appealing and fully functional online store.
Multi-faceted Solution
Through PrestaShop, developers can help you implement several successful shipping partnerships and configurations by utilizing the support of the shipping module. Online shoppers will be utterly satisfied with the profound benefit of smooth customer checkout.
One distinct feature of the PrestaShop software is that it allows the migration of data from other shopping carts.
Several customer service tools are provided on the PrestaShop platform, which, when utilized well, can make your online store stand out from others on the web. You will be able to manage your product listings efficiently via the extensive set of noteworthy features offered by PrestaShop.
A Well-tried Means of Enjoying High Page Ranks
Every marketer who owns or operates an online store wants their website to appear at the top of Google search results or at least on the first page of the search engine.
Developing your eCommerce site using PrestaShop will go a long way in ensuring your dream of snagging that the first-page position becomes a reality. With all the benefits of PrestaShop eCommerce highlighted in this article, your online store stands a great chance of getting ranked fast and effectively.
User-friendly Administration Panel
PrestaShop has been used extensively in the eCommerce market for several years now. And thousands of UX-designers and programmers have worked on its development over time because it is an open-source platform.
This has resulted in the development of a transparent and highly intuitive administration panel on the platform, which even neophyte sellers can use without needing to be techy.
According to the open-platform code, the admin panel can be adapted to or customized to the user's individual needs. It can also be readily developed in line with the consistent growth of e-Business.
The advantages of PrestaShop eCommerce cannot be overemphasized and the eCommerce platform you choose to work with goes a long way in setting the tone for the success of your online store. PrestaShop comes with several features that you may not find anywhere else. It makes it easy for digital marketers to market their products or services to any demographic around the world. These products or services can be ordered via smartphones or personal computers.
You can sell both downloadable and physical products, and you can make your online store look lovely, thanks to the over 1,500 themes you can choose from. You can even add Meta descriptions to your products in order to boost your SEO ranking.
PrestaShop users can incorporate different marketing options, including coupon codes, discount mode, affiliate programs, email marketing, free shipping, and gift wrapping. All these options are geared towards one thing – to position your business for growth and transformation.
Now that you have seen the detailed benefits of PrestaShop eCommerce as well as the advantages of PrestaShop eCommerce, you can have your eCommerce website created without hassles.
1269
1
0
cookie-check
PRESTASHOP ECOMMERCE DEVELOPMENT: ITS FEATURES, ADVANTAGES, AND BENEFITS