Have you been struggling with getting on the first page of search results without much luck? Have you tried to implement SEO techniques for 2020 that will improve your rankings?
If you want to understand the logic behind things like on-page or off-page SEO techniques, then you should keep reading.
In today's dynamic world, SEO techniques keep changing from time to time, and many businesses do not even know it. Many hacks that worked about two or three years ago that would have taken your website to the front page are now obsolete.
Those techniques, when applied now, may even hurt your site's ranking. This is why you need to stay at the top of your game and learn the SEO techniques for 2020 so that your sales and profits will skyrocket.
What is SEO and Why is it Important?
SEO (search engine optimization) is the tried-and-tested process of optimizing web pages and their content so that they can be discovered quickly by users who are searching for terms – and related ones – relevant to your site. The term 'SEO' also refers to the process of making website pages easier for 'crawlers' or the search engine indexing software to find, scan, and then index your website.
Although the overall concept of search engine optimization is relatively straightforward, many newcomers or beginners to SEO still have several puzzling questions that they need answers to such as:
What are Different SEO Techniques?
How do you optimize your site – or your company's website – for search engines?
How can you readily differentiate between good SEO practices and the bad ones?
What is Onpage SEO techniques?
Is there such a thing as On page SEO techniques or Off page SEO techniques? Etc.
The most important aspect of SEO has to do with how to leverage search engine optimization to help drive targeted traffic that will turn to leads, thereby generating sales for your business.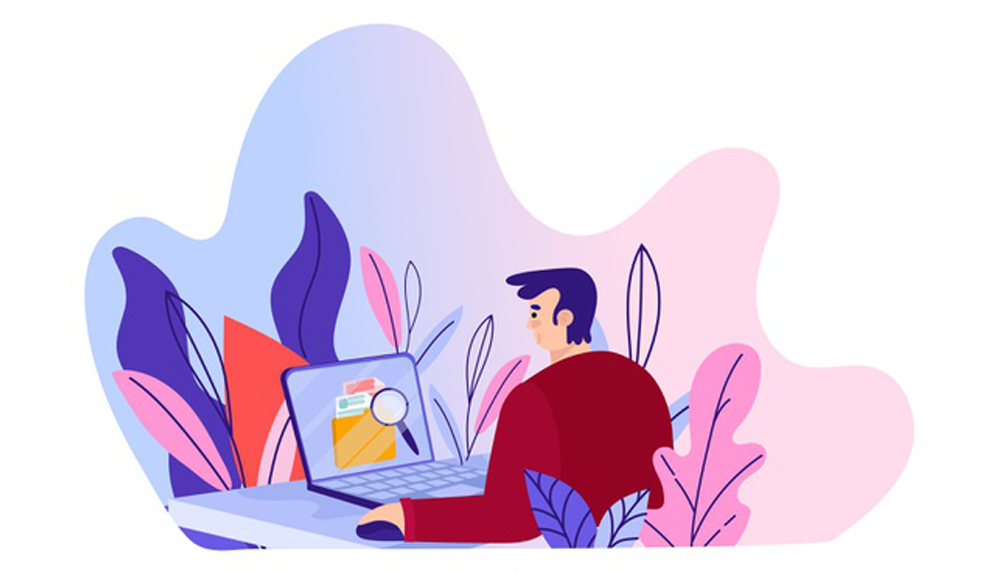 Why You Should Care About SEO
Billions of searches are carried out every hour, each day. And that means a tremendous amount of high-intent, organic, and specific traffic.
This is because many people from all over the world use search engines to search for specific products or services with the intention of paying for these items. These relevant searches are known to have what is referred to as 'commercial intent.'
This means that the searchers are indicating with their relevant search that they are interested and ready to buy something online, and if you sell those things, you will be in the position to make money.
For instance, search queries like 'I want to buy a car,' 'where can I find a dentist near me?' etc. People search for all manner of things, and some of these searches may be directly related to your business.
Moreover, your prospects are also searching for any kind of item that is loosely associated with your business. This represents a lot of opportunities for you to connect with folks looking for those things, and help answer several questions, solve their problems, thus becoming a trusted go-to resource for them.
What You Need to Know About Google Algorithm
An algorithm refers to an exhaustible list of instructions that are most often used in performing tasks or solving problems. At this period, over 5,760,000 blog posts are posted or published on the web every day.
This means it would be practically impossible to sort through as well as categorize all the content without following set rules that guide the entire process.
Google and other search engines use artificial intelligence as well as several ranking algorithms to quickly deliver the most optimal and highly relevant results to searchers.
Google states clearly that their algorithms look at several factors, which include the nature of the query, usability, and relevance of the pages, your locations, the expertise of sources as well as your settings in order to generate the most relevant results.
According to the search engine giant, the weight that is applied to every factor varies, depending primarily on the nature of the query. For instance, the freshness of the blog post plays a significant role in answering queries that have to do with current news topics over dictionary definitions.
Google algorithm is always changing – with up to 3,200 confirmed changes to search just in 2018 – and that is why it can be pretty challenging to keep up with search engine optimization best practices.
The following, therefore, are the different SEO techniques and how they work together in order to boost your chances of meeting all your organic search goals.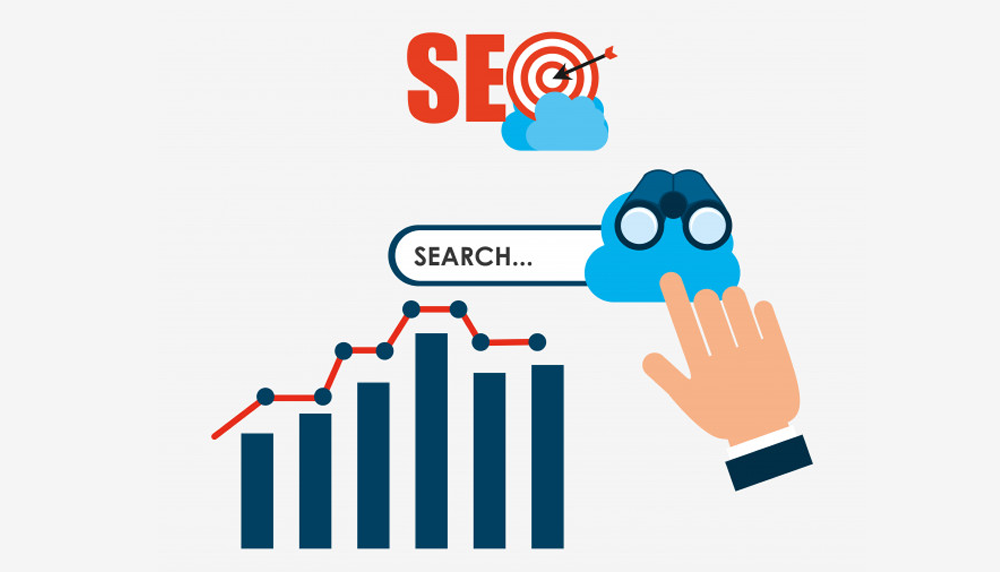 Off page SEO Techniques
Off-page SEO techniques are indirect activities – such as generating backlinks, etc. – that happen off your website in order to raise the organic ranking of a webpage.
The search engine giant uses more than what is published on a website in order to determine authority and rankings. This is a vital step in the entire SEO process and works in tandem with on-page optimization to achieve the desired result.
Applying off-page SEO techniques is much more than building backlinks. It includes other activities such as:
Brand mentions (with or without links)
Social media sharing of your content
Bookmarking, etc.
These are high-value search signals that tell search engines like Google and others how valued you are as a relevant source of information.
On-page SEO Techniques
On-page SEO refers to the process of optimizing website elements. It has to do with every measure that can be taken directly within your website to boost its position in the search rankings.
These techniques include the following:
Writing meta-descriptions that are keyword-rich
Having correct title tags
Crafting keyword-rich content and phrases related to your content to help search engines understand the precise time to display your webpage.
Everything that has to do with on-page SEO can be optimized by editing the code on your site.
Local SEO Techniques
Local search engine optimization refers to the activities associated with how your site and content appear in regional search results. Local SEO and standard SEO practices can significantly differ because the primary goal is to show up for searches that include phrases such as 'in X area' or 'near me.'
You need to have a strategy that focuses on local SEO because it is beneficial for organizations that serve the local market. Businesses that serve the local market and should, therefore, concentrate on local SEO include brick-and-mortar retail stores, restaurants, plumbers, auto repair shops, etc.
Research has revealed that at least four out of five consumers make use of search engines to find relevant information about local businesses. At least one out of two consumers that carry out local searches also end up visiting that location the very same day.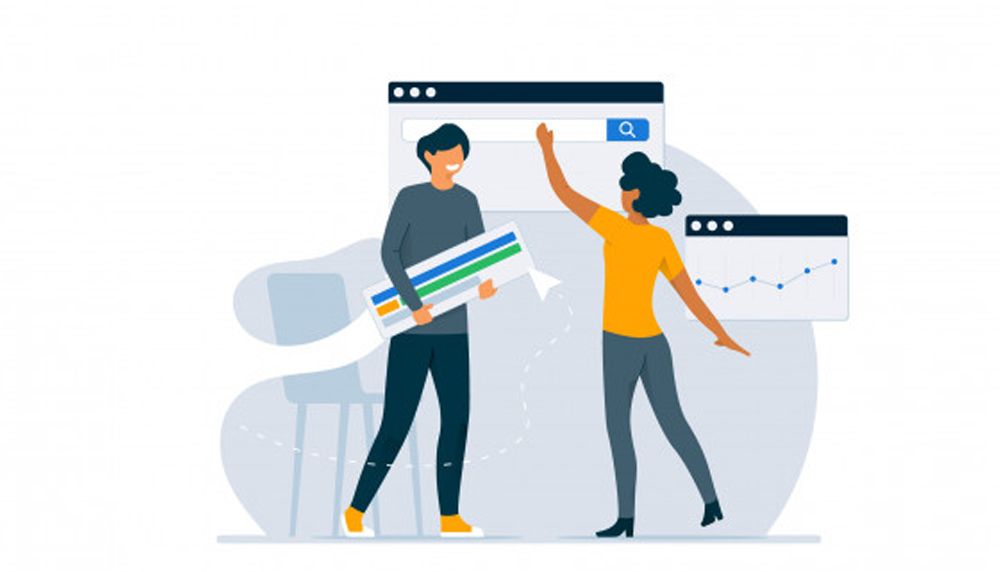 So, if you serve the local market but consumers can't find what you are offering or your business, you are leaving a lot of money on the table.
The #1 step toward optimizing your business or website for local search is to claim as well as update your 'Google My Business' listing. Make sure your business information is as complete, up-to-date, accurate, and optimized as possible.
If you have more than one location, then you need to create separate or specific pages for every one of those locations. But if you only have one location, add relevant details about that location to your 'About Us page.
You can even include a 'Google Map' with a marker to your site if you want to take it a bit further. This makes it even easier for your target audience in your locality to find your business.
Technical SEO Techniques
Technical SEO refers to the behind-the-scenes transformations that you can implement in order to boost your chances of ranking in search engine pages significantly.
But according to Moz, technical search engine optimization is the process of increasing the content and structure of your website for both crawling and indexing. These unique and exceptional activities are usually carried out by developers.
But having exceptional technical SEO is hardly enough to catapult your website to the top of the search engine results.
However, if you have taken the time to lay a good foundation with your On-page search engine optimization, and have also built authority over time by generating remarkable Off-page search signals, improving technical aspects of your website will have a noticeable and dramatic impact on how many individuals find your content from search.
So, technical SEO is an essential commodity that ensures your website can be easily found in search, loads very quickly when visited by interested readers, and is simple enough for search engine crawlers to wade through and decode.
Technical SEO activities include:
Significantly improving speed load time of your webpage
Optimizing your site's backend code in order to render properly
Informing search engines which pages should be indexed and which ones to ignore
The addition of structured data
The addition of proper redirects if a page moves
Making use of canonical URLs to avoid frequent instances of duplicate content
Any other thing that communicates directly to the search engine about how the website should be displayed and understood.
Before heading to the next section, one important thing to note about the technical aspect of SEO is that a lot of damage can be done to your rankings if you are a novice and don't possess the requisite skills or the proper training.
Therefore, if you are a novice, the best thing to do is to get in touch with a versatile and experienced developer or SEO professional before making any attempts to adjust things on your own.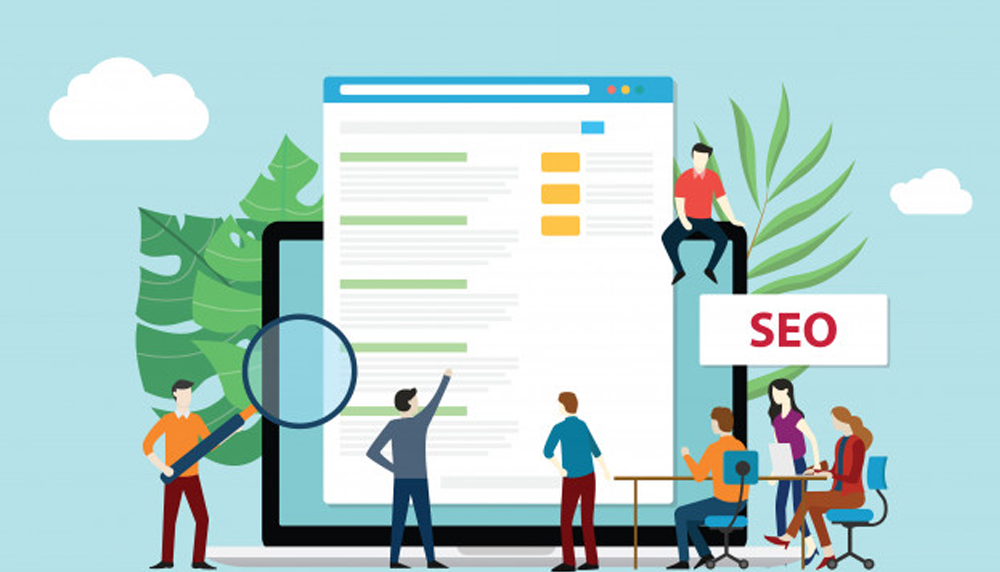 Mobile SEO Techniques
Today's device-obsessed culture has made it very imperative to engage in what is known as mobile SEO. This is a form of search engine optimization that goes beyond having a 'mobile-friendly' site.
Firstly, Google is emphatic when it comes to content. The content that shows up on your PC or desktop must be the same as what is displayed when your site is accessed via mobile devices.
Secondly, Google wants your mobile pages to load within seconds. And for this reason, the search engine giant introduced what is known as 'Accelerated Mobile Pages (AMP)' a few years ago.
Google knows that most users search for items, products, or services on their tablets and smartphones. And that is why they are highly committed to creating the best user experience.
So, it is, therefore, vital for you to have a solid mobile SEO strategy that you can deploy if you want to make it up the ranks with organic search.
SEO Techniques for 2020
The following are the SEO techniques for 2020:
On-page SEO
Keyword Research
Understand the relevant keywords you want to rank for, and keyword research is therefore vital. You have to choose primary and secondary keywords so that you can build meta tags and content around them.
Primary components of keyword research include:
Relevancy
Search volume
Competition
Utilize keyword research tools like Ahref, Google Keyword Planner, etc. to search for relevant keywords. Then start optimizing your web pages for the keywords when you find them. This is the most vital step for implementing SEO techniques for 2020.
Title Tag
This is a header title element that displays the summary of your site's content on the SERPs. It is capable of influencing click-through rates and is the most crucial factor of on-page SEO. Search engines usually display the first 50-60 characters of the title tag.
Meta Description
This is a brief description that summarizes the content of your website page. They are usually displayed on search engine results as well.
But in comparison to the title tag, meta descriptions give users a bit more understanding of what your webpage is all about. And they can also influence click-through rates.
Header Tags
They help to identify both headings and subheadings of your content. It comes with a hierarchy of header tags from H1 to H6. H1 is the main heading of a page; the H2 tag is a subheading of H1, and so on.
These tags help search engines to both read and understand the content better.
URL Structure
SEO-friendly URLs are the best SEO practice in 2020. The URL (Uniform Resource Locator) helps search engines to understand what a webpage is all about. Having a poor URL structure can sink your website.
Internal Link
These are links that link web pages on your site, thus allowing users to navigate through your website. They can be used to spread link equity.
Sitemap
This is a method of organizing a site to help search engines and users understand the structure of the website. Two types of sitemaps exist:
XML sitemaps: Designed for search engine crawlers
HTML sitemaps: Designed for humans
Off-page SEO
Link Building
This is the process of acquiring hyperlinks from other sites to your website, otherwise known as external link building. The #1 key to link building is high-quality content.
Here are some strategies for link building:
High-quality content creation
Other websites link back to yours if your content is well-structured, reads well, and is original.
Off-site engagement
You should consider spending a lot of time on websites that are similar to yours. Share your content with them and permit them to share theirs with you.
Collaborating with bloggers and social media is another off-site engagement activity that works.
If you want your site to stand out, you must work on your SEO strategies for 2020. Put all these on-page SEO techniques and off-page SEO techniques into practice, and you will start climbing up the search engine rank pages steadily and surely.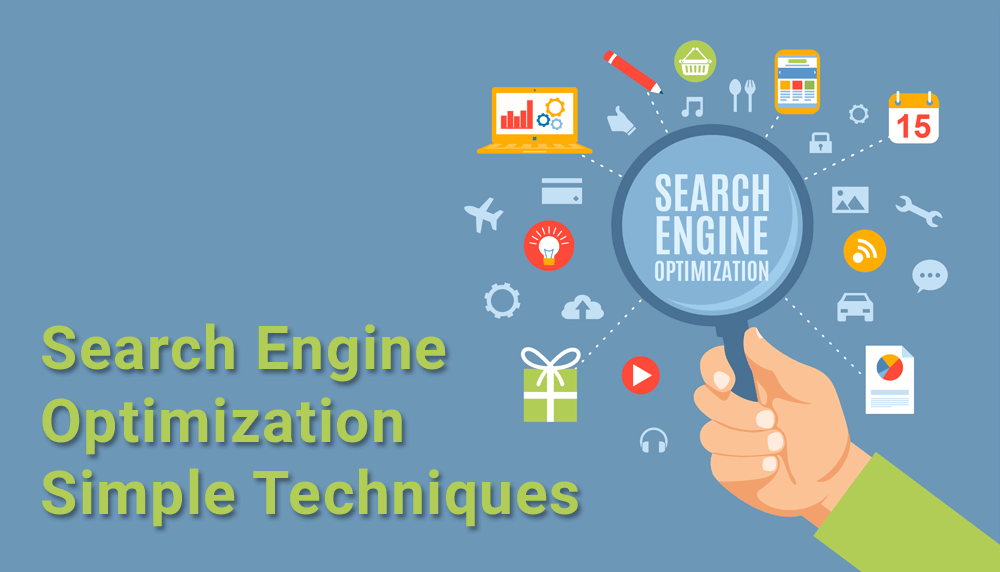 Search Engine Optimization Simple Techniques.
In the world of backlinks and SEO optimization, figuring out how to take advantage of the search engine is the only way you can ever start thinking of ranking higher when it comes to search engine site ranking. But taking advantage of the search engine involves the knowledge and application of some basic SEO techniques and making several SEO analyses.
Here are some of the basic techniques you can employ:
Keyword Researching Technique:
Keyword Research is the very first step in the journey towards SEO optimization. It requires researching the keywords that a particular site or content category is searched with. These keywords are used all the time in various forms by users looking for different content. Knowledge of what specific kind of keyword or group of keywords is being searched for on search engines would help you in structuring content that would address what the searchers are looking for which will, in turn, lead to a higher site ranking on search engines.
Content Marketing Technique:
When it comes to SEO optimization, content is king. In delivering SEO services, content marketing is what differentiates the very best SEO company from a mediocre SEO company.
Because search engines like Google place so much emphasis on quality content, it has been made the basis for site ranking. Thus, it is best to practice to create contents that are well researched and solve the problems of the users. The whole idea of content marketing involves identifying keywords, updating already written content, creating new SEO Optimized content with keywords.
Link Building Techniques:
This is another effective technique in SEO optimization. One of the ways search engines like Google rank sites is through a network of links from external websites also known as backlinks.
Link building then involves creating quality backlinks from high-ranking websites. Ways to achieve this involves, creating a mutually beneficial relationship with webmasters of other websites to exchange backlinks, creating quality content that would attract other websites and make them link back to you as well as promoting other websites with quality content. This form of SEO optimization technique is known as Off-page SEO.
Site Architecture SEO Optimization Technique:
Just as Off-page SEO involves external backlinks, and is important in search engine ranking, so is internal linking equally important. A website architecture that includes the internal link structure of the website goes a long way in determining how the website is ranked on search engines. Internal links involve links that lead back to one's website and a technique to optimize a website is to ensure that important or key pages are linked back to using relevant anchors text.
On-Page SEO:
Besides Off-page SEO which involves backlinks and site architecture SEO which involves internal links, On-Page SEO is the next technique that increases SEO ranking.
In SEO analysis, On-page SEO is like the maintenance service of the website. To do an On-Page SEO Optimization, webmasters need to optimize the URL of various website pages to incorporate relevant keywords, Impute the relevant search terms in title tags, update various pages' meta description tags to increase click-through from SERPs.
1511
0
0
cookie-check
Search Engine Optimization Simple Techniques