Digital marketing these days is no longer seen or regarded as a passing trend but an around-the-clock endeavor. And if you want your business to succeed with online marketing, then you need to work with a reputable digital marketing agency.
Building a customer base is vital for any business that wants to thrive in these times. And with Americans spending almost 24 hours each week on average, working with an SEO service provider company will help your organization to meet your business goals.
What a Digital Marketing Agency Does
The primary role of a digital marketing agency is to bring an organization into the limelight. The services offered by a PPC marketing agency is targeted brand promotion driven by data. A social media marketing agency also utilizes various technological tools to deliver outstanding and impressive results for businesses
Strategies are continually tested to see what works and what is not working. The results you get will help you to judge whether to adjust your marketing strategies or redirect them elsewhere. Make no mistake about it: a digital marketing agency or PPC marketing agency is quite different from a conventional or traditional marketing agency.
A digital marketing agency focuses on paid advertising, SEO, social media marketing, etc. So, working with an SEO service provider company will go a long way in boosting the reach of your business in every aspect.
But if you are still not too convinced about the efficacy of digital marketing, the following are the benefits of hiring and working with a professional digital marketing agency.
Benefits of Hiring A Digital Marketing Agency
Every business naturally focuses on improving its services or optimizes its products. They usually neglect the marketing aspect of their business in favor of other online marketing tasks.
But the truth is that marketing should be the #1 driving force for any business that hopes to grow by letting more and more people know the services they provide or the products they sell.
Managing this balance can be pretty challenging, and that is why you need the assistance of a digital marketing agency. Still not convinced?
Here are the benefits of hiring a professional digital marketing agency:
Access the Innovative Skills Your Organization Needs
You can easily access and understand the skills required to manage a marketing campaign by partnering with a professional digital marketing agency. This is because they can provide and apply just the right mix of skills to meet all your campaign objectives while your employees remain unburdened and free to focus on their dedicated tasks.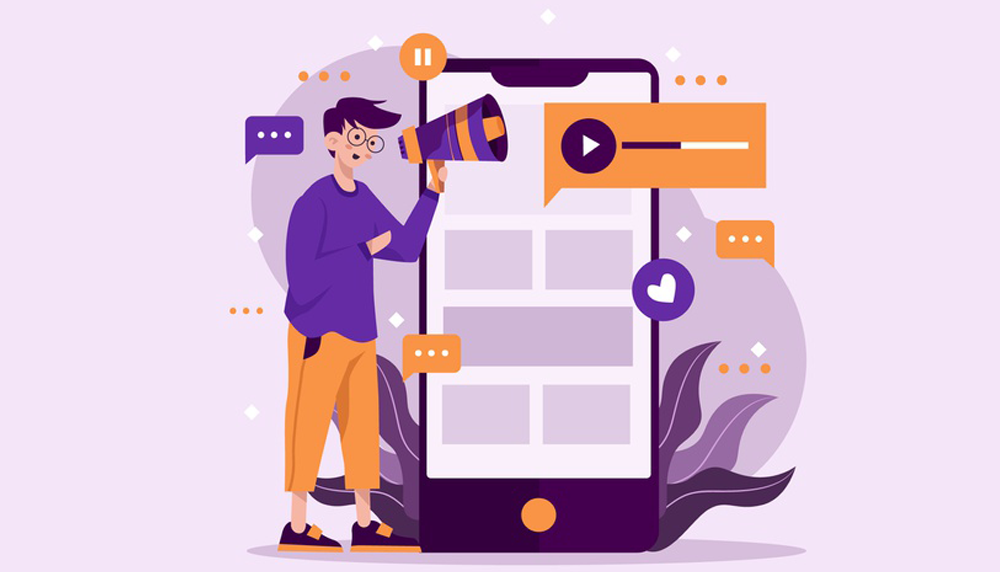 Give Your Business Space to Grow
A PPC marketing agency can always respond to the changing needs of your business or industry, thereby gaining the experience required to deal with any issue you may be trying to resolve.
They can readily apply the insights, expertise, and top-of-the-line software solutions developed with other clients to help you through the growth stage of your organization.
Always Meet Deadlines on Time
An SEO service provider company can help you with the planning and development of your marketing strategies. This will enable you to meet sales deadlines well ahead of time easily.
Effective Management of Your Budget
You will hardly come across a versatile PPC marketing agency or SEO service provider company that is not an expert at the efficient management of digital marketing budgets. These are skills, processes, and advanced tools that have been honed over hundreds of clients in order to make entire processes much more efficient.
Gain New Perspectives
In-house teams are often severely limited in the experiences they possess. Hiring a versatile digital marketing agency will enable you to gain new business perspectives. This is because the agencies work with several business types and marketing professionals in a wide variety of industries.
This gives them the needed opportunities to learn new and innovative techniques and marketing skills that they can readily apply to different sectors of the business universe.
The employees of a multipurpose social media marketing agency are often required to stay up to date and meet with continuous professional development requirements. For instance, Google Premier Partners need their employees to always complete yearly training on every one of Google's advertising suite.
Partnering with a PPC marketing agency enables your organization to tap into this expertise and insight in a targeted and incredibly effective way.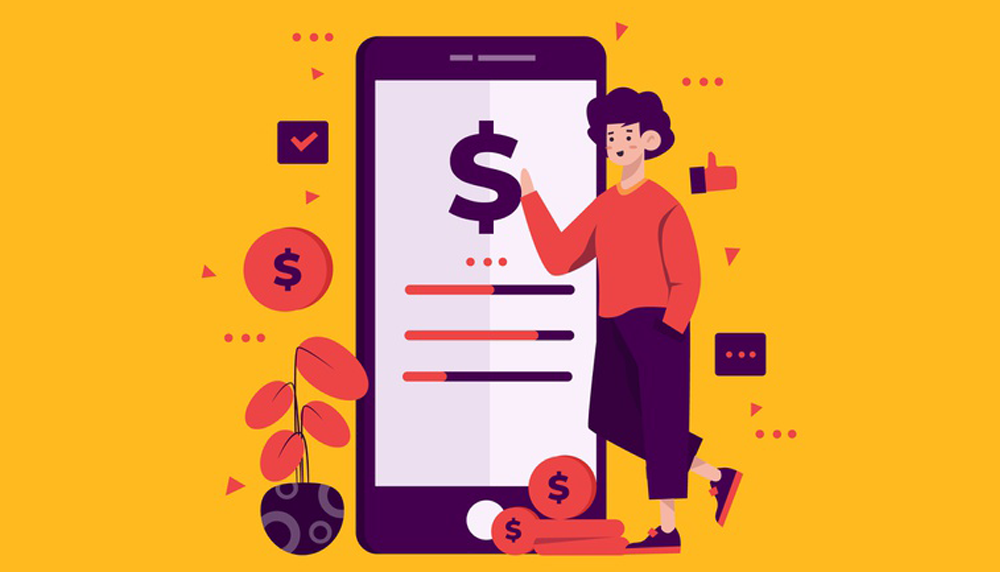 Creative Services
TContent marketing has been proven to effectively boost online strategies up to 6 times higher than any other digital marketing method. A professional PPC marketing agency offers all sorts of content that attract massive traffic for your organization, including:
Content writing
Blog post
eBooks
Articles
Creative Copies
Company's Case Studies
Captions
Infographics
Visuals
Gifs
Graphical Illustrations
Vines, Etc.
According to Curata's survey as regards content marketing, 74 percent of organizations have experienced a tremendous and significant hike in lead generation both in quality and quantity.
Another creative service offered by an SEO service provider company is SEO(search engine optimization), which is a process of optimizing your business for search engines via different tools like SEO analysis, SEO audits, website audits, etc.
The PPC marketing agency you partner with should be able to perform competitor analysis for your organization. This will not only help you to identify or pinpoint your competitors quickly but also enables you to perform much better when it comes to attracting quality traffic to your offers. The agency can also provide you with on-page SEO, off-page SEO, keyword research, global SEO, and eCommerce SEO services for your business.
Another aspect of digital marketing is web development. This refers to User Experience Design (UX) and User Interface Design (UI) services. A good PPC marketing agency should have front-end developers as well as UI developers who can design your official website and also analyze user experience from its accessibility, usability, and appearance.
This service also includes eCommerce website and mobile app development like iOS app development and Android app development along with its attendant payment integration.
Get More than Marketing Expertise
There is almost nothing more powerful than having effective and predictable marketing systems that generate and nurture leads virtually on autopilot. When you outsource your marketing – or some of it – to a PPC marketing agency, you will get more than marketing talent. You will also get access to cutting-edge strategies, shared experiences as well as state-of-the-art marketing technology.
The marketing skills gap is incredibly real, as more than 75 percent of in-house marketers state that their lack of skills impacts revenue in one way or the other. Up to 74 percent of marketers say that it contributes to the misalignment between the sales and marketing teams.
The online marketing game is changing, and marketers need to stay up to date with the new rules. A social media marketing agency or PPC marketing agency will help your organization to bridge this ever-widening gap. And provide a team made up of diverse individuals that possess the knowledge and the experience.
One marketing person cannot do it, and even if they do, their asking prices are extremely high, and you may not be able to afford them. But when you work with an online marketing agency, you will have access to a dynamic mix of new and veteran professionals with proven backgrounds in marketing, business strategy, communications, content marketing, graphic design, internet marketing, social media, web design, SEO, etc. These vast and in-demand skills add tremendous value when they contribute to the growth of your business.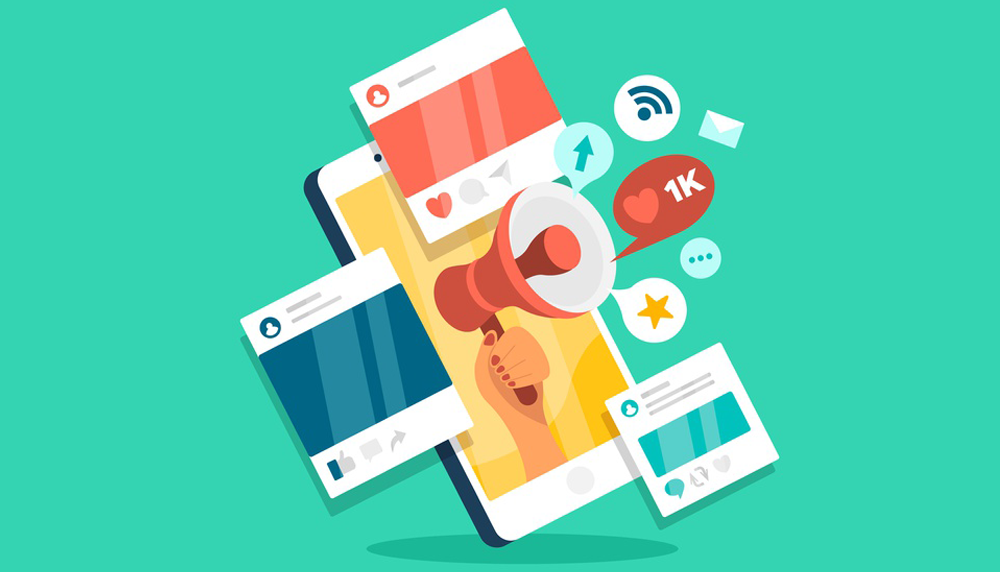 Key Performance Indicators
The best part of hiring a PPC marketing agency or a social media marketing agency is that it becomes possible to monitor the performance of your marketing campaigns via Key Performance Indicator (KPI) tools like:
Website traffic leads
Brand awareness
Web traffic sources
Returning visitors
Online conversion rates
Cost per lead
Click-through rate, etc.
Each of these key performance indicators drives data, as well.
Cost-Effective and High ROI
As you already know, the paradigm of advertising and marketing has drastically shifted from traditional or conventional to digital. And for this, versatile businesses are immensely grateful for its good and quick results.
Partnering with a professional PPC marketing agency, you will only get to spend a minimum amount of money as an investment which will incur greater returns on investment (ROI).
An SEO service provider company is highly skilled at effective management of your online marketing budget by targeting an extremely suitable audience for your business. They study, analyze, or evaluate your business in order to fully identify your prospects which end up affecting your conversions positively.
You can efficiently promote your brand at an astronomical scale, choose your target audience, and limit your location diameter by spending much lesser as compared to the substantial returns that you incur.
Access to the Latest Digital Marketing Technology
In most cases, in-house marketing departments are deprived of innovative technology. Or have a diverse collection of highly incompatible marketing technologies. Although many organizations have ready access to more than 4,000 marketing technologies, only a handful know how these technologies work or even which ones to pick.
It is also often the case that many marketing organizations at the very bottom of the IT department's priority list. And that means there will be a profound lack of guidance and support.
Marketing tools that a PPC marketing agency has increases productivity, efficiency, and performance. Some of these tools are available for free or very little cost, but in most cases, the results they generate are often limited.
But social media marketing agency or SEO Service Provider Company have access to premium-level software, services as well as analytical data reports. Any PPC marketing agency worth its salt can effectively utilize the available top-of-the-line technology to advance your cause, mission and objective of your organization.
Your Staff Becomes More Efficient
Some organizations may get around to hiring in-house content marketers, social media personnel, marketers, and SEO specialists. This happens when their existing workers pick up the slack. If you dump the marketing burden onto your current employees – who may or may not even be skilled in the field – it significantly increases the likelihood of burnout. It also minimizes productivity in the end.
However, if you outsource some of your marketing needs to a social media marketing agency or a PPC marketing agency, you will maintain the momentum with highly critical projects.
Your marketing needs will never plummet to the bottom of your priority list or fall by the wayside. And even when employees decide to switch careers and leave your organization, they will likely take the project assets with them.
But when you outsource your marketing needs, you will continue to have access to one centralized team as your working partner.
No Need to Train Agencies
It is the job of the marketing leader to produce measurable and tangible results which include increasing website traffic, driving massive and quality sales, and building subscribers and followers. But in most cases, they lack the required skills, strategies or even technologies to pull these off successfully.
According to a report from Forrester Research, B2B Chief Marketing Officers (CMOs) must either evolve or move on. Up to 96 percent of marketing leaders believe that there is an increase in the breadth of skills that is required to succeed in marketing. About 44 percent of these marketing leaders say they can't even find the right and perfect combination of skills and people in the job market.
Some digital marketing agencies provide a holistic and unique approach that allows their numerous clients to launch multi-disciplinary campaigns using one highly and certified contact.
You are not under any obligation to train your existing staff since they can always decide to leave your company later on. And it will cost you a lot of money to train such individuals as well.
But by outsourcing to a digital marketing agency, you will focus on what you can handle while the agency takes care of their part, based on the breadth and depth of their skills.
For most businesses today, outsourcing online marketing or digital marketing makes a lot of sense on several levels because of the affordability and flexibility it presents.
Although it may take a bit of time to find the perfect SEO service provider company for your business needs, the hugely minimal financial commitment – as opposed to recruiting or floating a full-fledged marketing department or employees – makes it worthwhile to explore this online marketing alternative.
750
0
0
cookie-check
THE BENEFITS OF HIRING A PROFESSIONAL DM AGENCY