Have you been struggling with getting on the first page of search results without much luck? Have you tried to implement SEO techniques for 2020 that will improve your rankings? Have you been thinking of the answer to the question 'how can Google ads help you advance your business goals? The marketing universe has changed drastically over the past few years. And Google Ads is just one of the platforms that drive this remarkable transformation. But what is Google Ads, and how can Google ads help you advance your business goals? The truth is that Google Ads is one of the most effective – and highly efficient – methods of paid online advertising.
Google Ads are designed to allow businesses to reach any individual that uses Google to search for products, information, or services online. It has the potential to drive massive traffic – i.e. a large number of people – who want precisely what you offer or sell. You don't need a Google Ads certification to drive sales via the largest and most popular search engine in the world today.
Do you currently have a Google Ads account that you use for your business? If you are also wondering or asking yourself questions like 'how can Google ads help you advance your business goals' or 'how do Google ads generate responsive search ads?' If these questions are practically burning a hole in your mind, please read this post to the end.
What is Google Ads?
Google Ads – formerly known as Google AdWords – is an advertising service created by the tech giant, Google. It allows advertisers – i.e. business owners like you – to show 'sponsored links' in Google's search results and Maps. Sponsored links are those clickable ads that you see when you search for information via Google.
Advertisers bid on specific words – or 'keywords' – via a PPC (pay-per-click) payment system. These are the keywords that the advertisers want to show up for in paid search results whenever someone uses the search engine to look for information that is related to what you offer.
When a user performs a search containing the keywords that you bid for, Google readily displays the ads within the paid search results. Every advertiser is charged on a PPC or pay-per-click basis, meaning that you will only get to pay if users click on your ads.
And since you only pay for measurable and actual results – such as business calls or website clicks – you can set a monthly or 30-day Google Ads campaign ad-spend cap. Google will automatically follow and stick to this setting. You can even choose to make your target audience local or global.
So, each time you see a particular ad for a company or brand's landing page rank high – or as the first, second, or even third – search result in a specific Google search, it is not only the result of excellent search engine optimization (SEO). It is most likely that the company is running an Ad campaign.
If you are looking for a key digital marketing tool for your business that helps to get purposeful ad copy directly in front of your target audience, look no further than Google Ads.
How Does Google Ads Work?
If you are still asking, 'how does Google generate responsive search ads,' then you need to know precisely how Google Ads works.
The first thing to do as you set about your Google Ads is to verify which of these 3 goals you want to achieve:
1. Direct more targeted visitors to your store.
2. Increase calls to your business.
3. Guide people to your company landing page or website.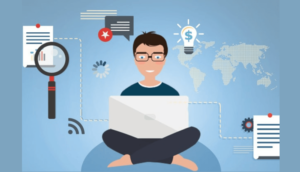 The next thing you should do is to determine whether your ad copy should be delivered to a local or global audience. You will then use 3 short sentences or images to showcase how your business stands out from the crowd.
And finally, you set your ad budget which Google will utilize in order to predict the success of your Google Ads campaign. And your ad will go live.
Your ad will appear at the top of search engine results as it ranks high enough for your target audience to see it. And as more people click on your ads, your business will come much closer to fulfilling your preset budget.
The 5 Types of Google Ads You Should Know
But how can Google help you advance your business goals? The truth is that no 2 ad campaigns are precisely the same. And you need to know the 5 distinct types of ads that exist.
Here they are in no particular order:
1. Search Network Campaign

Your ads will show up on Google Maps, Google Search as well as on hundreds of other Google search partners, including Google Shopping and YouTube.

On any of these websites, whenever users search for specific terms that relate to the keyword for your ad campaign, they will set eyes on the ad.

2. Shopping Campaign

Via a Shopping campaign, Google employs your web store's product data – instead of a particular user's keyword – to readily determine where and how to show your ad within Google Shopping.

3. Display Network Campaign

You can get visual ads in front of your target audience via a Display Network campaign. The ads appear in front of individuals that use products within the Google Display Network, including YouTube and Gmail.

4. App Campaign

Via an App Campaign, your ad will be displayed on YouTube, AdMob, Google Display Network, Google Play, Google Discover, Google Search, Google's search partners as well as several other publishers that display app adverts.

5. Video Campaign

Your brand will be promoted through a video ad displayed on YouTube as well as other Google Display Network properties.

Irrespective of the type of ad campaign you opt for, it will most likely include more than one specific ad group. Every ad group, however, may represent a different product that you want to market to the same highly targeted audience. And each of these ad groups can have unique keyword sets.

These types of Ads are easy to understand and you don't need to have Google Ads certification to use any of them.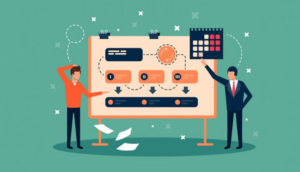 Is there a Difference between Google Ads and Google AdSense?
Yes, there is a difference. By now, you know that Google allow businesses or brands to easily and quickly advertise themselves on several Google properties. Conversely, Google AdSense will enable individuals who own platforms – such as websites, blogs, forums, etc. – to monetize them via ads for other brands or businesses.
Google uses a unique feature – known as Google Ads Auction – to determine which ads are displayed via AdSense. Google users may, however, need to tailor their ads in order to fare much better in the Google Auction.
Benefits of Google Ads for Your Business
If you have, at one time or the other, used Google to search for relevant information online, then you can be sure that you are not the only person doing this all the time. Most shoppers generally go online to search for highly relevant information, make products/services comparisons, read useful reviews before they even take the vital step of getting in touch with a particular business.
Moreover, more than 160 million smartphone owners in the United States use their mobile devices to search for services or products online. If your business is not one of the results popping up on people's smartphones, then you are losing out on prospective customers every day. If your brand can't be found online, it becomes increasingly more challenging to generate good revenue.
Google Ads provide several benefits to businesses or advertisers. And it has become one of the many vital digital marketing techniques organizations are using nowadays to have – and maintain – a competitive edge over their competitors.
So, how can Google ads help you advance your business goals again? These Benefits Will Show You: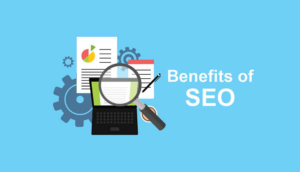 1. Google Ads Significantly Increase Leads and Customers

Ads is inarguably one of the best tools for generating high-quality leads. If you set up your ads or campaigns the right way, it has the unlimited potential to drive highly targeted leads to your opt-in form, website or any other online property that belongs to you.

Google Ads will allow you to pay more attention to the people who are actively searching for what your brand offers. This means that you can always – and continually – refine your searches in such a way that only those who purchase your products or pay for your services are sent to your site via this exceptional platform.

2. You Get Incredibly High Return On Investment

Google Ads, unlike other marketing tactics, makes advertisers pay for ads that people click on only. As soon as you optimize your Ads campaign, you can expect a significantly high return on investment. This may not really be possible with other known marketing strategies used today.

Nevertheless, this will definitely take some time as you may have to spend time finding out the perfect approach that suits you and your business. In order to get a crystal-clear picture of what will eventually generate the best results for your business, you need to continuously test, track or monitor your campaigns extensively. Ads is a perfect choice as it is very transparent, and the information you need to tweak your campaign is readily available.

When you discover the areas that give excellent return on investment, you should focus more of your efforts – and budget – on those areas. If a particular campaign or part of a campaign is costing you a lot of money without any appreciable return on investment, do away with it.

Invest your savings into the successful campaigns that are bringing in good results as well as campaigns you will eventually test in the future.

3. It Is a Highly Flexible Marketing Platform

Digital marketers and business owners that use Ads to promote their businesses online will inform you that the platform is extraordinarily flexible. Google Ads is suitable for companies of all sizes and kinds.

Using Google Ads, some marketers swear that you can practically turn internet traffic off and on. It is also highly compatible with a wide variety of other internet marketing platforms and even software systems.

You can easily and quickly customize any campaign you run in order to focus on specific types of internet users. For instance, you can target online users by location, the type of device they use as well as every Google-owned online property they access, e.g. Google Maps, Google Search, YouTube, etc.

You can even set a specific budget for particular areas of any campaign. For instance, you can set both daily budgets as well as limits on the particular amount you are willing to spend on clicks for specified keywords.

4. Google Ads Allow You to See Fast and Transparent Results

Google have garnered the unrivaled reputation of delivering super-quick and detailed results while reporting your campaigns.

It is incredibly easy to analyze the gradual development or progress of your campaigns since the dashboard furnishes you with all the necessary information that is related to every campaign, such as:

The ads clicked.
The particular keywords that your website visitors entered.
The cost of the clicks, etc.

These are features that make Ads a highly intuitive and extremely transparent system.

5. Google Ads Allow You to Find Out More About Your Target Market

Getting into the minds of your ideal customers is critical as it will make it far easier to deal with them or find out exactly what they want. Interviews and questionnaires end up producing limited results.

But Google Ads, on the other hand, can yield valuable information about customer requirements and habits. The data generated via Ads enables you to learn more about your customers. And this includes the keywords they use to find your site.

6. Google Ads Allow You to Tape into Massive and High-Quality Traffic Sources

Google's massive customer base and market dominance ensure that the search giant drives a tremendous amount of traffic to businesses every day, especially if these businesses have the budget for it.

Google displays relevant ads and content to its users. The company keeps evolving and improving its search engine algorithms in order to generate the most relevant ads and search results. This has a positive effect on brands that run ads via Ads since they receive high-quality visitors and leads.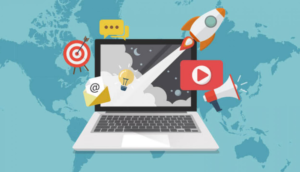 But Do Google Ads Work?
So, Google Ads work? How can Google help you advance your business goals? The first thing you need to do in order to determine whether Ads works for you or not, it is vitally important to clearly define and fully understand your business goals before you head into the paid search program.
For instance, if your #1 goal is to boost conversions from your site, then turning to Google Ads may be one of the best decisions you will ever make. The effectiveness of any this campaign can be somewhat subjective based on your brand's goals, needs, and even specific industry.
Your success in Google Ads can be determined by several factors which include:
How competitive those keywords you are bidding on are.
The quality or potency of your calls to action and ad copy.
If the keywords you are bidding on can lead to conversions for your brand.
The quality of your landing pages and site your ads direct to.
The amount of money you are spending as well as the bidding strategies you have put in place.
If you think you are not too capable of managing your Ads campaigns, consider hiring the services of a renowned digital marketing agency.
Mastering Google Ads can be tricky, especially if you are a busy marketer or business owner.
To have answers to questions like 'how can Google ads help you advance your business goals' or 'how does Google generate responsive search ads,' you need to understand every fact before shelling out your money on Ads.
And as you already know, you don't even need a Google Ads certification in order to run ads on one of the most flexible advertising platforms on the internet.
375
1
0
cookie-check
THE IMPORTANCE OF GOOGLE ADS AND HOW IT CAN HELP YOU GROW YOUR BUSINESS