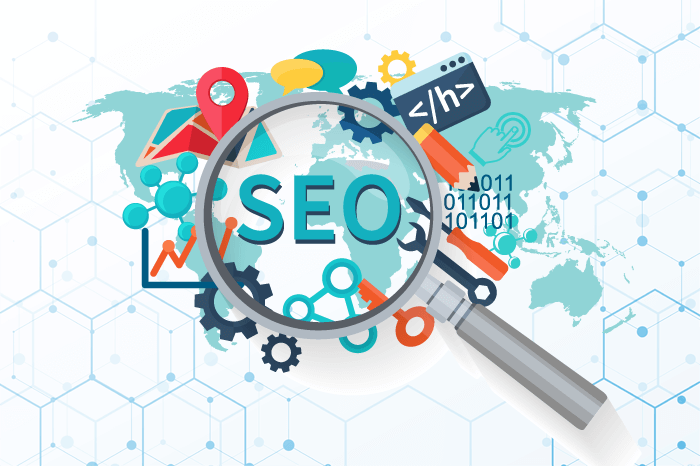 The Necessity of SEO in a Growing Company
What is SEO ?
Search engine optimization is the process followed to increase the quality traffic on your website and to improve the ranking of your website on various search engines like google, yahoo, being, and so on. SEO helps you to reach a higher position on a search engine. To attract new readers from the search we need to use rich content on our website using SEO friendly tricks. SEO friendly content includes good keywords, organized URL, rich titles, mobile-friendly websites, and so on.
This article is about the necessity of SEO in a growing company.
Importance of SEO for business
To survive today's competitive market, SEO is important for businesses. The search engine serves million of QAs per day. Users who found your website on a search engine is more useful than to promote your business on social media like Facebook, Linkedin, Twitter, and so on. Users trust a search engine, so having your website on top of the search engine page will build trust for your website.
How does SEO help to grow business
The popularity of the search engine is increasing day by day. Peoples hugely using google as well as social media, so that many companies are investing their time and budget in Search Engine Optimization. because if they don't, then the competitor will overtake his business to the next level.
Each business will get the opportunity to upgrade and reach to the next level. Also, this is a huge platform to promote our business with the right targeted audience. Just we need to follow the SEO friendly tricks.
How SEO can benefit you?
Improve search engine ranking: Once your website reaches higher ranking it well definitely boost traffic on your website, and it will help you to promote and boost the organic growth of your business. High ranking gives you many features like internal linking and anchor text. When someone is visiting your website, then they can explore the hyperlinks available there which can automatically generate more page views, more traffic, and more promotion.
Aware people about your brand: Visibility creates more popularity for your brand. Presenting your business on the top of the search engine provides large numbers of visitors, and it will increase awareness of your brand.
Engage your customer's: Customer engagement is more important for any product or service. When your website or blog is search engine optimized, you will get a better chance to engage your customers efficiently. And get invaluable insights to improve your product or services. When people see their opinions being practiced, they connected to develop a sense of friendliness, which will further boost your return.
To enhance your website presence, you must consider SEO marketing today, just set up your SEO friendly website is not enough. Your website has to mark and promoted well to be present everywhere. A large part of web traffic is driven by search engines like google, yahoo, and so on.
At Prometteur, we believe that Digital Marketing is more than connecting our clients with their customers; it is about allowing your brand providing assessable and visible results that help you to stand up in today's marketplace to achieve your goals. We offer our services as you required and whenever you need it.