Are you looking for the best Flutter App development company in India? Flutter is a free and open-source mobile user interface (UI) framework recently launched by the tech giant Google. The framework helps in developing fantastic iOS and Android apps via a single codebase.
This platform allows users – i.e. developers – to build highly interactive native interfaces on Android and iOS within a short time. Flutter's ability to speed up entire application development processes helps developers reach a vast number of individuals or users.
Its fast, customizable development and hot reload in milliseconds make Flutter one of the most popular cross-platform frameworks today.
Flutter is also an excellent option for creating highly interactive cross-platform hybrid applications. Its architecture is highly designed to support emerging and experienced mobile developers. The framework's React Native-style views architecture eliminates bottlenecks of performance.
If you want to create a mobile application affordably and quickly, then you need to work with one of the top 10 Flutter app development companies in India.
Notable Flutter App Development Companies In India
There are numerous Flutter app development companies you can work with. But you will never go wrong if you choose to outsource your hybrid app development project to the top 10 Flutter development companies in India.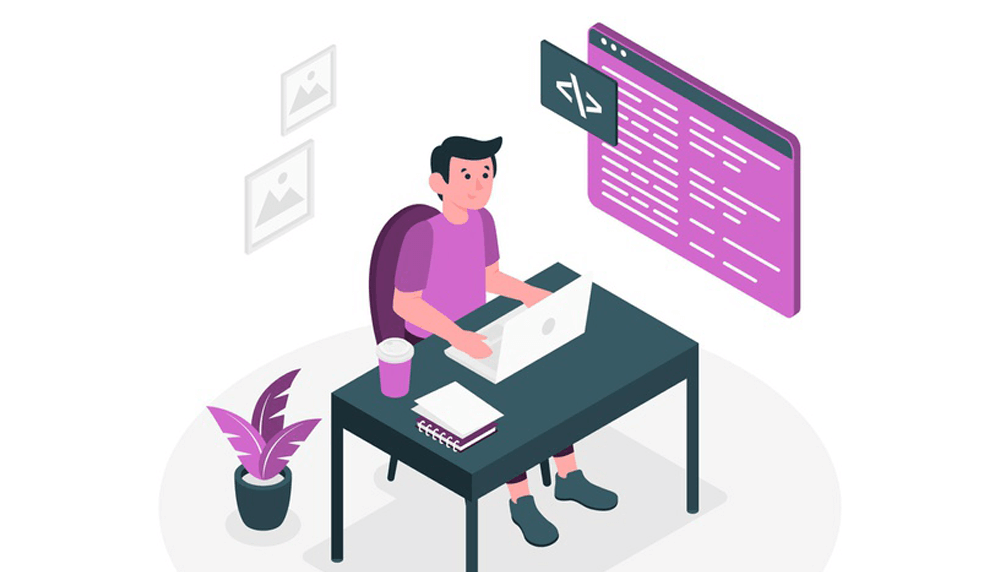 Here they are in no particular order:
1. IPIX Tech Services Pvt Ltd
IPIX Tech Services is an app development company that was founded in 2007 in Calicut, India. For over a decade, this firm has continuously delivered high-octane mobile and web applications to businesses or organizations worldwide at incredibly pocket-friendly prices.
IPIX Tech Services has a team of highly skilled and experienced developers and top-notch testers who leverage the latest technologies to craft superb digital solutions for their numerous clients so that they can achieve all their business goals
The firm has also successfully delivered several high-performing and superior quality Flutter applications to several organizations globally. IPIX Tech Services has displayed other proficiencies in technologies like:
Artificial intelligence
Blockchain
IoT
Cloud computing
Virtual reality
eCommerce development
Laravel, etc.
IPIX Tech Services is reliable, innovative, and transparent when it comes to app development.
2. Concetto Labs
Concetto Labs is an app development firm that offers powerful web and mobile development services to businesses across numerous industries. This innovative firm has a team of expert Dart programmers that create super-fast, reliable, and high-performing applications with flexible user interfaces.
Concetto Labs also provide excellent tech support and are always up-to-date – and well-versed – with the latest technologies.
Prometteur Solutions is a mobile and web application development company that has stepped into the Flutter App development company in India with highly skilled programmers. This company offers flexibility to startups and established organizations with multiple platform-specific customizations via the help of a particular codebase for the entire development procedure.
Prometteur Solutions has also helped – and still enables – some of its numerous clients to port their React Native application into Flutter apps. It is one of the most economical or budget-friendly mobile and web application development companies to work with. And the firm never compromises on the quality of its deliverables or products.
4. Bacancy Technology
This is yet another reliable Flutter App development company in India. The company has several locations, including India, the United Kingdom, and the United States of America. It is a software development organization that offers custom web services using highly advanced technology.
Bacancy Technology has more than 250 expert developers and offers mobile application development in diverse technologies such as iOS, Android, Flutter, React Native, Ionic, and Kotlin.
This firm provides user-friendly mobile applications that deliver customer-centric and top-notch Flutter development services.
5. BrainMobi
BrainMobi, launched in Noida, India, in 2015, offers matchless expertise in every aspect of mobile and digital development, starting right from unique strategy and ideation or from development to delivery. It is home to some of the best developers within the Flutter App development companies in India. The firm's extensive expertise in the Flutter cross-platform makes them a highly suitable candidate for multi-platform development and integration requirements.
By making use of the Flutter framework, BrainMobi's professional app developers build world-class, next-generation mobile applications for Android and iOS in record time without compromising on design and efficiency.
The firm also has experts in gaming application and AWS and currently have a presence in the United States and Europe. It is one of the reliable and dedicated Flutter App development companies in India.
6. Netguru
Netguru is a popular and versatile digital product development firm that has practically changed the way people learn languages, listen to music or even rent bikes. They have a skilled Flutter application development team who are well-versed in the cross-platform framework's technical capabilities. And they build custom software for their numerous clients from all over the world.
Moreover, Netguru is capable of working on up to 100 concurrent projects simultaneously. This speaks volumes of the development firm's efficiency and justifies the title they earned as one of the top 10 Flutter app development companies in India.
Many of Netguru's clients' products have gained prominence and have been featured on platforms like Business Insider, TechCrunch, Product Hunt, etc.
7. FATbit Technologies
FATbit Technologies is a popular firm that has been providing mobile and web application development solutions consistently since 2004. The company's mobile-first approach to development has set them apart and empowered them to furnish high-performing and reliable web applications for businesses across industries to realize their long-term goals.
FATbit Technologies is known for its exception 360-degree approach, apart from its proficiency with the Flutter cross-platform framework. The company helps startups and established organizations from planning to development and then to deployment. This enables such companies to significantly improve their digital delivery as well as long-term goals.
FATbit Technologies' reputation as one of the most prominent or top 10 Flutter app development companies in India has been officially endorsed by The Daily Telegraph, Indian Express, Business Insider, and other reputed publications.
8. Kody Technolab
Kody Technolab is another popular app development firm based in India. The firm is known for continuously developing or creating highly progressive websites as well as scalable enterprise mobile applications using the Flutter framework technology.
The company is well known for providing dynamic, reasonable, and highly proficient software development solutions with on-time delivery at an economical cost.
9. The NineHertz
The NineHertz is an Indian company that has provided mobile and web application development services to businesses across industries since 2008. It has a presence in several locations outside India, including Canada, Dubai, Australia, the United Kingdom, and the United States of America.
The NineHertz provides tech services at highly cost-effective prices without sacrificing quality or performance, thanks to its skilled and experienced professionals who are adept at learning the latest technologies.
10. IndiaNIC
IndiaNIC is a prominent web developer with over 10 years of experience providing high-quality services to growing startups and established companies. IndiaNIC always meets and exceeds client's expectations using robust technology as well as available world-class solutions.
The Flutter app development company has a team of highly experienced developers who know how to create intuitive and powerful Android and iOS apps that ensure high functionality and exceptional user experience in their sleep.
IndiaNIC's Flutter application services include:
Custom Flutter App Development
AI and ML Integration to Flutter Apps
UI/UX Design for Flutter Apps
Application Testing and Debugging
Third-Party APIs Integration
App Maintenance and Support
You will never go wrong working with IndiaNIC.
Why Is Flutter The Best Platform to Make Hybrid Apps
If you are still wondering why Flutter is the best platform to make hybrid apps, here are some of the notable features the framework comes with:
The Flutter framework is expressive and extremely flexible, and Google has added a library of scalable widgets. The platform also provides complete support for the entire development of customized interfaces with engaging and exclusive themes.
Flutter is very popular for its 'Hot Reload' feature. This tool helps developers gain access to a comprehensive range of widgets and allows you to work – with ease – in a dynamic interface.
Flutter is a portable and highly efficient GPU rendering UI that allows it to work on several up-to-date interfaces.
Flutter allows developers to localize their applications readily. This helps the application achieve a much broader base of the target audience as they can also be used globally.
Flutter has a command called 'Flutter Doctor', which quickly identifies the glitches or bugs in the application. Using this unique command, developers can quickly locate the problems within the application and make speedy rectifications.
This framework provides total support for IDE (Integrated Development Environments) such as Xcode, Studio Code, Android Studio, etc.
The framework is highly equipped with native Advanced RISC Machines (ARM) code, making Flutter all the more helpful for startup ventures and tech businesses.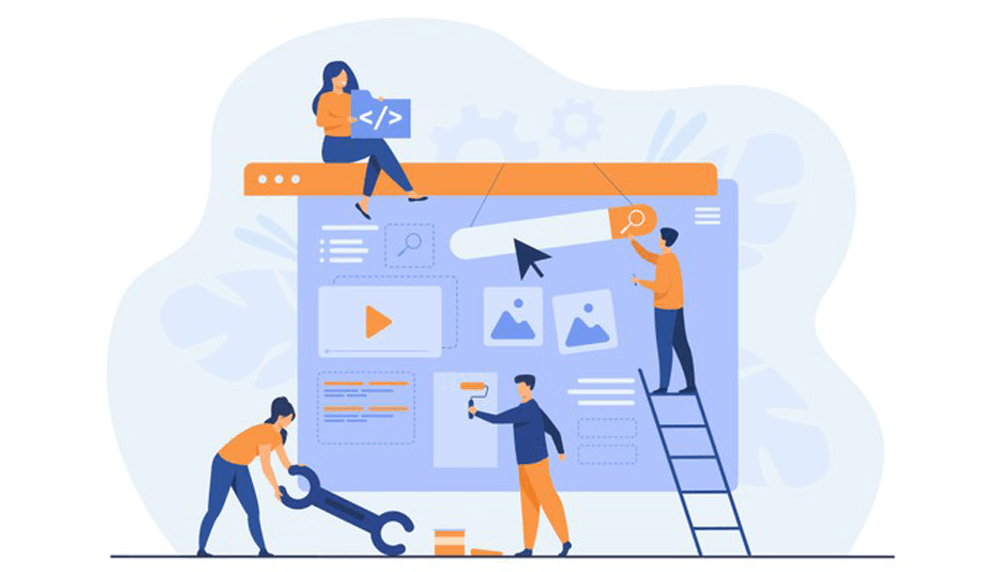 But that is not all. The Flutter framework also comes with additional but exciting features that make it a force to reckon with in the cross-platform universe.
The cross-platform framework extends support for setting up and then formatting online videos and pictures, thereby making the hybrid applications even more enjoyable.
Flutter can be easily embedded into your existing mobile applications.
The APIs of the Flutter framework is exceptionally advanced. It makes use of a 2D GPU-accelerated API that makes the application animations look smoother, cleaner, and faster.
Developers can enjoy added support – with Flutter – for Google's Firebase development platform.
Developers can use this framework to insert Flutter right into their application on the WebView component. This helps developers easily visualize the web content in the application. This makes navigating the mobile applications much more effortless.
Benefits of Using Flutter for Hybrid Mobile Application Development
Here are some of the benefits that this Software Development Kit (SDK) brings to the table, especially within the app development industry:
The super-fast app development process
Accessible SDKs and Native features
Striking user interface
Full and extensive compliance with design standards
Flutter provides numerous development and design capabilities and eliminates the limitations that other cross-platform solutions offer. The top 10 Flutter App development companies in India as mentioned above have been carefully researched extensively and compiled for you.
Therefore, get in touch with any of them or with all of them and make your choice based on your budget, delivery time, etc.
2740
0
1
cookie-check
Top 10 Flutter App Development Companies In India Worth Checking