Are you looking for the top 10 Webflow development companies in India? Webflow is a cloud-based site builder that relies heavily on the SaaS platform. It comes with several tools and options that make the system display innovative features that closely match CMS platforms. In other words, Webflow is a website design tool, hosting platform, and CMS all rolled into one.
And this makes Webflow work just like a canvas for website design professionals who are only focused on websites' semantic and visualization.
Webflow users can create any high-performing site using the platform's drag-and-drop interface without using code. This web design tool's primary objective is to fill up the gap between basic website builders – such as Wix – and the fuller CMS platforms like WordPress.
There are quite a number of web flow websites development companies in India and in the next few lines, we'll look at the top 10 reliable ones.
Top 10 Webflow Development Companies in India
Each of India's industry-leading website developers shared in this article provides exceptional web design and development services. Most startups usually encounter the challenge of finding the best webflow websites development company in India to help set up their business online.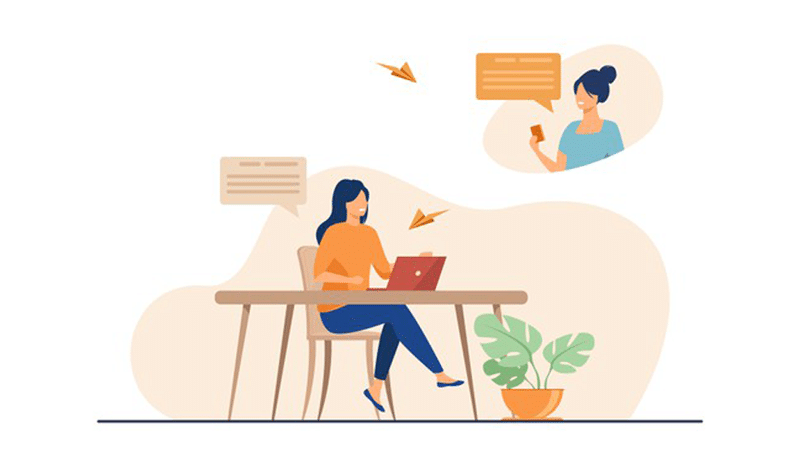 India has become a hub of web development firms, making the search more challenging for startups and even established businesses looking to scale their online approaches. There are also thousands of freelancers offering their professional services to clients in India and other parts of the world.
To ease the pressure and save you time and money, the top 10 Webflow development companies in India have been carefully selected for you.
Here are the top 10 Webflow development companies in India arranged in no particular order:
1. IndiaNIC
IndiaNIC is a digital product agency with enterprise experience. The tech company helps its clients develop compelling stories. And then, they bring these stories right into the marketplace via unique websites. This is unlike most of the industry's web development companies, which makes IndiaNIC the industry leader in this list of the top 10 Webflow development companies in India.
IndiaNIC's web developers have profound experience in programming and web design, PHP, .NET, Java in order to build business and eCommerce applications and content management systems (CMS).
Developers at IndiaNIC also build front-end, back-end, and APIs as per the solution to be developed or can engage on a dedicated basis to augment their clients' development team.
2. SPEC INDIA
SPEC INDIA is known for providing enterprise software, mobility, and BI solutions. This ISO.IEC 27001:2013 company has more than 30 years of established experience.
SPEC INDIA specializes in web and mobile app development, custom software development, automation, security testing, BI and analytics solutions, legacy software migration, IoT solutions, and product engineering.
SPEC INDIA has a well-trained team of more than 300 consultants who are highly committed to delivering high-quality solutions to customers, locally and internationally.
Prometteur Solutions was founded in 2014 and had its headquarters in the Asia Pacific. This industry-leading and highly reliable mobile and software development company are well known for delivering highly engaging mobile applications and innovative software solutions for businesses.
Prometteur Solutions is a web development company with an unstoppable quest for adopting newer innovations and technologies. It has evolved into a one-stop destination that offers end-to-end business and technology consultation.
Prometteur Solutions has built a first-class reputation within the technology industry by adhering strictly to timelines as well as quality deliverables.
4. Iflexion
Iflexion has been helping organizations – since 2009 – across a wide variety of industries optimize their entire business processes via tailored software solutions. The tech company has a coordinated team of more than 850 IT specialists that serve clients worldwide.
Iflexion addresses the IT needs of organizations of every size, ranging from startups to large ventures or organizations.
5. Unified Infotech
Unified Infotech is an award-winning tech company that works with small and medium enterprises, forward-thinking startups, and global enterprises as their end-to-end solution partners for custom-tailored mobile and web applications and software.
Unified Infotech, via a combination of design thinking approach, smart planning as well as the latest technologies, helps its clients accelerate their entire business efficiency.
6. AllianceTek
AllianceTek is all about providing empowering IT solutions for all its numerous clients around the world. The tech company has a talented and respected team of more than 200 software engineers, designers, and project managers.
AllianceTek excels at delivering end-to-end customized solutions empowered with the latest technology stack tools and methods. The tech company does not only develop and design projects. But they also audit and engineer entire project development processes.
AllianceTek will work with your organization to strategize and discover the best solutions specific to your requirements. And they will receive feedback throughout the entire process.
You don't have to worry about communication or culture gaps when working with AllianceTek. You will always be in the know from the beginning of your project to the end and will never be left in the dark at any time.
7. Day One Technologies
Day One Technologies was established in 2016 and is well-known as a product-first company in an AI-first world. This differentiated tech company specializes in building intelligent products powered by high-end technology, which clients and users love and enjoy.
Day One Technologies follow the visual hierarchy laws: simplified coding, excellent designing, and engaging UX. It prides itself as the tech company that knows precisely what to do to make brands make fantastic impressions. This company adopts the latest technology stack in machine learning, AI, RPA, Blockchain, etc., and complements them with human-centric UX/UI design.
8. Brights
Brights is a software development agency located in Kyiv, Ukraine. The agency, which has a functional sales office in Warsaw, Poland, is run by 72 highly trained individuals.
Brights help companies of all sizes at various stages of product software development cycles. From research and development and building of MVP (minimum viable product) to UX analysis, scaling, and improvement.
Brights work as a product team, which allows the company to deliver highly successful products, thereby reaching its numerous clients' business goals. Over the last 8 years, the software development company has successfully implemented over 350 projects and has gone far enough in web development.
9. Zealous System
Zealous System, a Microsoft Gold Certified Partner, is a reputable technology leader in web and software development services. The company has experts skilled in mobile application development for several Android, iOS, and Windows platforms.
The professionals are also highly skilled in the latest technologies such as Flutter, Swift, Xamarin, Kotlin, Ionic, Java, and React Native, to name a few.
This technology firm believes deeply in working in synergy as well as growing together. And that is why it embraces agile methodologies in every clients' project whose ideas they convert into excellent mobile and web applications.
10. Apriorit Inc.
Apriorit Inc. is a reputable software engineering firm that provides well-managed and dedicated teams for SaaS solution providers, innovative startups, and cybersecurity vendors. The company has been in business as far back as 2002.
Apriorit Inc. prides itself on considerable experience of work on data management and cybersecurity projects for industry-leading vendors. The company delivers expert system programming, driver development, as well as reverse engineering skills as it assists its numerous clients with the most challenging and innovative projects.
Apriorit Inc. focuses on large-scale cloud solutions, making it one of today's most sought-after software engineering firms.
Why Webflow is the Best Web Design Platform
Here we'll take a look at why Webflow is the best web design platform. Webflow is considered the best web design platform for several reasons. Here are a few of them: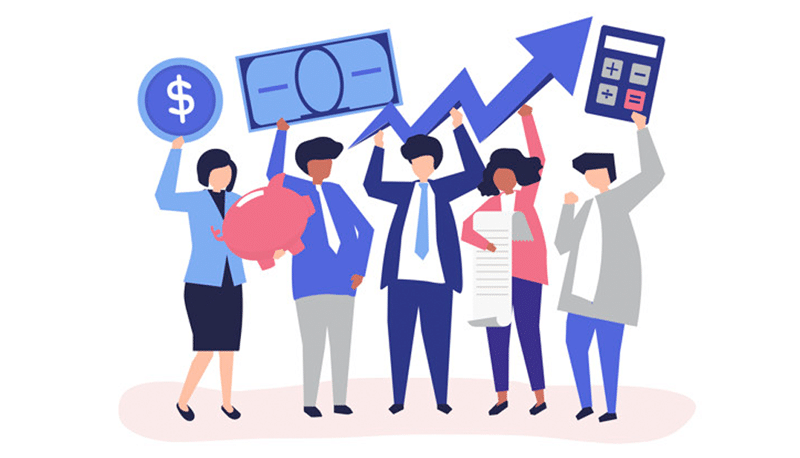 Webflow immediately onboards you when you sign up on the platform. Confident users can dive right away into the design process, but first-time users may need to watch a few Webflow tutorials.
The Webflow Designers look somewhat like Photoshop in terms of its feel and look. You can automatically generate marking right away by dropping HTML elements onto the canvas and then using CSS properties to style it.
Webflow also exports W3C-compliant code which can easily be customized or deployed by a developer. Drag-and-drop builders have a tendency to leave website structures with messy inline classes that are generally not present with Webflow.
In a sentence, Webflow efficiently bridges the gap between developers and designers.
Designers can easily make small adjustments that would previously have needed a developer to fix. Working with code on Webflow plays visually right into the hands of creative users. Having some knowledge of HTML or CSS may help, but then it is not all that imperative.
Unlike other website builders, Webflow does not make you work with themes, templates, etc. Everything can be 100 percent custom-built, making it highly unique to your business.
Some website designers like to use Squarespace or Wix because they are simple and user-friendly. But these website builders come with limited themes. This means your website will not look all that different from other businesses that used Wix or Squarespace for their sites.
Webflow Doesn't Rely on Plugins
If you have used WordPress before, you know that it is a CMS that comes with hundreds of thousands of plugins, add-ons, etc. These enable users to create more complex functions.
Although plugins work exceptionally well initially, they tend to go out of date from time to time. And if you don't update them, they could slow down the speed of your website. Plugins also rely on developers to fix any bugs. This has profound significance on your conversion rates and ranking on search engine result pages.
Slow websites easily irritate visitors, and they may bounce off your site to your competitors with much faster load times. Moreover, Google does not like slow-loading websites. And so the search engine may push your slow-loading site down the search engine ranking pages.
If your target audience can't find your site online, you will not make money. Webflow does not rely heavily on plugins in order to work efficiently and perfectly. Everything is entirely under your control when you use Webflow, making it one of the best website builders to use.
If you want to change the footer displayed on a WordPress-powered site, you need to know PHP and CSS. You also have to hope that the theme will permit you to make the desired changes. Or you may have to purchase a new theme.
The perfect alternative is Webflow; all you have to do is carry out a few drag-and-drop adjustments or even direct copying over elements that you obtained from other Webflow projects.
As you can see, the top 10 Webflow development companies in India provide innovative solutions and approaches that will take your business to the next level, irrespective of your industry.
Therefore, go through this list of the top 10 Webflow development companies in India carefully, get in touch with any tech company you believe can meet your business requirements, and do business right away!
Webflow FAQs
Is Webflow still relevant in 2023?
Yes, Webflow will remain a popular and flexible website-building tool in 2023. It has continued to grow in usage since its launch in 2013 and is used by major companies like Dell, Zendesk, and Adobe.
Is Webflow in high demand?
Yes, Webflow is in high demand. According to Upwork, it was one of the fastest-growing freelance skills in demand in 2021. This shows its usage is rapidly increasing.
Will Webflow replace web developers?
No, Webflow does not replace the need for web developers entirely. While useful for faster web design, Webflow cannot handle complex coding like JavaScript. It is best used as a complementary tool by developers.
Are Webflow developers in demand?
Yes, Webflow developers are very much in demand now. With Webflow usage growing, many companies are seeking professionals skilled in Webflow to join their teams or work on projects. It has expanded opportunities beyond just developers.
Is learning Webflow a good investment for designers today?
Yes, learning Webflow is a smart investment for designers today. Given its rising popularity and demand, having Webflow skills can open up more job and freelancing opportunities in web design and related fields.
2732
0
0
cookie-check
Top 10 Webflow Development Companies in India With High Reputation