Are you selling products online via an eCommerce website but find it a bit challenging to make good sales? If you are, then you can change this narrative by taking SEO for the eCommerce websites into consideration. This is highly crucial if you want your customers to be able to find your eCommerce website and the products you sell.
SEO (search engine optimization) can help you rank high in Google's SERPs, thereby making your eCommerce website more visible to your target audience. The more targeted traffic you get organically to your online store, the more conversions you are likely to experience. And the more revenue you will end up generating.
Stay tuned as we dive in and take a look at eCommerce SEO tips that will transform your website and help your rank better. But first, let's take a look at eCommerce SEO.
What is eCommerce SEO?
Ecommerce SEO is the process of optimizing an eCommerce website according to the rules or guidelines stipulated by major search engines like Google, Yahoo, and Bing so that the site ranks higher in the search results, thereby appearing more frequently.
SEO is not as challenging as many website owners have been led to believe. You just need to know what you are doing and follow the eCommerce website SEO tips that will be shared in this article.
Many online store owners have been unwittingly utilizing SEO best practices for eCommerce for several years. However, the truth of the matter is that there is fierce competition in the online space and the number of competitors – or eCommerce stores – keeps growing every day. This is the primary reason why you should get your eCommerce site up to par.
Why eCommerce Websites Need SEO
If you are still not clear why you should consider the eCommerce SEO tips that will be shared in this article, maybe you should find out why eCommerce websites need SEO.
Here are three good reasons why you should take this aspect of your eCommerce business very serious: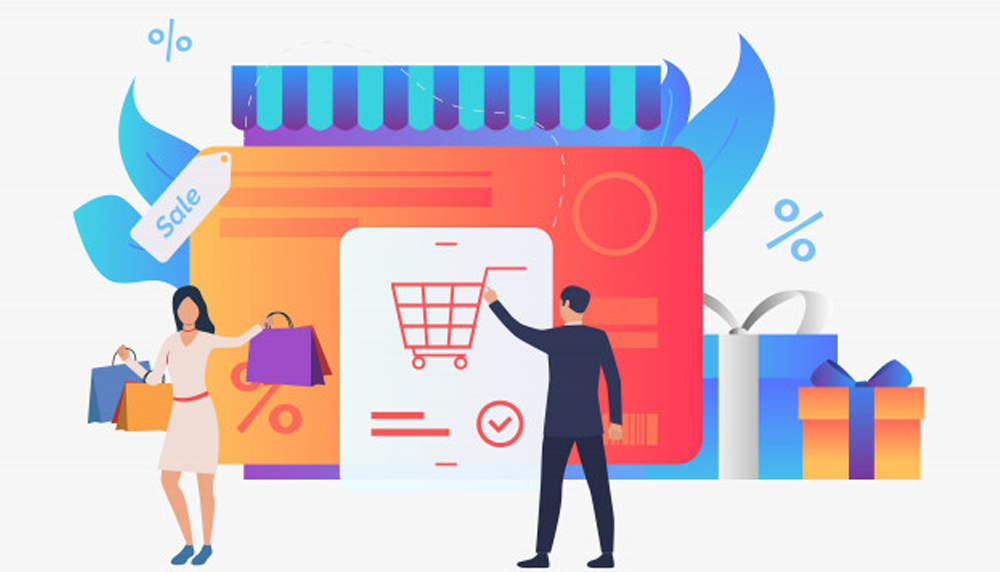 SEO Makes It Easy for Your Target Customers to Locate You
Having an eCommerce site that is not optimized for SEO is equal to leaving a lot of cash on the table. Most eCommerce websites with SEO get most of their targeted traffic organically. This is the case for many businesses because Google drives the majority of these businesses' profit-generating traffic.
Technology has evolved over the years, and this has affected the way people transact business online. One of the most integral parts of the decision-making process that most people undergo is search. Research has shown that over 89 percent of consumers make use of search engines to inform their decision to purchase products.
So, if you ignore SEO for an eCommerce website, you are taking a huge risk because you will not be visible when your target market is busy online, eager to make purchases. And if you are not visible online or on search results, only a handful of customers will be lucky to know you, and they may not even be in the mood to do business with you.
Chances are the attention of these customers may even be caught by something else. And they may not return. This invariably implies that you will sell less than you expect to, and your growth will slow down. And as this happens to your business, your competitors will keep increasing in sales and profits.
SEO Has a Long-lasting Effect on Any Website
SEO delivers incredible results that are cost-effective, highly targeted, measurable, and long-lasting.No one can pull the plug on search engine optimization, and it does not have a shelf life of days, weeks, or months. Paying for traffic is good, but the moment you stop paying, the traffic will plummet. However, this is not the case with SEO as it keeps going, working for you day and night. What makes SEO even more appealing is its long-term effects.
Other forms of marketing require starting with a clean slate every year. But with SEO, that is not the case because it builds upon itself every month, growing stronger over time. That means you can layer upon what you have done the previous year so that you can keep growing until you finally dominate your niche and market. You can even take focus on other things for a few weeks and come back to find your SEO intact and still as highly effective as before. The constant stream of customers and even sales will not stop even for a moment, which is unlike paid ads.
SEO is a Cost-Efficient Way to Grow Your Bottom Line Significantly
If the fundamentals of your marketing and sales strategies involve an accurate analysis of your market as well as competition, and your plans are tailored to your strengths and resources, your efforts will be more cost-efficient in the long run. In highly competitive niches or industries, paying for website traffic is a must, and can run to tens or even hundreds of dollars per click. Of course, you can still generate traffic via banner ads, but they can be costly. But with highly effective SEO, your eCommerce site can be less dependent on this type of traffic.
Buying ads is not wrong and should even be considered if you want to boost sales. However, if finances are tight, especially if you are a startup, SEO can be a lifesaver that keeps generating sales, day in day out. The traffic obtained from organic search is virtually free as there is no cost per conversion, no cost per click, and no cost per impression. If done well, you can attract high-quality traffic in large volumes without even paying a dime for it directly. Successful eCommerce firms have always prioritized SEO in order to optimize for Google as well as other search engines.
What you need to know is that small and local eCommerce websites can dominate niches with the super stiff competition with prominent international brands. Many of these local sites achieved this feat by merely following the eCommerce website SEO checklist that will be discussed here. If you do the same, you will also experience the same results.
All you have to do is to operate using a unique mindset. Your planning, preparation, and approach must be decidedly different. Successful eCommerce companies integrate SEO with a comprehensive marketing strategy. Yes, you can tie this strategy in with online activities such as social media marketing, content marketing, etc.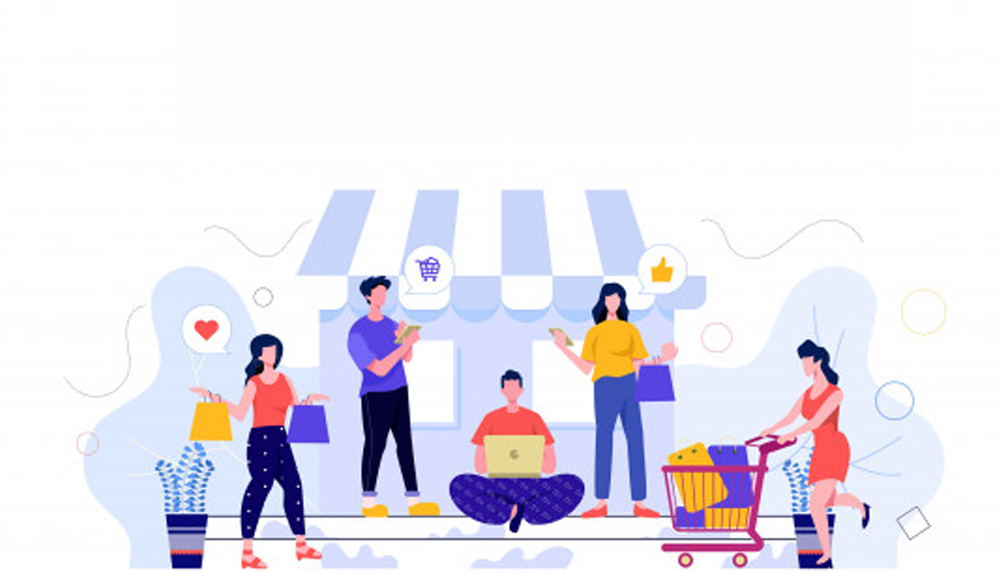 The Top 5 SEO Tips for eCommerce Websites
1. Use Highly Efficient Keywords
If you want to rank your eCommerce website fast, you need to find the right keywords. So, carry out in-depth keyword research in order to pick the ones that accurately suit your online activity. Generate as many long-tail keywords as you can so that you can easily rank high in a specific niche where your competitors don't expect or are not ready.
These types of keywords can attract the kind of targeted traffic that you are looking for and have the potential to boost your conversion rate. When searching for long-tail keywords, always think in terms of user queries. When people search for products online, they type conversational queries into the search box. So, think up your keywords in terms of users' search intents.
2. Optimize Your URL for Search Engine
URLs are also crucial for your SEO for an eCommerce website. Optimized URLs can help search engine bots not only find but also crawls your eCommerce website so that they can know what it is all about. Efficient URLs also inform visitors or prospective customers what your website is going to be about, thereby improving their experience. And of course, a good user experience will help to keep your target audience longer on your eCommerce website.
The longer your visitors stay on your site, the better the chances of converting them into paying customers. And if they like the products they purchase from your online store, your customers will return next time they need more high-quality products.
3. Use Beneficial Keywords in Anchor Text
It is crucial to use anchor text to boost your SEO. Yes, your eCommerce website is full of links that point to specific pages. It is, therefore, in your best interest to optimize your anchor in order to maximize the potential of those links. Of course, you need to make those anchor texts look as natural as possible.
You can also use those creatively strategic long-term keywords you researched so that you can rank for them. Don't use the same keywords for all your anchor texts so that you can avoid getting penalized by Google and other major search engines. Add important and strategic keyword links in your product description, which will lead your prospective customers to similar product pages that you want to push.
4. Optimize Your Product Images
One thing that eCommerce websites are known for is the use of colorful product images that are also aesthetically pleasing. These images are sales triggering factors. Therefore, the images on your eCommerce website must be compelling, unique, and highly qualitative. But what a lot of eCommerce site owners don't know is that having great images is not enough to boost their businesses online, especially if you want search engine bots to find them.
Images have a great and impressive SEO potential that only a few utilize, and you can ride on this ignorance to boost your eCommerce up the search rankings. Moreover, Google Images' search results can drive lots of traffic back to your eCommerce website. So, make sure you fill out the ALT tag, a description that allows you to add unique and highly valuable keywords.
5. Design with Shoppers in Mind
Your eCommerce website, as well as product design, should add to the shopping experience of your customers. If your site is cluttered up and your customers find it challenging to navigate from one page to the other, they will become frustrated and leave your site.
Therefore, the design is a crucial part of SEO because if search engines detect your eCommerce has a high bounce rate – i.e. visitors leaving almost as quickly as they land on your webpages – your ranking will start to slip. But a well-designed eCommerce website that users enjoy navigating from one page to the other, searching for products, and making purchases, helps to cut back bounce rates. Such sites will continue to encourage visitors to browse a few more web pages even if they don't come across what they are looking for right away.
It is always a good thing to emulate good ideas that work. Therefore, your eCommerce website should be user-friendly, easy to navigate, and with navigation options or sensible menus that clearly inform visitors or prospective customers what they will see when they click a link. Your webpages must be able to load quickly and should be mobile-friendly since most people that access eCommerce websites to purchase products do so via their mobile devices.
Bear in mind that load time is also a ranking factor when it comes to SEO. If you are designing a new eCommerce website from scratch, make sure the entire eCommerce website SEO checklist discussed herein, is integrated. You can start by browsing some of your favorite eCommerce sites – and even the least favorite ones – and take a lot of notes.
Observe how they drive traffic to their sites, the layout of the eCommerce site, how easy it is to navigate from one page to the other, etc. Check out what you like and what you don't like about the design, navigation, and so on. You may even get an excellent idea of what shoppers love or prefer to see when they visit an eCommerce store, and you will be able to integrate the concept in your eCommerce store.
Bonus Point:
You should also write compelling headlines along with catchy product descriptions. These can have a significant impact on your conversion rate. Try as much as possible not to use the manufacturer's product descriptions. They are usually not unique or search-engine optimized.
Besides, other eCommerce stores may also be using them; so, if you must stand out, use appealing product descriptions loaded with relevant keywords so that they can be Google-friendly. And there you have it: the top 5 SEO tips and strategies for eCommerce websites. Implement this crucial eCommerce website SEO checklist and see your business skyrocket within a few weeks!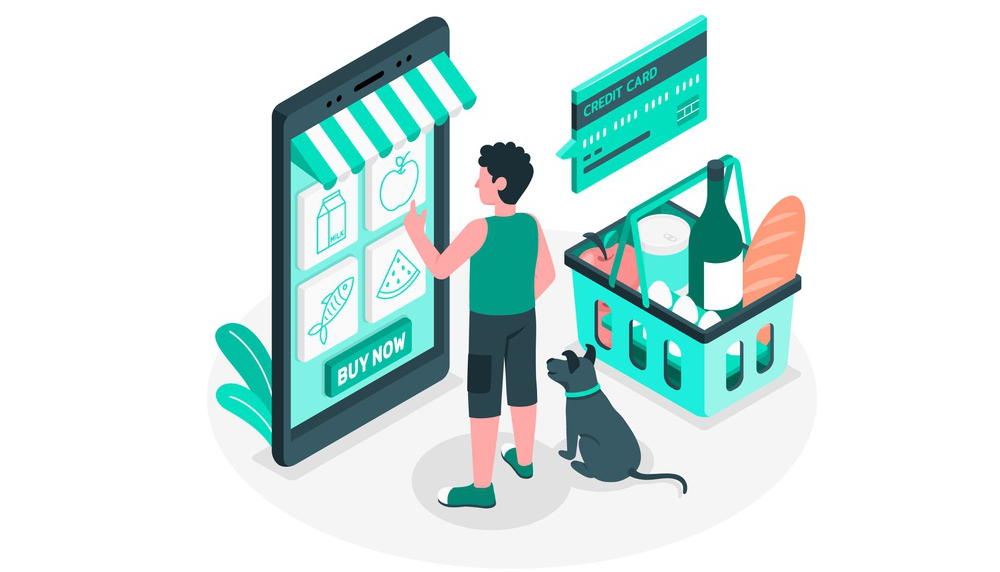 SEO Optimization for Blogs and SEO Optimization for E-commerce websites are two different things entirely. When it comes to e-commerce marketing, SEO Optimization takes a whole new perspective. This is because e-commerce marketing companies or individuals are trying to directly cash on people who come looking for them through the SERPs.
If you are into e-commerce marketing or own an e-commerce marketing company, optimizing your website cannot be overemphasized as the higher your website ranks on the SERP of search engines, the more visibility leading to more traffic on your website more conversion rate your products.
Here are some simple tips you can apply on your website to get started on ranking high on search engines:
Always Use Relevant Keywords:
When people surf the internet for products, they usually use some words that relate to what they are searching for. Using those keywords on your website in either title tags, or product descriptions would potentially the searcher to your website. But first, you must know what keywords are being searched for. To know this, you need to first carry out in-depth keyword research on the products.
Incorporate Keywords in Anchor Text:
The thing about e-commerce marketing websites is that they are filled with links, both external and internal links. Links lead from one product to the other. Sometimes it can get complex. Smart use of links within the website can easily boost SEO ranking and to achieve this, you need to use strategic keywords in the various anchor text in such a way that it appears natural.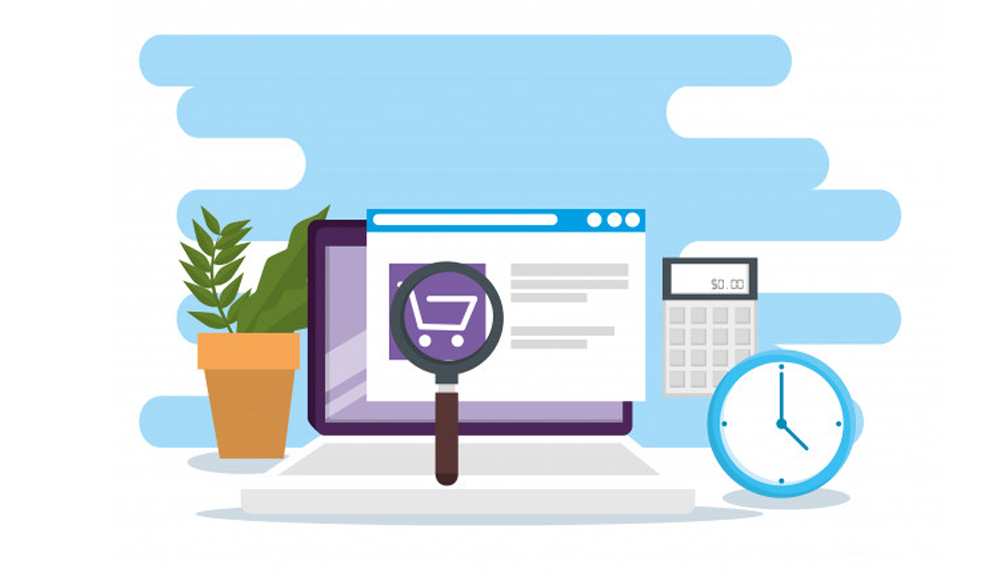 SEO Optimized Product Description:
When buyers surf the internet for products, they already have in mind a vague idea of what they are looking for in the product they want. Some of the best e-commerce marketing companies and online stores take advantage of this uncertainty in the searcher by writing highly compelling product descriptions. But a compelling product description is not enough, it also has to contain relevant keywords else it will all but useless.
Use Optimized Product Images:
The world of e-commerce marketing is highly visual-oriented and images serve as one of the highest driving points for sales. Thus using high-quality images that are compelling as well as unique is a must-do in every e-commerce store. But a high-quality image is not enough for site ranking.
These images need to be optimized as well and to do this, ensure you use images that have alt tags. In filling the ALT tag, use relevant keywords. Note too that a properly optimized image has a high potential of driving traffic to your website through avenues like Google image research.
Use Optimized URLs:
In e-commerce marketing, your URL is like your business card. It's the first thing that tells your visitors what your website is going to be about. Thus, an Optimized URL goes a long way in improving the experience of visitors. Also, an optimized URL helps search engines crawl bots by making it easier for the bots to know what the website is about, this goes a long way in ranking your e-commerce website higher.
1499
1
0
cookie-check
TOP 5 EFFECTIVE ECOMMERCE WEBSITE SEO TIPS