A conversation about search engine optimization (SEO) is not complete without words like dofollow, noindex, nofollow, doindex, meta robots, etc. All these words are vitally important when it comes to SEO, especially dofollow vs. nofollow backlinks.
The fact remains that search engine bots use links to see the relationships between sites. They travel all over the internet via dofollow links and pass over nofollow links.
And since Google gave the 'nofollow' attribute a hint for indexing and crawling as far back as March 1st, 2020, it will be worth your while to check or ask 'what are dofollow and nofollow backlinks?' you should also be discussing the profound benefits they provide as well as the numerous ways you can put them to use.
In this article, the terms 'dofollow' and 'nofollow' will be explored for newbies like you or those who are not conversant with SEO.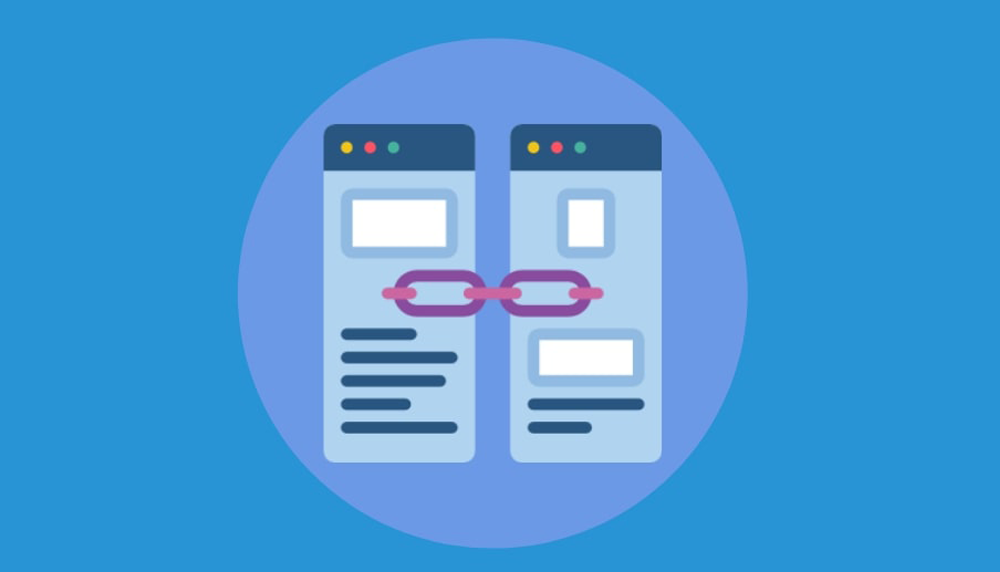 What are dofollow and nofollow backlinks?
Before we look at Dofollow vs. Nofollow backlinks, consider this; if more high-quality external links point to your site or blog, it results in more traffic. The traffic comes from those who click on those links but also via search engines.
If you check the top 100 websites by Alexa Rank, more than 90 percent of them have over 2,000 backlinks. Millions of backlinks point to some of the most used websites.
Do backlinks have any value?
Google and other search engines consider both the quantity and quality of inbound links as a measure of a website's overall value.
Google uses a weighted point system – known as PageRank – as far back as 2005 in order to determine how valuable a particular page is. It is the PageRank that determines where to show the page in search results.
This system also takes the value of links that point to a website or page into account. High-value links can make your website move up the list in search results.
Is there anything you can do to ensure you are getting just the right type of backlinks? How can you even be sure that you are making use of nofollow and dofollow links properly on your site?
Everything starts with fully understanding the profound difference between dofollow and nofollow backlinks, as well as how you can make both types work in your website's favor.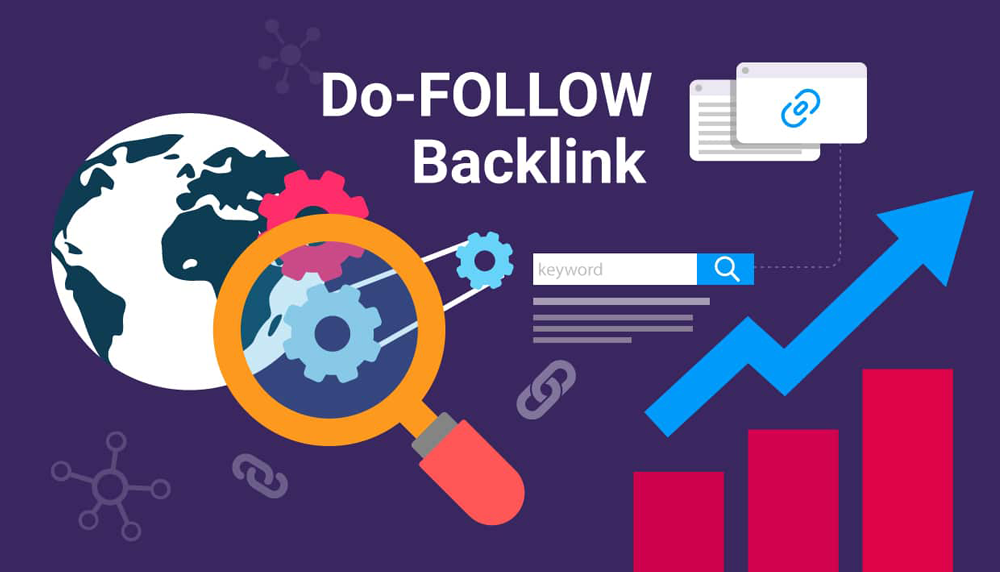 So, let's take a look at Dofollow vs. Nofollow backlinks.
What is a Dofollow link?
In reality, a Dofollow link is the default state for a link or a link without any Nofollow attribute.
When another site links to yours with a Dofollow – or standard – link, it can directly impact search engine rankings.
Dofollow links and how they affect site rankings
As mentioned earlier, search engine bots crawl the entire web via Dofollow links. And as they move, they register who is linking to who. These relationships undergo a type of authority that SEO specialists call 'link juice' from one website to another.
For instance, if a reputable website with incredibly high PageRank links to your website, search engines will see your site in a new light. Your website becomes more reputable and may even increase your PageRank.
This can significantly increase or boost your ranking in search engine results.
How to make a link dofollow
When you create a new link on your sites – such as a recent article or blog post – it becomes Dofollow by default.
But what if you spot a Nofollow link that points to your site and you wish it were Dofollow? The truth is that you cannot change a Nofollow link to Dofollow when it is on another person's website.
You will be much better off if you understand which type of links are Nofollow links before you reach out to the website owner to ask if they can follow the link – or remove the Nofollow tag on that link – to your site.
Bear in mind that there are several instances where Nofollow links are relatively common, though this doesn't imply that it is a bad thing.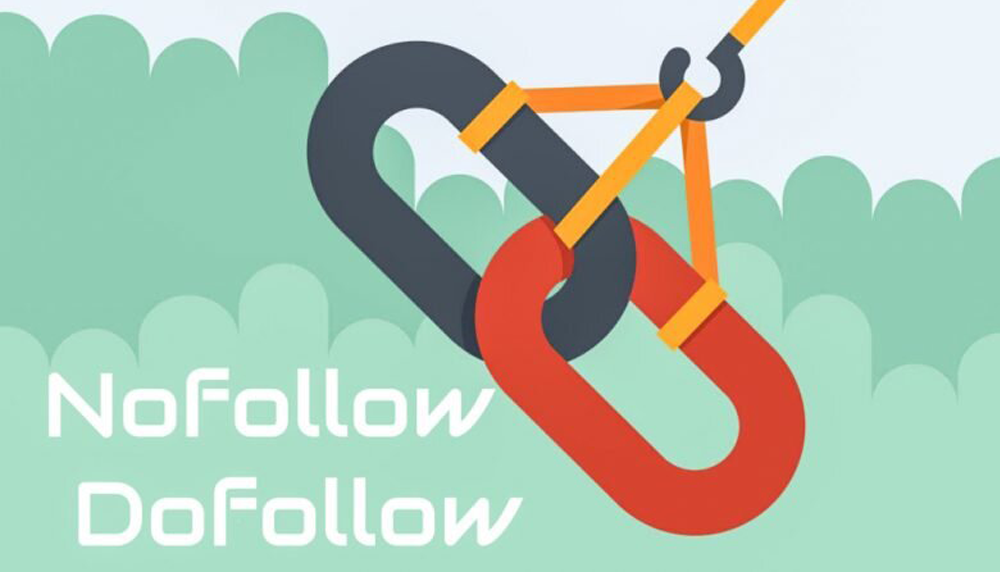 What is a Nofollow Link?
Dofollow and nofollow links look precisely the same to the average website user. But nofollow links generally include what is known as an attribute or a small piece of code. This informs search engine bots not to follow the link and looks typically like this:
Rel= "nofollow"
Google has stated that Nofollow links do not pass any PageRank to the site being linked. This means that nofollow links that point at your site will not directly affect your website's position in search engine results pages.
Nofollow links prevent black hat SEO specialists from profiting off of links intentionally planted in the comments section of websites with high authority.
Take note that links from any of the following types of content are predominantly nofollow links:
Press releases
Social media
Widgets
Forums
Sponsored content
Blog comments
Therefore, if you want to boost your site's authority with link building, do not invest most of your time in submitting free press releases or leaving tons of comments on blogs.
But then, although nofollow links will not have any significant impact on your PageRank by increasing it, dismissing them completely will be a huge mistake, as you will discover in the next section.
Do Nofollow links hold value?
Nofollow links may not directly boost your site's Pagerank, but they can still contribute lots of value in the following ways:
Nofollow links can increase brand exposure by bringing traffic
Most links from many of those high-traffic sites out there are set to nofollow. Once again, nofollow hardly contributes directly to your site's PageRank.
However, they can be a significant source of traffic when visitors click right through to your website. The people that arrive at your website via a link from another website are referred to as 'referrals' in Google Analytics.
Consider social media channels and news websites; if your site is linked to a particular New York Times article, for instance, that reference can be tremendous and highly significant exposure for your brand.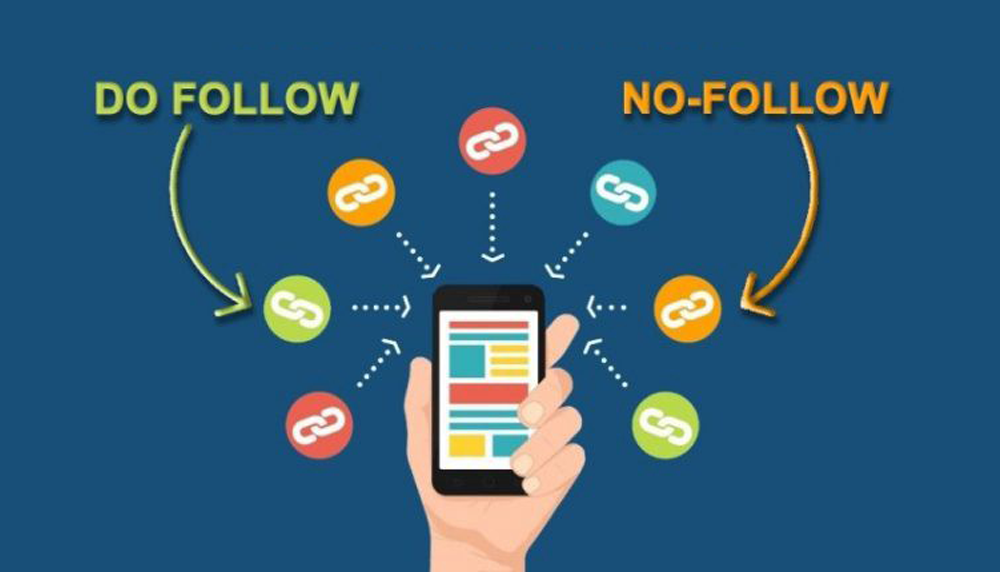 You should also take a look at the advantage of viral exposure across several social media or even the upvotes of an answer on Reddit, which links to your resource. A link from Reddit or Facebook will not directly have an impact on your PageRank, but you could end with an extraordinary source of traffic as well as brand exposure.
For instance, Neil Patel saw nearly 10,000 referral visits from the popular Q&A site, Quora, within a month.
Nofollow links are essential for a natural backlink profile
It is very natural for a site to possess a mix of dofollow and nofollow links that point to it. As a matter of fact, the Penguin update by Google recognized that it was highly suspicious for a particular website to have only dofollow links and no nofollow links. The suspicion increases if all those links have the same anchor text.
This is why you should consider cultivating a very neat backlink profile that appears entirely natural. You don't even need to get in touch with each website that links to yours with a nofollow link only to ask for a dofollow one.
Nofollow links can remarkably help to increase your dofollow links
The exposure your website will gain from links on popular sites can considerably bring greater awareness. As more and more people hear of you and your expertise or authority in your niche, the chances that you will gain lots of Dofollow links will organically increase.
As mentioned earlier, Neil Patel gets lots of traffic from Quora. And it is naturally assumed that he has earned more followers and fans from that traffic, which will result in even more links to his valuable content.
Other benefits associated with nofollow links include:
Trust building
Links that originate from high-quality sites can build a lot of trust in your target audience. This means that the more consumers get to see your brand name, the more that start trusting you or your brand.
Avoidance of outbound link penalties
If you get nofollow links, you do not have to worry about Google – or any other search engine for that matter – placing manual actions on your website for links.
Quality traffic
Yes, it was mentioned earlier that nofollow links might result in lots of traffic. But what you want is high-quality traffic that will result in massive sales.
Therefore, if any nofollow link drives you high-quality leads and lots of sales, it is a precious link.
Nofollow link options for Google
In September 2019, Google announced 2 new link attributes that gave webmasters additional ways of helping Google identify different links' nature.
Rel= "sponsored"
If links are paid for in any way, Google suggests making use of sponsored attributes in order to discover links on your website that were created as part of sponsorships, advertisements, or any other compensation agreements.
A sponsored attribute looks like this:
<a href="http:/www.sample.com/" rel="sponsored">Anchor text </a>
Google also recommends marking UGC (user-generated content) links – such as forum posts, comments, etc. as user-generated content. But they also added that if webmasters want to recognize and reward trustable contributors who made valuable contributions consistently, they could remove this particular attribute from links.
The user-generated content (UGC) attribute looks like the following:
<a href=http://www.sample.com/ rel="ugc">Anchor text </a>
Google has also suggested that you should use rel= "nofollow" in the following way:
"Use the nofollow value when other values do not apply, and you'd rather Google not crawl the linked page from or associate with your website. for links within your website, use robots.txt."
What is the Difference between Nofollow and Noindex?
Over the past few years, there has been lots of confusion on precisely how to prevent Google from indexing a particular webpage. It is therefore vitally important for you to know the significant difference between nofollow and noindex.
As mentioned earlier, nofollow can be used for individual links. It can be added to the <head> of a webpage, which informs search engines to nofollow all links on that particular page. E.g.
<meta name="robots" content= "nofollow" />
If you are making use of this, hoping that search engines or Google will not crawl the webpages on your website as they follow this directive, bear in mind that once upon a time, it used to inform Google not to crawl a webpage via a particular link. This, however, does not prevent or stop Google from crawling the page in a different way.
And if Google now treats all nofollow as 'hints,' this particular strategy will never work for you. If you do not want Google to index or crawl a specific page on your website, you will have no choice but to use the noindex tag.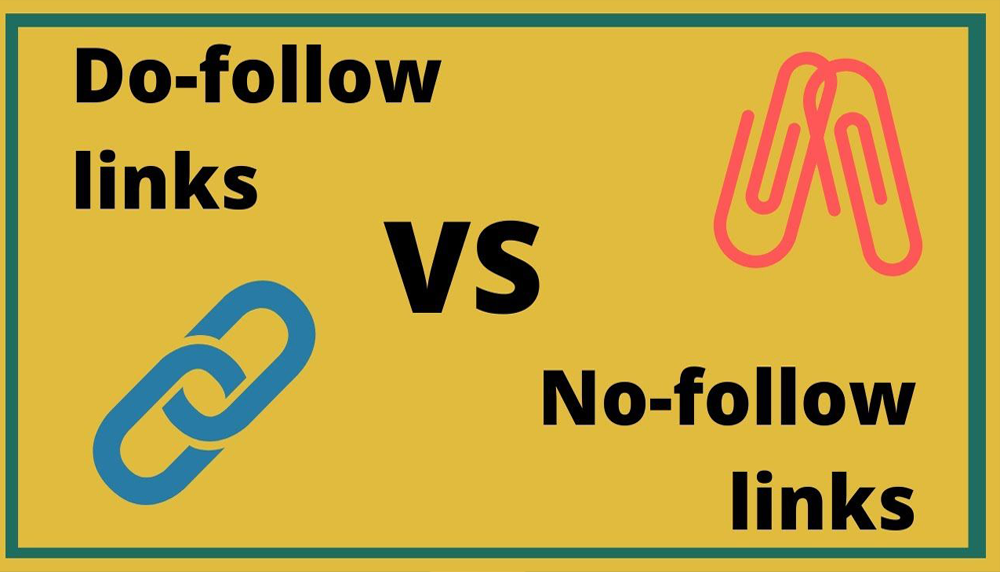 When can you use Dofollow vs. Nofollow backlinks on your website?
The discussion right from the beginning of this article has been all about dofollow and nofollow links in terms of another webmaster linking to your website. But then, it makes sense to try to leverage that nofollow attribute when you link out to third-party websites.
For instance, sponsored blog posts, advertising, text link ads as well as other links that originate from paid relationships should make use of the nofollow attribute. This helps make it crystal-clear to Google that you are not trying to be manipulative or gain the system via a link scheme.
Furthermore, any content that could potentially be labeled 'untrusted' should also make use of the nofollow attribute for links. This, of course, should include comments, that is, if you allow them on your website.
If WordPress powers your website, you could get a plugin that helps to manage nofollow links efficiently.
How to tell if a link is dofollow or nofollow
Dofollow and Nofollow links are mostly identical to web users. Nevertheless, there are a few ways you can adopt in order to tell the difference.
You can check the links manually or via a Chrome extension that quickly highlights nofollow links.
In order to check a web page manually, first of all, view the page source. Using the Chrome browser, for instance, click the 'View' menu. Next, mouse over 'Developer.'
Then choose 'View Source,' and in the new window that pops open, you will see the source code for the web page you are on.
Search on that page for nofollow; to make the process faster, type 'Ctrl F' to open up a search bar and enter 'nofollow.' If that particular word is used on that webpage, it will be highlighted.
Check all links by searching 'a href' and look over the links in order to see which ones contain a nofollow tag.
You can use a plugin to hasten the process if you are checking several pages for nofollow links. The Nofollow Chrome Extension will reveal all nofollow links in red.
Take some time out to ensure your website's backlink profile is healthy and optimized. By now, you should no longer be asking, 'What are Dofollow and Nofollow backlinks?'
And since you already know a bit about Dofollow vs. Nofollow backlinks, you should start putting this knowledge into action. Remember: when it comes to dofollow vs nofollow backlinks, dofollow links will significantly help you answer to the question What are Dofollow and Nofollow backlinks? and build PageRank, while Nofollow links can bring you lots of valuable traffic and – by extension – engagement.
1734
0
0
cookie-check
What are Dofollow and Nofollow Backlinks And Their Importance?