Many people find it somewhat puzzling or weird to refer to YouTube as a search engine. But then, when you really think about it, that is exactly what YouTube is: a search engine for videos. To make your videos stand out, you have to optimize videos for YouTube
The video-sharing website is driven by a conspicuous search bar that is precisely in the middle of the webpage. And it functions similarly to Google's video search results, and since YouTube can be viewed as a search engine, it is quite safe to say that the website has its own SEO best practices or ranking factors.
Website owners always want their sites to rank or sit high up the search engine ranking pages (SERPs). The same is true for video-creators, sitting high on YouTube search engine ranking pages. However, YouTube SEO is slightly different from regular or conventional SEO.
If you can follow the techniques outlined here, your videos will consistently enjoy massive visibility while positioning you as an authority. In other words, optimizing your videos is key to getting your videos high on SERPs. Let's begin.
What is YouTube SEO?
YouTube SEO is the deliberate process of optimizing videos, playlists, and even channels in order to rank high on the largest video-sharing website's organic search results for a given search query.
The process outlined here will also help your video rankings even in Google search. This is why other traffic sources like browse features, suggested videos, etc. will not be covered.
How YouTube's Search Engine Algorithm Works
According to YouTube, videos uploaded to the site are ranked based on several factors, including how the titles, descriptions, and video content match the queries of viewers. Moreover, YouTube looks at videos that drive the most engagement for a particular query in order to ensure that viewers locate them easily via the search bar.
Believe it or not, keywords play crucial roles in on-page and 'in-video' SEO, which proves that matching search intent is essential. But the chief ingredient for effective video SEO is high engagement and this the first step to optimize videos for YouTube.
YouTube wants you to keep viewers on that platform for as long as possible, even if they are not focused on watching your videos. This is because more video views equal more ads shown to viewers and more money in the bank for the shareholders of Alphabet Inc.
Engagement metrics can be measured in YouTube analytics as comments, likes/dislikes, audience retention, click-through rates, average watch time, card clicks, end screen clicks, and so on. This implies that if your videos cant engage your target audience, the chances of ranking high on YouTube SERPs for meaningful keywords are pretty slim.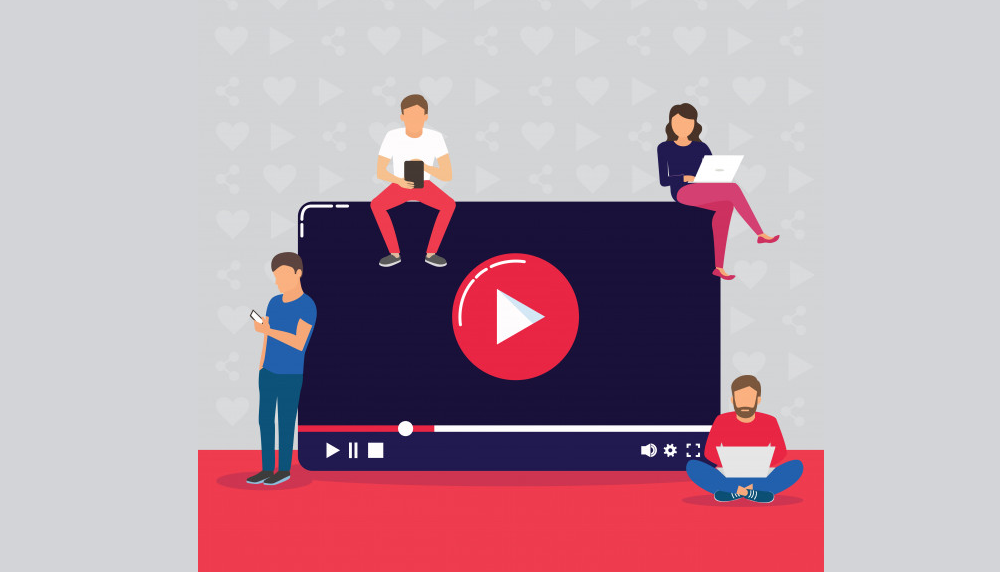 YouTube Ranking Factors
The following YouTube ranking factors – if adhered to strictly, and with a smattering of luck – will rank your videos high on YouTube search engine ranking pages.
It is already assumed that you have created a video and researched your keywords to use for ranking on YouTube and optimize videos for YouTube.
Choose Video keywords in Autocomplete
Video keywords that work best on YouTube are usually specific and long-tail phrases that are also shown in Google Autocomplete. This means that your videos will rank on both YouTube and Google, thus setting you up perfectly for torrents of organic traffic.
Start typing a keyword that you want to rank for in the YouTube search box, and the phrase will be completed automatically for you. Or you can use the underscore character (_), and the blank will be filled with even more ideas. You can use that character anywhere within the phrase in order to generate ideas.
You must choose specific phrases when researching your keywords. You may target broad keywords that can get you some video views. But in most cases, broad keywords are too competitive, especially when compared to specific phrases.
However, this should be based on the video quality, the keyword's competition, as well as how well you optimize videos for YouTube. You should also consider using Google Trends in order to generate more video keywords.
You can learn the keywords your competitors are using by the following two distinct methods:
Install the MozBar Chrome Extension:
Visit the Extension section on Chrome and install the MozBar extension. Next, google your keyword while searching YouTube using this search string:
Site:www.youtube.com your keyword
If the top results have a much higher page authority, it is an indication that the keyword is highly competitive. As mentioned earlier, broad keywords are generally more competitive than specific phrases. And if you must rank using broad keywords, you will need to make much better videos that will generate massive engagement than the top results.
But there is no guarantee that you will be able to pull this off, especially within a short period.
Install the vidIQ Chrome Extension:
This is another Google Chrome extension that you can install. Next, enter your keyword in the YouTube search box and look at the few videos that pop up in the top results. An SEO score will appear, based on how many comments, likes, dislikes, social shares, view times, subscribers, video engagement, as well as other metrics about the videos in the top result.
You will even see the several tags used as well as the length of the video description.
Local SEO TechniquesUse a Keyword in the File Name
Before you upload your video, make sure you label the video file with the keyword you want to rank for. But if you have uploaded the video already, there is no way you can change the file name.
Write A Keyword-Rich and Descriptive Title
Every good title has two things: an enticing headline and your keyword. Google usually displays the first 50-60 characters; therefore, try to stay within that particular range. It is not compulsory to use an exact match of your keyword phrase. However, every word should be present within the video title.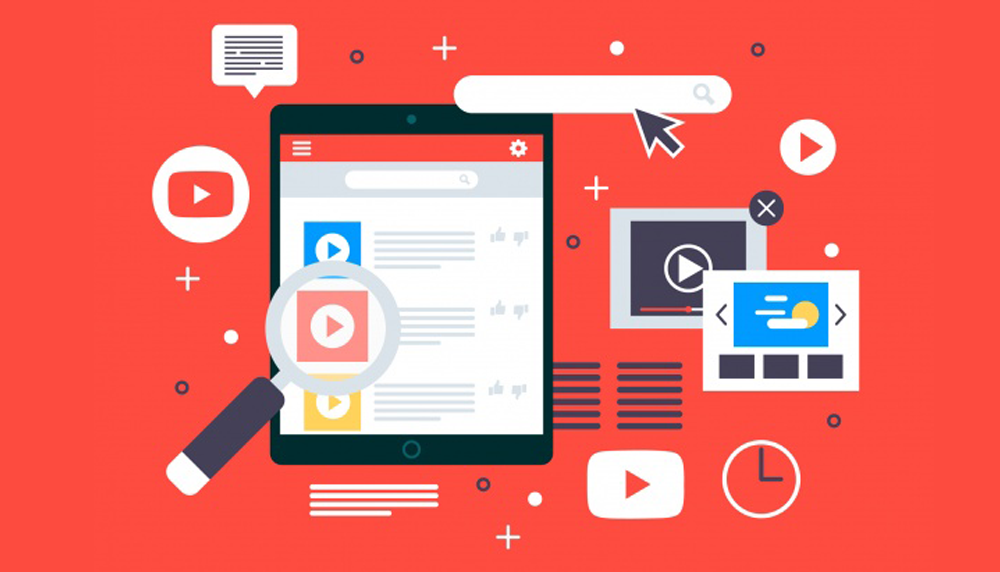 Write a Long, Keyword-Rich Description with Links, Timestamps
If there is one sure and great thing about YouTube SEO, it is long descriptions. This is where you are allowed to add useful links, timestamps, and an overall summary. Text has – and will always – be super important for ranking content.
When writing descriptions, make sure you add the keyword you want to rank for in the first sentence as YouTube – and even Google – utilize the first 160 characters as the Meta description, and these appear in search results. Carefully craft the sentence wisely since most searchers will naturally read the description in order to determine whether or not they should click through to your video.
An unwritten rule is to naturally add your keyword up to 3 or 4 times within the video description without appearing to stuff it in there.
Don't forget to add timestamps, which allows viewers to jump to specific sections of your video in order to find the information they are looking for. Timestamps have been proven to boost engagement with your video and is very helpful for videos that are quite long.
Do you know that Google follows links added to YouTube descriptions in order to determine how relevant they are? These links work similarly to internal links of websites.
Therefore, add some helpful links in the descriptions of your other videos uploaded to the platform as well as your blog posts, articles, or valuable resources.
Add Tags
You can add a few tags to make it easier for viewers to locate your video on YouTube. You can check the top-ranking videos for the keyword you want to rank to get ideas of tags to use for your video.
Design a Custom Thumbnail
Design and upload a custom thumbnail within the video manager, which you can locate under the 'Info & Setting.' To be able to do this, you may have to, first of all, verify your YouTube account.
Make sure the dimensions of the custom thumbnail are about 1280 (width) x 720 (height). The thumbnail is what appears in search results – as well as the 'related searches' section – when someone enters your keyword in the YouTube search box.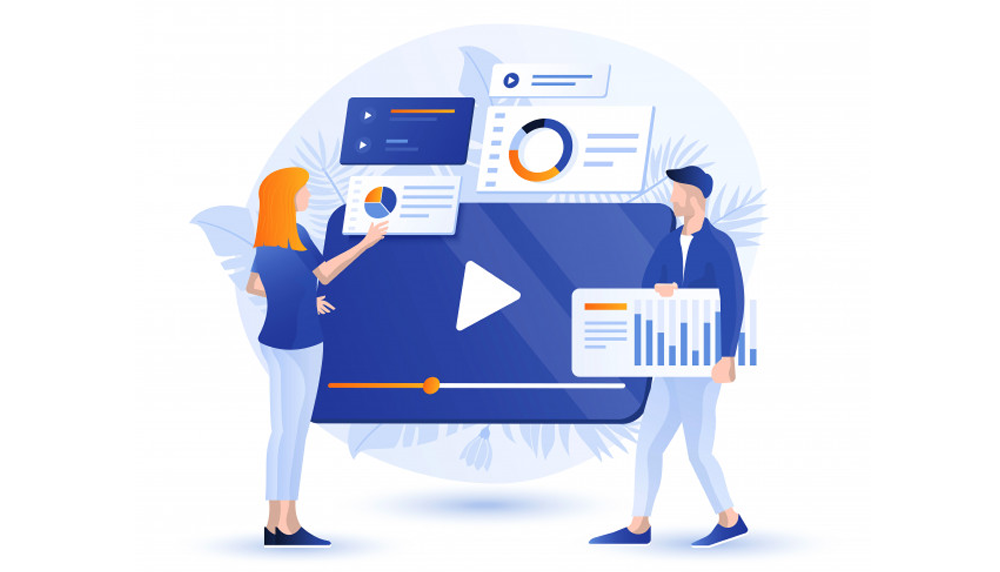 Upload a Well-Written Transcript
You should consider transcribing your videos manually since Google is notorious for not accurately transcribing videos into text. This is to ensure that the keywords you mentioned in your video do not go to waste.
If you don't have the time to transcribe your video, you can outsource the work to freelancers on Fiverr.com, Upwork.com, etc.
Add Location (For Local SEO)
If the video you want to upload requires the use of localized keywords – e.g., New Jersey plumber, Chicago Events Planner, etc. – or want to target a particular location, this can be specified in the video manager and right under the 'Advanced Settings.' But do not forget to include the localized keywords in the title, description, file name, tags, etc.
Create a Keyword-Rich Blog Post Using the Same Keyword
This is one step that many YouTube video producers neglect or don't do, and you should leverage this in order to beat your competitors and optimize videos for YouTube. But if you are still wondering why you should bother creating a blog and then write a blog post using the same keyword you want to rank your video for on YouTube, see below:
The blog post and the YouTube video will rank on the first page of Google
Creating the blog post would only reinforce the points you have made in the video
Adding YouTube videos to your blog or site significantly improves SEO and engagement
Driving quality or targeted traffic to your blog post equals views for your videos
You will be able to add the link to the blog post in the description after uploading the video to YouTube
You will get more views, embeds, likes, and metrics utilized in the ranking factors in YouTube
Respond to Comments
Some video creators don't know this, and that is why they don't bother to. But one of the factors that make YouTube videos rank high on search results is comments. And if you want to get even more comments flowing in, you need to start responding to them.
Responses will generate more comments, and before you know it, you have built up substantial engagement, which signals the YouTube algorithm that something worthwhile is happening in your YouTube channel, and it must be pushed up the ranking pages.
Promote Your YouTube Video tree
Have you wondered why some YouTube videos have hundreds of millions of views while some have been sitting on that platform for ages with only one or two views? One of the reasons is that the creator of such videos made no move to promote them.
The number of videos uploaded to YouTube per day is astounding. And so you shouldn't expect views to generate themselves automatically. Push the YouTube algorithm to go to work by promoting the video on social media platforms. optimize videos for YouTube and Encourage your followers to watch, subscribe, and share the video for their friends and acquaintances to watch as well.
You should consider promoting your YouTube video using paid ads on Google, Facebook, Instagram, and even Twitter. And since you have already created a related blog post, embed the video on your blog or website.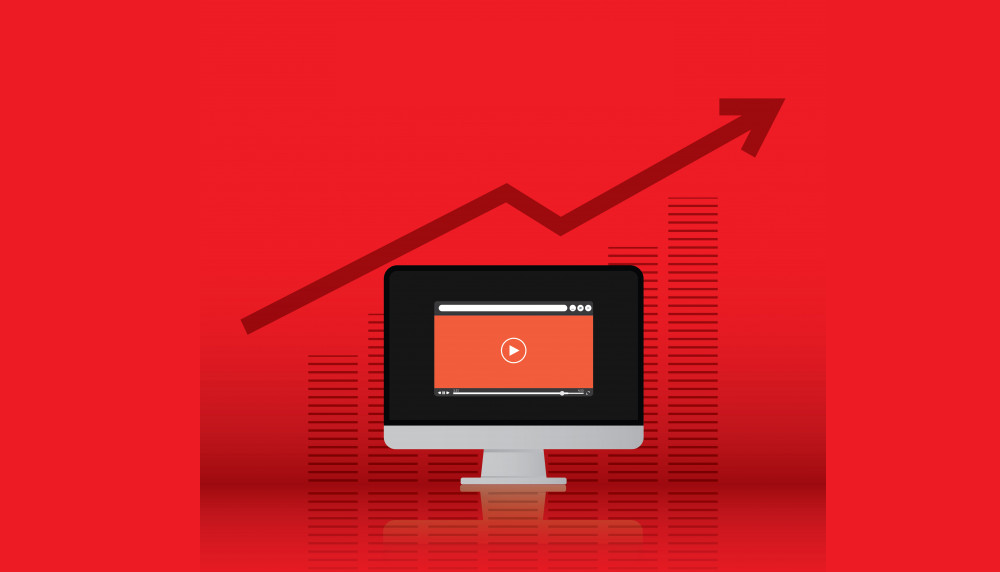 Design Your YouTube Channel
You can design your YouTube channel to make it eye-catching and attractive. Start by going to Canva.com to create an attention-grabbing banner. The image should not exceed the following dimensions: 2560(width) x 1440(height).
Go to your Channel Homepage and upload a colorful logo and then fill out the 'About' section. Add a featured video or two, and you can also create an extensive video playlist if your goal is to create a video series.
YouTube is a highly competitive platform to share your video content because millions of people visit it every day. And although the competitiveness may be somewhat aggressive or off-putting at times, you need to bear in mind that there are a variety of ways to rank your videos higher.
This improves your YouTube SEO, thereby making your channel – and videos – even more lucrative for your brand. But to get to the top searches, you need to optimize videos for YouTube and bear in mind that YouTube relies somewhat heavily on engagement signals to determine how useful it is and how high the video should rank. This is why likes, watch time, comments, shares, etc. are crucial.
YouTube SEO is not something that everyone can do. If you don't have the time or feel incompetent enough to handle the YouTube SEO for your channel, you should consider hiring and working with reputable a company to handle it for your brand.
829
0
0
cookie-check
YOUTUBE SEO: HOW TO OPTIMIZE VIDEOS FOR YOUTUBE SEARCH