With the release of iOS 15, much has changed in mobile and app advertising, especially for features for IOS app development. Amidst trending issues around React native guidelines for Facebook, Facebook has published a statement explaining how marketers may improve campaign effectiveness despite the privacy modifications, as well as how the changes may affect them. It also admits to underreporting iOS web conversions by around 15%.
The social network giant admitted that marketing costs may have arisen as a result of more difficult-to-achieve metrics. What does this mean for IOS app and android app development? Will this bring to fore the need for Facebook for android and how bad does this hit Facebook as a company that depends so much on ads?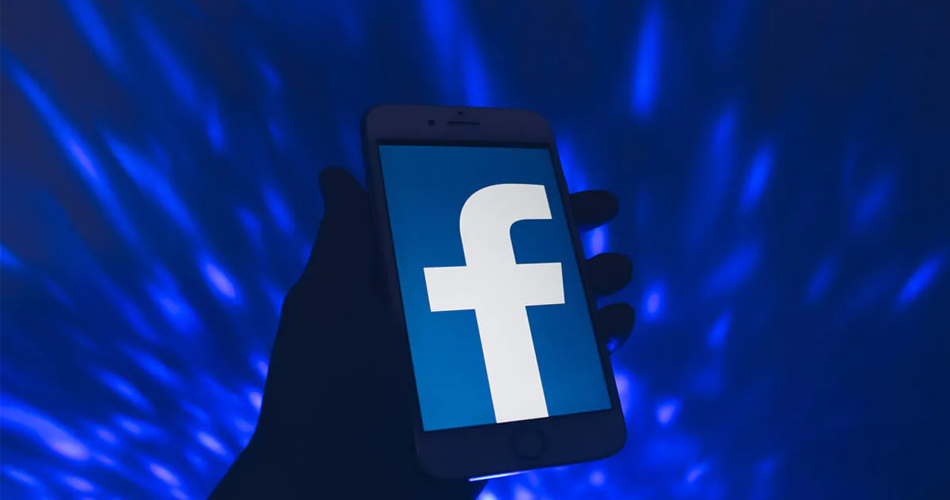 Facebook also advises advertisers to experiment with different techniques such as bidding, format, and audience to discover what works best for them. Simultaneously, the social network announced a number of enhancements to its ad platform, including enhanced conversion modeling, reporting gaps, tracking online conversions, and boosting measurement tools.
Facebook advises that for the most effective results on its platform, businesses should now do the following,
We're going to wait 72 hours before analysing campaign insights. This is due to delayed reporting, which may cause findings to be skewed.
Rather than focusing on creative performance, campaign-level analysis is used.
Set up the Conversions API, which connects marketing data to Facebook and makes it simpler to optimize ad campaigns and decrease cost per action.
Marketers may use Aggregated Event Measurement to pick online events that are aligned with their key business goals.
According to Facebook, "We are confident the actions above will continue to provide even more value to you over time. Our top priority is making sure that you're able to reach current and new customers, drive your marketing objectives and measure the performance of your advertising campaigns while helping you honor customers' choices around privacy. "
In the Apple IOS 15 operating system version, there are a number of new features that allow consumers more choice and control over how their data is used – while also making targeted advertising on IOS apps more difficult for companies like Facebook.
Apple IOS 15 upgrade includes VPN access through the new Private Relay function, anonymized email address creation for enhanced inbox privacy, and privacy' report cards' for applications on a specific device – giving consumers more visibility into how various apps utilize their personal information.
Furthermore, the news is spreading that Apple would begin asking App Store customers if they want to receive tailored advertisements. Previously, all users were opted in automatically.
IOS 15 includes the App Tracking Transparency (ATT) framework, a powerful ad-blocking tool developed by the business. Before marketers and developers may track a user's online activity, ATT needs the user to opt-in. These developments, when combined, provide significant challenges for advertising. These changes, in particular, make it more difficult to obtain a granular perspective of user activity, limiting marketers' ability to offer tailored advertising and assess the impact of their efforts.
What do these changes mean for IOS app, IOS Facebook SDK and and IOS Facebook tracking Facebook?
Paradigm Shift in The Ad Ecosystem
The digital marketing industry is booming and the demand for marketers is exceeding supply. With more competition, we need to continue to raise our standards. It's time we go back to the basics and service the consumer. It's time we stop focusing on performance marketing and get back to basics! Digital marketers should also start thinking about measurement in terms other than performance marketing, which is essential but has a capsize. In the absence of user-level data and signal-based measurement, we must all consider how we might return to the basics of servicing the consumer.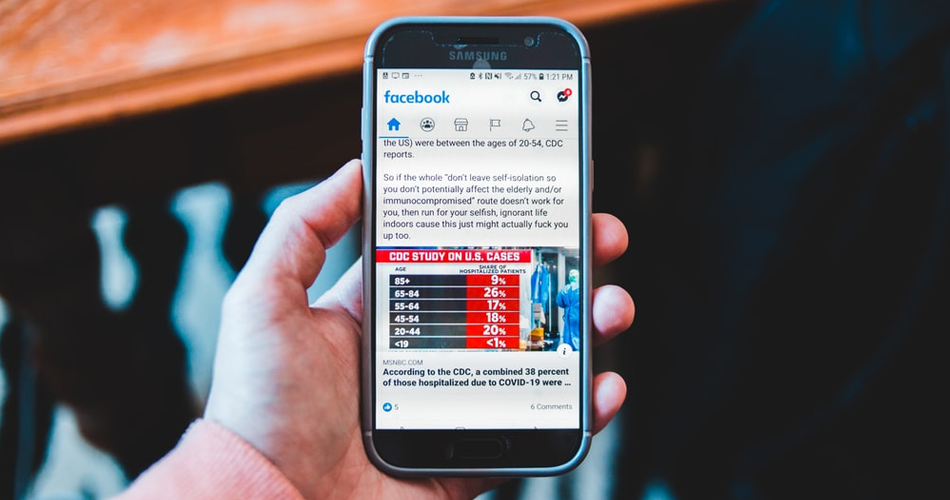 All of these developments point to a paradigm shift in which the whole ad industry must reconsider how it goes to market. Traditional techniques to advertising and marketing technologies will simply not function in the future. Brands and the ecosystems that support them must adapt in response to new identity schemas that go beyond ID-based purchasing and leverage technology like artificial intelligence (AI) and natural language processing.
Digital marketers should also start thinking about measurement in terms other than performance marketing, which is essential but has a capsize. In the absence of user-level data and signal-based measurement, we must all consider how we might return to the basics of servicing the consumer and developing the brand's identity. In some ways, Apple is bringing us closer to this reality than we'd want, but innovation frequently comes from suffering. Once again, IOS app development has changed the game.
Businesses Must be closer to their Users
The changes in IOS Facebook tracking means that Apple has been releasing updates that restrict publishers and advertisers from magnetizing through ads and personalized advertisements. With their latest release of iOS 15, Apple targets yet another form of revenue: content creators' ability to sustain their businesses and the marketer's ability to offer more relevant content. All these Apple updates are negatively affecting the publishing industry as a whole, preventing publishers from generating revenue and marketers from creating more efficient advertisements.
Yes, to the disadvantage of advertisers and publishers, Apple continues to introduce features in the name of improved user privacy. The release of iOS 15 is no exception: it restricts publishers' capacity to sustain their businesses through advertising and hinders marketers' ability to offer relevant, tailored content to their customers.
Each IOS app update serves as a reminder that businesses need to establish tight, consensual relationships with their consumers, and marketers must engage with ad partners that have strong publisher relationships if they want to continue delivering successful, tailored messages while maintaining privacy.
The User is the True King
IOS app update on privacy-focused approach is a fantastic effort that will give users more control over their personal data. Many Apple OS users are probably still unaware of how and where their data is shared. However, given the strong adoption rate of iOS 14.5 and the high opt-out rate of cross-app monitoring [via ATT] in recent months, they have returned control to their consumers and placed pressure on the other tech titans to follow suit.
This IOS app update does provide difficulty for marketers and the personalized message options we've been accustomed to in recent years. However, such problems present an excellent chance to take a step back and consider more inventive methods to interact with customers. Individual behaviors have evolved over the last 18 months, and the timing has been excellent for brands and agencies to self-reflect on tactics and the entire approach to communication, in a strangely serendipitous way. The focus should be on finding a better way to communicate with the users who want to be communicated with, rather than on the loss of individualized data.
More User Control Over Data sharing
With the upcoming releases of iOS 15 and Android 12 – and even further back with previous year's mobile OS upgrades – a clear pattern has emerged: users are gaining more visibility into how their applications function, while apps are getting less visibility into how their users work.
Users have fine-grained control over how advertising and analytics services follow them. Users will be able to see how their location, cameras, microphones, and other devices are being used through privacy dashboards. Users will be able to see which backend services their apps are communicating within network traffic statistics.
Mobile apps are ubiquitous, but many believe that there's a dark side to these technological marvels. In the wake of recent scandals, people are starting to question how secure their private data is and who should have access to it. Android Apps development and IOS apps will be needing permission for a lot of your private information. As a tradeoff, you get a polished product that's easy to use and provides you with an incredible user experience.
This means that very soon, users of mobile apps will become considerably more selective about who they trust with their phones and data, and they'll be given more power over their applications than they've ever had before.
More Value on Targeted Ads
To date, regardless of why they're discovering the app page in the App Store, all users' first impressions of an app have been the same. They are shown the same images and descriptions as the rest of the group. With iOS 15, marketers may add over 35 distinct 'custom product pages' to what they display to customers.
People are spread thin, their days are busy, and they have little time to explore the content they find most interesting. They want to spend their time on the things that matter to them. It's not enough for content marketers to serve content that is relevant; they must serve content that is relevant to what matters most to each individual.
This means that whether a person arrives via a certain impression, subject, or campaign, you can adapt what they see to what they value, therefore improving conversion depending on the value they seek.
In this manner, whether a person arrives via a certain impression, subject, or campaign, you can adapt what they see to what they value, therefore improving conversion depending on the value they seek.
Marketers should also be pleased by the opportunity to experiment with alternative icons and marketing materials on default sites. They need to stop making assumptions based on other platforms about how the average customer finding us reacts.
Finally, from a marketing standpoint, Apple's App Store Connect will be more useful, allowing for more in-depth checks and balances with other attribution partners. This enables advertisers to make more informed presentation selections, ensuring that they find the appropriate users and that the right people discover them.
Users' ad collection control
Apple appears to want to be seen as a proactive and honest partner with app store customers in iOS 15, allowing consumers to feel like they have a say in ad viewing and data collection while also taking responsibility for partner sharing and collection. Apple's messaging [in the App Store] that turning on targeted advertising will "help you find apps, goods, and services that are relevant to you" is intriguing and appears to tap into a consumer's psychological mentality. While customers may wish to accept this, many will doubt it and want further proof of openness.
Depending on the market player, the impact will be varied. The impact on advertisers and vendors will be greater because this would compel partners to follow Apple's lead. Apple will need to ensure that all partners have the appropriate infrastructure, processes, and laws in place, but this may be a challenge for some.
Conclusion
So many users are bailing out of Facebook tracking for a reason: They have lost trust in the corporation with their personal information after years of proof that they shouldn't. Facebook is trying to make money off of people by selling their data and not protecting it. Marketers and businesses are losing faith in Facebook as a platform for advertising as they feel that the website will do anything to get to the bottom line.
However, the backdrop of Apple's power grab is crucial. The firm competes with Facebook's chat applications and is hard at work developing its own ad network. Facebook needs to find a way around this to up its game back and serve users with the best ads and traffic-generating services it is known for. IOS Facebook tracking currently works efficiently with user permission.
4191
0
0
cookie-check
Facebook Ads: Latest IOS features for IOS app development