In recent years, especially over the last decade, the demand for mobile apps has reached an unprecedented high. The mobile app development company or say industry has been projected by experts to hit up to $188.9 billion in revenue this year.
And with this number projected to continue growing every year, the need for impressive mobile app development services will increase.
Fortune 1000 and 500 companies, along with start-ups as well as independent entrepreneurs, are always looking to provide flawless user-experience for all their respective customers at all times.
And in order not to leave any stone unturned, they need to create useful mobile apps that will become a game-changer for them. This is why they are investing heavily in an iOS app development company as well as an android app development company.
But developing a mobile application can either prove fruitful or become a catastrophe. Having a winning or creative idea for a new mobile app is no longer enough.
A mobile application that will make a sharp and vivid impression on users depends significantly on the experience and expertise of the developers. They need to be able to create a custom app that will play a crucial role in your organization's business success.
And that is why you need to work with a reputable mobile application development company with a team of UI/UX developers who are experts in iOS and Android software development.
Quick Statistics about Mobile Applications
Many people around the world today spend almost half of their time on their smartphones. And with the number of mobile app downloads expected to reach up to 258.2 billion by 2022, while over 52.2 percent of internet traffic worldwide is sent via mobile apps, you need to choose the right mobile application development company as soon as possible.
Do You Have In-Depth Knowledge Of The Requirements For Your App?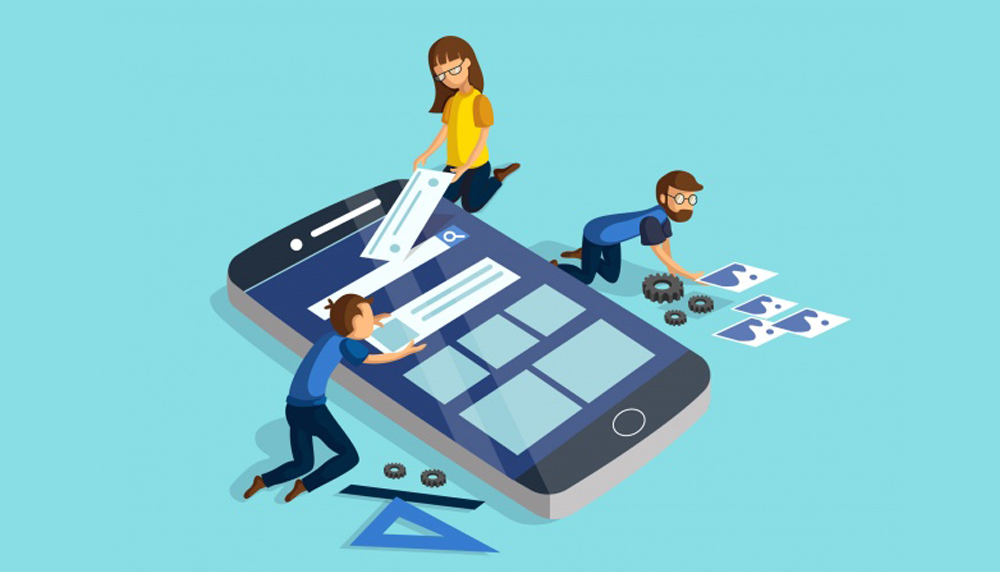 The first thing that you should do before you even reach out to any mobile app development company is to have a thorough or exhaustive idea about the requirements.
What platform is the mobile app meant for: is it Android, iOS, or Windows? Do you require a native app, or should you focus on finding a hybrid app development company? (More on this later)
Moreover, what is the estimate of your target audience or customers as well as the user base? You should have clear ideas about the following:
The results you are hoping to get from the mobile app
Most essential features and upgrades
Level of interaction with users and other software
How well the mobile app will be integrated into or customized for your business model
Asking yourself these questions and providing probable answers will give you a direction and idea of what to look for in your quest to find the best mobile app development company for your business.
Golden Nuggets On Selecting The Right Mobile App Development Company
Now that you know how essential it is for your business to have a mobile app, you need to find the right mobile app development company. But that is not going to be an easy feat since there are over 6,000 companies to choose from.
The best mobile app development service providers must have extensive experience helping businesses of all sizes. They must have a team that possesses specialized technical and creative expertise to execute your idea or plans.
The idea of hiring a versatile mobile app development company to help you bring your winning idea to life sounds somewhat intriguing.
Here are just a few things that you should bear in mind when choosing the right mobile app development agency:
How Much Development Does Your Mobile Application Need?
Some mobile app development service providers rely heavily on and make use of templates which helps them churn out apps cheaply and quickly. This may be an excellent option for you if your mobile application is a simple one.
But if you need to integrate several advanced features or need what is known as an enterprise-level app, then you need to start looking for mobile app development companies that build custom apps.
Companies that build custom applications usually provide high-quality work and a seamless user interface. Your mobile app will be rigorously tested before it is launched.
And since your custom mobile application is designed specifically around both your idea as well as your audience, high use rates will be recorded.
Non-Disclosure Agreement (NDA)
You are going to come across several app development companies with whom you will end up sharing your mobile app idea.
However, you need to make sure that the app idea will not be disclosed or given away to a third party. So, start your discussion with a non-disclosure agreement. You should avoid doing business with any app development company that is not willing to do this.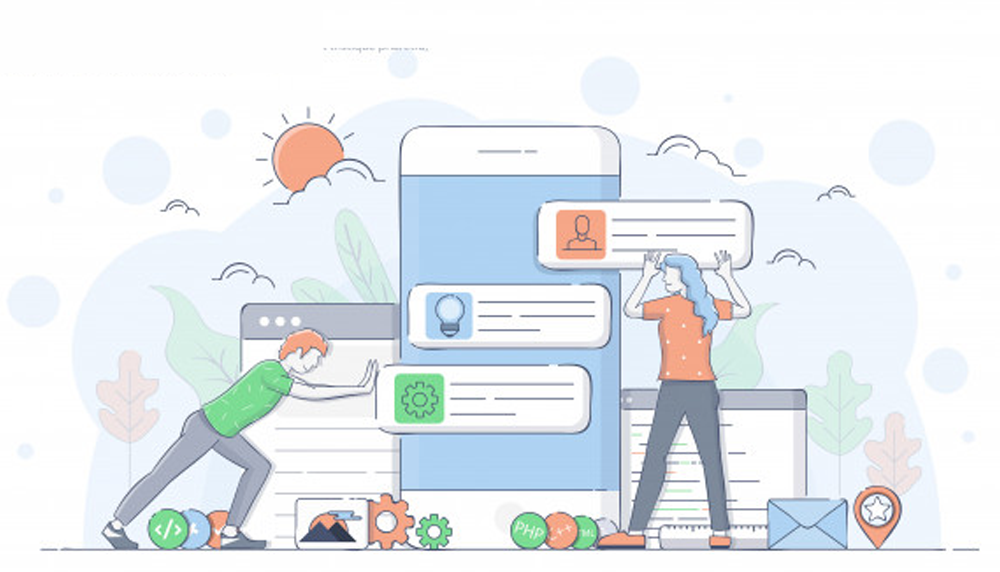 Experience is a Must
Do not make the mistake of investing in a mobile app development company with little or no experience in this field. It is also vital for you to find out what level of experience they have because some app development agencies specialize in building static apps but not their dynamic counterparts.
Experience is a necessity, especially if you are looking for an app development company that knows how to design and build custom apps. Companies with years of experience will have developers who will, first of all, identify the market – and other related factors – before creating the app.
Mobile application development is complicated as it requires expertise, in-depth understanding of the requirements of the audience, creativity, and problem-solving skills. All of these can only be acquired with experience.
The reputation of a mobile app development company also counts. The app development company must have a proven track record of excellence in the industry, delivering high-quality mobile applications for several years.
Verify Portfolio and Background
Most mobile application development companies have past sample works that they showcase when a potential client makes an inquiry.
However, though these are important, you should not rely on them. Ask for case studies as well as client testimonials. These will give better clarity about the app development company you are interacting with at present.
You should also find out more about their schemes of development, the type of technology they use as well as their delivery milestones
For example, if you need an android software development or iPhone App maker then you should check out their hybrid application development, portfolio to see their past jobs.
Compliance and Regulations
You need to find out whether or not the company designs and builds mobile applications with defined regulations and compliance. This is highly crucial when developing mobile applications in sectors such as finance, healthcare, etc.
GDPR compliance is also a must for business mobile applications that deal with European user data.
Do They Have the Proper Team to Develop A Custom Mobile Application?
Determine whether or not the app development company has a trusted team that can handle your work. A good mobile application development company must have the following in their team:
A project manager
Designers
Developers
UI/UX experts
Testers
Quality Assurance analysts
Deciding Between Native vs. Hybrid Apps
Do you want a hybrid or a native mobile app? This is one of the things you must also decide on before getting in touch with any mobile app development company.
If you are a start-up or small business owner, you should go for a hybrid mobile app because of its impressive portability, i.e. multiple platforms, single code base, etc.
And for that reason, you should focus on finding the best and affordable hybrid mobile app development company. Such a company should have a team of experts or specialists when it comes to hybrid application development.
But medium-sized or big-sized enterprises should focus more on native apps because they offer a much better user experience. Native apps also provide more access to device software/hardware, which generally includes location, GPS, battery usage, Calendar, memory usage, etc.
Native apps are also easy to come across in app stores like Google's Play Store and Apple's App Store. The user interfaces of native apps also make it incredibly easy for users to learn more about the mobile application.
So, if you are looking for a native app developer, you can contact an Android app development company or an iOS app development company.
Application Designing Cost
In most cases, one of the first things that may strike your mind while searching for a mobile app development company is the price. It is always advisable to make investments according to the budget that you have already prepared.
But then, you need also to verify the cost of designing and building your custom mobile application from several app development companies before you choose the one to work with.
You need to be sure that the chosen company has experts who possess extensive knowledge about Android software development or hybrid app development – depending on your choice – before you commit yourself.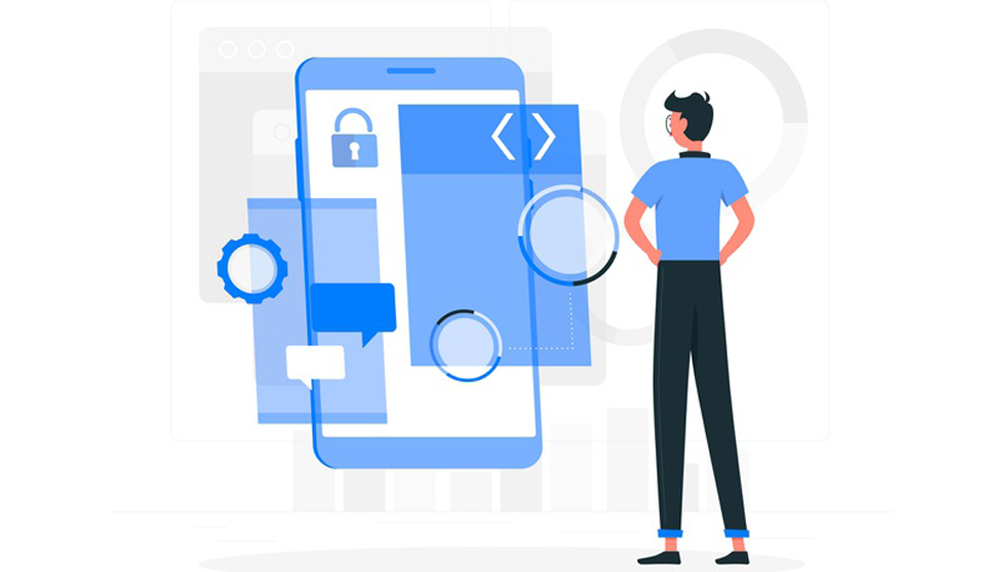 Technical Support and Maintenance
Do they have a vibrant technical support and maintenance team that is available 24/7? There is hardly any mobile app that does not have issues when it is first launched and made available on the various app stores. This, of course, depends significantly on your mobile app, its features as well as its UI/UX architecture.
These issues – such as bugs, technical problems, new feature roll-out, etc. – must be addressed as soon as possible by the developers so that users can continue utilizing the mobile apps.
Users may also provide viable and sensible feedback which may require a re-launch later on in the future. So, the app development company must have a ready or stand-by technical maintenance and support team at all times.
If they don't or are not too forthcoming about this aspect, it means you have not found the mobile app company you want to work with.
Great at Building Relationships
Any organization that focuses on building long-term – or long-lasting – relationships with customers or clients will do well. A mobile application company that treasures relationships over the business will be willing to do the following:
Be flexible in negotiations after sharing your specific approach
Possess a vast pool of experts or specialists to choose from
Obtains honest and relevant feedback from other clients
Of course, you need to confirm that the app company keeps its promises and delivers its work on time. Companies that have a reputation for punctuality are always preferred in this field.
Client References
And finally, ask for client references. Or take note of the contact details of previous clients so that you can get in touch with them via email or phone.
You will ask them whether or not they were satisfied with the work of the company you are researching. Ask for any suggestions or recommendations and read – or listen – between the lines. A pretty satisfied client will be excited and willing to share his or her experience with you.
To work with the right mobile app development company, business owners must have a lucid idea about requirements and resources, business challenges, market needs, etc.
Your app idea may be promising, but unless it is designed, implemented, and executed by experienced and highly skilled specialists, it may not see the light of day.
The tips discussed in this article should serve as a guide when you start your search for an innovative mobile application development team.
1456
0
0
cookie-check
HOW TO PICK THE RIGHT MOBILE APP DEVELOPMENT COMPANY