Do you know that organic search drives up to 51 percent of all website traffic and up to 40 percent of revenue? This is why search marketing teams are doing their best to learn how to get more organic traffic. It starts with ranking on the first page for a particular keyword on a search engine, and you will start seeing an increase organic traffic to your website. You will also see an exponential boost in traffic if your keyword gets featured in the snippet or get ranked in the top 3 positions.
So, how to increase organic traffic to your website should be your #1 concern if you need to make money online. The infinite range of options for driving quality traffic to your site may feel a little overwhelming. But you are not alone; however, in this article, you will learn several ways to get more traffic to your website.
Why Do You Need More Web Traffic?
Website traffic is an essential driver and indicator of business growth. Getting more website traffic will help you achieve the following:
Generate more high-quality leads, boost conversions, and get more clients or customers
Observe how well your marketing is performing
Improve your search engine and SEO credibility
Gather valuable insights about your target audience in order to make decisions
To achieve these benefits, you need to drive high-quality and targeted traffic to your site the right way. Here are some of the ways to get quality traffic to your site:
Google My Business Listing
Many business owners don't know that a highly optimized Google My Business listing attracts up to 7x more visits than an incomplete one. Listing your business on Google My Business generates a link to your site. This is, therefore, an excellent way to get more traffic to your site.
Bear in mind that Google keeps getting smarter every day with results. Therefore, if your listing provides all the relevant information that prospective customers require in order to make a decision, they may forego your site and contact or visit your brick-and-mortar stores or office directly. This, of course, is much better than a visit to your website!
Always Target Highly Relevant Topics with Search Traffic Potential
One of the best – and most efficient – ways to achieve long-term and consistent results is search engine optimization (SEO). If you can rank high on search engines like Google, Bing, and others, you will continue to generate and drive massive organic traffic to your website.
But to rank high on search engines, you need to write on topics that your target audience is searching for, i.e. topics with search-traffic potential. Follow these steps to get started: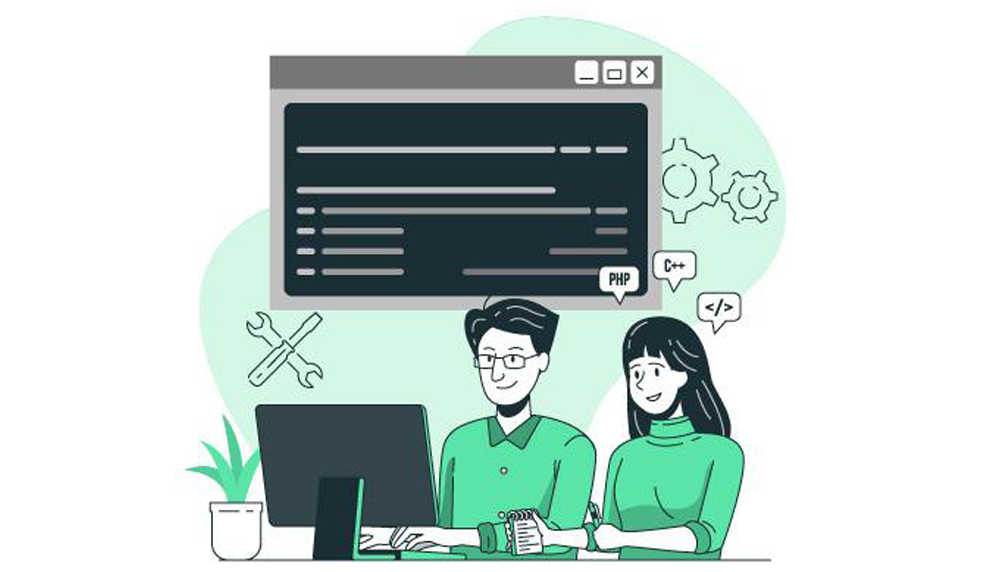 Find Low-competition, High-volume Keywords
Enter one or several relevant phrases or words into the Google Keyword Planner tool and check the hundreds of keyword ideas that pop up.
Then filter the list via the following metrics:
Search volume: This refers to the overall search demand for this particular keyword or the number of times the keyword is searched for on search engines every month and in one specific country.
Keyword difficulty: this refers to the ranking difficulty of a specific keyword which is represented as numerical values between zero and one hundred.
Doing this will provide a manageable list of topics with low competition but with decent search volumes. Play around with the filters until you get a satisfactory list.
Always analyze the search results manually in order to have a real-world feel and search intent before you target any keyword. Then prioritize the list of topics you have generated by paying more attention to the topics with high business value. These should be topics where your service or product is vital for solving particular problems.
Target Long-tail Keywords
Short-tail keywords are frequently searched for on search engines. However, it is much more difficult to rank them today. But targeting long-tail keywords gives you a much better chance of ranking high on search engines for queries specific to your services and products.
Higher rankings imply more organic traffic. Moreover, as search engines as well as voice-to-text capabilities advance, more individuals are using more and more specific phrases to search for information online. There are several free tools available to help you find relevant keywords to target, including Answer the Public, etc.
Write Guest Posts
Guest blogging is a traffic-getting system that involves writing for other blogs within the same industry or niche. The website owner/editor, in turn, will allow the guest poster to link back to your website or blog. Guest blogging, therefore, is a viable strategy for generating web traffic and solves the problem of how to get more organic traffic.
You can enjoy several benefits when you write guest posts, and they include: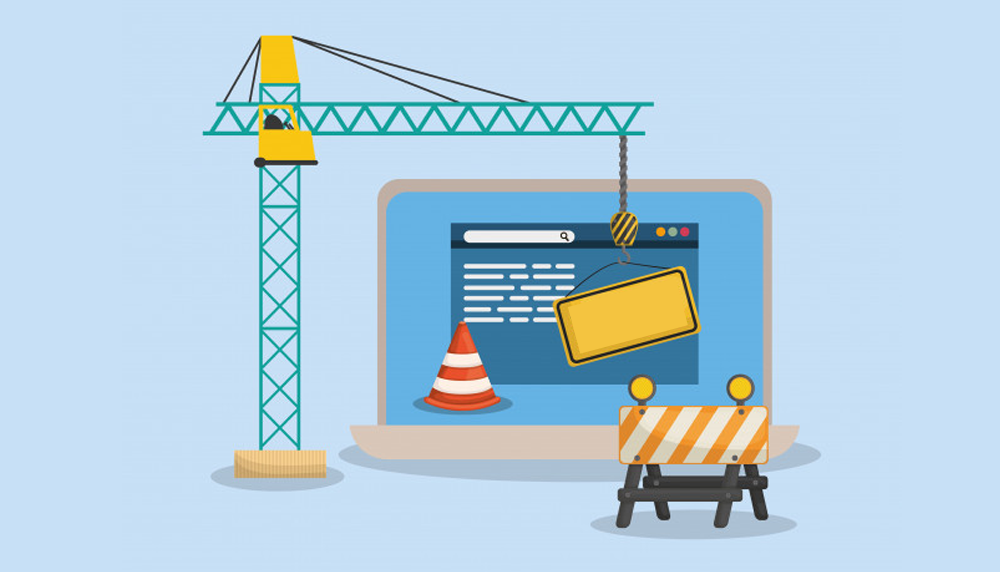 More targeted, referral traffic
Increased brand awareness
More backlinks which correlate significantly with rankings
The #1 challenge with guest blogging is finding the unique blogs that are more than willing to accept and publish your guest posts. But you can circumvent this issue by using Google search operators to locate the blogs or sites with "become a contributor" or "write for us" pages. Other search strings you can use for more specific results include:
Name of your niche + "submit guest post"
Write guest article + "name of writer" (i.e. guest post by "Neil Patel")
Name of your niche + "sites that accept guest posts"
Write guest article + "name of your niche" + blog
Most bloggers and companies share quality posts written by guest contributors via their social media profiles. So, enter the following search strings in the search bar of your chosen social media network in order to find websites where a specific blogger or company has published a guest post:
"person name" + guest post
"company name" + guest post
However, do not limit yourself to this task as other would-be guest posters would have used the method to track down websites willing to accept their guest posts. So, approach websites that are not even advertising for free content. After all, no site owner will do away with good content.
Don't write so that you can get a link back to your site; write about a highly relevant topic and then pitch your services or products in the post itself. But it shouldn't be a hard sell; put in a word or two about your services or products where relevant within the post. As long as you are not too pushy, most website owners shouldn't have a challenge with such a tactic.
Answer Relevant Questions on Quora
Quora is a 'Question and Answer' website where anyone can ask questions about issues plaguing them or supply answers to existing questions. This means that you can readily respond to existing questions within your niche. This helps to establish you as an authority, and generate some quality traffic for your site along the way. This is a strategy that can help you accumulate hundreds of views and page visits over time.
Can Quora send traffic and sales to your site? The answer to this simple question is 'yes,' Quora drives traffic and sales. There is no doubt that you know how website traffic makes money because the more targeted or quality traffic you drive to your site, the more sales you will make.
So, use Quora effectively by doing the following:
Find the right questions: You must find good questions because Quora is a user-centric or user-generated site. This means that hundreds of thousands of people ask questions on several subjects every day.Locate pages on Quora that receive the most organic traffic; any answer you provide to the questions on these pages will show up on Google, thereby sending you more high-quality referral traffic.
Answer questions well: Crafting compelling content or copy as you answer questions on this platform is essential. This is where you need copywriting skills. This is the only thing you can do if you want a prospective customer to be glued to your story and click upvote or share your answer.
Follow this powerful copywriting formula known as the AIDA formula:
Attention: Capture the attention of a potential customer with something relevant or catchy.
Interest: Reveal exciting facts, stories, examples, or uses.
Desire: Make your prospective customers desire your service or product.
Action: Get them to take action.
Provide value or else you may get in trouble with Quora moderators. Add HD quality images to capture attention and tell a story in order to stand out among dull Quora answers.
How Website Traffic is Measured
Many business owners usually find it challenging to learn or discover how website traffic is measured. This is because most of them do not bother to measure.
And why should you bother to measure? It is crucial to measure website traffic, or everything will be nothing but a guessing game. Having no idea which of your content is pulling in quality traffic or the page that gets the most visits can be disturbing. You will have no idea what to do to increase organic traffic to your website and the performance of your website.
Measuring the performance of your website is not rocket science. But when most people come across words like analytics, metrics, traffic, they tend to be scared. It is, therefore, essential to have a full understanding of what you are measuring and why you measure it. Then, use the knowledge you gain to improve the performance of your website.
The Tools You Can Employ for Measuring Your Website's Performance
The best free tool you should utilize when measuring the performance of your website is Google Analytics. Get and input the Google Analytics code on your site in order to get it to start the tracking process. This powerful and remarkable tool will provide almost every information you need to know so that you can start setting up custom reports.
Another tool – which is a paid one – that you can use as a starting point is Kissmetrics which efficiently measures website engagement. Hubspot is another premium tool, marketing automation – one-stop – tool, and Crazy Egg which is perfect for measuring specific types of user behavior on a website.
What is the Goal of Your Website?
How will you measure the performance of your site if you don't even know what to measure? The first thing you should do, therefore, is to identify your site's goal. The endgame for most businesses with websites is to generate and increase organic traffic to your website revenue.
But there may be other things you should consider tracking, including:
Email subscriptions
Video view
Content downloads
Contact form submissions
Overall engagement
Live chat interactions, etc.
Identify Your Key Performance Indicators (KPIs)
Identify the essential metrics that matter, i.e. key performance indicators (KPIs). Don't get confused with numerous reports that most modern analytics tools offer. So, find out which ones are highly vital for your business.
For instance, if the goal of your website is to drive quality leads, all you need to do is to focus on the conversion rate, i.e. how much or how fast your site can convert prospective customers into leads. A high conversion rate is an indication that your website is performing remarkably well.
What are the Other Things to Measure?
Now that you have key performance indicators and a clear goal in mind, it would make a great deal of sense to check other crucial metrics that will result in a favorable outcome, i.e. your goal accomplishments.
This includes:–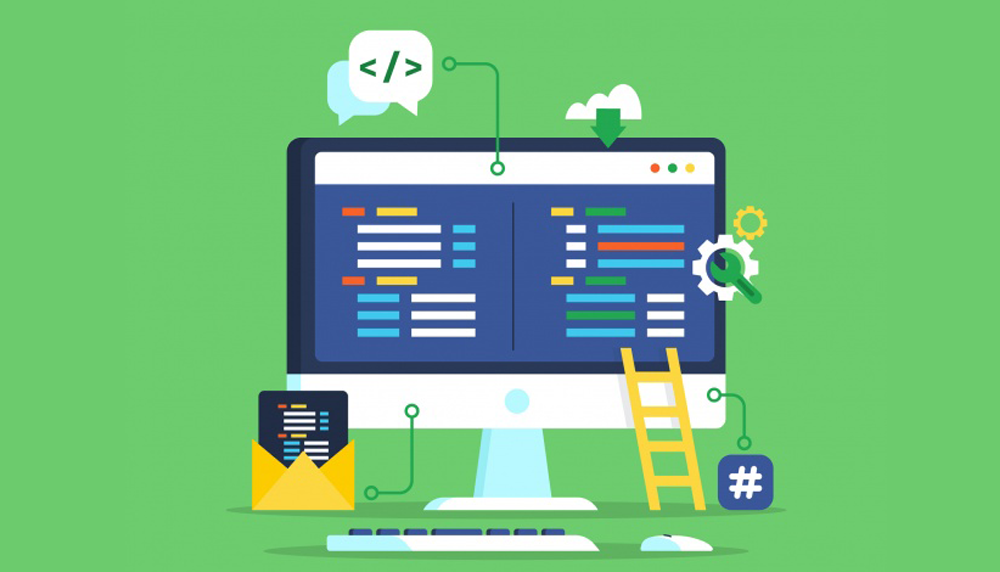 Unique visits: This refers to the total number of visits to your site within a given time-frame. This may include multiple visits from a particular user.
Unique visitors: This refers to an individual visitor that lands on your site for a specific time frame. For instance, if a web visitor goes to your website up to 5 times, he/she will be considered or measured as one, unique visitor which also helps to increase organic traffic to your website.
Page/visit: This is an indication of the number of pages viewed during a particular visit.
Page views: This refers to the number of times a particular webpage has been viewed.
Bounce rate: This is an indication of the percentage of website visitors who left after viewing at least one page. If this number is very low, your website is performing well. High bounce rates could be a result of several issues such as poor usability, lack of relevant or usable content, etc.
Landing pages: This is usually the point of entry of most visitors to your website. In most cases, the webpage with the highest number of entries could be the most relevant one to prospective customers' search queries.
These basics should help you get started if you are yet to know how website traffic is measured. Nothing should, however, stop you from exploring other metrics as you go. But make website analytics a constant or a habit and do your best to fine-tune your website according to the knowledge you garner from time to time.
There you have it; the high-quality information on how to increase organic traffic to your website. Knowing these different tactics and using this information will result in a marked or significant improvement on your website.
Your website will start ranking high on search engine ranking pages as more organic visitors flood your site daily. Learning how website traffic is measured will also go a long way in showing you what to tweak or improve in order to minimize bounce rates and increase the time spent on your website.
1089
0
0
cookie-check
HOW YOU CAN EFFECTIVELY INCREASE ORGANIC TRAFFIC TO YOUR WEBSITE