Inbound marketing has transformed the conventional marketing that comes across to customers as too salesy what is inbound marketing.
Instead of getting more sales, they continuously annoy consumers and lose some who would have become loyal customers if they had been approached differently.
Technological advancement has contributed immensely to the transformation of the inbound marketing strategy in 2020. In the next few lines, we'll take a look at some interesting figures and how they are shaping the marketing world for businesses.
What is Inbound Marketing?
Inbound marketing has become a well-proven methodology that is rapidly growing in popularity and acceptance around the world. It is deeply rooted in the concept that people now value relevant and personalized content, not interruptive messages which are deployed in outbound marketing (more on this later).
Inbound marketing involves helping organizations to attract, delight, convert visitors to leads or customers and close them. This can happen via a wide variety of channels like blogging, social media, SEO, and email. It is a strategy that pulls customers to your brand instead of distracting them with disruptive messages.
Several statistics showcase the effectiveness of inbound marketing. Here are the top 6 inbound marketing statistics:
Top 6 Inbound Marketing Statistics
Lead generation from organic search is 5.66 times more effective than the paid search ads
Inbound marketing, when compared with outbound marketing, has been proven to produce results that are 10x better for conversion leads
The average cost of inbound leads are 61% less than that of outbound leads
The most effective inbound marketing strategy is content marketing
Outbound marketing strategies are thought to be overrated by 32% of outbound marketers
74% of marketers all over the world use inbound marketing as their primary form of marketing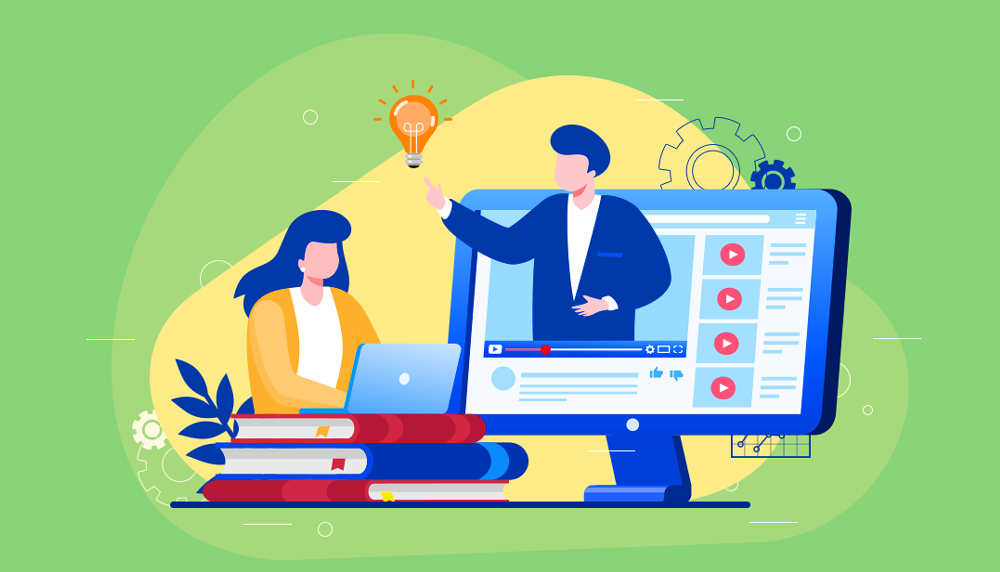 General Inbound Marketing Statistics
74 percent of marketers around the globe use inbound marketing as their primary form of marketing
Digital marketers globally accept the preference of inbound marketing over other forms of marketing strategies. The figure is as high as 79 percent among North Americans and about 75-76 percent among White Latin Americans, New Zealand, EMEA, and Australia. The lowest pegged at 64 percent is seen in Southeast Asia.
Source: Hubspot
Outbound marketing strategy is considered to be overrated by 41 percent of marketers in North America
This stat further reinforces the fact that inbound marketing is highly trusted in the industry. Even though the figures vary slightly globally among other marketers in various geographical locations, the consensus still lies in the fact that the traditional paid form of advertisement has become the most overrated marketing strategy. Furthermore, about 32 percent of marketers who advocate for outbound marketing think that inbound marketing is overrated.
Source: Hubspot
The top inbound marketing goal has been cited as the growth of organic presence by 61 percent of marketers
SEO is once again proven to be a very vital part of inbound marketing tactics that businesses can rely on. 55 percent of marketers named the creation of blog content as the 2nd most cited priority for businesses. The other priorities as cited by the Inbound Marketing report are marketing automation -50 percent, content amplification or distribution – 47 percent, Interactive content creation – 36 percent, and visual or long-form content creation stands at 35 percent.
Source: Hubspot
The most effective inbound marketing strategy as stated by 20% of marketers worldwide is content marketing
It is worthy of note that marketing professionals have diverse opinions as well. No method of inbound marketing can be singled out as the best. This is so because each method is unique and can yield results if used correctly. These other notable methods that have also proven to be effective include SEO, AI and machine learning, social media, big data, CRO, mobile marketing, marketing automation, among others.
Source: Statista
B2B marketers are more concerned about lead conversion, and this is their top marketing objective
Several data have shown that businesses can achieve lead conversion better via inbound marketing. This is also one of the most important goals to be set for getting higher sales leads. Other strategies like SEO and social media have been noted to contribute to an increase in brand awareness, give a boost to website traffic and create thought leadership.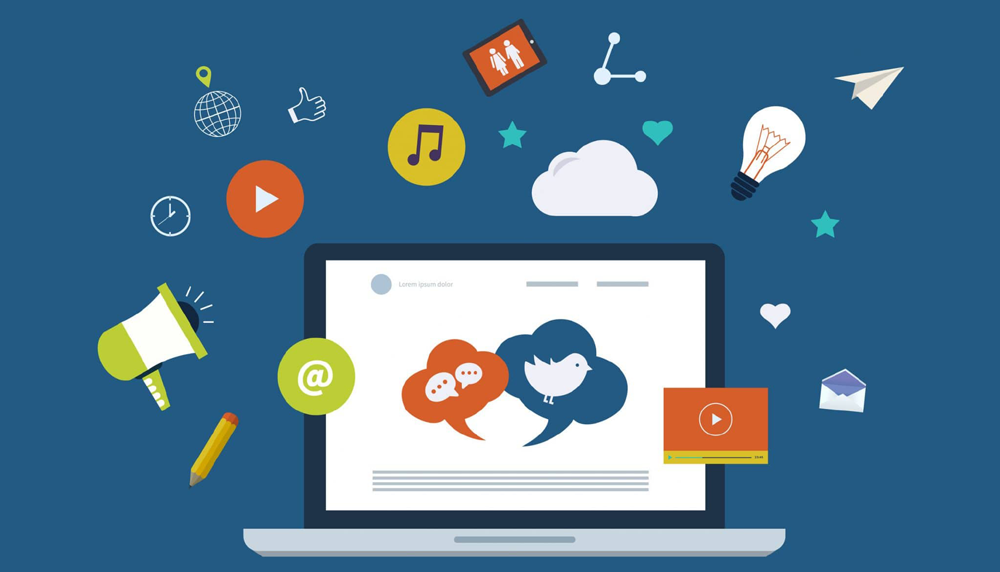 Companies are able to generate 50 percent more sales from ready leads which costs 33 percent less using lead nurturing
The leads generated across multiple channels can be nurtured using inbound marketing.
More inbound marketing statistics will be unveiled a little later. But for now, let's check the difference between inbound marketing and outbound marketing.
What is Inbound Marketing and Outbound Marketing?
Inbound marketing refers to a digital marketing strategy that attracts both buyers and leads organically to your brand or organization whenever they are searching for solutions instead of competing for their attention.
This definition automatically begs the question: what is inbound and outbound marketing? You already know the definition of the former, so here is what outbound marketing means.
Outbound marketing, in simple terms, is the conventional method of marketing. This type of marketing seeks to obstruct prospective customers. And it includes activities such as trade shows, cold calling, seminar series, email blasts to purchased lists, outsourced telemarketing, and advertising.
This type of marketing is generally very costly, and its return on investment (ROI) is typically lower than what you will obtain from inbound marketing.
Outbound marketing, therefore, requires pushing out messages far and wide via all of the methods mentioned in the previous section with hopes that it will connect or resonate with a group of individuals out there.
Statistics have shown that since 2007, the average individual is exposed to 6,000-10,000 ads or marketing messages every day. This includes everything from outdoor signage to TV ads, radio spots, and digital ads all over social media and the internet.
This shows that there is lots of competition for your potential customer's attention, making it very difficult to get sales. This was what led to the discovery and implementation of inbound marketing strategies.
Inbound Marketing vs. Outbound Marketing
In a nutshell, here are several differences between inbound marketing and outbound marketing:
Inbound marketing
Pulls or attracts interested readers
Solves the urgent needs of consumers by pointing to or providing the solution
Highly interactive and fluid with prospects or readers
The targeted audience willingly becomes leads as they consume helpful content.
Encountered in blogs, websites, opt-in emails, eBooks, social media, SERPs, etc.
This is all about inbound marketing. Let's take a look at outbound marketing.
Outbound marketing
Pushes out messages to everyone, interested or not
Written solely to sell off products
Communication is one-way
Always disrupts any content that is presently consumed.
Encountered on billboards, TV ads, telemarketer scripts, pop-up internet or display ads, and magazines.
As you can see, outbound marketing deploys conventional or traditional methods of marketing. They are very costly and usually deployed by established brands in nearly every niche. Their effectiveness, however, cannot be compared to that of inbound marketing.
This is because outbound marketing has practically fallen out of favor over the last ten years as a result of oversaturation. This has caused lots of people around the world to start ignoring display advertising.
And since ad blockers were invented and put to use, click-through rates for display adverts are now at a depressing 0.05 percent. According to the State of Inbound 2017 (Hubspot), digital marketers consider paid ads like outdoor adverts, print ads, and broadcasts as the most overestimated marketing tactic nowadays.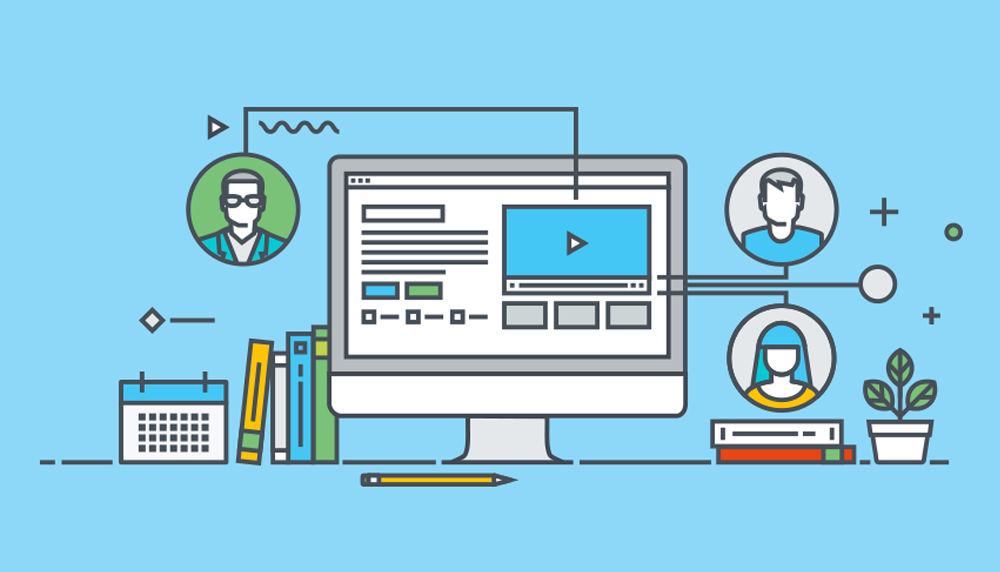 Additional Inbound Marketing Statistics
According to inbound marketing statistics for 2020, businesses leveraging Artificial intelligence for customer insights could make up to $1.2 trillion more than brands that don't
The use of AI (artificial intelligence) in marketing is catching on in 2020. This is one of the trends every savvy digital marketer should jump on without hesitation.
AI is used to automate tasks and for making chatbots somewhat more conversational. This makes AI one of the crucial factors that will set apart smart marketers from loafers. Artificial intelligence is also used by brands to draw insights from customers that visit and engage with their mobile apps, websites, etc.
Source: Emarsys
Up to 82 percent of consumers state that they consider recommendations made by micro-influencers they follow
Influencer marketing is here to stay, and it is one of the noteworthy inbound marketing trends you shouldn't joke about within 2020. Micro-influencers – i.e. individuals with at least 1,000 to 100,000 followers on social media platforms – play vital roles in generating quality leads and driving massive conversions.
This is made evident by the proliferation of influencer marketing agencies nowadays.
Moreover, the importance of user-generated content cannot be over-emphasized, especially since internet users trust them – up to 50 percent more – than conventional media.
Source: Adweek
Statistics on Inbound Marketing Return on Investment (ROI)
These statistics were compiled based on numerous inbound marketing examples nowadays:
Inbound marketing gives organizations a much higher return on investment (ROI) according to 53 percent of marketers.
About 16 percent of marketers claim that outbound marketing gets them high ROI while a few others are not acquainted enough to respond to the question or don't even calculate ROI in any way.
However, as you may have learned in the section where inbound and outbound marketing was discussed, it pays a lot more to focus on the former. Several inbound marketing channels exist that marketers can utilize at a moment's notice.
All that is left for you is to pinpoint or identify the channel that works best for your brand and start working on it as soon as possible.
Source: Hubspot.
Leads generated via inbound marketing cost 61 percent less on average than outbound leads
The low-cost attributes of social media and content marketing strategies are primarily responsible for the high efficacy of inbound marketing over multiple traditional methods. A much higher return on investment for inbound marketing results in more leads generated without going overboard with the amount spent on acquiring them via outbound marketing tactics.
According to additional research, brands that rely heavily on inbound marketing strategies end up saving up to $41 per newly acquired client.
Source: IMPACT.
Inbound leads generated via SEO have a 14.6 percent close rate
Sales conversion rates via outbound marketing hover around just 1.7 percent. Every sales and marketing specialist knows the impact of these figures, especially on a campaign.
The #1 reason for the better conversion experienced when inbound marketing is deployed is that the leads get initiated by the prospective customers themselves whenever they make a call or visit a website.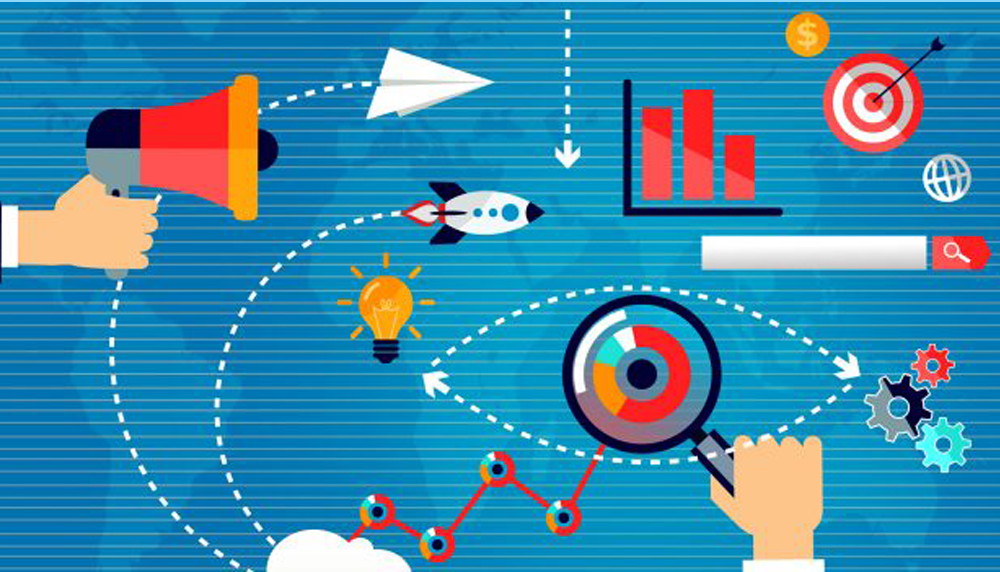 Just 18 percent of digital marketers believe that outbound marketing strategies can generate targeted leads
Inbound marketing gets high-quality leads at an incredibly low cost. And these leads are even more likely to spend a lot of money when they eventually convert. This is because they approached your brand of their own volition in search of fulfilling a need through your service or product.
Source: Hubspot.
Inbound marketing, when executed correctly, is 10x more effective at lead conversion than outbound marketing
Inbound marketing strategies allow brands to reach their targeted audience much better than outbound marketing strategies. Moreover, the behavior of the audience obtained via inbound marketing is better analyzed. This is vital as this information will enable you to adjust your marketing strategies readily.
What is more, many of the tools deployed during inbound marketing will remain relevant for several years. This is bound to enable a high conversion rate, thanks to inbound marketing.
Source: Hubspot.
Up to 70 percent of individuals prefer to learn about a brand via info-laden content than through ads
Inbound marketing provides consumers with relevant information than they would originally get via traditional ads which are presently considered very intrusive according to digital marketing statistics.
Thanks to inbound marketing, consumers can now engage with a brand in their own time.
Source: Content Marketing Institute.
Wrapping Up
Any business that doesn't integrate inbound marketing into their overall marketing strategy in this digital age given the inbound marketing statistics is heading for the rocks. This is not to imply that outbound marketing strategies are entirely useless or irrelevant.
But according to the numerous inbound marketing examples that abound on the internet and statistics, content and SEO marketing cater much better to customers who believe in carrying out their research before purchasing any product or paying for a service.
Digital marketers are no longer dealing with questions such as 'what is inbound marketing?' but are now on their toes, ready to deploy new strategies that generate desired results.
561
0
0
cookie-check
IMPORTANT INBOUND MARKETING STATISTICS