Loyalty app development & design company for android and ios
Do you want your business or brand to record massive success every year?
Then you need to make customer loyalty your #1 prerequisite. This is why many of the most successful businesses you see today do not shirk from investing heavily in loyalty program app development.
Of course, this should be accompanied by selling excellent problem-solving products or providing top-notch services.
There was a time when loyalty programs were associated with physical loyalty cards. But these days, physical loyalty cards have started losing relevance in the business-to-consumer universe.
And as mobile payments continue to grow in popularity every day, more people have started doing away with the use of physical wallets as well as every other thing they use to keep in them.
Nowadays, mobile loyalty apps have become highly effective in increasing engagement between businesses and their customers, leading to the sealing of more and more deals every day of the week.
And as the loyalty program industry continues to grow, several businesses realize the profound value of keeping their customers happy and engaged.
Hotels, for instance, invest in hotel booking app development or hotel app development while supermarkets and even airlines invest in rewards program app development.
Even gyms, restaurants, beauty salons, retailers, grocers, etc. make use of loyalty apps to increase their reach to secure new customers while retaining the existing ones.
Statistics about the Loyalty Management Industry
Market studies have revealed that the loyalty management industry in the United States alone is expected to reach up to $7.3 billion by 2022. And so without any iota of doubt, loyalty apps genuinely help brands by engaging their customers while enhancing brand stickiness.
Now, there are several tools out there today that app developers use in building loyalty applications easily and quickly.
But when you invest in a loyalty app development and design company, what you will get will be feature-rich and durable than those apps that are built using open-source tools.
What You Should Look For in A Loyalty Program App Development Team
If you decide to work with a loyalty app development and design company for Android and iOS, you need to ensure that they have the following specialists or experts in their team:
Android developer
iOS developer
Project developer
UI/UX Designer
Backend Developer
Tester
When you have these experts at hand, investing in loyalty app development for Android and iOS or rewards program app development will not be a challenge. This is because they will be able to deliver the goods, and your loyalty app will begin its job of boosting your business.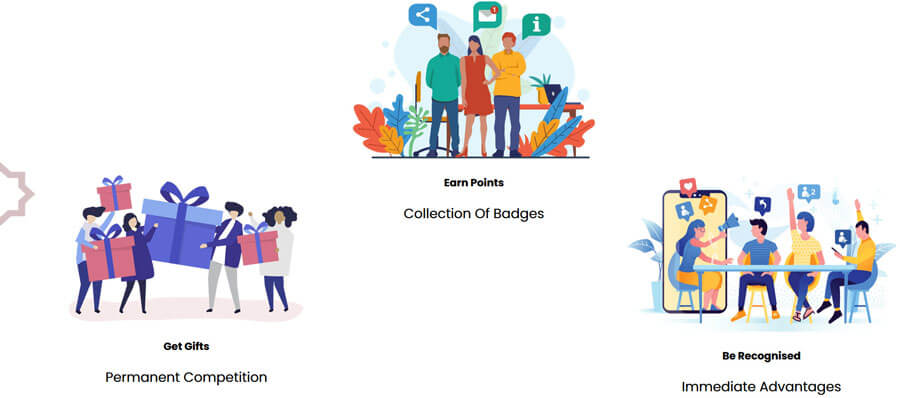 How Mobile Apps Can Be of Immense Benefit to Brand Loyalty Programs
To build genuinely dependable relationships with your customers can be a long and arduous process. If you say it is a complex process, you are not far off the mark. And this is because most people who purchase goods or services online have a wide range of choices and businesses to patronize.
Research has shown that over 71 percent of American adults will choose another brand without blinking an eye after one disappointing experience with another enterprise selling the same products.
And for this reason, most of the customer loyalty program app development is targeted towards strengthening connections or relationships between a brand and its customers.
And if you are wondering what mobile applications have to do with loyalty programs, you need to know that mobile apps can be a central pillar to develop your loyalty program around.
Here are a few reasons why your brand should consider investing in loyalty app development for Android and iOS
Most People Make Use of Their Smartphones All the Time
According to a very recent survey, an average American adult/consumer checks their smartphones approximately 52 times every day. If you have invested in loyalty app development for Android and iOS, you can be sure that your consumers will stay connected with you at all times.
And that also means your buyers will nearly always read any message you send to their mobile phones all the time.
Customers Always Treasure the Profound Convenience
A lot of people are forgetful these days, and that is one of the reasons why loyalty cards are phasing out. With customer loyalty apps, your customers will not have to worry about misplacing their loyalty cards.
They won't even need to check out the website of another brand with hopes that they could get a discount on some products they want to purchase. What they need to do to earn quality rewards is to download an app and install it on their smartphones.
Loyalty apps can also be used as a tool for notifying customers when you have a special offer. But then, you need to make sure that your rewards program app development is top-notch as well.
Loyalty Apps Enables Your Brand to Personalize Offers
Another research has revealed that nearly 62 percent of customers or consumers expect the brands they patronize to send them personalized offers. These personalized offers are expected to be based on their purchase history.
About half of these buyers have bought products at one time or the other which they did not initially plan to buy after receiving personalized recommendations from sellers.
They Can Boost Your Brand and Make Your Business Grow Faster
If there is one factor that can boost your brand and make your business grow faster in a statistically significant way, it is loyalty apps.
With loyalty apps, your brand can be flexible with your rewards and incentives. And since most ideas can be tested almost immediately, you will have access to data that will enable you more about your target audience.
This is vital as you will be able to tailor your marketing campaigns to the needs of your target audience. And this will substantially facilitate the growth of your brand.
Functionalities of a Customer Loyalty Application
Your specific requirements will significantly determine the feature-set of your loyalty app. But the following are some of the functionalities that most successful brands out there incorporate in their solutions:
Instant Incentives
The most efficient or highly effective type of customer loyalty program is "Instant Incentives." When a buyer willingly signs up for it, the buyer will earn some points every time they purchase products from your brand.
Moreover, points can also be granted when a user of the loyalty app recommends your brand to a friend, a colleague or co-worker, and they join the program as well.
Additional points can be earned when a user leaves a product review, shares the company's content on social media platforms, etc.
Push Notifications Based on Location
Another emerging trend these days that is yielding profound results is location-based marketing. When you add this remarkable feature in your loyalty app, it could place you head and shoulders above your competitors.
Customers receive a push notification from your loyalty app when they find themselves in a particular geographical location or area. In most cases, customers that get notifications this way are not usually too far from the brick-and-mortar store of the brand that sent them.
Put differently, these customers will receive your offer at that moment when they can fully take advantage of it without any hassles.
Recurring Sales
One of the best ways to encourage your customers to continue patronizing your business is by adding innovative features to your loyalty app. These features should simplify their future purchases at all times.
For example, you can integrate a feature in your loyalty app that allows customers or users to save the items they regularly purchase to a list of favorites. Or the features can be utilized to set permanent preferences so that the next time they search, they will not be inundated with irrelevant results.
Cyphered Checkout Redemption
Having a cyphered or integrated checkout redemption in your loyalty program app should make it easier for users to apply them to their purchases. Not only will users be able to view their points and rewards, but they will also be able to redeem them in order to get a discount on specific orders.
Tier-Based Rewards
This is another way to boost the loyalty of your customers significantly. Tier-based rewards are programs in which customers get access to a particular set of rewards or bonuses as soon as they reach a predetermined milestone.
This could be spending a certain amount of money, using a particular service within a specified period, an overall number of orders or purchases, etc. The loyalty application will automatically track the activities of users and level them up to the next tier when they meet all relevant criteria.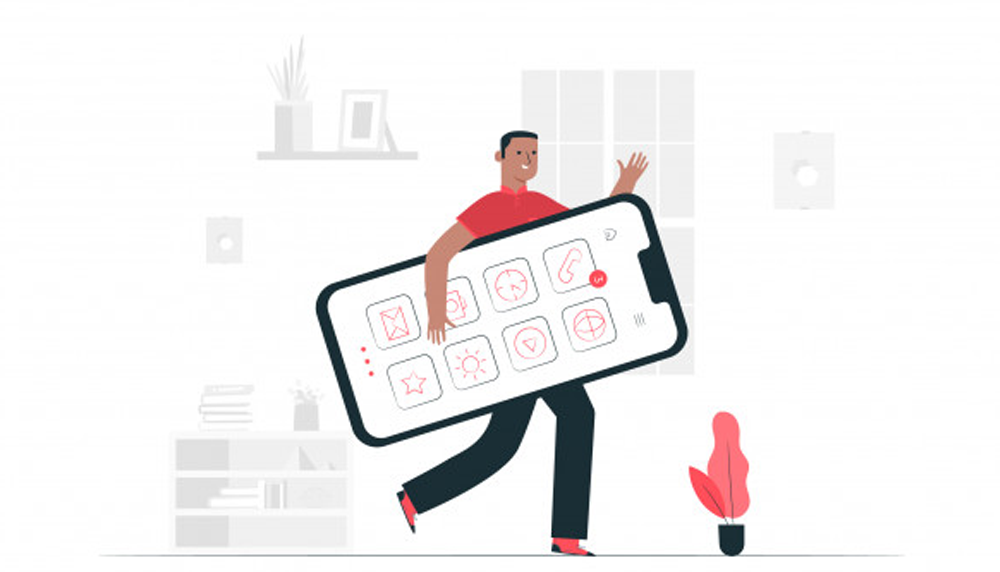 Factors that Affect the Cost of Loyalty App Development for Android and iOS
Like any other loyalty program app development, the cost of building this app depends on several factors. Here are just some of the factors that you need to consider:
Level of expertise of developers (Experienced developers will charge more than beginners or their less-experienced counterparts)
The complexity of the Product (i.e. what features and how many of them will be integrated)
The chosen platform, i.e. Android, iOS, or both. (Building an iOS loyalty app can be financially tasking. But you need your loyalty app on both platforms if you hope to maximize the power and reach of your loyalty app).
When your customers are satisfied, happy, and committed, your company will do well. Having an efficient customer loyalty program is, therefore, an essential component that fast-tracks business growth.
And to build a custom mobile application to enable you to implement a loyalty program, you need to look for a reputable loyalty app development and design company with a proven track record of success.
Remember to confirm that the team in the company comprises of the specialists mentioned earlier in this article. And you can be double-sure that your loyalty program app development will be a worthwhile investment.
1492
1
0
cookie-check
loyalty app development design company