Do you have the latest information on the new instagram updates 2020? Have you made changes based on the recent changes on Instagram?
Instagram is one of the popular social media platforms that have undergone several transformations over the last few years. It may be a staple social media platform, but many entrepreneurs or marketers are unaware of Instagram new features 2020. And if you don't even know about them, there is no way you can possibly benefit from them.
We live in an ever-evolving social media universe. Staying informed or up to date with these changes – especially when it comes to the new Instagram update 2020 – puts you ahead of Instagram trends. This will give your marketing and advertising a further edge over your competitors as you connect more meaningfully with your target audience.
In October, several new features were made available, even as new tests are still performed. This is perhaps because Instagram is celebrating its 10th birthday and needs to mark the occasion with several celebratory Instagram new features 2020. These range from the expansion of the social media platform's eCommerce tools to visual additions.
These Instagram new features 2020 can significantly impact how users and brands benefit from the photo-loving and video-sharing platform.
By knowing how to analyze and interpret Instagram metrics in real-time perfectly, you can easily determine the type of content that performs best. This will enable you to readily adjust or modify your marketing efforts and maximize Instagram's irrefutable money-making potential.
Of course, you already know that this ever-growing social media platform offers a powerful but free tool known as Instagram Insights. Users of this tool can analyze their videos and photos quickly.
In the next few paragraphs, we'll highlight some of the Instagram new features 2020 that you need to know.
Top Instagram New Features 2020
Here are the latest updates on Instagram new features 2020 for October:
New Application Released for Businesses on Facebook and Instagram
This is one of the new Instagram updates 2020. It is no longer news that Facebook acquired Instagram a few short years ago. The social media behemoth has now rebranded its Page Manager App into what is known as 'Facebook Business Suite.' This is an application that allows businesses or brands to manage accounts across both Facebook and Instagram efficiently.
This cross-application backend integration permits Admins to post videos, texts, infographics, etc., across networks. They will also be able to track notifications, messages, and even analytics within or all in one place.
According to Sheryl Sandberg, Facebook's chief operating officer, this app is designed or developed for small businesses first. In the next few months, it is expected to expand to all enterprises across Instagram, Facebook, Messenger, and even WhatsApp.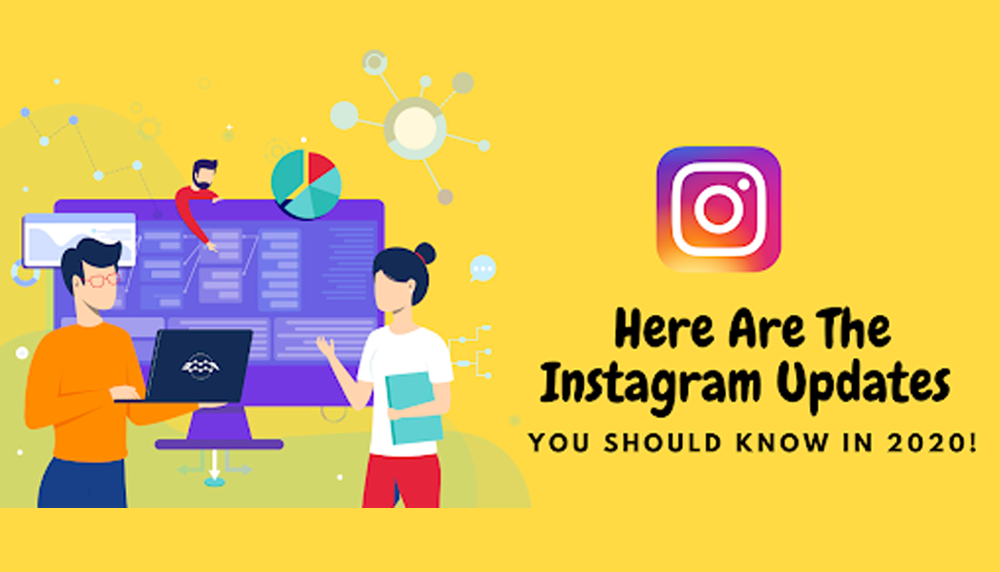 Many Commerce Tools in the Offing
To celebrate this social media platform's 10th Anniversary, the company put out several features. They also pledged to continue their support for creators and small businesses.
eCommerce remains a vital element of this social media platform's growth strategy. The addition of 'Shops' has made it possible for users to buy products in more streamlined ways. This will be crucial to maximizing Instagram's revenue-generating potential. Bear in mind that Instagram added shopping tags to Stories in 2018.
New map and calendar tools allow you to browse old stories by location and date. Users of the platform can also change their Instagram icons on their smartphones to the retro, classic, or any other style that catches their fancy. This is made possible when you access a particular – but hitherto unknown – secret option within the Settings.
You can update the icon by going to your Profile and opening the menu. Open 'Settings' and pull the page down until you set your eyes on the confetti animation.
According to Instagram's top executive, the company is currently focusing on commerce tools as well as monetization options. The top executive revealed – via the most recent 'Ask Me Anything' on Friday – that the company is presently working on several new Instagram updates 2020 to help creators make a good living. More Instagram updates are going to be rolled out very soon.
Although nothing specific was mentioned or announced, Instagram's top executive hinted that more audience insights could be made available to creators and business accounts. At the moment, the primary type of value that Instagram can help users with is reaching their target audience.
The company's vision, the chief executive, revealed in an Instagram Live interview with a Canadian social media personality, is to provide creators with several ways of making money on the platform over the next few years.
The top executive also made it known that plans are underway, which will make it easier for businesses to sell on the social media platform. Over the next two years or so, users should expect a lot of focus on this. It may be a tad slower than what people may want, but everyone will see some progress.
Addition of Automatic Closed Captioning for IGTV
This is yet another new Instagram update in 2020. The creators of Instagram IGTV can now turn on automatic captions for videos. These captions are powered by automated speech recognition artificial intelligence (AI) and made available in at least 16 languages.
The VP of product, Shah, has stated that the automatic closed captioning added to IGTV is just a start. Work is still in progress to expand to more surfaces as well as countries.
You can turn on 'captions' via the video settings menu. Take note that automatic captioning does not always deliver 100 percent accuracy. But the AI behind it learns and considerably improves as more and more people use them every day.
This could serve as another motivator for influencers, brands, and business owners to use IGTV extensively. Interestingly, Instagram has made it known that similar shopping tabs for Reels should be expected soon.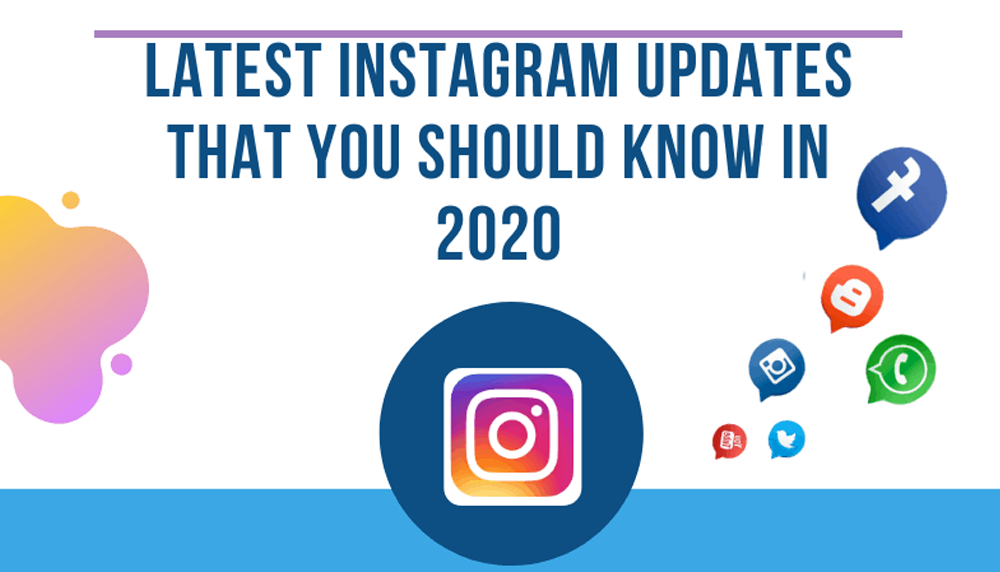 Update: New Reels Clip Length is 30 Seconds
A new Instagram update 2020 is Reels, that TikTok lookalike video clip feature launched back in August. Reels clip length has been increased from 15 seconds to 30 seconds. A TikTok clip is approximately 60 seconds long.
This update also comes with allowing video creators to readily extend or increase the timer to 10 seconds when recording. Editing and trim tools have been added to this remarkable feature as well.
As mentioned earlier, shopping tabs for Reels could be unveiled pretty soon. Shopping for Reels may be somewhat interesting. One of the most underrated elements of potential in the lovable TikTok's projected rise is in-stream shopping. This has become a vital element of the Chinese version of the application, known as 'Douyin.'
According to reports, Douyin successfully generated more than $122 million in revenue just last year. And this astonishing amount of money was mostly made via eCommerce, not direct advertising, as many marketers and business owners projected. That amount of money is over 2x what TikTok generated within the same time frame.
This is why experts recommend that TikTok taps into shopping as well as facilitating purchases via its short video clips. This is perhaps the only way the social media platform would reach its full monetization potential.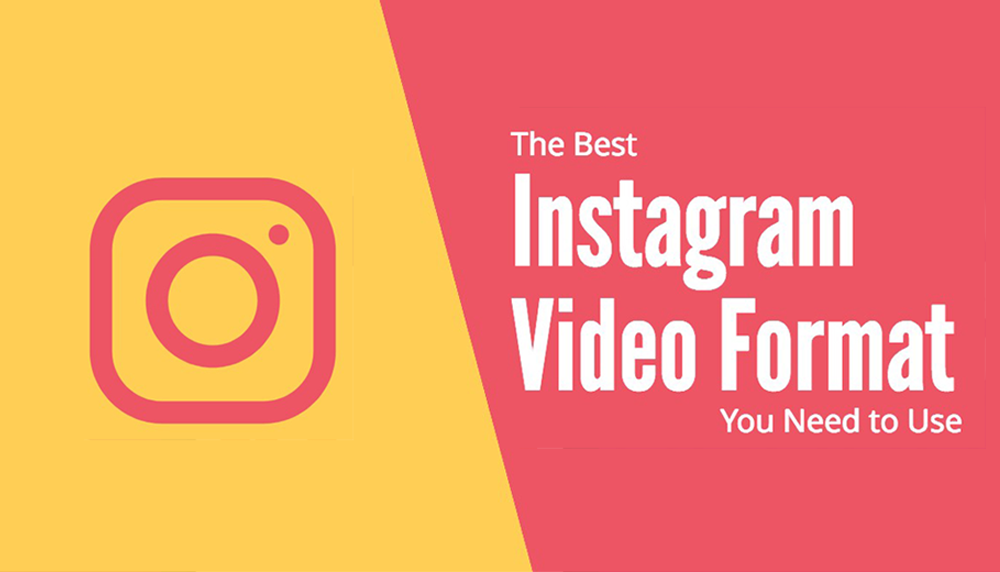 Stories Map
The 'Stories Map' is perhaps the #1 celebratory element as it provides a private look at precisely where you have posted Instagram Stories from, especially when you have used location stickers over the past 3 years.
This is pretty interesting as a new Instagram update 2020, but it is also a subtle reminder that Instagram is stealthily tracking you and all your movements. This is despite the simple fact that your Instagram Stories seem to 'disappear.'
As might be expected, publicly posted Instagram Stories – which include a location sticker – are searchable within the application. They provide more perspectives on what else other users within that particular location are posting. So, it is not really a considerably massive stretch in the matter of functionality.
Of course, this might feel somewhat invasive, but it should just serve as a gentle reminder of Facebook's data tracking capability. This is apart from providing that retrospective activity that Instagram is hoping to inspire.
Instagram Icons
Instagram has also added a wide range of variable icons for the application, aligning with the iOS-14-inspired trend of highly customized home screens. These have seen several users posting numerous screenshots of the new iPhone layouts online.
This means that with the new Instagram update 2020 you can now choose from a wide variety of icons that suit your custom theme much better than before. These new Instagram icons were once spotted in testing sometime last month. And they can now be accessed by taking the following steps: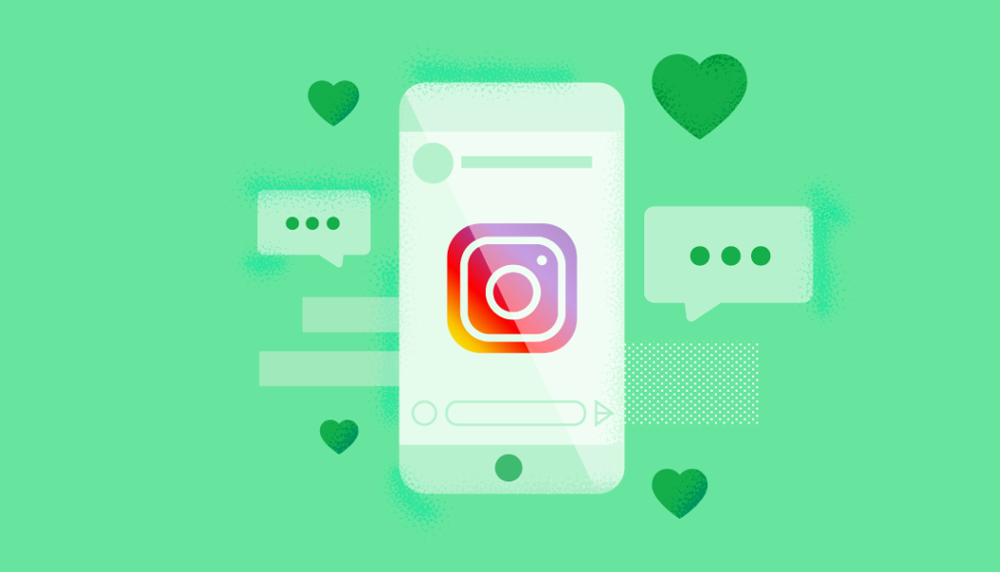 Update your Instagram application to the latest version.
Head over to your Profile and then tap the 'Settings' cog icon.
Drag the screen down within the main menu in order to reveal the hidden application icons listing.
September: New Instagram Update 2020
Now that we're done with the Instagram new features 2020 for October, let's take a quick look at some of the updates that occurred in September:
Shops and Reels Tested on Home Screens
Instagram is testing 3 versions of the home screen that readily add shortcuts to Shop and Reels tabs.
According to Instagram's top executive, these changes are implemented based on the current shift of people in how they use the social media platform as well as how they promote culture. The rise of creators, the sudden acceleration of online shopping, and the explosion of video significantly contribute to this action.
Checkout and Live Shopping Now Available across the United States
In the next few weeks, every eligible creator and business accounts with Instagram Shops within the United States will have access to Instagram Checkout and Live Shopping. Facebook also decided to add a Shop section to the platform. The company, for now, is presently waiving the selling fees of vendors.
New features were also added or introduced for shops. Businesses can now customize their social storefronts with brand-new layouts. This enables them to see real-time previews of each collection as they set them up.
Commerce Manager even got a slight upgrade that allows businesses to better track sales efforts.
This innovative expansion readily supports a profound shift to online retail, which is in response to the COVID-19 pandemic and the attendant economic crisis. According to Instagram's latest Global State of Small Business Report, several small businesses are currently making a substantial percentage of sales online.
This is understandable as many businesses worldwide scramble to make changes to ease the global economic crisis. For instance, up to 41 percent of companies in Ireland and 32 percent of Brazil companies have set up a presence – or online presence – to adapt to the pandemic.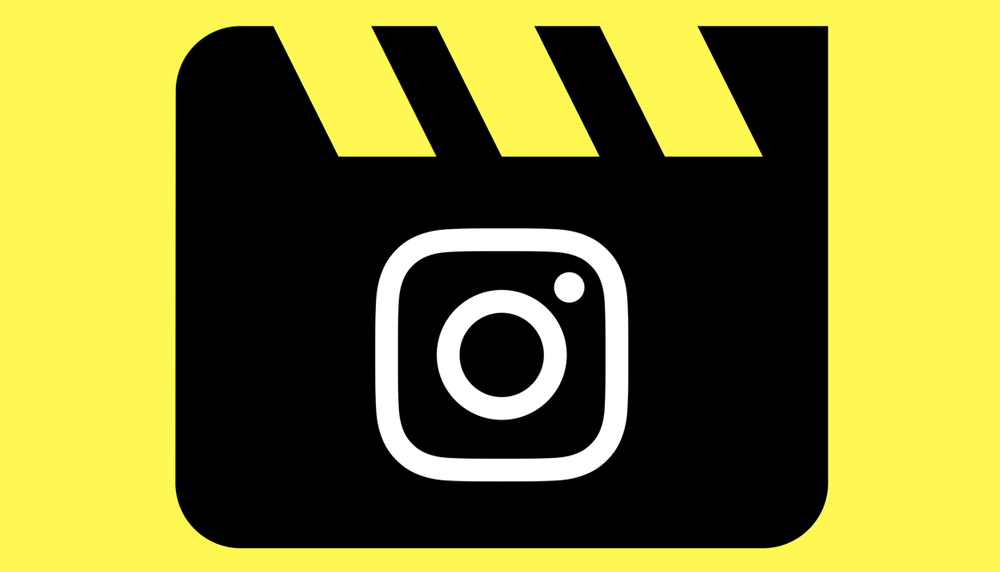 Equity Updates Injects Transparency to Instagram's Algorithm
Instagram has provided juicy details on developing an equity team, updated verification, new company-wide policies, and distribution guidelines. These came via an update based on the racial injustice commitments the company made sometime in June.
The update has provided insight behind the platform's recommendations engine, which smartly sorts the content that users see within the 'IGTV Discover,' 'Explore,' and 'Accounts You May Like' sections.
In the recommendation guidelines, 5 broad categories may not be eligible for recommendations. They include:
Unoriginal content that is mostly repurposed from another source without the addition of material content
Low-quality or sensitive content about Finance or Health
Content that includes engagement bait of clickbait
Whenever content is featured, accounts will readily receive notifications.
In a thorough review of Instagram's verification process, which defines who receives the ever-popular blue checkmarks, the company added more LGBTQ+, Black, and Latinx media that it considers when measuring what they referred to as 'notability' of accounts.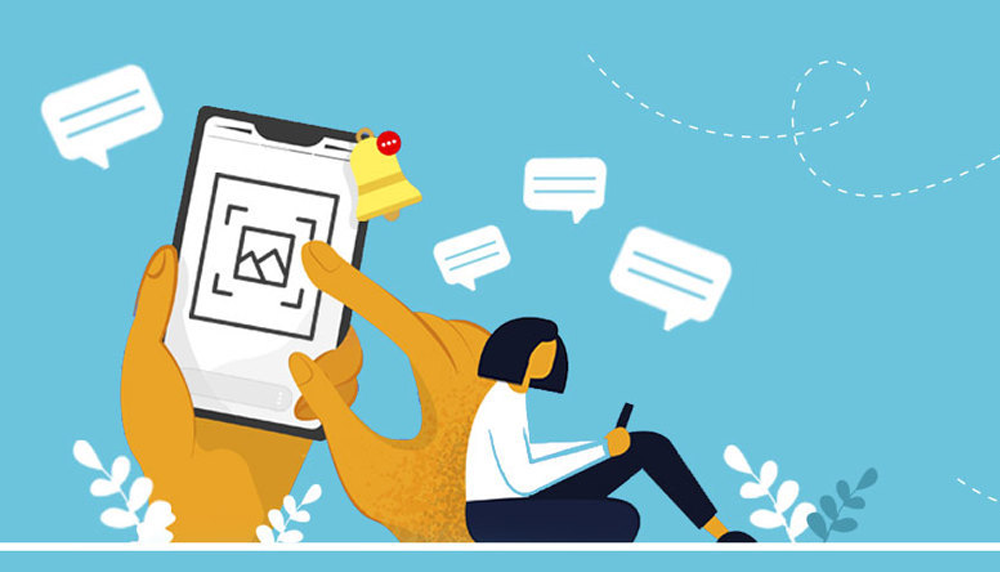 Automated systems that are used to prioritize follower count have vanished from the application process.
Instagram has grown and evolved over the last few years. And overall social media usage has also transformed the way we engage and interact.
The new Instagram updates 2020 provide additional means of getting more in touch with your target audience. And it also proves that this giant social media platform is not going away anytime soon.
391
0
0
cookie-check
NOTABLE NEW INSTAGRAM UPDATES YOU SHOULD KNOW