You know that saying, " first impression matters". As an app developer, it is more than just a saying. It's a reality. The quality of the app that you release out to users would determine their acceptance rate.
Let's put it in perspective
Imagine knowing about a fancy restaurant that just opened recently and you decided to try out the meals they offer. You were given a menu with mouth-watering options to choose from. The menu looks so rich you even get confused about what to choose, but eventually, with some difficulty, you select the most appetizing looking meal. You get served and then take the first bite. Horrors! It tasted horrible. Practically disgusting.
My bet is that you would never even think of going back to that restaurant and most likely dissuade your friends as well.
In the life cycle of any product, quality is king. No matter the nature of ideas and raw materials that went into its production, without proper Quality Analysis, it would never come out right nor meet the needs of the expected users.
This is no less true when it comes to app development. Quality Analysis(QA) is a basic component in app development. With the outrageous competition in the app market, apps that fall short of user's expectations get quickly rooted out. Hence, apps that sail to the top are those that were developed according to proper guidelines having undergone a series of quality analysis to certify its usability.
But having a good quality analysed app doesn't only benefit the user or the app market. It equally goes a long way in saving costs as it streamlines every other product process.
As an App Developer, here are some straightforward tips to improve quality analysis in the production cycle of your app.
Employ A Specialized Team:
Quality Analysis should start in-house, with a specialised team or experts in the field of quality analysis.
By employing a team of experts with sufficient experience in handling quality analysis and easily identifying issues that rises or would likely arise in the course of app development, the app has an improved chance of topping the chart in the app market. The specialist team should be able to identify planning requirements as well as bug identification.
Testing, Testing and More Testing:
Perfection takes time and as an app developer, you can never be too careful. Putting an app through consistent series of a test is a sure way of identifying areas that require work or adjustments. There are several techniques that are involved with testing including Integration, localization & system testing, regression, stress, and load.
These systems of testing is the foundation of any product testing process. With the aid of these testing techniques, testers can easily and quickly identify beaches such as bug identification, potential problems as well as make futuristic evaluations.
The more testing processes an app undergoes, the better developed it comes out, meeting every market demand it is required to meet.
Pre-launch Quality Analysis:
Look before you leap hold true especially if you are going to fall into the merciless hands of the digital audience.
As an app developer, putting quality analysis first should come first in your scale of preference. With all the activities and responsibilities involved in launching an app, quality analysis can be easily overlooked.
Unless you want to be Elon Musk staring incredulously at the broken glass of a supposedly indestructible vehicle, its best you carry out quality analysis on the app just before product launching using the right tools. This would prevent the possibility of app failure before it goes into the app market.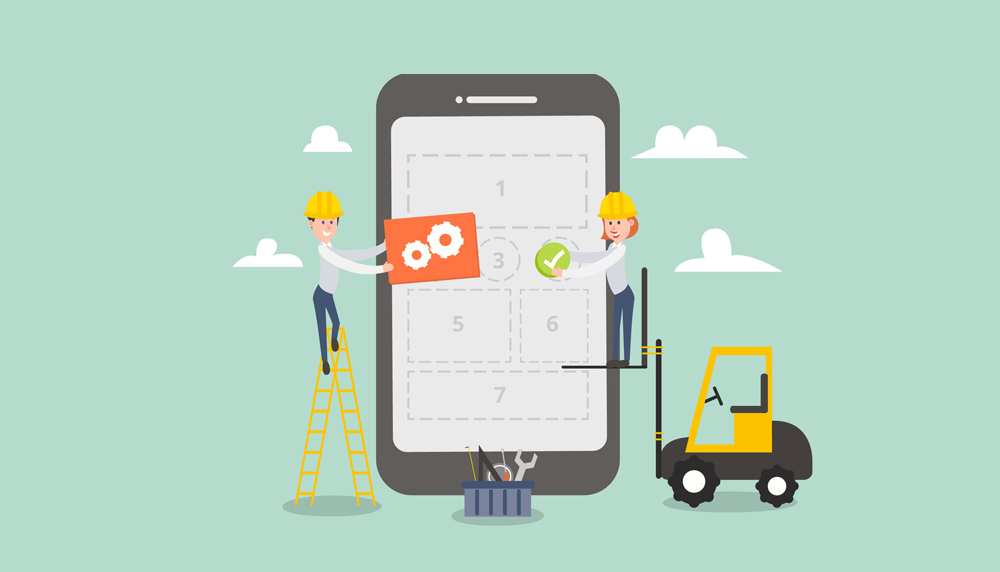 Boost brand recognition
If your business app is designed well and works properly, then your business should be the first that consumers think, when they want to buy something that you sell.
This is because the increased visibility will constantly remind them that you exist.
Just make sure that your app tested by a mobile app development company before you launch it. If your app is unprofessional, then it will have the opposite effect.
Proper Budget Allocation
Nothing can be accomplished without when working under a tight budget. Quality Analysis requires developers and testers to carry out a comprehensive test and when the required budget isn't available, there's bound to be problems. To prevent this, sufficient budget should be allocated by the company or a client to enable testing and quality analysis
Allocation of the Right Resources
To successfully carry out an effective quality analysis, every team of developers should have a quality analysis expert. Different projects have different requirements and thus the necessary number of experts might vary from team to team or project to project. Not with standing, every project undergoes almost similar testing or quality analysis process. Thus allocating the right number of resources, both human and material would ensure that proper testing is done before scheduling the app launch.
1523
0
0
cookie-check
TIPS TO IMPROVE QUALITY ANALYSIS IN APP DEVELOPMENT.