Are you looking for the best or top mobile app development companies in India? The technological hub in India has experienced significant growth in recent years. And as the smartphone trend continues to capture the world market, there is also a corresponding need for the development of mobile apps.
Both small- and medium-sized enterprises, as well as startups in nearly every industry, are striving to catch the attention of their target audience. And no organization is leaving any stone unturned when it comes to boosting return on investment (ROI) via mobile app development services companies. All these would not have been readily possible without the advent of smartphones.
Smartphones have become a vital – and highly profitable – phase in the developing IT sector. Not only are smartphones simple to control and use, but they have also become a part of the everyday life of an average individual. It has also become an integral and essential part of business growth in nearly every sector.
Not only does the use of smartphones guarantee excellent customer satisfaction, but it also significantly increases the income or revenue of organizations as it facilitates direct communication with the target audience or end-user. This is why smartphones – or mobile apps installed on them – have become necessary for the success of 21st-century businesses.
India is now the home of some of the top mobile app development companies in the world today. And even other parts of the world have started to recognize their impact in the mobile app universe.
Some of the reputable mobile application development companies are located in different parts of the country, including Mumbai, Chennai, Pune, Bangalore, Delhi, Jaipur, Ahmedabad, Hyderabad, Kolkata, and other cities.
The best mobile application development companies in India are providing Chatbots, GEO location tracking, virtual assistance, live chatting alongside the smart mobile application that assists in boosting business performances.
The majority of mobile app users today prefer highly customized mobile applications that are not only aesthetically pleasing but also functional to a remarkable degree. However, in the highly challenging and practically over-crowded mobile app development industry in India, finding an ideal company that provides high-quality, user-centric mobile app development services can be challenging.
Therefore, in order to help you – and other service seekers and aspiring app entrepreneurs – in your search, here is a list of the leading Indian mobile app development companies that provide state-of-the-art iPhone and Android app development services.
TOP 10 MOBILE APP DEVELOPMENT COMPANIES IN INDIA
These companies have proven their competency by offering top-notch end products. They have also successfully managed several diversified portfolios, and have also demonstrated their expertise in technical core development.
The mobile application development companies on this list have also shown that they can efficiently harness project management strategies and adhere to timelines. They can effectively utilize modern technologies in curating the best results that will significantly boost businesses that are entrenched in the digital world.
Here are the top ten and most reliable mobile app development companies in India arranged in no particular order: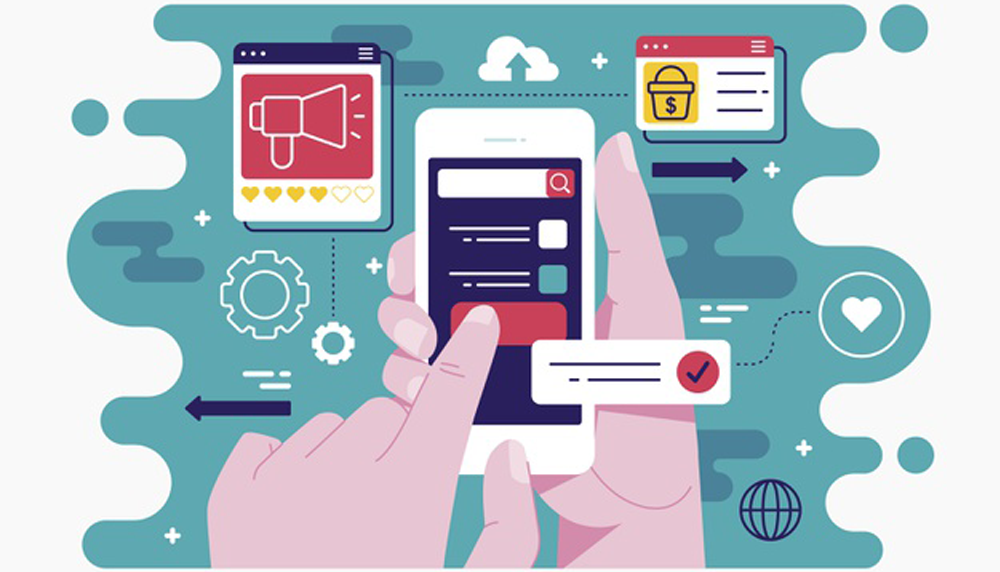 1. Prometteur Solutions PVT. Ltd
Prometteur Solutions is one of the leading mobile app development companies in India. They have a team of highly equipped specialists who have helped in developing several iOS and Android mobile applications.
The team of developers engages with real-world testing resources to ensure flexibility and complete operation. All iOS/iPhone app development and debugging is carried out using highly advanced software development tools, technologies, and techniques.
And since the demand for Android devices has increased, there is a corresponding demand for Android mobile applications as well. Prometteur Solutions provide first-class and customized Android app development services via state-of-the-art technology.
The mobile app development company is based in India. It provides a wide range of iOS/Android app development services to its numerous clients and in different domains from education to travel, retail to corporate, real estate to telecommunications.
2. IndiaNIC
IndiaNIC is a highly versatile mobile app development company that was founded in 1998 with its headquarters located in Ahmedabad and offices in Australia and the USA. The company has up to 250 creative and knowledgeable designers and developers on their payroll.
This app design and mobile app development company believes in delivering high impact, result-driven, and user-centric apps. The company is one of the most trusted mobile app development companies in Indian and is known to impart its designated services in providing rich experiences.
IndiaNIC seeks to elevate businesses with extraordinary mobile app designs and mobile app development. The company maps out business needs and helps businesses, brands, and enterprises by building exceptionally scalable mobile apps that run smoothly across any platform or device.
IndiaNIC is unique because it adopts a non-indigenous approach when it comes to creating first-class cross-platform mobile application development that appeals to broad audiences across several industries. They are proficient in the use of the Internet of Things (IoT) and well-versed in web development as well.
3. FATbit Technologies
FATbit Technologies is a trustworthy custom mobile app development company that has been providing quality-oriented mobile app development services to its worldwide clients for the last 17 years. The company owns a team of 150+ professionals specialized in building android and iOS apps for various industries including education, healthcare, sports, media & entertainment, e-commerce, and many more.
Since 2004, the company has delivered more than 5000 web and mobile app development projects to their clients. The team of experts at FATbit Technologies uses advanced technologies and frameworks to build innovative mobile apps. In addition to web & mobile app development services, the company also offers services like UI/UX design, mobile app testing, CMS development, MVP development, digital marketing services, online reputation management, etc.
In the last few years, FATbit Technologies has also been listed among the top mobile app development companies by Clutch, GoodFirms, Trustpilot, etc. From HCL to UNI Diamonds, the company has worked with various globally renowned brands since its inception.
According to a satisfied client, OpenXcell is dependable, professional, and honest in all their dealings.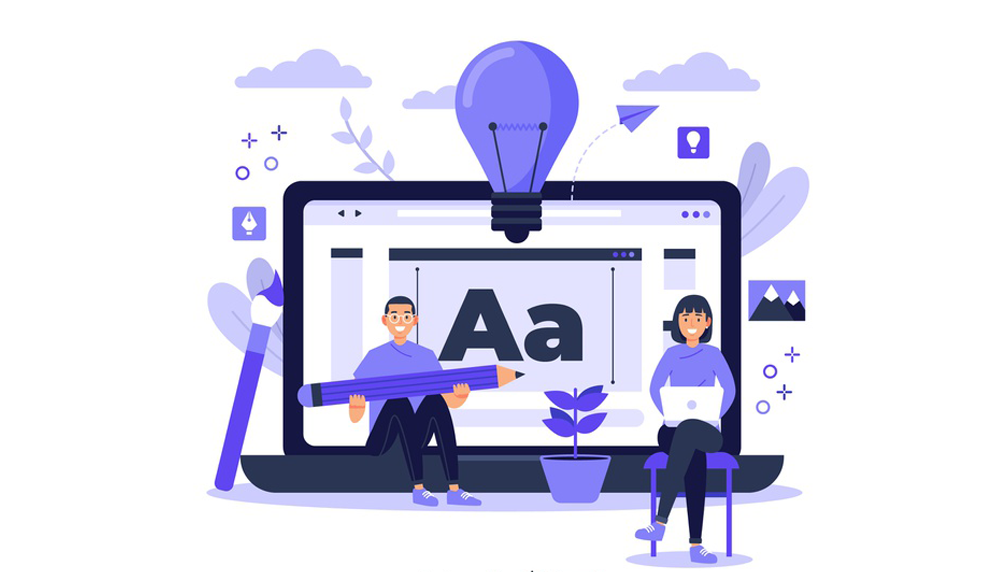 4. Konstant Infosolutions
Konstant Infosolutions is a reliable software development company that is located in Jaipur, India. The company was founded in 2003 and has been among the top 10 iOS and Android App Development Companies in India for several years, thanks to its innovativeness and creativity in cloud computing, eCommerce development, wearables app developments as well as Internet of Things (IoT).
Konstant Infosolutions efficiently implement cross-platform Android, iOS, and Windows mobile application development solutions. The company which highlights its cross-platform app development portfolio effectively uses technologies like PhoneGap, Sencha, and Xamarin to create customer-centric solutions to clients from all over the world.
The motto of Konstant Infosolutions is to provide high-quality service to all kinds of businesses from start-ups to established enterprises. Konstant is continuously involved in several innovative ways of development in every project, and always seek to meet the requirements of clients.
5. Octal IT Solution
Octal IT Solutions is one of the top mobile app development companies in India that are experts at customizing mobile apps to suit your business requirements. The company has a team of efficient mobile and software developers who are competent in deciphering the ideation behind groundbreaking app development for companies that aim at unparalleled success and desirably profitable graph.
Octal IT Solutions adopts multiple methodologies, operating systems, modern tools, and development processes in creating engaging and scalable mobile applications that are incredibly functional and profitable.
6. Fusion Informatics
Fusion Informatics is one of the prestigious mobile application development companies with offices in India, the United Arab Emirates (UAE), and the USA. The company boasts of a world-class team of highly creative mobile app designers and mobile app developers.
The company is renowned for developing innovatively polished mobile applications from startups to enterprise solutions for clients while providing a 360-degree methodology in Digital Marketing.
Fusion Informatics possesses up to 18 years' experience during which it has successfully developed and launched over 1000+ mobile applications across more than 31+ industries.
The company is also known for helping clients to understand the strengths and challenges associated with their – i.e. the clients' – ideation, and have been able to build web and mobile apps that simplify and correctly represent the clients' brands.
Fusion Informatics is also a trusted, reliable, and efficient IT solutions provider. They can be contacted for the following services:
Android Application Development
iOS Application Development
Artificial Intelligence Services
Blockchain Development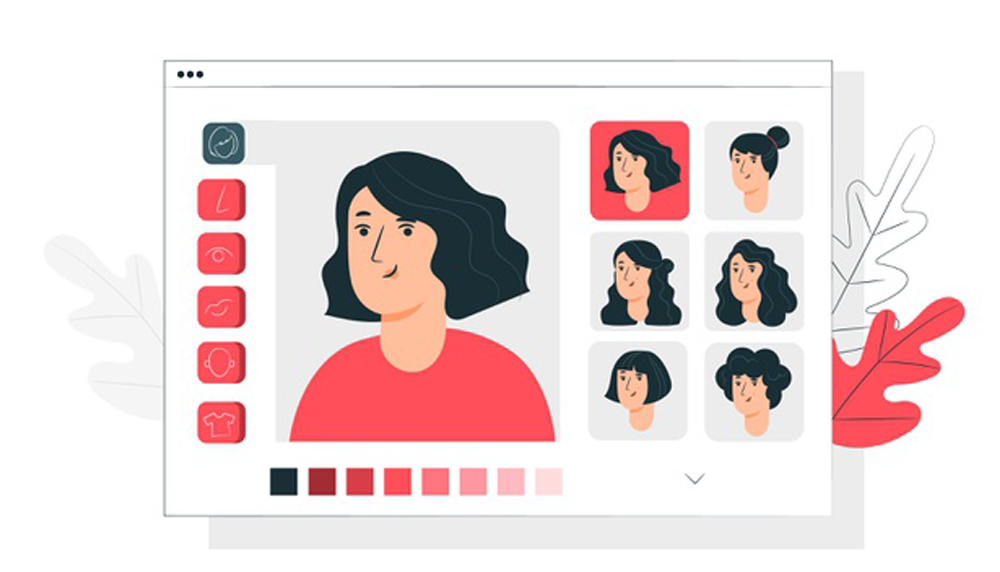 7. EngineerBabu
EngineerBabu is touted as a digitally-born company that was raised entirely by ideas. The company is based in the heart of India and was established in 2014. Since its inception, EngineerBabu has successfully served more than 10 million users around the world.
EngineerBabu has a creditworthy team of 65 in-house creative developers and designers from top colleges with over 97 percent retention rate. The mobile app designs from this innovative company are out of the box and always stay in the market for the long run.
EngineerBabu has worked with over 100 non-tech founders over the years and has been responsible for stimulating several startups. The mobile app development company is known to outclass every segment or sector they enter, having worked in the Automotive, Insurance, Manufacturing, Healthcare, Finance, and Public sectors. They have also worked effectively in dating, enterprise, travel and lifestyle, media, banking, education, fitness, entertainment, gaming, publishing, and real estate domains.
8. Smarther Technologies
Smarther Technologies, which was founded in 2011, is one of the prominent mobile application development companies located in Chennai, India. The company has a team of professionals who are experts at delivering website and mobile app development services (iOS and Android), and Digital Marketing.
Smarther Technologies has successfully developed over 200 mobile application projects to its numerous clients across the globe. The company is known for evolving mobile apps for diverse business verticals, including healthcare, eCommerce, real estate, finance, and even more.
9. MacAppStudio
MacAppStudio is an outstanding custom software app development company that is located in Chennai, India. It is a bootstrapped million-dollar mobile app development company that is renowned for its innovative product development for Windows and Mac devices. They have successfully furnished their numerous clients with flawless and sturdy mobile applications for many years.
MacAppStudio, which has some of the world's most valuable and innovative developers, was founded in 2012 and is one of the app development companies that have proven its expertise in web and mobile app development as well as Windows and Mac app development. They also provide cross-platform solutions as well as Mac app development services.
MacAppStudio, which has a totally transparent development process, shows its proficiency in developing intuitive applications for Mac OSX, iPhone, iPad, and Apple Watch. They are also incredibly adept in the Android and Windows frameworks. The developers have also created several bundled mobile applications for iPhones.
MacAppStudio is one of the few app development companies that are Intel BlackBelt recognized in India with a portfolio that boasts more than 120+ applications across nearly every single platform. The developers possess in-depth knowledge of XCode, Eclipse, Swift, Java, Android Studio, PHP, HTML5, CSS3, and so much more.
MacAppStudio developers are also proficient in the integration of the latest technologies into your mobile application. They offer technology consulting for operating systems and platforms as well.
Clients that work with them can obtain a first live version of their mobile applications for free.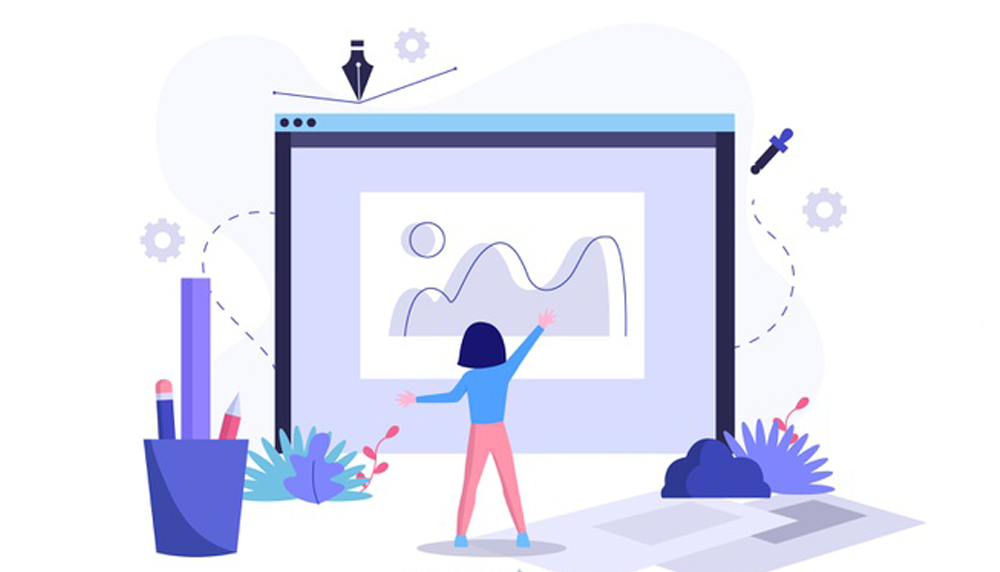 10. GoodWorkLabs
GoodWorkLabs was founded in 2013 and had been delivering top-notch mobility solutions since then.
This mobile application development company has received many prestigious awards, and its strong forte is its client satisfaction rate. The offices of this impressive company are located in Bangalore, Kolkata, and San Francisco, where they serve clients worldwide.
GoodWorkLabs has established itself as a force to be reckoned with in the mobile app development services landscape. And they are known to always work simultaneously as a prominent UI/UX Design Agency.
The blend of these services can provide profound success for any business or enterprise that transacts with this remarkable mobile application development company.
They are experts in the following programs: Java, Oracle, PHP, MySQL, Ruby on Rails, Perl as well as many other technologies that can assist in launching a stable and robust mobile application for your business.
As you can see, the top 10 mobile app development companies in India do not joke when it comes to mobile app development. If you need mobile app development services, you should consider Prometteur Solutions as your number choice for great results.
The company has all it takes to make your app idea and turn it into a real-life, cash-generating mobile application for you across all platforms.
1361
1
0
cookie-check
TOP 10 MOBILE APP DEVELOPMENT COMPANIES IN INDIA