Have you been thing king of partnering with the right ios app development company to help you bring your idea to life? Would you like to have the best iPhone app maker work with you to create amazing solutions using apps?
If your answer is "Yes", then you should keep reading!
Over the past few years, there has been a tremendous increase in the use of smartphones and other mobile devices. This increase has placed more demands on mobile app developers as well as Android and iOS app development companies.
Mobile App development is an evergreen opportunity to leverage, given the increasing popularity of smartphones and the fast pace of technological advancement.
Currently, there are hundreds of thousands of mobile app developers, yet there is still room for more. It is estimated that there are over 2.7 billion smartphone users across the globe. This has greatly fueled the mobile app industry.
In fact, research has shown that of the people who use smartphones, 90% of mobile time is spent on Apps. Users need to download apps, and users need to use the App.
Statistics show that there are over 1.84 million available Apps for iOS mobile users. This has still not met all the demands of iOS mobile device users. As the smart life continues to grow, so does the need for iOS mobile Apps. Many customers have moved from the use of generic Apps to the demand for customized Apps.
One of the most popular products in the technology field is the iPhone, iPod, and iPad. This relies on iOS to serve as its operating system. This is why iOS developers are in such high demand.
Mobile Apps are not a new idea; they have been around for quite a time now with various versions and on different platforms. Mobile Apps are basically software applications that run on mobile devices. They are generally targeted at specific tasks, make use of heavy network data, and have a simple delivery mechanism.
Apple iOS platform is based on a proprietary model with the best development environment being on an Apple Mac running OS X and using the XCode development environment.
For a mobile App to achieve its purpose, it must conform to the purpose of the users, be capable of reaching the majority of users, be secure, user friendly, and support continuous improvements and engagement.
For iOS App development, there are several requirements that an app developer needs to have;
Objective C – iOS Apps are created using this language, so having a strong foundation in it is absolutely essential
iOS – within iOS are a host of frames and tools like adding text and images, billing views, and handling user interaction that an App developer must be conversant with.
Swift – this is Apple's programing language for iOS Apps. Learning the fundamental of programming is the starting point for building Apps.
XCode – this is the development studio for creating Apple-based programs and Apps.
Interface builder – this lets you create a smart and eye-catching user interface via drag and drop.
Version control – learning to use a versioning system for codes is an essential skill for any iPhone App development.
Frameworks – being familiar with various frameworks makes iOS App development relatively easier as it allows the reuse of codes written by other developers in your App.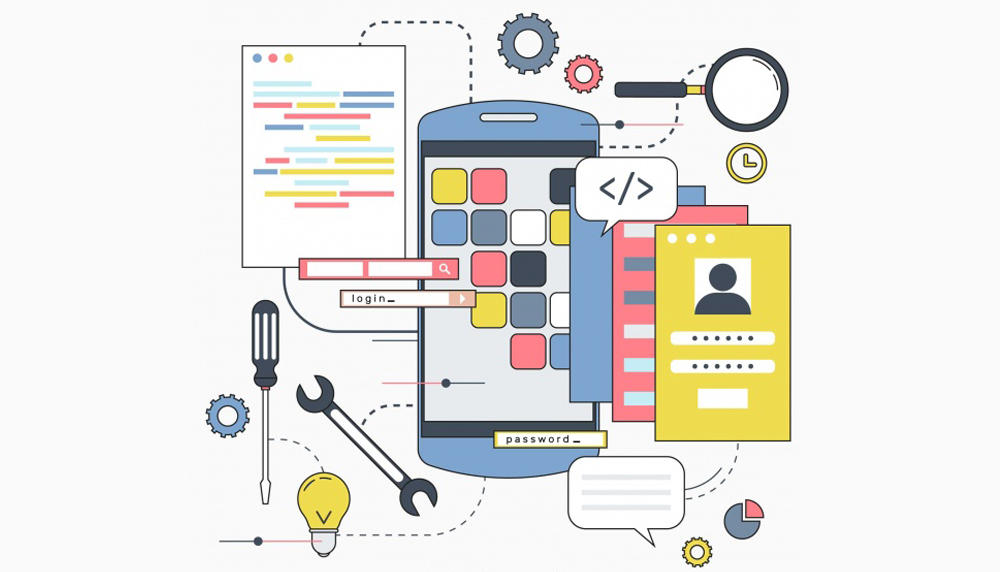 To build an iPhone app, the app developer must note the following key features of the iPhone app:
Push notification: push notifications makes it easy for businesses to notify their customers about the latest news, offerings, etc. instantly.
About us: This allows businesses to showcase their profile, team, social media handles, etc.
Website: this is a great feature of the iPhone app maker. This can help small businesses to convert their website into an app without having to write code. Simply add the website URL and bring your business to the mobile platform.
Contact: with your contact details, users can connect with you and resolve their queries easily.
App analytics: Reports of the app analytics help you make necessary adjustments and improvements on your app to give a better user experience over time.
Photo/video: this presents the opportunity to showcase your products and services in the best possible way to customers and get their attention.
Form builder: this gives the customer the opportunity to make an inquiry or book an appointment with you in just a few taps.
iPhone apps can also be built using an iOS app maker; the iPhone app maker is easy-to-use and does not require coding experience or the use of iOS SDK. With the iPhone app maker, a complete app can be built within a short period of time and published in the app store.
The app maker does the major work, you simply need to drag and drop the necessary features using the iPhone app creator.
The journey of iOS app development begins with an idea. If an idea means a solution to a common problem, then the problem is half solved. There is absolutely no limit to the number of creative App ideas for iOS mobile phones that one could come up with because there are unlimited ideas for creative minds to tap from.
However, looking at the technology trend and current realities, we have identified exciting ideas in the following 5 areas:
#1: Internet Of Things
Internet of things (IoT) is the concept of connecting physical things to the internet such that they can be assessed and controlled remotely using some smart devices. iOS Apps that are built around the internet of things will surely find great advantages and edges. The internet of things presents an opportunity for an iOS App development company
Internet of things (IoT) will no doubt become the new normal in the nearest future as such iOS development company, iOS mobile App developers, can be forward-thinking and come up with mobile apps that can interact intelligently with the physical component of our environment.
Internet of Things (IoT) keeps getting better as time goes by. Today, you can have your exterior lights, doorbell, door locks, home security systems, speakers, television and Apple TV streaming device, watch phone and tablets, and refrigerator all connected to the internet so that you can control them from wherever you are.
Internet of things will find usefulness in virtually all aspects of human lives such as healthcare, wearables, water management, agriculture, transport, buildings, energy manufacturing, and smart cities. Imagine a situation where from your iPhone, you could /send your car to a mechanic workshop for repairs with just a click on your mobile App.
A talking camera App for the visually impaired blind people where the smartphone can be placed in the breast pocket with the camera facing forward, and the phone connected with an earphone, this application would use the device camera to take the picture of the environment, and then using the artificial environment, it will tell what is going on around them.
The app should be able to read text and barcodes in real-time to help you find what you need in real-time.
#2: 5G Wireless Technology
With the launch of 5G, iOS mobile App development related to 3D gaming and immersive augmented reality will get a high boost. The use of a 5G-enabled mobile iOS app with cutting-edge 3D printers will allow a whole lot of creative and quality 3D models of objects. Such mobile apps would find great applications in various fields.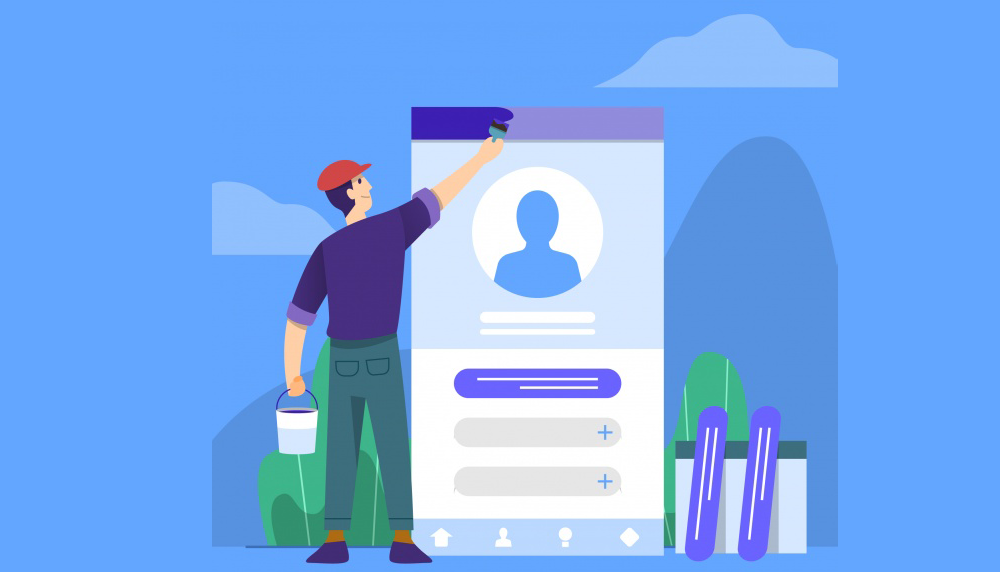 An app that can suggest the kind of breakfast, lunch, or dinner that you can make by using the available ingredients that you have in your kitchen. By taking the picture or entering the names manually. For example, if you have bread and butter and you don't want to eat it in the usual way, this mobile application will suggest some ultimate recipe.
#3: Machine Learning And Artificial Intelligence
iOS app development companies and iPhone app developers have a lot to gain from the vast opportunities presented by machine learning and artificial intelligence. This is because of the technology's capability to boost mobile applications by allowing for an easy user experience by leveraging exciting features such as providing accurate location-based recommendations.
A personalized styling app – The idea behind this is that not every kind of clothes fits every kind of person, and not everyone has the time to do the research. Develop a mobile application that will scan your body or you can enter your body shape, body structure, weight, height, the color of your eyes, hairstyle, etc.
Once the application knows all this information, then it will use machine learning to suggest your unique best outfits. An app that can your entire body, and then shows the outfit on it in real-time.
Another app idea that will utilize machine learning and artificial intelligence is an app that can show all the cool things that you can do around you; when you open the app, you set up a parameter like 2km or 5km and the application will show you all the cool things that you can do.
The key thing is that this app should use machine learning to understand your preference, it should never ask you, but try to understand you, and once it does that it should show you cool things around you.
For example, if you are into reading books, then it will show you all the book fair that is going on around you, or if you like shopping, it will show you all the discount days around you.
#4: Augmented Reality And Virtual Reality
The impact of virtual reality can largely be seen in gaming, real estate, retail stores, etc. in which customers want a realistic experience for entertainment, testing products, etc. recent versions of iOS now support virtual reality apps which have led to the increasing interest of VR among iPhone users.
Application-based on virtual reality opens a great market for any iPhone app development company. It is estimated that by 2021, the entire virtual reality market may be worth $30 billion. With such an exciting figure and increasing demand of users for virtual reality apps.
iPhone application development companies should make continually provide virtual reality where customers would have the best experience. By investing in virtual reality through the development of iOS mobile apps, iPhone app development company is sure to increase their revenue.
An app idea is an iOS mobile app that can take your photo and impose it on any YouTube video, a kind of a combination of a selfie app, and real-time motion tracking.
#5: Cloud Integrated iOS Apps
Most iOS apps are now built on cloud technology; this offers one of the most reliable platforms where data can be stored. An enormous advantage of having cloud-based apps is that they do not need any physical space in your mobile device, as you can run your data directly on the cloud.
The cloud helps to enhance and extend the internal storage memory of your smart devices. This major feature of cloud-based apps helps to boost productivity and collaboration with mobile apps.
An app idea is a key search iOS mobile app when your iPhone gets stolen; whenever someone steals your phone, the first thing they do is to do a factory reset.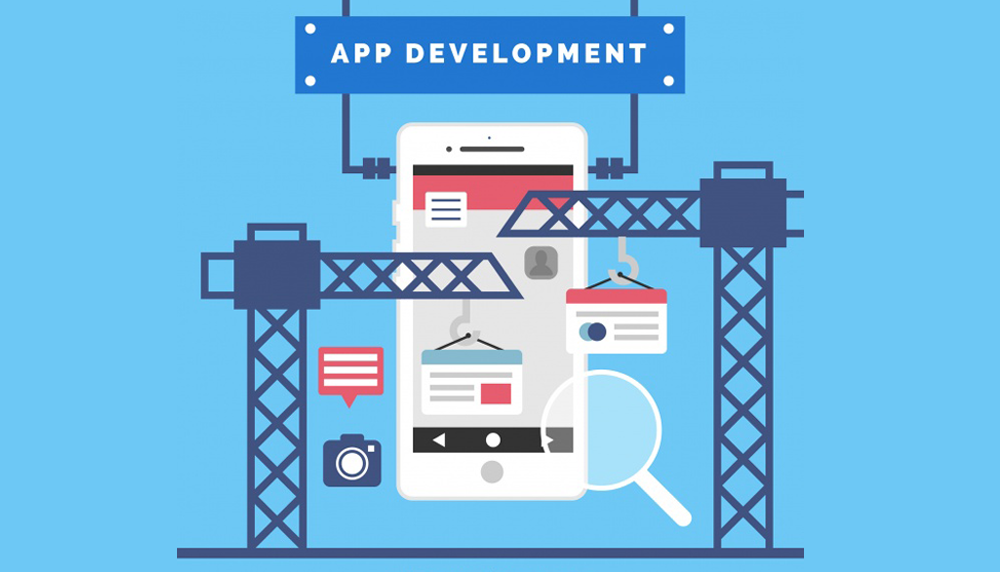 If there is an application that can stop factory reset such that once you activate it, and your phone gets stolen it will automatically freeze your device. At that point, nothing can be done with the phone until you contact the service center or by entering the one-time password that only the rightful owner should know.
If this is fully implemented for all smartphones, then there won't be any incentives for thieves to steal a phone anymore. This will greatly reduce iPhone theft.
Mobile App has become a major part of our day-to-day life because of the various functions they offer. Most of the capabilities of the iPhone resolve the applications they offer. Applications are what give smartphones an edge over ordinary phones.
No doubt the opportunities for the future of mobile Apps are endless. Developing a new and innovative App that will be on par with the current technological trend will greatly yield a significant increase in revenue generation.
The secret to developing unique Apps is that if you do something that is completely and totally new, you are not only building something that hasn't been built before, but you also get to capture a new market and this can translate into a huge revenue generator.
1344
0
0
cookie-check
TOP 5 IOS MOBILE PHONE APP IDEAS THAT WILL BE EXCITING TO HAVE