LinkedIn is and will continue to be the favorite business-to-business (B2B) social media platform. More than 30 million organizations use LinkedIn for business. With over 690 million members from more than 200 countries, more brands are using LinkedIn Marketing Strategies to connect with their target audience as well as to network and sell. LinkedIn also gains at least 2 new members every second, according to research, thereby making the professional social media platform a fertile ground for Social Media Marketing.
LinkedIn is known worldwide as the go-to place for every business person and marketer who wants to generate high-quality leads for any type of business. The professional social media platform is not limited to B2B or lead generation only but also works for B2C firms looking for brand awareness.
Users of this remarkable business social media platform are trained professionals from every industry or field of endeavor. Whenever they are on LinkedIn during working hours, their business caps are right on their heads.
Despite knowing the apparent advantages of LinkedIn Marketing, many users have no clue about how to plug into this goldmine legitimately. The strategies you will deploy in a B2B scenario are different from that of B2C.
This is why any worthy LinkedIn Marketing Company looking to utilize the B2B advantages of the platform will succeed when they deploy their guided Social Media Marketing strategies.
LinkedIn is loaded with advertising tools and features that any LinkedIn Marketing Company can readily deploy to the ever-growing and diverse user base. These exceptional tools make it easy for B2B to find their targets and connect with them in the best way they would expect.
And this is why in this article, the Basics of LinkedIn Marketing Strategies for B2B will be discussed. The tips and tricks shared here will enable B2B marketers and entrepreneurs to spread brand awareness and generate quality leads for your business.
Therefore, if you are ready to hit the ground running with the Basics for LinkedIn Marketing Strategies for B2B, then let's go!
What is No Longer Working on LinkedIn?
If you want to understand the logic behind things like on page or off page SEO techniques, then you should keep reading.
Before delving into the Basics of LinkedIn Marketing Strategies for B2B, mentioning what doesn't work anymore on the professional social media platform is a must. If you have been relying on and using old LinkedIn strategies, it is high time you upped your game. This is because the new LinkedIn strategies work much better than the old ways, enabling you to generate anywhere from 5 to 40 leads every week.
However, this is not possible if you are committing some of the significant LinkedIn crimes such as:
Sending ridiculously long and spam LinkedIn messages.
Connecting only with people you know in the real world.
Posting links to external sites or content instead of creating or developing native LinkedIn content.
Messaging people to get on a phone call with you without giving details or any apparent reason.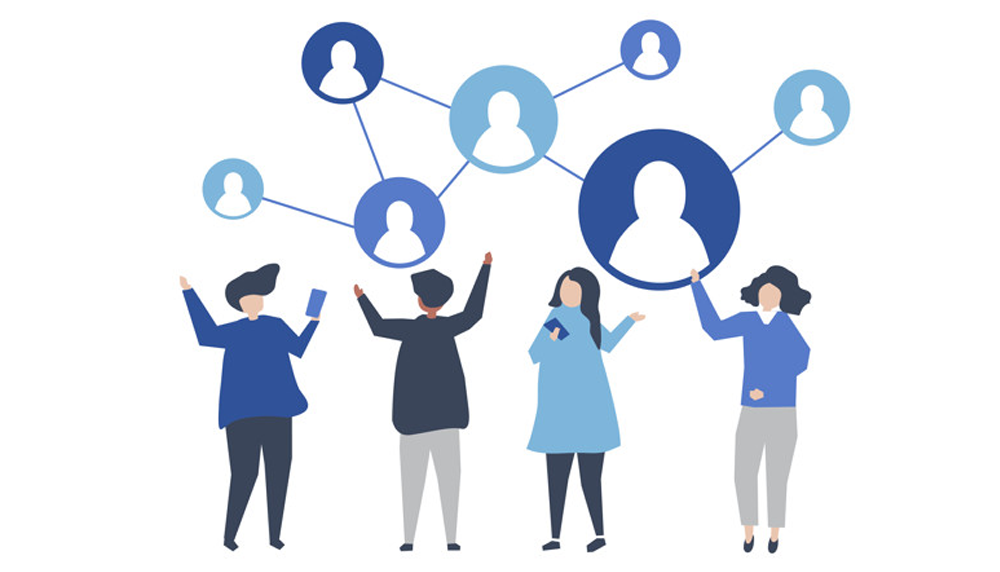 Sending spam messages may get you a 0.05 percent or even 1 percent response rate. But what you have successfully done – without your knowledge – is that you have likely damaged your brand as well as your reputation.
With that out of the way, here are the Basics of LinkedIn Marketing Strategies for B2B:
Banner Image
The banner image is usually the first thing that a LinkedIn user sees as soon as they land on your Page. It is, therefore, crucial to use highly attractive, HD-quality images that uniquely mention the type of business you do or the motive behind it.
Most business owners don't know this, but a banner image plays a crucial role as it helps a potential client decide whether to click away from the profile or stay long enough to read the information or motive of your business.
A simple but striking image is preferred and should be used instead of highly complex and hard-to-understand images that send zero messages to prospective clients.
Showcase Page
LinkedIn provides this remarkable page feature with a definite purpose in mind. Individuals looking for services or specified products can find all the necessary information about the Company on this Page.
Therefore, it is highly crucial to complete the Company's profile and update the necessary information on the Showcase page as well.
Personal Engagement
At times, LinkedIn users interact with company pages by sending messages or making inquiries or suggestions. It is a good business practice to interact with them actively and provide answers to their queries.
Connecting and engaging on a personal level has the potential of creating a solid bond between the individual and the Company. This may take a little bit of time, but the results are going to be long-lasting and highly profitable in the long run.
Join LinkedIn Groups
LinkedIn groups are almost like the groups you find on Facebook. However, what most marketers who are not knowledgeable about LinkedIn Marketing or how to apply the Basics of LinkedIn Marketing Strategies for B2B don't know is that LinkedIn Groups are not created for marketing purposes.
LinkedIn Groups are primarily created for sharing quality information with members. This is what B2B entrepreneurs and marketers should utilize effectively. Start sharing high-quality and valuable information that relates to the particular purposes of the LinkedIn Groups you have joined.
Let the information be on a personal level without appearing sale-sy in any way. The valuable tips you share in the groups will prompt curious and interested individuals to seek you out to know more about your business and what you do in general.
That is when you will deploy the 'personal engagement' strategy to win them over and get them to become your leads. The leads you generate this way are usually high-quality and will be more than willing to do business with you.
As soon as you have built up your repertoire and proven that you are an authority in your chosen industry, you can decide to create your own LinkedIn Group. Then, invite prospects who already know your worth and expertise in the industry to join.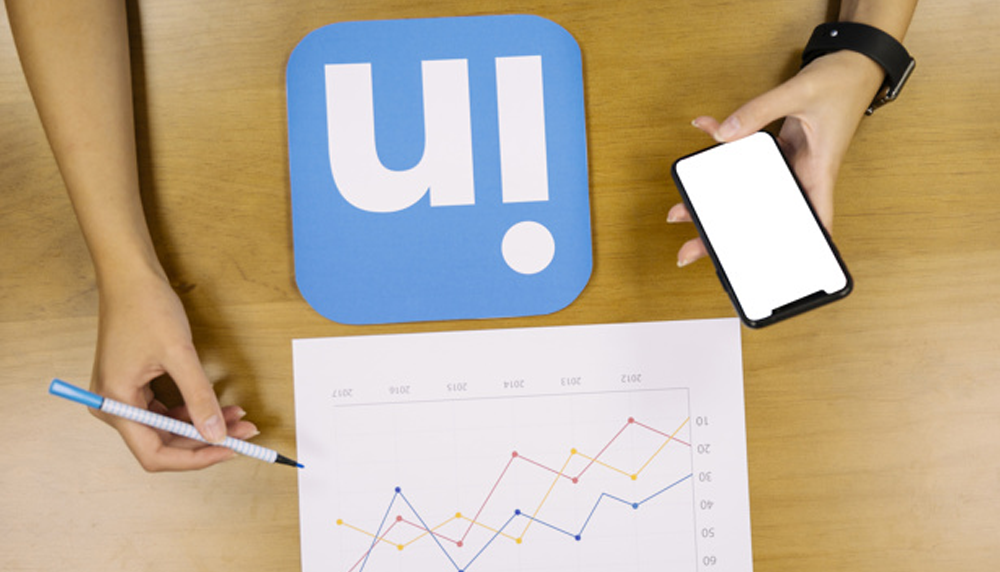 Sharing Content
Sharing content is the driving force of most social media platforms, and LinkedIn is not an exception. However, the type of content you share on this professional social media platform is not the same as what you share on Facebook or Twitter.
On LinkedIn, you should do your best to avoid sharing personal content but opt for the professional shareable, which includes webinars, blogs, events, seminars, and so on. Post your personal content on Facebook or when carrying out Social Media Marketing on Instagram or Twitter.
Professional shareable piques the interest of LinkedIn users and can prompt engagement with your company page. You can, of course, add the links of the site in the article and blogs which you eventually share on LinkedIn.
Sharing To Boost Engagement
If your business is still in the growing stages, you should consider showcasing the entire process. This is because sharing this type of content has the power or potential to prompt other LinkedIn users to engage actively and profitably with your business or Company.
This is why it is important to update your company page or showcase page in order to dispel any impression of inactivity to both old and new LinkedIn users. By sharing highly engaging content of your growth process, news, or discoveries within your industry, etc. other LinkedIn users can 'like' and share your well-researched content with others. And you will end up getting unofficial brand ambassadors who willingly promote your Company or business, which eventually results in more high-quality leads and sales.
Bonus Tips
The following bonus tips will serve to enhance the Basics of LinkedIn Marketing Strategies for B2B shared in the previous section. By now, it is believed that you have learned a thing or two about LinkedIn Marketing and effective Social Media Marketing.
However, knowing and applying these additional tips as stipulated by the best LinkedIn Marketing Company will push your business forward:
Company Description : Tell LinkedIn users about your vision, mission, and values. Then, provide a robust, search engine optimized description of your services and products in 3 or 4 short paragraphs.Make sure the copy flows naturally, written in your brand voice, without keyword-stuffing. Google results preview anything from 156 characters of your company page's text, hence the need to ensure that your description is SEO friendly.
Hashtags : You can improve the searchability of your profile by adding up to 3 hashtags. Make sure you only pick and use hashtags that are not only frequently used within your industry but is also suitable for your business.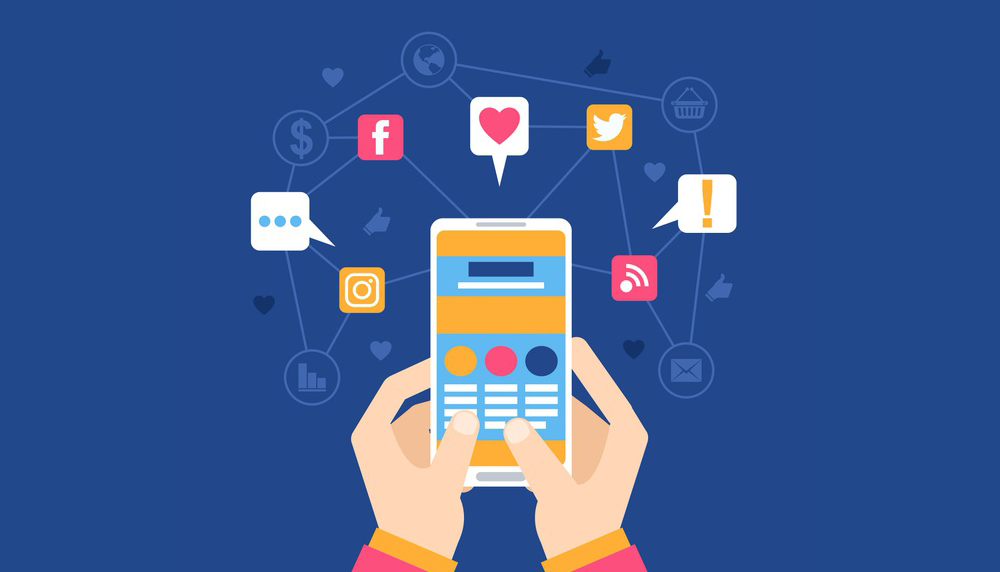 Location : Do you have a brick-and-mortar or physical office? This is where you add them up. You can also include multiple addresses if you have more than one branch in different locations by selecting '+Add Location.'
Custom Button : You can encourage action when prospective clients visit your profile by adding a custom button. Options include:

Register
Learn more
Contact us
Sign up
Visit website

Manage Language : If you have a multiingual audience, it makes sense to serve them in the languages they understand. Therefore, add your brand name, tagline, and search engine optimized description in more than 20 different languages.
Share Your Page : Inform your target audience and other LinkedIn users that your LinkedIn Page is ready for action. Send a company-wide email to your employees bearing this news and show them how they can follow the Page. They can also add the LinkedIn Page as a place of work.It is all about sharing pride for the people that make your business truly great. Connect visitors or prospective clients to the thought leaders in your Company. And give both hirees and potential clients a glimpse into your business culture.Promote your LinkedIn Page with your existing customers as well. Ask for follows, and fully utilize all your digital touchpoints or points of contact, which include social channels, newsletter, website, etc.And when you do this, tell your customers the immense benefits they stand to gain which include anything from job opportunities to LinkedIn Live sessions, and so on.Page admins can invite their connections to follow on LinkedIn. You can do this by clicking the 'Admin Tools' dropdown located at the upper right corner. Then select 'Invite Connections.'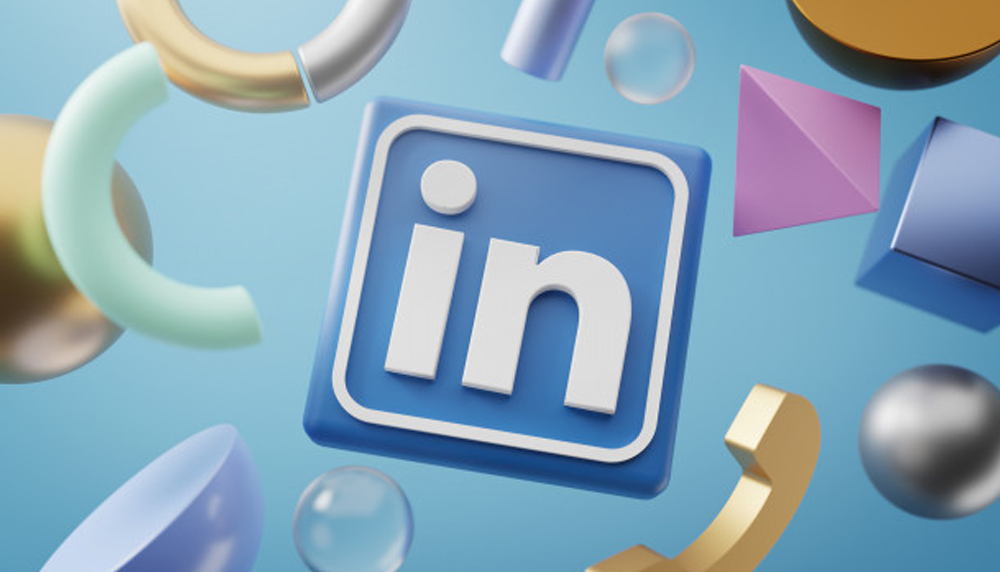 Add LinkedIn Buttons : Add high-quality social media icons to both the header and footer of your newsletter or website. This will make it easy for your people to find your LinkedIn Page.So, make sure the LinkedIn logo you use is the latest and most up-to-date version.
Share Posts with Rich Media : Posts with videos and photos generally performs better across social media than posts without them. The same is also true for LinkedIn.According to the professional social media platform, LinkedIn posts with images receive up to 98 percent more comments than posts without these media. Moreover, custom collages that have at least 3-4 images in one LinkedIn post perform incredibly well for Pages.Since custom images engender more engagement, do your best to avoid using stock imagery. You can also upload PowerPoint, SlideShare presentations, and PDFs to enhance your LinkedIn posts.Videos have also been proven to engender at least five times more engagement on LinkedIn than any other type of content. One advantage that LinkedIn native video has is its ability to auto-play when a user scrolls by. This does a much better job of catching a LinkedIn user's attention. Moreover, videos hosted on this platform are highly prioritized or ranked by the LinkedIn algorithm.The basics of LinkedIn marketing strategies for B2B, as outlined in this article, are what you need to start generating quality leads on this professional platform.These Social Media Marketing tips and tricks, when utilized wisely, will surely help entrepreneurs and marketers generate high-quality leads for B2B businesses. You can always contact the best LinkedIn Marketing Company in your area to help you deploy these Basics of LinkedIn Marketing Strategies for B2B.All you need to do is to read the reviews written by individuals who have worked with the LinkedIn Marketing Company in order to verify their authenticity or claim and gauge their ability to deliver quality results before doing business with them.But one thing is sure – LinkedIn Marketing delivers results!
1053
0
0
cookie-check
UNDERSTANDING LINKEDIN MARKETING STRATEGIES FOR B2B