Have you been planning to monetize your web content? Having you been asking the question "what is Google Adsense" and want to earn from it?
If you are thinking of making money online, you must have heard about Google AdSense. Oh, you have your own website.
Perfect!
Google AdSense can monetize your website or app traffic with display ads. It is one of the simplest effective methods of monetization. With millions of advertisers out there, your site or app may be an excellent platform for some business' ads and the company will pay you money!
Google has used Google AdSense to pay billions of website and mobile app owners to advertise on their content since 2003. So what is Adsense and can you make a living with Google AdSense?
Let's dive in.
In this article, you will learn how to start making money with Google AdSense.
So, what is Google AdSense?
What is Google AdSense?
Google AdSense is created by Google to help advertisers bring their adverts to the right publishers and website owners who have an audience that might be interested. So, AdSense is basically an ad network that connects publishers to advertisers.
If you own a website or an app that you put content for an audience, you are a publisher. You can connect your website or app to Google AdSense, thereby allowing advertisers who are connected to Google to bid for ad space on your website or app.
Suppose there is an ad on your website and a website visitor clicks or views the ad. In that case, you get paid a specific commission from whatever amount the advertiser pays Google for the ad.
Google AdSense is an advertising platform that offers website owners money from their websites by merely displaying relevant ads within or on their posts pages. Publishers that use Google AdSense receive 68% of whatever the ads click cost and Google takes the remaining 32%.
Every time a user clicks or views one of the ads on the publisher's connected page, the publisher will receive 68% of the ad income for that click. That means if an advertiser pays $1 for a keyword, that means the publisher will get $0.68 for each $1! Pretty sweet.
Today, almost any website can apply for Google AdSense. There are, however, specific criteria, that every applying website must reach before Google can accept them into the network, and be allowed to display ads on behalf of Google.
Now that we have the answer to the question "what is Google AdSense", next we'll take a look at how to create an AdSense account.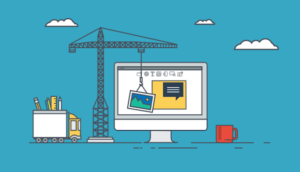 How to Create AdSense Account
It is easy to get an AdSense account.
1. Create a Google AdSense Account
Go to the Google AdSense website and create an account. That account will be associated with your regular Google Account that logs you into Gmail, youtube, and the rest of Google services.
2. Add Adsense ad codes to your website
Before they accept you to their program, Google checks that your website meets the AdSense guidelines and requirements. They will give you a small code to add to your site so that the Google crawler can access your website's content.
During this stage, they will not show any ads on your website because you are not yet fully approved.
3. Set up your payment info
Next, you add your payment information so that you will receive payment at the end of the month and once you passed a minimum threshold of $100. In your payment info, Google will verify your postal address by sending you an envelope with a confirmation code.
Once you are approved, Google will begin to display targeted ads that are either relevant to the content of your website or to users' previous searches on your pages, based on Google's algorithms. Your visitors will click those ads, and you will be getting paid for them.
HEY! The robot will catch you if you try to cheat Google. Don't try to increase the number of clicks yourself by encouraging your website visitors to click ads and don't try to click your own ads by yourself!
How Long Does It Take To Get Approved?
Usually, AdSense can take 24-48 hours to review applications, your website, and other things. It can take 2 days to up to 14 days for Google to approve websites for AdSense.
How Much Can You Earn With AdSense?
Google charges advertisers for every click on their ad. All AdSense publishers get 68% of the amount (or 51% for AdSense for search). Your commission depends heavily on the competition and Cost Per Click of keywords in your niche. The commission per click can range from $0.20 to $15.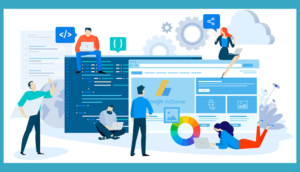 What you should know about Google AdSense?
Google AdSense is owned by Google, and it represents a large part of their income.
AdSense Publishers are websites or apps that participate in the Google Adsense program, having reached their criteria.
AdSense can show ads across all devices, including desktop, mobile, and tablet, and in any size.
AdSense uses EPC (earnings per click) and CPC (cost per click) to pay for ads. Publishers will earn money for all clicks on ads that appear on their websites or apps.
Anybody (above 18) that owns a website or app that meets the Google Adsense criteria can apply for AdSense.
Google Adsense has strict rules and can ban or revoke the publisher's rights to access their accounts.
Google AdSense pays its publishers monthly from Google.
How to increase your chances of getting approved for Google AdSense?
If you have a good understanding of what is Adsense and how it works, then you will use it correctly for your website.
While it is true that almost any website can apply for Google AdSense, many website owners have their applications rejected.
The most common reasons why Google AdSense rejects applications include:
The website violates Adsense guidelines stated on its website.
The website does not have enough content
The website's content is plagiarised.
The domain name is relatively new, and the niche is vague.
You can increase your chances of being approved for AdSense by turning these issues around.
Have rich original content on your website and have all the pages indexed by Google.
Have a mixture of content, including text, videos, and images.
Place the test AdSense code in all your pages with ad units above the fold.
Don't apply if your website is less than 3 months old.
How to Earn Money With Google AdSense
Once your website is approved, you'll be able to display ads on your website. To install Google AdSense ads, copy the code from your AdSense dashboard onto the website page. You should ideally place two ads on a page. Any less than that will barely be useful, and any more will look spammy. Now, how can you maximize your earnings?
Making Money With AdSense
Read and always follow AdSense's rules
Avoid clicking on your own ads or asking others to click on them
Ensure that your content is very engaging enough to keep your audience because you only make money through quality traffic to your blog or website.
Apply honest, organic traffic-building SEO techniques
Ensure that your website is mobile responsive
Test different ad types and placement to find the options that lead to the most income and use the best
Have ads above the fold (the section of your page that is viewable without scrolling)
Include ads within the content for visibility
Always monitor your results
Don't miss Google's annoying emails and newsletters
You can make a living from AdSense if you have a lot of consistent traffic.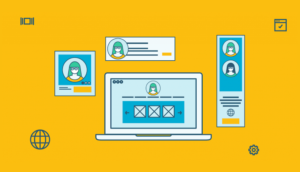 How To Earn Money From Youtube Without Adsense
There are several ways to make money on YouTube without Adsense, and unsurprisingly, many YouTubers make a steady income from their videos. Here is how you can make money on YouTube, even without ads or AdSense:
Before you can use AdSense, you will need to have a minimum of 1000 subscribers and 4000 hours of your video watched within a year. That requires a lot of time, hard work, and consistency.
Here's how to earn money from YouTube without Adsense.
1. Affiliate marketing
One of the easiest ways to earn from YouTube without Adsense is affiliate marketing. You simply have to advertise specific products in your videos and encourage your viewers to buy the product with your link, which you will have in the video description. Whenever someone makes a purchase through your links, you get a commission.
2. YouTube sponsorships
Once your YouTube channel has some following, you can monetize it through sponsorships. That means you get your videos sponsored by a brand. The brand will pay you to promote them in your videos to your many subscribers.
3. Personal Merchandise
You can also sell merchandise through YouTube. That means you have a store, and you will promote your products to your customers.
4. Sell e-Books
Another fantastic way to earn money from YouTube without Adsense is to sell e-books. People love books in digital format because they can quickly go through them from any device. Using your YouTube videos to promote your e-books or someone's e-book can help you make sales and earn money even without Adsense. All you need is the right writing skills and the topics that people would be willing to pay to read.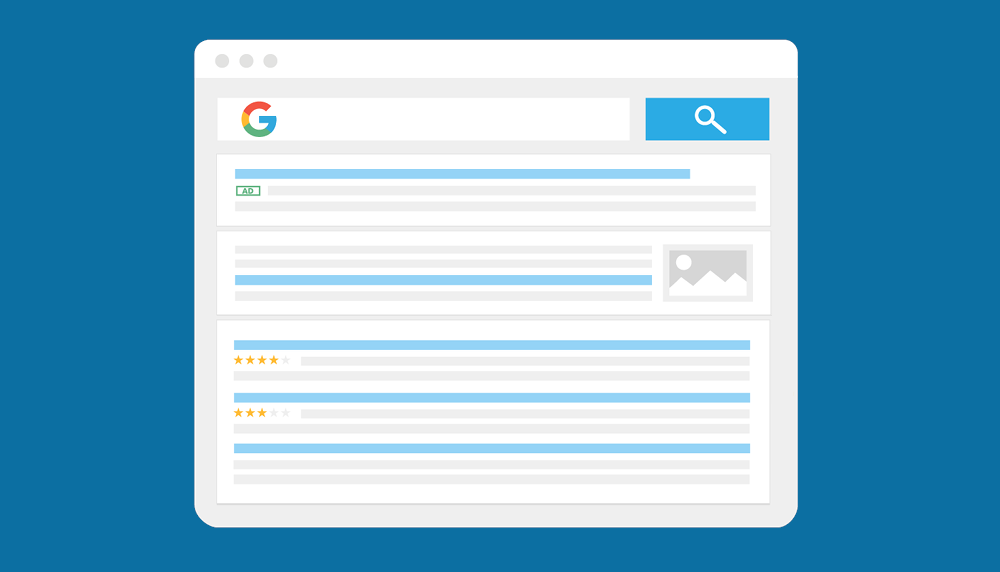 5. Sell Digital Products
So far, many people find it easier to sell digital products online. Once you have an idea of the kind of things your audience would enjoy, you can quickly build one. It may be an app or something. You can choose to create graphics designing templates or prints for your audience. You may choose to sell images as a photographer.
If you want to earn money from your website using Google AdSense, the best way is to do it legitimately. Don't go clicking your own ads and don't pay other people to do it. They might overdo it, and that will get you banned.
The best advice is, "don't try to fool the system". It may sound easy to fool the robot, but you may fail. This post has helped you to understand everything about Google AdSense.
Related Questions
Here are questions that you may have in mind but that are not answered in this post:
Can I use AdSense on any website?
No. AdSense automatically serves ads on sites that are targeted to your content or audience. However, some sites are not eligible for AdSense at all. These sites are listed on the AdSense website.
How does Google AdSense make money?
Since 2003, Google AdSense has helped website owners to monetize their web content without dealing directly with advertisers. AdSense makes money from Ads placed on several millions of websites around the world.
Publishers earn 68% of Google AdSense click revenue. That said, for every $10 an advertiser pays, Google pays the publisher $6.8. The rates advertisers pay vary widely, but they are usually between $0.10 to $0.30 per view. On average, it is estimated at $0.18 per view. Hence, on average, a publisher can earn up to $18 per 1,000 ad views on ads on a YouTube channel.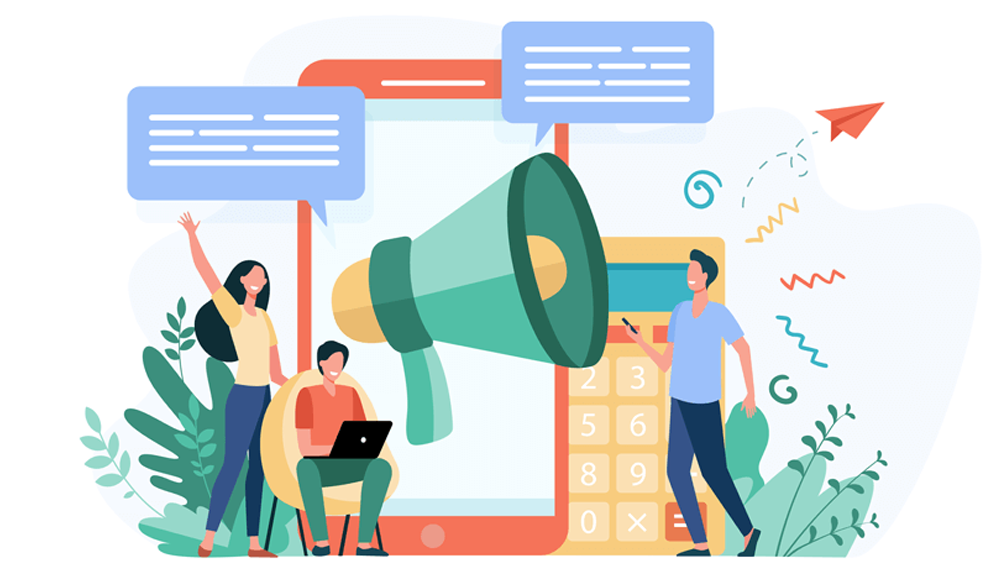 Is Google AdSense free?
No. Google AdSense is not free for advertisers. It is open to publishers who want to participate in the program. Even then, Google will pay publishers for every click or impression that the Google ads they display on their sites get.
How do I know if my website is eligible for AdSense?
There are many websites and many niches that are stated as ineligible for AdSense. These niches may include pornography or other controversial websites. More still, websites that infringe on copyright laws and so on are not eligible for AdSense. You can check AdSense for a more detailed list.
To check if your website is eligible
Sign in or create an AdSense account.
Click on Sites.
Find the tab Matched content. If Matched content is not under "Sites" in the account, then you're not eligible to use it. It is on the Matched Content page that you would see your site listed if it is eligible.
When should I apply for AdSense?
From experience, you should apply for AdSense when you have enough quality and original content. They say content is king. Write amazing content! Apply for an AdSense account when you have at least 20 good-quality posts indexed on Google. Each article should be at least 600+ words with original content.
Now that you have all the required information about the question "what is Google Adsense", you can start creating a passive source of income and leverage its potential to earn you money.
290
0
0
cookie-check
WHAT IS GOOGLE ADSENSE AND HOW CAN IT BE USED ON YOUR WEBSITE